9 Meal Replacement Shakes: What You Should Know – Complete Guide 2023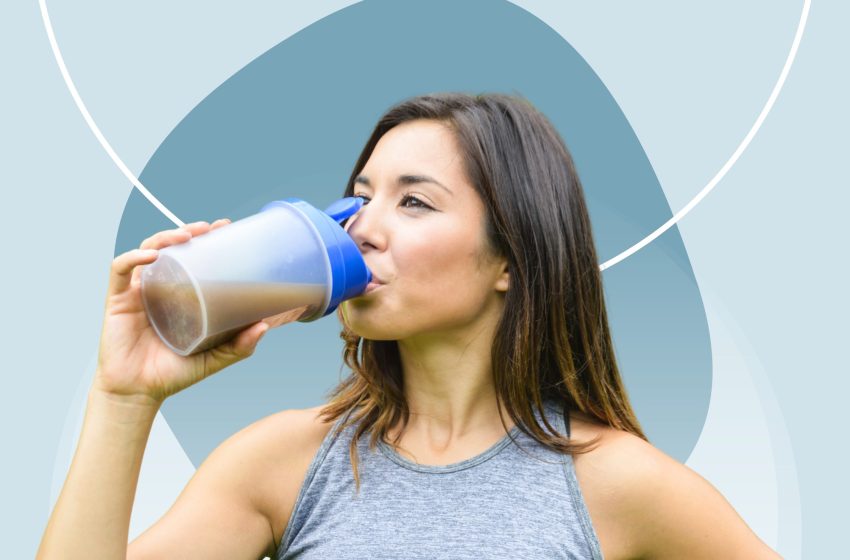 A recently concluded study by Trust For America's Health found that 41.9% of adults in America are obese. This is a 37% increase from the previous data. People are scrambling to find quick weight loss solutions. Consequently, they have turned to solutions like meal replacement powders, vegan protein powders, plant-based protein supplements, artificial sweeteners, standard protein powders, detox teas, etc., to lose weight fast.
Unfortunately, not all of these are good substitutes for healthy eating, and neither do they contain all the nutrients and dietary fiber required for a balanced meal. A lot of them are not even FDA-approved.
In light of this, today we'll tackle meal replacement shakes and what all the buzz surrounding them is about. Our experts have broken down the nitty-gritty, evaluated them, and looked at their market performance and customer reviews.
After this, you'll know what a meal replacement shake is, its benefits and potential downsides and the best meal replacement shakes you can include in your weight loss regimen.
What is a Meal Replacement Shake?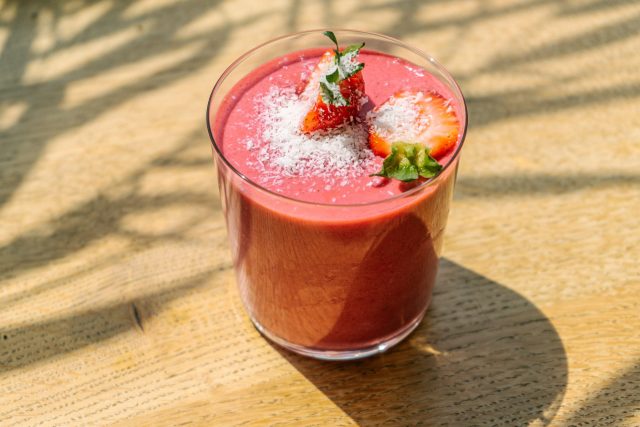 As the name suggests, meal replacement shakes are an alternative to a complete meal if you are looking to lose weight or are pressed for time. A good meal replacement shake is packed with high protein concentrate, among other things.
Most meal replacement shakes are high protein powder combined with other nutrients from juice extracts, whey protein isolate, plant products, and other dietary supplements. Many meal replacement shakes are prepared using powder, a liquid base such as water or milk (vegan options to cater to a vegan diet), and fruits or vegetables to make for a nutritious meal.
What are the Benefits of a Meal Replacement Shake?
So what makes meal replacement shakes good, and why are they so popular for losing weight? Over the years, they have stood the test of time when it comes to weight loss or helping eat solid meals for sick individuals.
Let's look at some of their health benefits:
Low in Calories
This is the holy grail of health benefits when it comes to this kind of product.
For overweight individuals, people about to go through gastric-bypass surgery, people with a history of binge eating disorder, or anyone struggling to shed some weight, meal replacement shakes are extremely helpful because they are nutrient-dense, low in calories, and keep you feeling full for a long time.
Very easy to make
For individuals with a disability, older folks who have joint issues, or people struggling with anxiety or other mental health issues, taking the time to go out grocery shopping, or standing for a long time in your kitchen to cut, wash and prepare your food can be a daunting task.
With replacement products, feeding yourself becomes significantly easier. All you have to do is put a few scoops of the powder and a liquid base in the blender, blitz it, and pour it into a glass, and you are done!
Very versatile
Almost all of the products in our list are very versatile and come with a wide range of choices. This, we believe, is very important because today, more people suffer from dietary restrictions than ever. Consequently, it becomes essential that products evolve to cater to clients with a wide range of lifestyles such as keto, paleo, vegan and vegetarian.
Because most such plans are available in digital form, they can be customized according to the needs, end goals, and dietary requirements of the user. Sometimes, you can even interact with the coaches personally.
Saves Time
With how fast our lifestyles are, almost all of us are hard-pressed for time. This, unfortunately, translates into our personal lives as well. With our 9 to 5 jobs, commute, etc., cooking elaborate meals become impossible.
This is when such replacement shakes come in handy. Not only are they very effective, but you can make them in a matter of minutes, which is why more people, statistics have shown, are switching to them for breakfast instead of solid food.
High in nutrients
Although they are not a complete substitute for a healthy meal, such shakes when added to a low-calorie diet and healthy lifestyle, can do wonders for your body.
Because they are meant primarily for weight loss through a caloric deficit, each serving is packed with a bunch of nutrients. Their main goal is to give your body as much healthy food as possible with as few calories.
Potential Problems of Meal Replacement Shakes
Of course, no weight loss product is without its fair share of disadvantages.
Incomplete nutrient profile
Although they contain fewer calories than your everyday healthy meal, remember that they can never be a complete meal by themselves. This is because it is impossible to put all vitamins, saturated fat, minerals, and micro-nutrients into a stable compound without destroying them.
Some substances, such as vegetable fibers, can only be available through natural vegetables, fruits, and legumes.
Can trigger your anorexia
The constant obsession with calorie intake, deficiency, easy-to-access meals, and skipping actual meals can be very triggering for individuals with a history of eating disorders, particularly anorexia.
On the other hand, because such products contain lesser calories, individuals with binge eating disorders can end up abusing them. Similarly, some people may end up over-consuming them, which becomes counterproductive and leads to weight gain.
Can contain unhealthy substances
Unfortunately, not all shakes or replacement meals disclose all of their ingredients. This means that you do not know if you are, in some cases, consuming synthetic flavors, artificial additives, sweeteners, taste enhancers, corn syrup, or vegetable oils.
Sugars are hard to avoid when it comes to shakes. Fortunately, a lot of companies have found a way to incorporate naturally occurring sugars which are much healthier and contain fewer calories.
They can trigger gastrointestinal issues
One of the biggest issues of such shakes is that they do not contain the necessary amount of fiber required for gut health and a good digestive system. Consequently, your gut flora will be significantly affected by borderline irreversible damage in older individuals.
Besides this, one major issue that can arise from a lack of fiber is constipation and boating. Because fiber is only partially digested, they tend to absorb water, making stool movement easier. Thus, in the absence of fiber, constipation becomes an issue.
No Phytochemicals
Most fruits and vegetables get their bright and unique colors due to the presence of phytochemicals, which have many health benefits. For instance, carotenoids found in carrots, sweet potatoes, and tomatoes reduce the risk of cancer cell growth and boost immunity. Perhaps this is why doctors tell us to "eat a rainbow."
Unfortunately, the organic extracts put in replacement products do not have these phytochemicals.
Where To Get The Best Meal Replacement Shakes
With thousands of products in the market, it is very easy to get swept up in false advertisements and bombastic claims. This is why our list is here to help you make decisions a little easier.
We evaluate dietary supplements, the presence of artificial flavors, nutrient content per serving, and vitamins and minerals for this list.
9 Best Meal Replacement Shakes
| Product | Key Feature |
| --- | --- |
| | Top Consumer's Choice |
| | Best Overall Meal Replacement Shake |
| | Best Vegan Protein Shake Recipe Guide |
| | Best Meal Replacement Shake with Refund Policy |
| | Advertised as the Best Meal Replacement Powder |
| | Highest Voted as Best Meal Replacement Shake on Amazon |
| | Best Meal Replacement for Weight Loss |
| | Best Ketogenic-Diet Friendly Meal Replacement Shake |
| | Best Meal Replacement Shake with Fat-Burning Properties |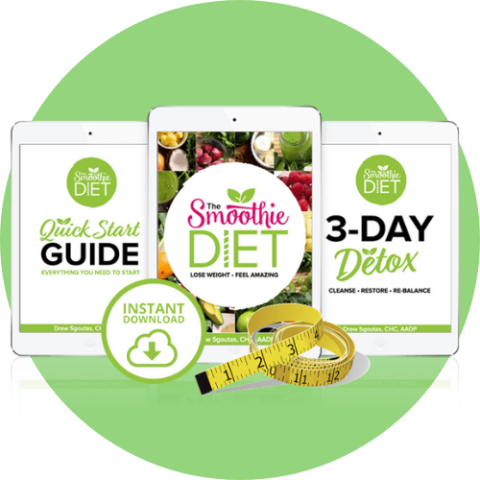 Specific weight loss diets are an absolute nightmare for picky eaters. Not only do they have to follow a strict schedule, but their limited diet becomes even more restricted. But with this customizable plan, you can make your version that caters to all of your needs.
This plan has been made for an initial three-week period, but customers are more than welcome to extend it for as long as they want, to lose as much weight as they want. This flexibility is what makes it so versatile and easy.
It comes with an entire recipe book for a staggering 36 smoothie recipes. The recipes are custom-made to give you enough saturated fat, plant-based protein, vitamins, and minerals, so much so that even diabetic patients can give this a try.
Shop at The Smoothie Diet Official Website.
Full Article: The Smoothie Diet Reviews: Does it Really Work?
2. Best Overall Meal Replacement Shake: Exante Meal Replacement Shakes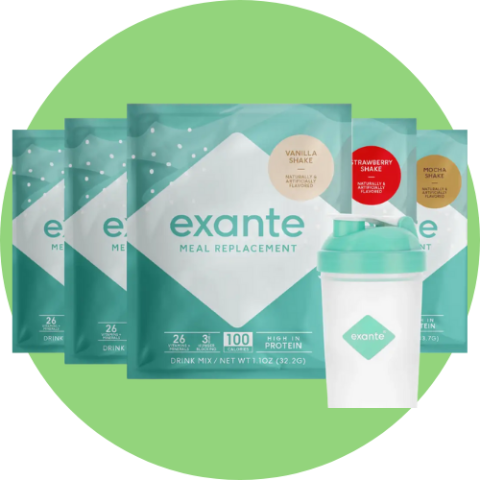 Exante has a wide range of weight management products that have been specifically created for every individual's lifestyle and health goals. They also boast a wide range of diet plans, healthy supplements, and merchandise.
The exante meal replacement shake contains Slendesta, which keeps you feeling full for longer, drastically reducing your hunger cravings. Slendesta is composed of a specific protein called "proteinase inhibitor 2" which produces the hormone that signals your brain that it is full and thereby stops the production of digestive enzymes.
Despite having fewer calories per serving than most meal replacement shakes, it keeps you full for at least three hours.
If traditional flavors of smoothies do not appeal to you, then fear not. They have a wide range of flavors to choose from – peach raspberry, marshmallow milk cereal, snickerdoodle, mocha, and chocolate mint, to name a few. In addition to this, their range in the UK has even more options to choose from!
The downsides are that it is not gluten-free and when compared to its competitors, it is on the more expensive side of the market.\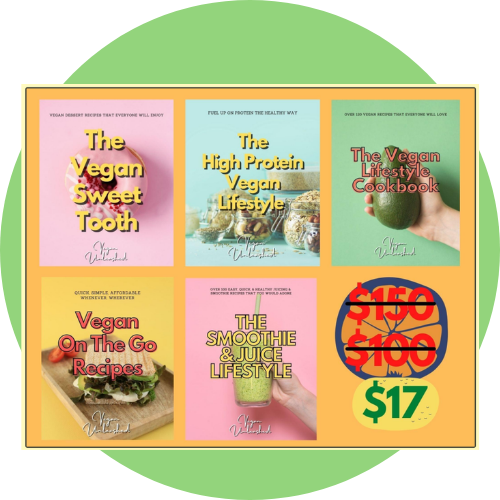 If you are looking for a vegan meal replacement formula, here it is! Made by James West to cater exclusively as a vegan meal replacement with plant-based protein, it also works wonderfully for individuals on raw organic meal diets.
Almost all of the recipes incorporate plant-based protein, which not only reduces the risk of high blood pressure, cholesterol, and heart attack, but they leave a significantly lesser impact on the environment.
The entire plan can be downloaded online. It is very versatile and perfect for individuals with allergies, particularly eczema as the smoothies are dairy-free, vegan, egg-free, gluten-free, and grain-free. Incorporating the healthy fat from organic fruits and vegetables in the diet plan helps you shed the pounds quicker, reduce hunger, and restore and improve your gut health.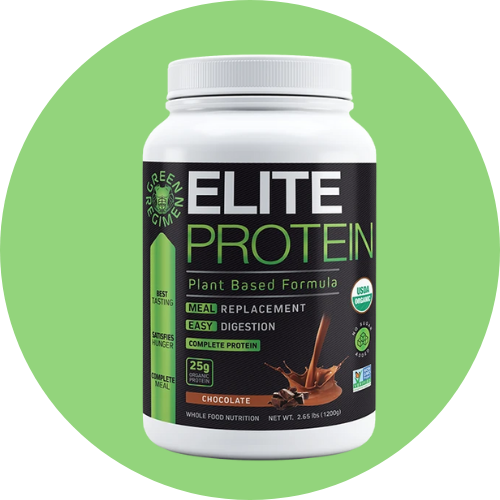 If you are trying out meal replacement shakes for the first time, it makes sense that you would have your reservations about the outcome and would therefore opt for a product with a refund policy so that your money isn't wasted if you see no results.
Some of the active ingredients include Spirulina, which has been used in the field of medicine due to its Antioxidant and Anti-Inflammatory properties; DigeZyme, which is a digestion booster and helps maintain gut health; Chia seeds which improve blood sugar levels and reduces chances of heart disease.
Per serving contains 25 grams of protein, with no artificial sweeteners or flavors, making this one of the perfect meal replacement shakes for beginners. As mentioned above, if you do not see visible results in 30 days, you are guaranteed to get your money back.
The only drawback is that this is a comparatively expensive plan.
Shop at Elite Protein Official Website.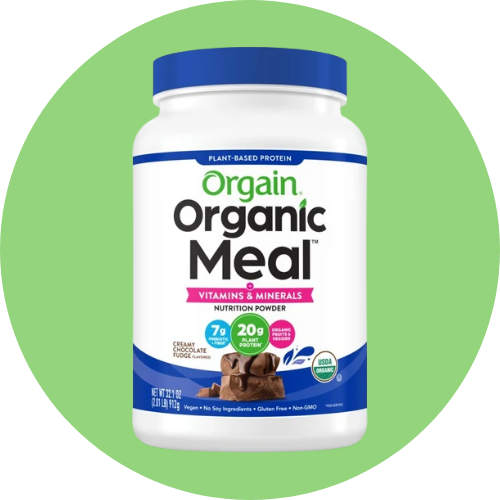 If you are looking for sugar-free, gluten-free, soy-free, dairy-free, and lactose-free meal replacement shakes, look no further. When it comes to value-for-money products, this is one of the most popularly preferred meal replacement shakes.
Free of synthetic colors, flavors, and sugars, it contains all the necessary minerals, vitamins, saturated fat, and other nutrients that help boost metabolism, burn fat, and improve your quality of life.
This popular product has 20 grams of protein and 8 grams of fiber per serving. These proteins are sourced from organic plant bases such as peas, brown rice, and chia seeds, which means it is a great meal replacement for vegans as well.
The only problem is that you have limited options when it comes to flavors. It has only two flavors: Creamy Chocolate Fudge and Vanilla Bean.
Shop Orgain Organic at Official Website.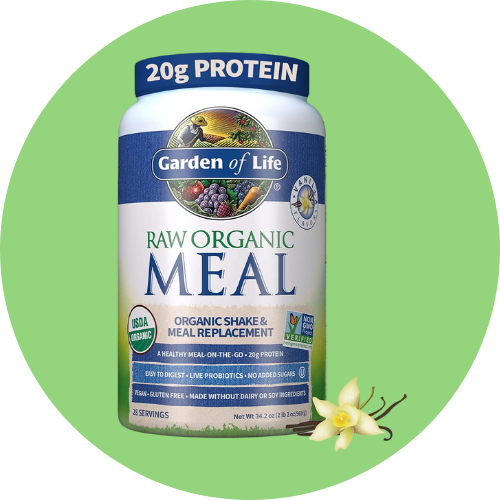 This is one of the bestselling products on Amazon, and let us tell you why. Unlike most generic protein shakes, per serving of this product has 20 grams of protein and 2 grams of fiber. It also has probiotics, organic greens, healthy fat, digestion-accelerating enzymes, and 21 vitamins and minerals.
To add to its impressive list, it is vegan and Kosher and certified paraben-free, gluten-free and non-GMO.
Boasting a wide range of superfood ingredients, this meal replacement shake keeps you satisfied, prevents random hunger pangs, and helps you shed weight in a safe and controlled manner.
Shop at Amazon Official Store.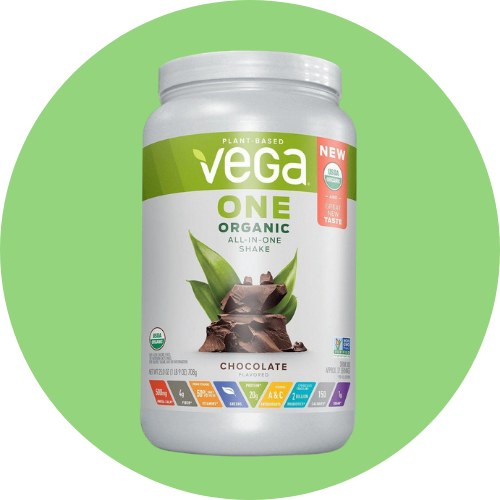 The problem with a protein shake or most generic whey protein powders is that they don't have the necessary Vitamins, which are so essential for the immune system. This product from Vega, in contrast, is a great source of vitamins A, C, and D.
The active ingredients help you fight illnesses such as colds and flues, keep your skin looking young and vibrant, and help your bone health. In fact, Vitamin D is known to significantly reduce depression and anxiety symptoms.
Feeling fancy? Add a few grams of this product to your cake or brownie batter for a dessert that is both tasty and nutritious!
Shop at Amazon Official Store.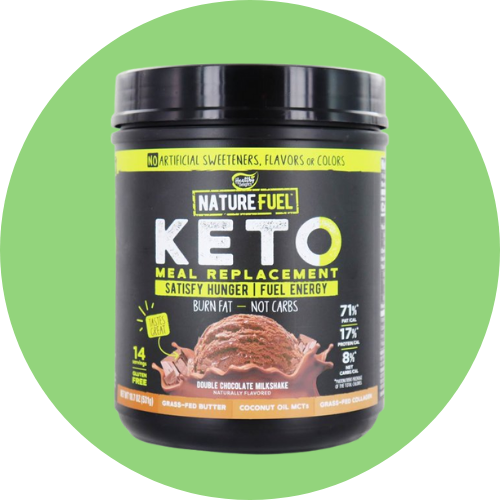 Finding a keto-friendly replacement shake is an absolute nightmare! This is because the keto diet is still fairly a new novelty in the world of health and fitness. Nonetheless, NatureFuel's Keto replacement powder is the answer to your prayers.
It includes powerful ingredients such as omega-3 fatty acids, which is the Holy Grail for heart health, fruit extracts, 1 gram of adaptogens, which reduces stress levels, and more than a dozen different kinds of vegetables and greens.
Consequently, it can be used for regular individuals who need a quick calorie boost and bodybuilders looking to put on more muscle mass. The best part is that this, too, comes with a 30-day full refund policy if you do not see visible results.
The only drawback is that per serving of this product has 240 calories which are significantly higher when compared to the other products on our list.
Shop at Amazon Official Store.


People usually turn to protein shakes when it comes to building muscle mass, but this product is so much better. That's because not only does it help you maintain lean muscles, but it burns fat simultaneously.
The active ingredients in this green tea leaf extract, are green coffee bean and Garcinia Cambogia extract. The first is known to promote weight loss and blood sugar regulation; green coffee bean extract has two compounds – caffeine and chlorogenic acid, which give you energy and boost metabolism. Finally, Garcinia Cambogia is excellent for weight loss, especially in diabetics.
Therefore, not only does it boost metabolism to help break down fat, but the caffeine content is especially beneficial before a workout to optimize your performance.
Shop at Amazon Official Store.
>>Related Article: 11 Best Meal Replacement Shakes • Top Drink Powder Products of 2022
Our Pick: The Best Meal Replacement Shake
The Smoothie Diet: Healthy and Sustainable Diet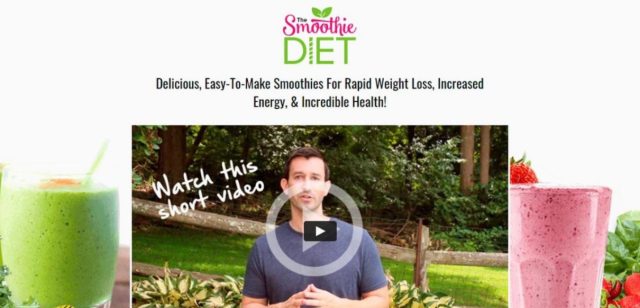 | Product Name | Form | Description | Price | Official Website |
| --- | --- | --- | --- | --- |
| The Smoothie Diet | Physical & Digital Program | The Smoothie Diet is a weight loss program that guarantees a slimmer body in 3-weeks by incorporating easy smoothie recipes into your diet. | $37 (Special Discount) | |
Gone are the days when smoothies meant juicing a bunch of vegetables and whey protein concentrate or pea protein isolate with water for weight loss. With The Smoothie Diet 21 Days Recipe Plan, smoothies are tastier and healthier than ever.
What reviewers love about this is that it is customizable and can double as a vegan meal replacement shake diet, be gluten-free, or can be transformed into a complete meal replacement guide based on your weight loss goal. It also comes with a bonus 3-day detox. Which is especially useful during the holidays when you have been partying a little too hard.
From a shopping list, which ingredients to not touch, a complete 21 days guide, details of how to eat and when to eat, and 36 fat-burning meal replacement shake recipes, this guide has it all. All of the instructions are laid out in perfect, crystal-clear details for maximum effectiveness and to prevent any confusion.
The best part is that the nutrient and ingredient ratios of the smoothies vary week to week to make sure the weight remains consistent and that you do not hit a weight loss plateau, which is what happens when your body keeps consuming the same kind of food the week after.
Final Thoughts
When it comes to meal replacement shakes, there is a lot of conflicting data, and fluctuating market performance reports. For instance, the jury is still out on whether added fiber in meal replacement is as good as natural fiber in a balanced meal.
This is why looking at the ingredients and reviews of meal replacements becomes important. Also, it is essential not to have unhealthy expectations. Even the best meal replacement shakes cannot work if you have an unhealthy lifestyle.
After all is said and done, having a healthy life depends entirely on you. Always be careful when it comes to meal replacement shakes or any kind of meal replacement, for that matter.
Plans like The Smoothie Diet are healthy and safe ways to shed those last few pounds. Not only is it better than your traditional protein powders, but it offers a wide range of customizing options for even the pickiest of eaters.
Click here to get Smoothie Diet 21-Day Recipe Plan at a Discounted Price.
>>Related Article: 8 Healthy Smoothie Recipes to Energize your Mornings: Complete Guide 2022
Meal Replacement Shakes FAQs
Can I lose weight by drinking meal replacement shakes alone?
Simply put, you need to be in a caloric deficit to lose weight.
This means you have to shed more calories than your daily calorie intake to shed the kilos. Usually, doctors suggest eating a healthy diet with meal replacement shakes and exercising to not lose muscle mass.
Can pregnant women drink just replacement shakes?
Unfortunately, no. A pregnant woman needs more essential vitamins and minerals than the average person. Even the healthiest meal replacement shake will not have all of the essential nutrients required for pregnancy.
Therefore, it is suggested that you opt for a delicious meal filled with healthy fats. A complete amino acid profile, and vitamins and minerals.
Can I drink meal replacement shakes every day?
You absolutely can!
Most meal replacement supplements are safe enough to be taken every day. However, per serving does not contain enough essential nutrients.
So, for maximum effect, team your protein shakes with a low-calorie diet.
Like this Article? Subscribe to Our Feed!
Vanessa is a mom of 3 lovely children and a software geek. Outside of her career as a health and wellness instructor. She enjoys writing and researching on topics such as finance, software, health and culinary.