6 Ways To Live Well With A Chronic Illness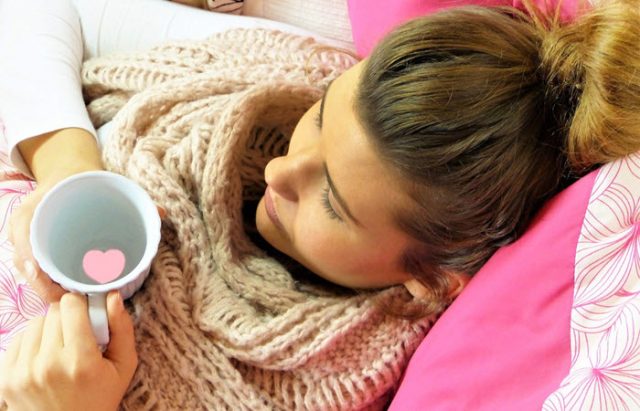 Living with chronic illness comes with its own set of unique challenges but it doesn't mean that life has to be one terrible ordeal.
Often, we don't look ill and we can still manage to hold down a job. We have families and a bit of a social life. Despite these things, we still feel terrible.
It's like having the flu every day, with maybe an odd hour or two of relief.
Living with a chronic illness brings with it the challenge of honoring ourselves while also living up to the expectations and responsibilities of being alive. Often, that includes extreme pain, exhaustion or a hidden disability.
The hardest part can be that because we don't look ill and we do our best, family and friends can forget. They can even become frustrated with us. As a result, we become frustrated with them and we get angry at ourselves for being ill.
These feelings of guilt and frustration can lead to arguments. Sometimes, they can also push us into a deeper sense of depression and deprivation.
Why us? What did we do wrong?
Despite all the questions you may have in your mind, remember that there is a way to live well. It can be a challenging work but living with chronic illness is possible.
Below, I'll show you how.
First, we need to grieve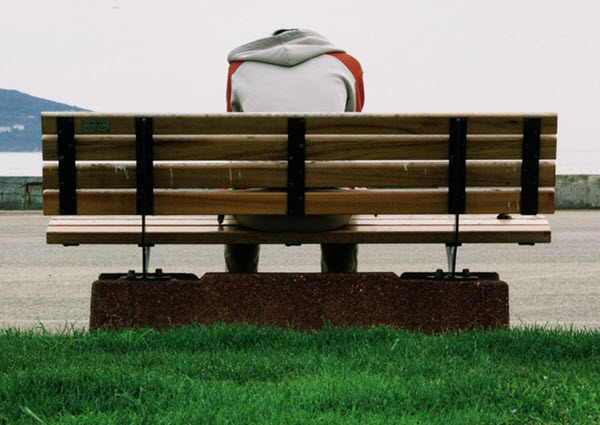 We need to grieve for the life we are not going to live or might never live. We need to grieve for the lost time, missed events, and missed opportunities.
And grieving is tough, especially when we are told we can think our way out of it or we, on some metaphysical level, asked for this. This 'magical' thinking or any other general new age BS does not help us when we are deep in the mire of seeing our lives crumble beneath us.
We are ill.
Most of us are still desperately searching for a cure. But to continue with this journey, we must accept where we are.
Grieve the loss of the life you don't have. Grieving comes in waves and must be honored.
However, you should remember that grieving does come to an end once there's acceptance. So, accept how life is and get on with it.
Let's live it well- even within the restrictions of the disease.
Which means boundaries
Boundaries keep you safe. They keep your pain down and they keep you sane. They don't mean brick walls.
Instead, think of them as flexible fences that control what comes in and goes out. Learning to set your fences can be hard. But once done, you'll wish you were able to do it years ago.
Boundaries let you stop worrying. And when you worry, you increase your stress levels and even your pain. It becomes an endless cycle that damages you more.
Strong boundaries ensure things get done, toxic people stay away, and you stop over giving.
So, sort out what type of boundaries you need. Get others on board, remind them when they are overstepping your boundary, and stick to your guns.
The boundaries you put in place will be unique to you.
Honesty with yourself and others
I feel this follows on naturally after the grieving process and boundaries.
You are going to disappoint people.
You can't do everything. You'll have limits due to your illness.
Being honest about this is the best way forward. Explain that you only have so much energy. Give a warning when that energy starts to deplete and plan how you'll leave if this has not already been done. Then when ready, put your plan into action.
Do not push through!
Pushing through is for emergencies or once in a lifetime events only. The consequences of pushing through are harsh. They mean days in bed, increased pain and increased brain fog.
And often for what? So other people will like you more?
People without a chronic illness can bounce back after 5 minutes, but what about you?
You'll crash and can't move.
Listen to your body. Honor when it talks to you and for the love of all that is, don't push through!
Drop the guilt
It is not your fault that you are ill and it is not your fault that you have limitations. It's just not your fault so stop feeling guilty.
I can't stress this enough.
It has taken me years to drop the guilt but finally, it is happening.
This is life.
By accepting ourselves as we are, we make it easier for others to accept us as we are. If we present to the world who we really are without the guilt, the world will reflect that back to us. People that can't honor this will walk away.
Pamper days that are more than pamper days
Pamper days to me are 'women going to a spa'.
Well, that is not enough.
Living with chronic illness means we miss out big time.
For me, a pamper day is planning a day where I don't miss out. I don't do what anyone else wants or needs me to do. This day is for me to experience what I need to experience to feel alive. This may be a visit to an art gallery, a trip to friends, a simple stroll or a wheelchair visit outdoors.
Too often, we are bounded to our beds and houses and this is bad for us on all fronts.
If you can't get out, bring the pamper day to you. Have your friends come around and cook for you, have a tea party or a picnic in the back garden. Do what feeds your soul and not what feeds others!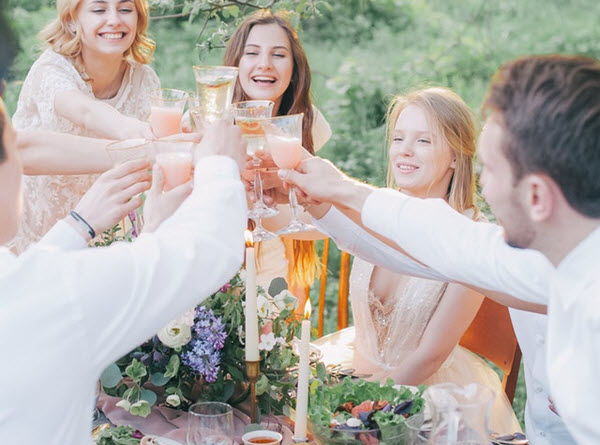 But again, don't push through.
Be strategic about coping with your energy/pain levels.
Love
I am so lucky that I have a partner who understands that I have an illness one can't see. It wasn't always like this, but we are now at a point where our routine honors his needs and mine. He knows I'm not pulling a fast one. He can now recognize when exhaustion sets in and if I need to be in bed, then I'm in bed.
It has taken time and patience to get here. Education and seeing medical results have been instrumental, but I'm so glad we have hung in there.
It hasn't been easy for my daughter, either. She can't remember a time that I was not ill. As a result, she can read me like a book and sense within a second when I'm flagging. I have done my best to parent her the best I can, but this has sadly meant she has grown up way too fast for my liking.
She spins it and says she is independent and she is. I can't deny that her love has helped immeasurably, but at a cost to her childhood.
But, what if you don't have love?
Join clubs or groups. You can even search for virtual ones. Facebook seems to be a suitable place for support and advice. Just try and avoid the toxic groups. We need support, not a pity party.
Which brings me on to toxic people.
What if you have a toxic relationship?
If you do, then get help or just get out. Toxic relationships stress us immeasurably.
We are far better off without them.
There is nothing worse than being ill and living with toxic family or friends. They will make you worse and you deserve better.
See Also: 8 Types of Toxic Friends That Are Holding Your Happiness Hostage
Alternative therapies
Alternative therapies are often complementary to the regular medical care many of us have. Some find them a bit 'woo' but I do believe the right ones have a significant role to play.
If we are truly fortunate, we have an integrative medic that practices both conventional and complementary techniques.
My illness, Chronic Fatigue Syndrome, needs to be treated with several complementary therapies. Diet change has been one and I strictly follow the Auto Immune Protocol. My emotional and mental well-being has been improved with therapies like EFT. I take supplements to correct blood test results and they have improved my fatigue levels.
I still can't do everything I want to do, so I do the best I can. I no longer beat myself up for it.
I don't believe I am to blame for this illness and I will no longer allow people in my life that disrespect me because of it.
I see conventional medicine and alternative medicine as a partnership where they complement each other. Together, they can help a person live well.
See Also: Common Health Conditions Treated with Alternative Medicine
My life is more balanced, more loving and more fun. I have grieved, I have dropped the guilt, I have a fantastic doctor and I am loved. All these things make living with chronic illness a little easier.
Like this Article? Subscribe to Our Feed!