6 Tips to Stay Sane During Quarantine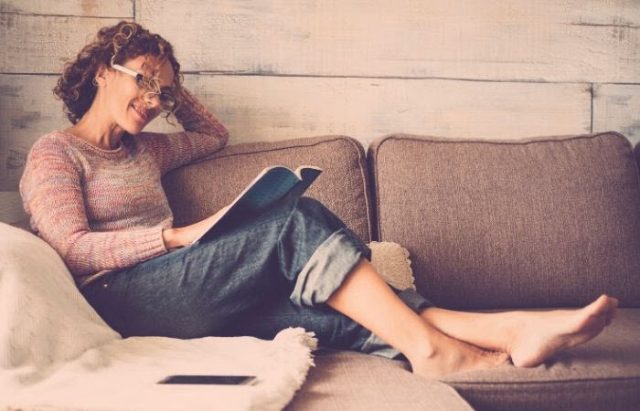 An unprecedented global health crisis has forced many countries to implement quarantine and lockdown protocols to contain its spread. Because of this, people are left to stay at home for longer periods of time than they could ever imagine.
Being stuck inside your home doing the same things every day, staring at the same wall day in and day out, can be suffocating. The threat of the virus outside makes you feel anxious and terrified, but the new normal is also causing you immense boredom.
That's okay, and it's understandable. Know that feeling bored is a luxury in this trying time. Being bored at home means you're safe. It's the best thing you can hope for when millions of people are being affected by the virus outside.
Now, what you can do to curb this boredom, and all the other pressures you feel while isolated at home, is to adapt. Find useful things to make yourself productive, boost your mental health, and help you stay sane, such as the ones below.
Break a sweat
It's important to remain physically active for metabolic purposes and better mental health. If you used to go to the gym before the virus swept your country, this shouldn't be a reason for you to stop working on your physique—you can still work out at home.
You can check YouTube for different at-home workout exercises. You can find workouts that don't require equipment, low impact for beginners, and various activities (e.g., HIIT, barre, yoga, etc.) you can choose from. Alternatively, you can try fitness apps. Staying active not only helps you keep up with your fitness, but it also makes you feel better.
Find a new hobby or expand your interests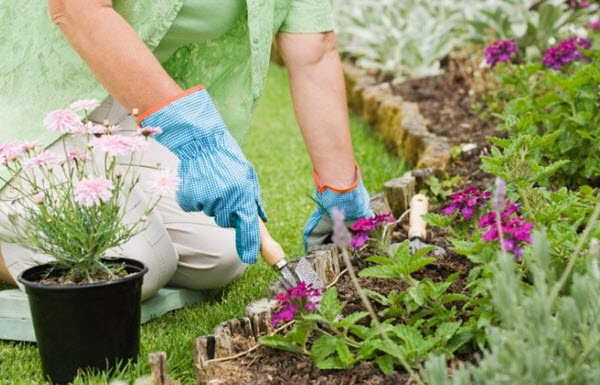 If your hobbies involve going outside, you might want to check out other pursuits you could do at home. Below are some ideas you can try and see if you'll get hooked yourself:
Coffee home brewing
Gardening
Sewing
Painting
Embroidery
Repurposing or revamping furniture pieces
On the other hand, you can also expand your interests and skills. Since you have more time to kill at home, you can consider learning a new language, exercising your cooking skills, and upskilling or cross-skilling for your career growth.
Pick up some books
One of the best ways to ease your mind and focus on your time with yourself is by reading. If you still have a few untouched books lying around the house, it's the perfect time to dust them off and start reading. On the other hand, you can ask your friends or family to hand you a couple of books to read at home.
You can make reading a part of your routine by allotting a couple of hours daily for it. If you want to talk about the books you've read, join online book clubs. If there's none you find interesting, you can always start your own!
Stick to your routine as close as possible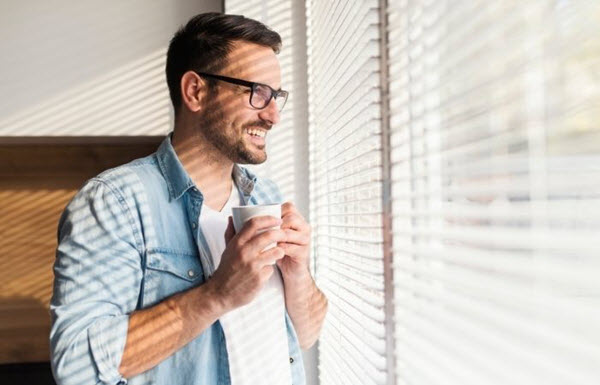 To help you get a sense of normalcy, try to keep and do your routine pre-pandemic days. Staying at home doing nothing can make you feel lethargic. If you now work from home, get up at the same time pre-quarantine, and take time to get ready for work. If you used to grab some coffee before heading to the office, brew your own cup at home.
Clean up your space
Clutter and unnecessary knick-knacks often cause stress; you just don't realize it. Keeping things tidy is especially important for your workspace, as it helps boost your productivity and lets you focus better. The last thing you need during this time is more stress at home. Make sure to declutter and keep your place neat as much as possible.
Reframe your mindset
Instead of thinking, "I am stuck at home," shift your mindset and think about how much time you now have for yourself: "I can finally focus on myself." Doing something you've always wanted to try (e.g., starting a podcast) or you've always needed to do but never had the time (e.g., decluttering your wardrobe) during this time can be productive.
This can also lead to shaping a more positive attitude and outlook for the future.
Wrapping it up
Until the world manages to fight the virus and reach a point where it's safe to gradually go back to normal, the best you can do is make the most of your time at home. Hopefully, the tips above can help you start to organize your day-to-day for the better and inspire you to discover more about yourself.
Like this Article? Subscribe to Our Feed!
Sophia Ramos is a communications specialist for Shoor. An adventure-seeker, she's always on the look-out for new experiences. Sophia's not-so-secret guilty pleasure is binge-watching cheesy rom-coms and K-dramas.