How You Can Improve Your Mental Health by Practicing Yoga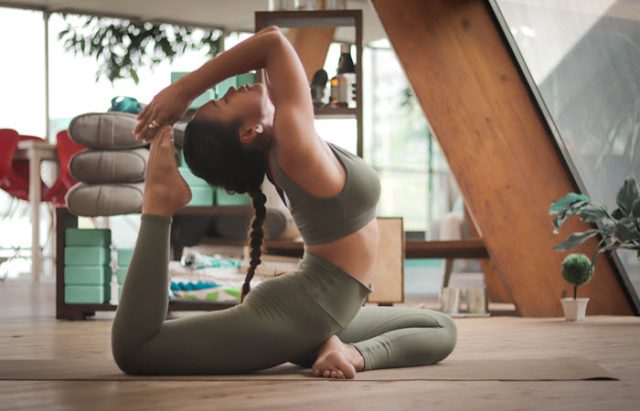 Do you crave peace? That invigorating milieu that one can create is not less than a magic pill that heals the pain and problems and lets you achieve a healthy mental state.
You must understand that yoga is a psychology. It is not like aerobics. It has nothing to do with your flexibility, but it lets you attain flexibility. It is a practice that helps us to include the nature of mind into work, nurture the fact of being human, and gives greater control over emotions and behavior.
It is for people who want to recognize their limits and overcome their low self-esteem. As a whole, yoga takes you through your deeper roots; you can say just like Dr. Strange.
Let us start the journey by breathing in and breathing out the atmosphere. Bingo, you have reached a step closer towards an improved state of mental health.
Yoga is known for its capabilities of calming even the ruined, stormed souls. The ancient practice of body-bending sparks out the complex brain processes and makes you feel like you have taken charge of the world.
How Does Yoga Work?
The process and the levels of deep breathing focus and bending have the same uplifting effects like a medication would do for mental disorders. We do not claim such huge statements but according to a systematic review published in Frontiers in Affective Disorders and Psychosomatic Research, this is true.
The report states that "In healthy individuals, biomarker studies suggest that yoga influences neurotransmitters, inflammation, oxidative stress, lipids, growth factors, and second messengers, in a manner largely similar to what has been shown for antidepressants and psychotherapy."
Great doctors like Meera Balasubramaniam MD, Shirley Telles, MBBS, MPhil, Ph.D., and Murali Doraiswamy, MBBS, FRCP, who mainly treat major psychiatric disorders, affirm yoga's extensive benefits. They all state that incorporating yoga into our lifestyle would yield a better hold on cognition, sleep, and even diet.
Why It's Gaining More Popularity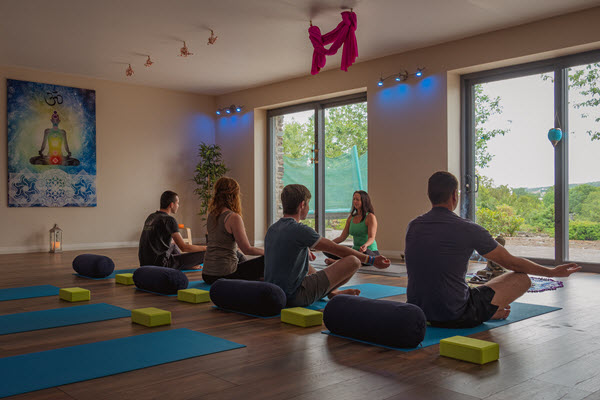 Buddha's followers have been profoundly practicing yoga in the past thousands of years. Since then, there has not been the slightest decline in its practice. As the nonchalant Buddha, followers also try to achieve his grounds.
Even some celebrities have found a health den in yoga. Thus, it is no more a surprise to see stores, clothing, and publications lines dedicated to this industry.
You might imagine a yoga guru as an acrobat in monogrammed apparel chanting mantras and living in straw cottages in the deep woods with a big beard and eating leftover bread. Yoga is universal and it is literally for everyone of any age group.
It can be adjusted in terms of complexity for people of varying ages and abilities. You got a wide variety of options to travel the inner calm, choose your mode of transport, and be willing to take the journey, with or without your friends.
The Big Picture
Mental health problems like depression has been cited as a global health crisis, affecting millions of people worldwide. Not only does it hamper your mental stability, but it also renders you physically crippled with therapies being extremely expensive and time-consuming.
No one claims these treatments as bad or worthless, but if there is an alternative to therapies that have proven to be low-cost but with effective results, then it's only reasonable to go to that direction.
With medication, there is only one problem — no matter how good the doctor is and how well-judged the prescription he gives, it messes up with the natural working of the body in the end.
Yoga and the Psychological Treatments
Yoga caudates between the motor areas of the brain by enriching the relationship through a constant starting and stopping movement. The basics of yoga involve a constant planning like moving from one position to another with control and mindful attention, and the world naturally harness the energy of frontal-cortical regions. Therefore, it galvanizes the relationship between this region and the caudate.
Now with an accurate rendering of the mechanism, it is found that yoga plays a major role in psychological treatments of mental health issues and other major depressive disorders like bipolar disorder, which tend to have less volume and activity in cortical frontal regions of the brain.
When you look at a robust PFC, it gives you the insight to shift attention and respond in novel ways. This way, it will help you to manage everything appropriately and compete with goals. When seen from a neurological perspective, an effective psychological intervention supports the increases in activity and the strength of PFC.
See Also: Yoga and Health: From Better Mental Health To Improved Sleep Quality
Reap the Benefits of Yoga
It is not necessary to have a large scale production and taking classes with a yoga professional can even give you a new career.
You will be closer to meditating and introducing a large mass of peace into your life.
Yoga manifests the chakras and electro-neuron pulses of your body and, thus, this ancient practice of health can give you back more than you can imagine.
Make a journal of your favorite yoga poses and add encouraging thoughts or reminders and set yourself on the path to a more mindful self.
Changing Behaviors and Habits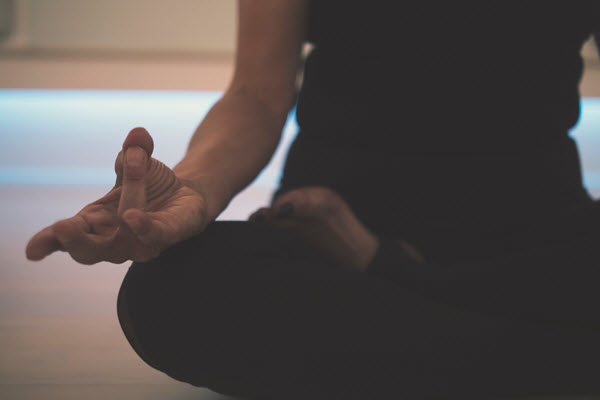 Now it is not as easy as you might think as changing your behavior and habits can be very challenging. One can find high levels of relapse or non-remittance found in mental health conditions. Changing habits and dismantle deep roots filled with negative ways of thinking is an uphill battle.
Yoga can offer you a chance to encourage PFC functioning without putting any physical endurance at the test. It is an embedded way of thinking that makes the arduous task of self-transformation just a little easier. Yoga practice can be an excellent replacement for any other forms of therapy.
As per the research, it was found that "yoga may have a rejuvenating or protective effect on the brain. A study focusing on specific brain regions found that the practice of yoga can lead to an increase in brain volume. In a study in 2017, Rui Afonso found that long-term practitioners of yoga had significantly thicker PFCs compared to subjects who didn't practice yoga. Like the hippocampus, the PFC naturally attenuates with age, meaning the PCF gets thinner and therefore functions less well."
In one of the case studies in 2014, researchers Sara M. Szczepanski and Robert Knight found that "PFC is correlated with improved cognitive fortitude (organization and control of goal-directed thought and behavior)—what is usually referred to as "executive functioning" of the brain. This is very exciting because it indicates solid evidence of what many yoga practitioners have always felt—that yoga can help us stay sharp and regulate our thoughts, emotions, and behaviors as we age."
See Also: Yoga Helps You Love Yourself
Things You Must Know Before Doing Yoga
In the beginning, you can start with the beginner poses and talk to an experienced teacher who can guide you to practice poses that is suitable for your age and body. Do not rush into the advanced techniques before you hold a firm grip over the basic natural yoga poses.
Like this Article? Subscribe to Our Feed!
I'm Nancy Wile, an advanced yoga teacher training in California and the founder of Yoga Education Institute. I do my best to help all my students find a sense of ease and mindfulness in each posture that they can then incorporate into other aspects of their lives. I want you to come as you are and have some fun, and know that everything you need is right there inside of you.