How To Start A Successful YouTube Channel For Your Business?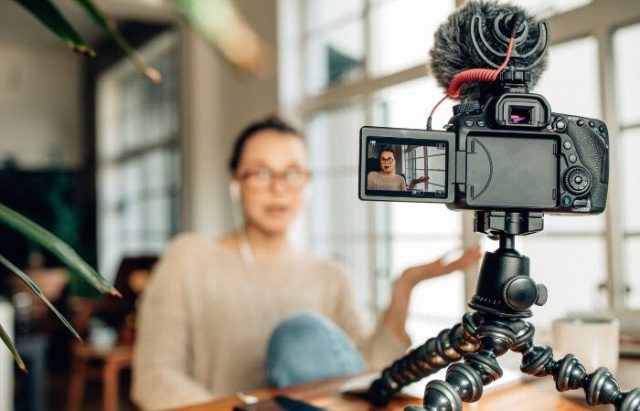 In today's world, social media has come to play a significant role, especially in managing your business successfully. These days, many small businesses have taken on the idea of starting up with their very own YouTube channel to attract more and more customers.
Hence as may be understood by now, one would have to encounter a lot of competition as you start with your own YouTube channel today. To stand out in the crowd, numerous businesses like escape rooms have created their channels to garner attention.
It would be best to opt for unique and eye-grabbing ways to design and work on your own YouTube channel as you stand in this highly competitive world of business today. This article will present to you how you can start a successful YouTube channel for your business. So, let's get started!
Complete The Basics First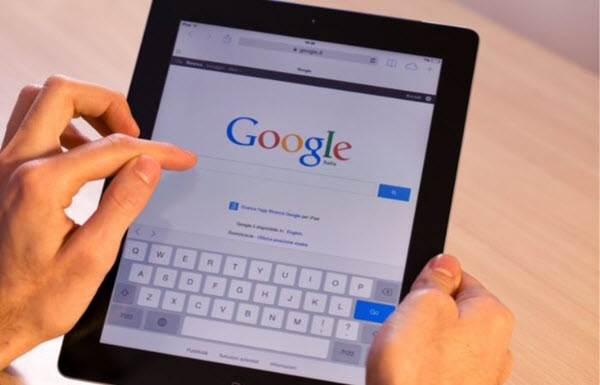 Of course, you need to have your own Google account to open a YouTube channel of your own. So, first, sign in to your Google account and go to YouTube. After that, follow these few steps:
Click on the user icon, which shows at the upper right-hand side of the YouTube home page
Click on the gear icon to open the Settings on your YouTube and then click on the 'Create a new channel' option
Following this step, choose the option titled 'Use a business or other name.' In here, you need to add your brand's name and click on the create button.
You have now successfully created your own YouTube channel!
Fill In The About Section Sensibly And Choose An Attractive Banner
Efficiently filling in the about section is the first step to attracting customers to your business. Fill out your profile and the description box with something interesting to attract attention. Here, you need to describe your brand and talk about it in detail so that people get to know about your brand.
The next step that you need to do is to create your cover photo. Make it unique and exciting. It can be something minimalistic or even extravagant if you like. No matter what you do, do not get too pre-occupied in details that your brand name loses focus in the cover photo.
Get Started With A Trailer To Introduce Your Business
After setting up your YouTube channel, the next thing that you need to do is to create a trailer that shall bring forth your business to the audience. The trailer must not be too long or tedious, but should instead be small, simple, and have a crisp to it!
While you design and plan out how you can showcase the trailer, keep in mind your market. If your products are complex, you can even opt for video tutorials that explain your products simply to the audience and are also interactive.
Time To Upload Your First Video
Now comes the most critical task of all – creating and uploading your very first video. Always keep in mind your target audience when designing and shooting your video. As this is your business' first YouTube content, make sure to have it planned out thoroughly.
After you are done with the filming process, execute all the necessary edits, and there you have your very first video, all ready to soar high!
Optimize The Search Engine
While you upload your video, you would also have to create a title, a short description, and a few tags. These are some of the most crucial elements that shall significantly increase your number of viewers. Almost like SEO tools for a website, tags, description, and the title are extremely useful because they make your video easily discoverable to viewers on YouTube.
So, be very careful as you fill in these necessary details. Play your cards right to make your business popular amongst all.
Remain Consistent In Uploading Your Videos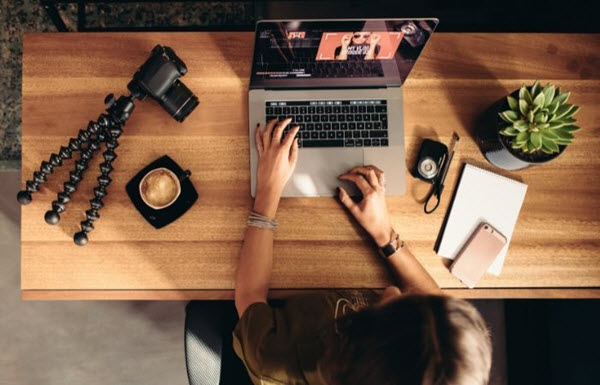 It is almost given that no channel can hoard a huge audience by only uploading a single video. So, the key to becoming a successful YouTuber lies in remaining consistent and persistent in uploading your videos and not delay them unnecessarily.
You can even choose a particular day or days when you wish to upload your videos every week and then upload them on the same day each week. Do not fall back on uploading your subsequent videos because you do not have many viewers on your first video!
Link Your YouTube Channel To Your Brand Website And Social Media Accounts
You need to link your YouTube channel to the brand's official website so that people who visit the website also get to know about your YouTube channel and vice versa. These days, many people tend to check out business profiles from their social media accounts.
Hence, it is also a great idea to link your YouTube Channel to your brand's social media accounts. This process shall considerably help you in boosting up your reach on YouTube.
Build Upon And Engage With Your Community
YouTube's significant advantage to any business is the space to indulge and engage with their audience. Make sure that you take good advantage of this feature. It is essential that you listen to the wants and desires of the community and accordingly design your products to increase your reach and flourish your business considerably.
So, build a community along the lines of your YouTube channel and engage with your audiences. Listening to your viewers and replying to their comments is very important to grow your business.
Analyze Your Reaches Now And Then
Once you have a steady grip on your YouTube channel, the next thing to keep an eye on is your performance. YouTube has its analytics tool called YouTube Analytics, which shall be of immense help to understand your performance and guide you on how you can make it better. Check out the insights for your videos and then design and work on them accordingly so that you can improve on your business statistics.
Now that you know all about how to successfully start your own YouTube channel for your business, it is time to start making your own! So, go ahead and create a YouTube channel for your business and let it flourish by consistently uploading worthwhile content.
Like this Article? Subscribe to Our Feed!
Charlotte Lin is a content creator at Escape Room. She's a passionate young woman, mother to an amazing nine-year-old, and an avid reader. Over the years, writing has helped her explore and understand the world as well as her own self. She loves to travel, meet new people, and spend quality time with her daughter. You can find her on LinkedIn.