How To Prepare Your Data For Industry 4.0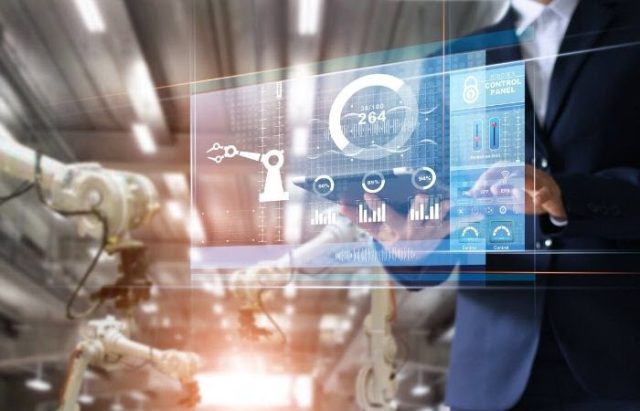 A new industrial revolution is coming, and no, it won't look the way it did 100 years ago. Industry 4.0 is on the way, and at breakneck speed.
Industry 4.0 is set to completely remake the way that products and inventory are created. Big Data programs, advanced machine learning, and reliance on IoT (the internet of things) will push manufacturers and distribution warehouses into the next area of development for the business world. The Fourth Industrial Revolution will dramatically decrease the amount of time spent between development, production, and shipments while introducing efficient, low cost, and high-quality products to the global market.
As the newest stage of the industrial revolution, the effects of Industry 4.0 are anticipated to take the world by storm. In less than 5 years, the market for Big Data and IoT is expected to grow to a whopping $25 billion. But the industry did not become what it is today without foundational building blocks from the past.
The first industrial revolution (also known as Industry 1.0) took place between 1760 and 1830. This time period was known as the Mechanization era as communities began to experience rapid growth from automated machines and tools, steam and internal combustion engines, and the refinement of iron and steel metals.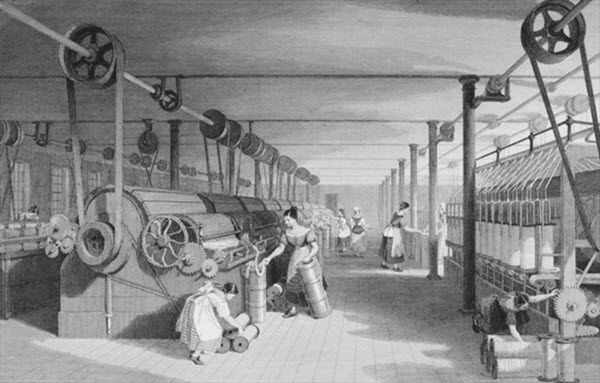 Industry 2.0, called the Mass Production era by some, was a time period between 1870 and 1914. Occurring just before the first World War, this season of development focused on efficiency and productivity more than ever before. The assembly line was developed and carefully refined. Railroads and telegraph lines enhanced shipping and communication. The age of steel and iron began to give way to stainless steel and early plastics.
Our most recent stage of development in Industry 3.0 took place between 1950 and 2002. This era is called the Digitalization age for many reasons, but specifically because of unique integrations between IT and manufacturing processes. Computers, nuclear power, and other advances made it easier than ever to develop and ship inventory.
Today, Industry 4.0 is taking a step further by integrating data into the Interconnectivity Era. The goal of this rapidly developing technology is to fully automate warehouses and assembly lines by feeding machine learning programs an enormous amount of Big Data. This will cause a boom in both production and shipment, and will increase communications with Smart technology.
There are three basic requirements to ensure successful integration with Industry 4.0: Smart communication, Smart devices, and high-quality Big Data. Not having the right information on hand will cripple the development process, and prevent businesses from utilizing their full potential.
Leveraging the benefits of Industry 4.0 must always begin with good data management, both inside and outside of a company. Business leaders should prepare their data to adapt to the many changes of the Interconnectivity area with solid strategy.
Begin the data preparation process by using the following steps.
Prepare an effective data structure
Evaluate your current structure, and look for ways to optimize while moving ahead. Investigate types of data structures such as:
Stacks
Queues
Linked Lists
Trees
Graphs
Tries
Hash Tables
Focus on reliable and credible data flow
Spend the extra time and money to complete an extensive data audit. What data is going where, and to whom? Optimize the flow and reception of information as necessary.
Upgrade your products and your processes with the future in mind
Purchasing Smart products for implementation in manufacturing processes can gently ease the requirements of Industry 4.0 into budding companies.
Connect all departments in the company with some form of data
Ensuring that data between departments is clear, open, and error-free will support a healthier environment for Industry 4.0 transitions.
Require that Industry 4.0 data be provided from all suppliers
A single missing link between internal data fidelity and external company partners greatly devalues the many benefits of Industry 4.0.
The Interconnectivity Revolution may still be in a nascent state, but the future is rapidly approaching. Start preparing your Big Data to take advantage of Industry 4.0 and all its benefits.
Source: Part Solutions – What is Industry 4.0?
Like this Article? Subscribe to Our Feed!
Brian Wallace is the Founder and President of NowSourcing, an industry leading infographic design agency based in Louisville, KY and Cincinnati, OH which works with companies that range from startups to Fortune 500s. Brian also runs #LinkedInLocal events nationwide, and hosts the Next Action Podcast. Brian has been named a Google Small Business Advisor for 2016-present and joined the SXSW Advisory Board in 2019.