5 Social Listening Tactics to Generate New Customers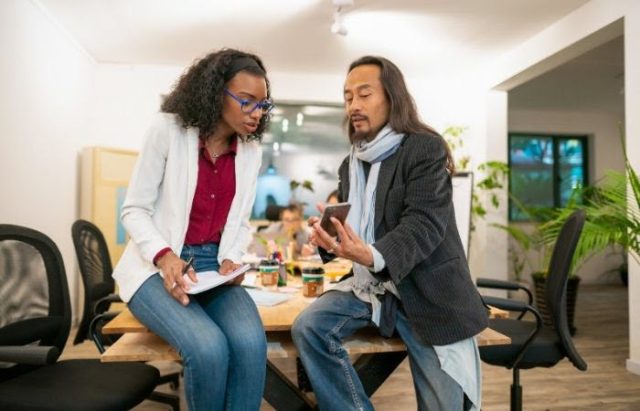 Social media is an integral part of your brand's life. Along with it, the essence of the term social listening is also increasing. Due to intense competition and the high stakes of survival, in today's time, social listening is an art one must master and a skill one must acquire.
Brands should focus on knowing and implementing the right social listening tactics to focus on the important interactions amongst the billions of messages exchanged every day. Active social listening is about reaching the right people at the right time with the right message.
Use social listening strategy to grow your business, but how do you implement it to maximize its outcome? The confusion of what you should focus on and what you should ignore might arise. Read this article further, as we delve into what social listening is and enlist its various tactics to generate new customers.
What is social listening?
Social listening is using social media to listen to the needs of the market. We use this method to gather insights and solve problems through customized solutions. It is executed in order to attract potential customers. Therefore, brands are recommended to stay active on social media platforms always. This will enable you to be aware of your brand, competitors, and the whole industry's mentions. In addition to that, you can get to know the relevant keywords associated with your product or service.
One must not confuse social monitoring with social listening. While it does reflect certain similarities, social listening is more about taking proactive steps against insights from the data gathered. It includes measuring both qualitative and quantitative data. It is vital to segment the data according to various factors such as industry, geography, competition, and language and culture to capture meaningful inferences.
Listening and responding in real-time is crucial to sustaining your leads. Hence, take the insights from the data gathered to optimize your position in the market and/or to respond to your customers to improve their loyalty.
Importantly, it is about doing a deep analysis of the conversations which should lead to eventual conversions.
Social listening strategies
Below are the 5 tactics to improve your brand's social listening and to interact with the customers in a way that will generate new leads and benefit your business.
Optimize your marketing message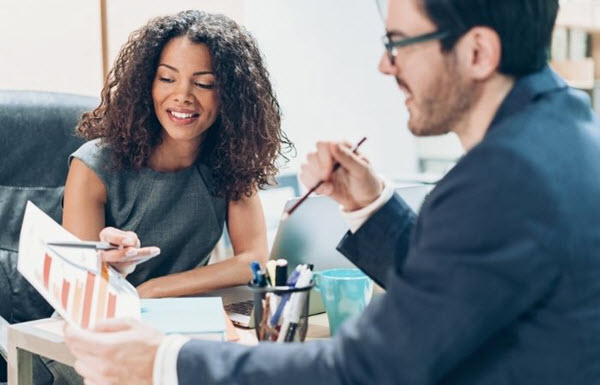 Align the demographic and psychographic profiles of your audience with your marketing campaign. Talk about your product/service in a way that will appeal to your target audience. Start with figuring out your audience's interest through detailed market research including social listening.
Analyze the voice of customer data to get insights. Consider these basic points when learning more about your audience:
Know the values that they care or do not care about
Seek for their pain points
Check how they describe your brand and products
Consider the cultural differences
Mainly, it is essential to leverage the data gathered from social listening to stand out from your competitors.
Know customer pain points
Social media is the new platform for people these days to vent out their frustration. However, for brands, it is a plus point as well.
Listen and note down your audiences' frustrations or complaints. When doing this, ensure to check the tone of the customer. You will get to know whether there is a sense of urgency or not something to be done in priority.
The key is to understand the context of the pain point first before reacting to it. Once you do this, you will be able to give it the attention needed and show customer empathy. If it is a minor concern, you can just react to it and not give it much importance later. Creating a whole new campaign or editing an existing one just because of a small concern is not required.
However, do consider the reaction of your audience to each of your marketing campaigns. Listen to whether they liked it or not and rebrand accordingly. Social listening is the best method to get feedback.
Recognize customer sentiment
Social monitoring enables you to measure the number of times a brand or a specific keyword is getting mentioned. For example, you may know that your competitor is getting 3 times more mentions in comparison to you. Just knowing this is only going to upset you. Therefore, it is essential to focus on how people feel about the topic.
You might get a different perspective when you see the sentiment behind the conversations. For instance, your competitors might have 40% positive mentions and 30% negative mentions, whereas, you might have 70% positive and 15% negative mentions. Through this, you know that your customer is satisfied and that you are meeting their needs.
When you track keywords or brand mentions, keep a note of the sentiment (positive, negative or neutral) attached to it. If the percentage of negative mentions is high, you might want to take a step back and reconsider. While, if the positive mentions are high, you know you are going on the right track.
Empower your advocates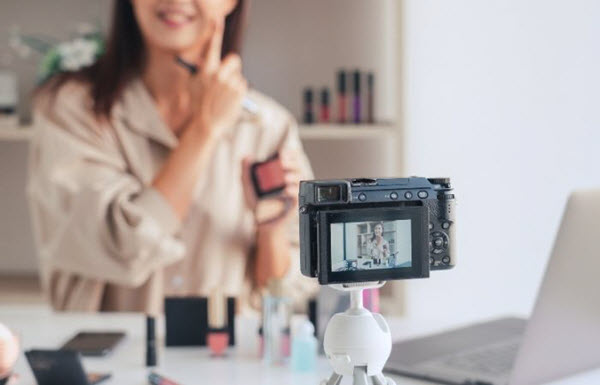 Know the people who are fans of your brand. Check if there are any famous personalities following your brand or if there are any influencers mentioning you on their social media. If yes, listen to what they are talking about your brand or how they are reacting to your campaigns.
In public conversations, you will be able to figure out who mentioned you and what they genuinely feel about your brand. Once you get to know these influencers, ask them to be ambassadors for your brand. Having them associated with your brand will make them feel empowered.
Another thing that can be done is to check the audience of these advocates and target your advertisements to them. As the influencer has already mentioned you before, the audience might be aware of your brand, which increases the chances of them favoring you.
Convert dissatisfied customers
A negative word spreads way faster than a positive one. Seek out the negative customer feedback in priority as it will hamper your brand image quickly. With people these days posting opinions online, the chance of a new audience using it as a basis to frame an opinion about your brand is high.
People trust online reviews at the same level as in-person recommendations. However, a positive review is more likely to make people trust your brand, and a negative review is equally likely to push people away from it. Once a person reads a negative review or has had a poor experience of the brand, they are likely to have formed a negative impression. This might lead them to switch to another brand. Therefore, taking a quick measure to mend this is crucial.
Offer to do better for people who have had a bad experience with your brand. This way, you can start a conversation with them and eventually might form a strong, long-term relationship. Don't start a sales pitch conversation. Initially, keep it relevant to the issue they are facing. The key is to be a good listener and offer solutions.
Being an active social listener has its own perks. Along with generating valuable leads with the above-mentioned tactics, you will be able to create content that your audience will love and, eventually, improve the whole customer experience.
Social listening is important for all brands. Gain insights and take action. Out of all the strategies, focus on the ones that currently suit your brand, and start working on them. Eventually, implement more strategies and with patience, you will start generating more clients.
Like this Article? Subscribe to Our Feed!