13 Ways to Eat More Greens, Salads Excluded!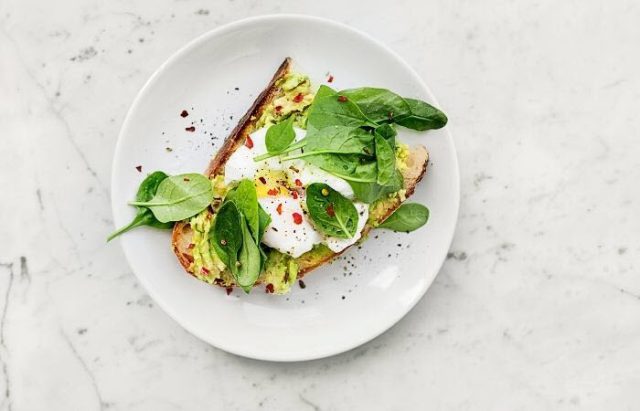 Everyone can readily agree that eating leafy vegetables is one of the healthiest choices one can make. What this means is that you have to eat a lot of vegetable salads because they are often the most available type of veggies.
This lack of choice can be problematic, especially for people who have an aversion to salads. Even for people who don't detest salads, having to eat it all the time can be boring. Below, you will find 10 salad-free ways to eat more leafy greens.
Drink smoothies instead
The green smoothie craze that seems to be buzzing everyone up is more than just a fad. Green beverages are quite healthy and can quickly provide all the nutrients that leafy vegetable supply. If you haven't tried having a green drink before, it might be a little strange, so you have to ease into it.
You can begin by adding just a handful of greens to your regular smoothie recipe. You can make use of spinach; that is the easiest to find, and the flavor is also pleasant. You may also want to consider adding herbs, such as basil, to your drink. It will give your smoothie a spicy and filling taste.
Pesto and pasta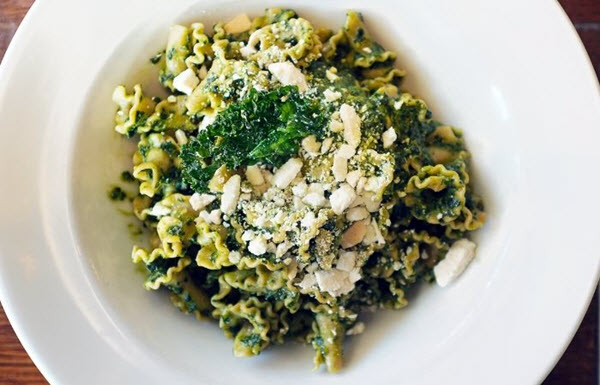 This option is great because you do not have to make any substantial changes to the texture of your food. Pesto is usually made with basil. However, you can switch things up by adding a handful of spinach or kale. You can do the same for your pasta too.
Cut up some greens and add to the sauce before mixing in with the pasta. Apart from these mild blends, you can try adding watercress or mustard greens. They are stronger-tasting but totally worth the effort.
Add some greens to your breakfast
You can add veggies to your breakfast. This will not substantially change the nature of the meal. For instance, if you intend to have eggs for breakfast, tossing in veggies while preparing the meal is a great way to incorporate vegetables into your breakfast. The same goes for muffins or pancakes. You can add some spinach while making your muffins, and they will turn out really well in the end.
Have some veggie sandwich
This is easily one of the simplest ways of making a sandwich that is healthy and almost on the same scale as a keto recipe. The difference here is that this is cheaper. While making a veggie sandwich, you can assemble the usual ingredients for your sandwich.
Afterward, stir-fry them on Swiss chard leaves. Finally, wrap up, and your sandwich is ready! You can boil the leaves in a saucepan for a few minutes to make them softer before using to wrap your sandwich.
Add veggies to your bread and pie
You can add some veggies into your pie or bread pudding, and no one will be the wiser. The recipes are not different from the norm. The only difference here will be that there will be some sautéed greens in the mix.
Veggies and soups make a good pair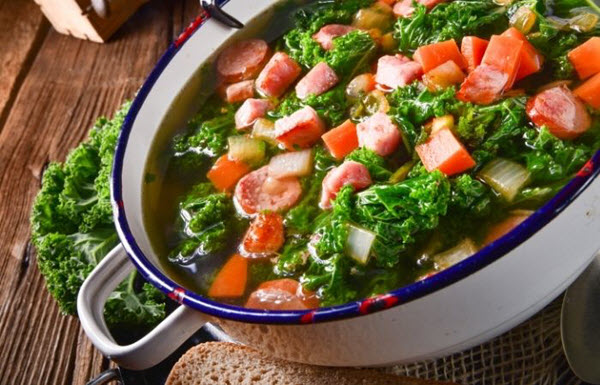 You can stir in some veggies into your soups too. There are several options available, but you could consider making use of kale if you are making an Italian soup, and chard if it is a bean-based broth that you are making.
Adding kale or chard might change the color of your soup a little, but it wouldn't change your soup's flavor entirely. Ideally, you should add the leaves within the last three minutes of cooking so that they can retain their flavor.
Chips
Getting your daily dose of leafy greens can be as easy as preparing some kale chips or buying a packet of kale chips. Even more appealing is the fact that it would merely be as though you were having any other snack, especially when the kale is adequately seasoned.
During preparations, you can add a delicious coating to the leaves and then dehydrate, making them crunchy and better satisfying. Making kale chip seasonings is also quite easy. You can try blending some vegetables, herbs, and spices with hemp seed. That should do the trick.
Veggie Juices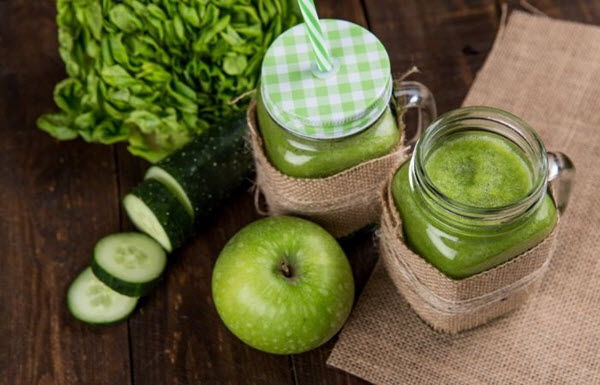 This is similar to what you have with smoothies. You might be surprised to learn that green juices are quite tasty, apart from being a very healthy option. A tall glass of green juice first thing in the morning might be what you need to get your day going. If you are uncertain about the recipe to follow, you can make a blend of kale, lettuce, cucumber, celery, green apple or pear, lemon, and ginger. The flavor you'll obtain will be lovely.
Try Kimchi
Kimchi is made using napa cabbage. It is a traditional Korean dish. A lot of people do not know that cabbage qualifies as a vegetable; thus, a kimchi dish is a great way to incorporate veggies into your meal. For a truly pleasurable experience, you can mix it with other stir-fried vegetables. Adding coleslaw is also a great way to enjoy the meal.
Use veggies as garnishes
This is an excellent idea, especially if you have children who balk at the thought of eating veggies. Using them as garnishes is akin to hiding them in plain sight. To use it as a garnish, you can finely shred them and sprinkle them on top of the prepared meal. For instance, you can blend broccoli stems, watercress, and parsley into a puree and add to your meal. You can add some salt and fresh garlic to give a nice texture to the meal.
Green Sweeteners
I bet you didn't know greens could also function as sweeteners. Think sugar cubes or honey; greens can also act in that capacity. You will be able to switch up the bland or sour taste of your beverage with green sweeteners. This is much in the same way you could with sugar or any of the other sweeteners available.
The advantage here is that this latter option is healthier. You will not have to keep an eye on each teaspoon to ensure that you stay within the healthy mark. This is because there is no healthy mark; you can add as much veggies as you want.
Additionally, greens are a cheaper option when compared against the other sweeteners available. It might not seem like much on the whole, but saving a few dollars each month could eventually amount to a tidy sum down the line. A sweetener option that is both cheaper and healthier, impossible you say? Let's get right to how you can make that possible.
One green vegetable you can use as a sweetener is Stevia leaf. This vegetable is one of the most alkalizing plants available. To make use of it as a sweetener, you have to make use of it in its natural state. Not to worry, it is available in your local grocer shop. You could even order it online and have it delivered to your doorstep. However, if none of these options work for you, you can grow them yourself. It is relatively easy to plant and groom.
You will have an excuse to begin your own nursery. When you get the vegetable, you can break off a few leaves and add into your drink. You can add as many leaves as you like to get the taste up. It is also possible to dry the leaves and use them while baking. Your baked food would not be any different if you'd used any other sweeteners. In fact, you will be none the wiser about it.
Green Powder
Green powders give you a wide range of options to choose from. It is one of the easiest ways to include greens into your diet. One more thing: you get plant-algae like chlorella when you include green powders to your meal.
There are a variety of green powders available. Like the stevia leaf, you should be able to get one at your local grocer shop. You may want to confirm that anyone you choose is gluten-free. One quick way to ensure this is by checking the powder's list of ingredients.
Choose something else if barley grass is listed as an ingredient. Barley grass contains gluten. Also, keep an eye out for the sugar content of the powder you buy. The smaller the quantity, the better for you.
Veggies taco wraps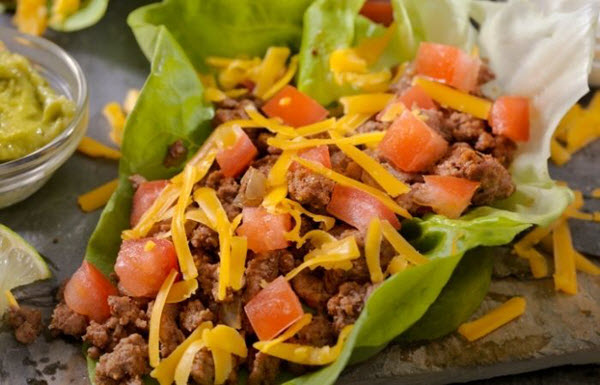 You can make taco wraps using your favorite vegetable. That is one sure way of meeting your vegetable consumption target. Here, you will make your tacos using your regular recipe. Then swap the taco wraps for a veggie wrap, and you are good to go!
Whatever the reason is for why you don't like salads — whether you are temporarily tired, or you simply hate the texture of salads — these options here can come to your rescue. With all that has been discussed above, you will find that there is a way to incorporate leafy greens to whatever meal you are having. You can experiment on your own, maybe try out a few tricks by yourself. As you must know, when it comes to veggies, you can never go wrong!
Author's Bio
Since her teen years, Bethany Watson was always interested in writing and esports, so she decided to merge these two passions by choosing the career of a journalist who mostly writes about trends in eSports. She regularly contributes to the major media publications in the niche and serves as an editor for https://csgo-bets.org/.