How To Find The Perfect Name For Your Business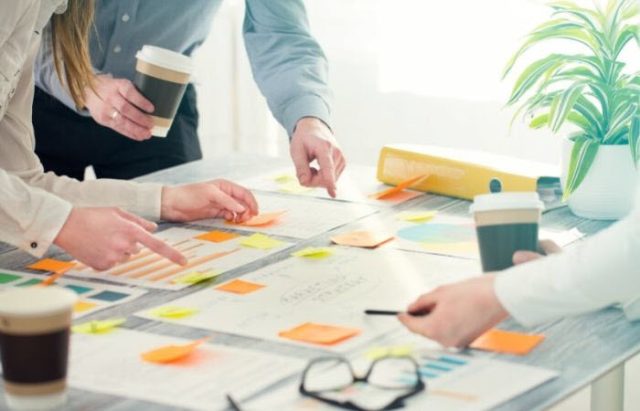 It's true that starting a business can be a tough challenge for entrepreneurs. A lot of new entrepreneurs get so caught up in the process that they end up paying very little attention to the name of their business.
And one of the worst things you can do to your business is undervaluing the contribution a powerful brand name can add to its success. A solid brand name is crucial to the success of your business because it's the best foundation that can multiply the effect your products and services have on the market.
And if you want to know how to find the perfect name for your business, then stick with us on this journey.
How Important Is Your Business Name?
First off, your business name is king. Ever wondered why 'Jerry and David's Guide to the World Wide Web' became Yahoo? Or why Jeff Bezos's 'Cadabra' became Amazon, or even why 'Backrub' became Google?
The simple truth is this; businesses with perfect names generate more sales and have a larger control of the market, while those with weak names only get swept away by the market's ever-changing flow.
A study by Integer Group revealed that 77% of consumers make the decision to buy a product based on the brand's name. This goes a long way to show that businesses with generic names struggle to succeed in today's world.
Your business name is the soul of your brand's personality. It has the ability to emotionally connect your products with your customers, and also shape how they perceive your products and services.
So take the time, find the perfect name that'll position your business as an authority that delivers outstanding quality.
How To Come Up With The Perfect Name
Your journey to getting the perfect name must begin with:
Understanding Your Business
Having a deep understanding of your business is a necessary step that you must take if you must create the perfect name. Gather as much information as you can about the industry you're interested in because this would help you make strategic fact-based decisions.
And while you're at it, take the time to understand your brand's element. You can do that by breaking down what you've learnt about your business into:
Big Ideas: What are the big ideas behind your company?
Values: What are the principles and beliefs that guide your business?
Stories: Is there a backstory to your company? Storytelling is an excellent way of establishing rapport with customers and investors.
Benefits: What particular advantages do you offer your clients?
Feelings: Which strong emotion(s) do you want your customers to feel?
Value Proposition: Can you explain your brand in a sentence?
Business moves at a really fast pace, and you need to know what works, and what doesn't. Knowing your brand element will help point you in the right direction to finding the best name for your business.
Brainstorming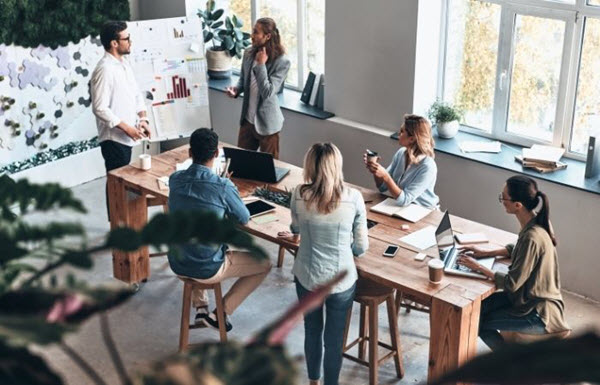 After gathering enough information about your business, and its branding elements, it's time to assemble your brainstorming team, pull out your notepads and dictionaries, and begin writing down every name that satisfies your brand's elements.
Make sure the names you create can:
Catch your customer's attention
Trigger an emotional response from customers
Fit the context customers are expecting from your brand
Since the market waits for nobody, and brainstorming takes time, consider getting the perfect name with a business name generator.
Filter
After brainstorming, you're going to be having lots of potential names for your business. But how can you tell which name is the best? Well, choose the best six names that haven't been taken by a competitor, and test them.
Your ideal name must:
Be Easy To Say And Spell
Make sure the name doesn't just sound nice on paper, but also sounds nice when it's said out loud because that's what customers are going to be saying, and if it doesn't sound nice, they won't love and recommend your brand. So make sure the name rolls off the tongue, and has a nice ring to it.
Names with strange spellings might lead to issues in pronunciation, and complications in online searches. Customers should be able to spell your business name correctly after hearing it once.
Encourage Growth
Pick a name that'll let your business scale in the future. The name shouldn't limit your business to a particular product, niche or city. Know the scale and level you want your business to attain, then make sure the name is consistent with that. This way you won't run into any future problems.
Must Have A .com Domain
Before choosing a name, make sure its .com domain is available. Avoid alternatives like .biz, .net, .org, and .io. Why? Because .com is the widely recognized domain on the internet, and customers see it as trustworthy.
Also, make sure the social media handles of the desired name are also available. Avoid a situation where customers wouldn't be able to find your brand on major social media platforms, because you'd be losing out on opportunities to build a great brand-customer relationship.
Save Your Business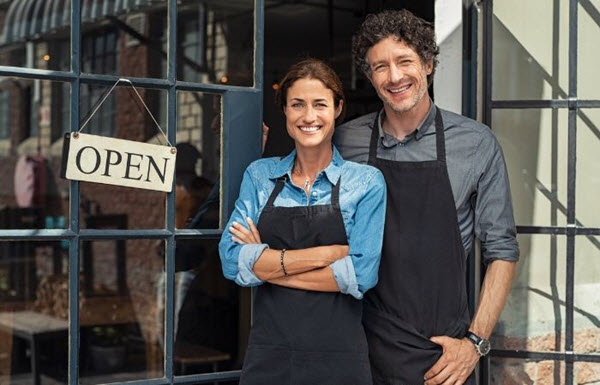 The strength of your business name can boost its chances of survival. So be intentional in discovering your brand's need so you can maximize its potential in the market. Don't make the mistake of joining the 26% of businesses that lack any form of brand identity. You'll find it really difficult generating strong leads to market your brand effectively.
Like this Article? Subscribe to Our Feed!