Is the Gozney Stone Core Pizza Oven Worth it? – A Review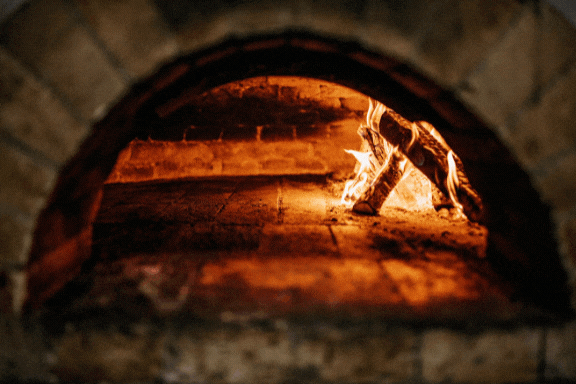 Gozney Stone Core Pizza Oven is a quality wood-fired oven perfect for an outdoor cookout of not just pizza but a wide array of dishes.
Nothing can beat the charm of cooking restaurant-style pizzas at home with your friends and family! Pizza cookout – a party with friends and family is a charming way to invite new friends to come along. Making your pizza by adding your toppings and watching the cheese melt before your eyes is the best feeling. Old and young people alike will enjoy your party.
The centerpiece of this fun and charming get-together is your pizza oven. Whether it is wood-fired or fueled by gas, Pizza cooking time together is a relaxing and enjoyable moment we all anticipate.
Does this image evoke pleasant memories? Or Does it stimulate you to make it happen in the very near future? Yes, do it – cook like a professional and make cooking time together a lasting memory to cherish. Remember, all you need is the perfect pizza oven to fulfill this.
Everyone adores a class-A-grade pizza oven with a perfect size that makes outdoor pizza cookout an adventure. Gozney assures the delivery of premium ovens like Roccbox, Core, Dome, and Master are of quality service.
Besides making pizzas, these outdoor ovens also cook a variety of other dishes. Whether you want a quick pizza or a slow-roasting dish, these wood-fired ovens are the ideal choice!
And when talking about pizza ovens, how can we forget the Gozney Stone Core pizza oven?
The core is another Gozney product at its best. A quality wood-fired oven perfect for an outdoor cookout of not just pizza but a wide array of dishes. The size and dimension fit any setting, whether indoor or outdoor. Enjoy the fun of having an authentic pizzeria in your backyard with a matching cooking kit to finish your dishes splendidly!
It has a stainless door frame that captures and retains heat longer. It assembles easily, is durable, and is built to last. Indeed, restaurant dishes are best cooked using this multi-purpose pizza oven. The temperature control of this oven makes dishes come out just perfectly luscious.
So, are you ready to boost your cooking experience with this portable outdoor pizza oven? I'm sure you are. Let's find out more about it!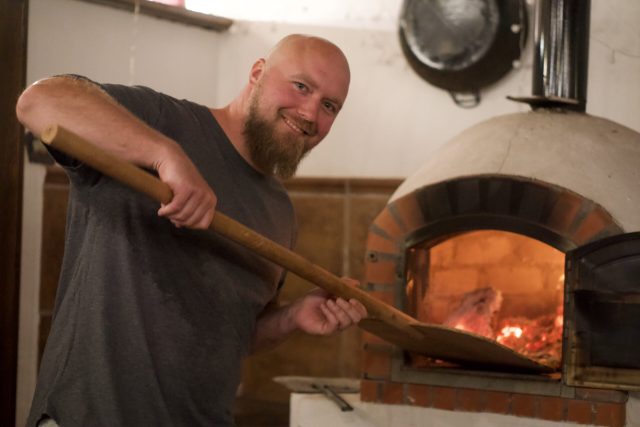 ✓ The Chef
The Gozney Stone Core pizza oven is perfect for anyone conscious about the aesthetics and wants to cook a range of dishes without compromising on the final result.
Core oven pizza showcases the chef's love to make an outdoor have the restaurant vibe. With the various selections of dishes, it can cook – chefs would surely love to have one of the Core ovens.
✓ The Family
Core ovens are not only for chefs, Gozney has your family in mind when they designed the Core oven. The family loves to entertain and welcome guests. This wood-fired oven will make your entertainment and gatherings fun and relaxing.
A perfect family atmosphere ambiance will delight your soul and gives memory last. Some of the dishes you can cook in this oven are: Hickory Smoked Pulled Pork Butt, Cornbread with Chorizo and Manchego, Cinnamon Buns, Pain Surprise or a selection from guest chefs' recipes like Flamiche Aux Poireaux and Fougasse, Brie in Brioche, Wood Fired Mussels with Parmesan Bread Bites, Broccoli Chicken Cheddar and Curry Casserole
Although a bit expensive, this easy-to-assemble Stone Core oven comes with a robust frame and excellent features. It can be built easily outside with an encasement style that fits your house.
If you are picky about eating or cooking the best kind of pizzas, we would highly recommend this professional-grade pizza oven. Why? because its heat retention and control ability make for fine cooking of many dishes.
The fact that you get to decide the look of your oven is also enticing for people who don't want to change the charming sceneries in their garden, especially during summer. This outdoor pizza oven can give a traditional as well as a modern look, depending on the style you prefer.
With a wide range of options, starting from the assembly to the cooking of different dishes, we don't think the Gozney Stone Core pizza oven cannot match anyone's need for a sumptuous meal. Cooking family meals becomes an experience when you use this oven.
✓ Friends and Guests
Meals are not ordinary at all, but become lavish and special as you delight in the company of friends and loved ones. You may take turns in cooking your specialty using this Core oven, and may even fun contest of who can produce the grandest and tastiest dish from this wonderful oven!
Finally, this robust pizza oven is suited for a family who enjoys an outdoor cookout. Summer of a lively and intimate gathering is always a lovely sight. This oven pizza will be the focal point and the centerpiece of such gatherings.
People will gather around it to cook delicious meals and enjoy the crisp made from a classic wood-fired oven. Gozney made sure that it has your family in mind when he designs this oven. He envisions a durable oven that makes a home like a restaurant.
Specifications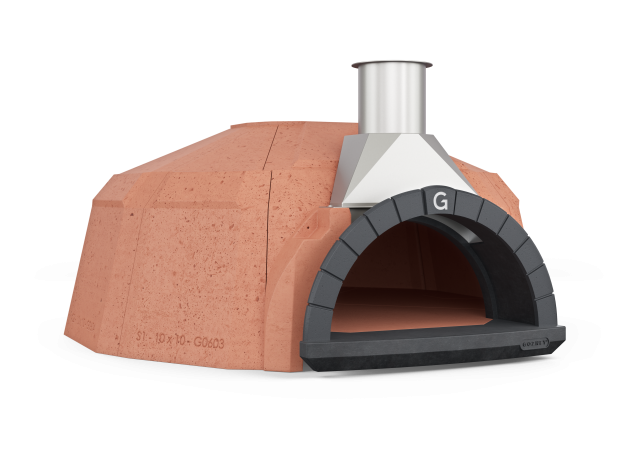 Size options: it comes in 4 different sizes
Maximum temperature: Up to 500°C/950°F
Weight: The 75×75 model weighs 330 kg, while the 100×100 model weighs 560 kg.
Gas options: an option for Natural gas or LPG use is available
Dimensions: The internal dimensions of the 75×75 oven are W750 x D750 x H350, and those of the 100×100 oven are W1000 x D1000 x H350
Underfloor insulation: The presence of High-density calcium silicate underfloor insulate
Fuel options: It offers Gas, wood, or combo option
Installation: It is Professional, simple, easy, and effortless to install
Click here to view Gozney Stone Core Pizza Oven
Where Can This Oven Be Used?
Unlike many other pizza ovens, the Stone Core is ideal for indoors as well as outdoors. This flexibility makes it a highly portable oven for home as well as commercial cooking.
The installation process is also super easy. If it seems difficult, you can ask some workers to install it for you, but because of made simple instructions, ordinary people can install or assemble this oven. While it can work perfectly as an indoor oven, you might need to build a proper base to accommodate it. It is because this oven doesn't come with a stand.
If you have an outdoor kitchen, the Gozney Stone Core pizza oven can be the perfect match! You can use it as a wood-fired oven, but it also comes with a gas burner to make it convenient for both indoor and outdoor use. Most, customize an encasement to fit the style of their homes or their personal styles. You may position it in a garden, a patio, or near the pool area – where family and friends usually gather to have a pleasant chit chat.
If you're worried about the heat and flames from the fire while using it indoors, the Stone Core oven comes with a flue vent to keep the smoke away from you. Isn't it great that you can have a grand pizza oven with many options to choose from?
Also, the assembly process is super easy, and you can complete the setup of the enclosure within hours. Gozney made it easy for everyone to access and use the oven. Now, you're ready to create and cook your hot and delicious food or make a yummy BBQ with your family!
What Makes This Oven awesome?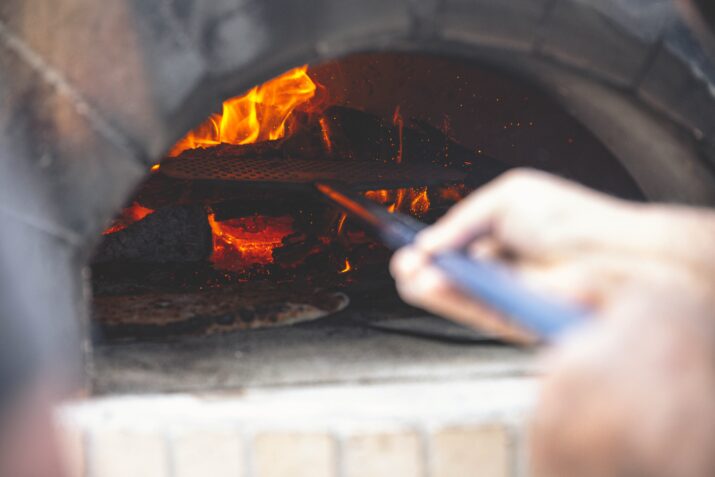 The size of its enclosure perfectly matches the outdoor finish you envision your outdoor oven. It has awesome appeal to most families for its rugged yet classy design. The steel door encasement makes a beautiful contrast to its standard stone floor.
One will be amazed at how uncomplicated it can be. You can assemble it simple and fast. It is built with optimal quality and functions like a heavy-duty commercial oven in an outdoor family-type scene.
An unparalleled cooking adventure for you and your family during the most memorable occasions of your life.
Giving your family the best time and the best memory is what we aspire. As we look back, it is a priceless moment to have fun cooking and eating together. Those are the moments we will cherish for life.
Gozney Stone Core wood-fired Pizza casts finish is of premium quality. It allows heat retention for hours – Up to 500°C/950°F – letting you enjoy a wood-fired pizza cooked and remains at high temperatures for longer. An outstanding outdoor oven that cooks and heats just about anything – from crispy high heat pizza to slow and low dishes.
Stone Core Pizza oven has a superbly built cast iron enameled door perfect for close-door or outdoor cooking with minimal heat loss. This wood fire cooking oven offers an optional gas burner to create comfort. Truly a superb quality outdoor oven built-in inside to outside.
To recap its features: it has a thick stone floor, Dense Insulation, Cas Iron Enamelled Door, Stainless Steel Fuel Vent, Pioneering Refractory Moulding, Unrivalled Heat Retention, Easy Temperature Control, and Dual Fuel – all of these make this oven truly awesome!
Why Should I Buy This Oven?
Let's hear out the respected quotes from credible lifestyle sources.
According to Foodism, " Gozney has just made it easier for you to build your pizza oven."
Forbes said, " The core enables a Gozney oven to be at the heart of any enclosure or surrounding design."
GQ's oneliner on Gozney core: " With Gozney Core, you get to decide what your oven looks like from top to bottom."
✓ Reasons why Gozney is a worthy purchase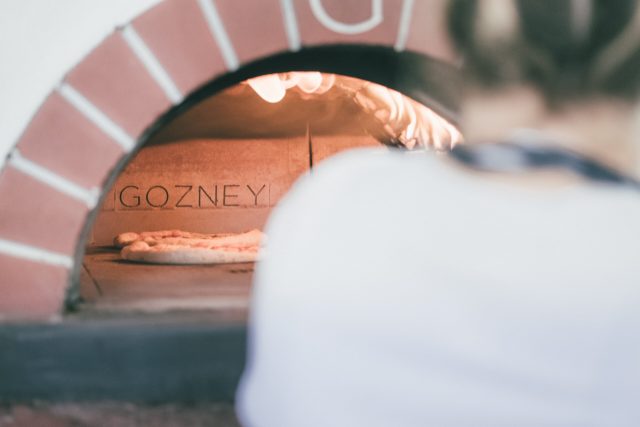 Gozney Core cast iron enameled oven door enables minimal heat loss. A very reliable flue vent with a stainless finish that allows free-flowing venting of smoke or extraction system if needed.
Another aspect is it is made of thick and reliable stone floor setting suited for a credible Neopolitan Pizza. Compared to some ovens, Gozney Core Stone Core showcases a Dense insulation kit of parts.
Included in its kit of parts is professional-grade insulation that ensures ovens secure high temperatures for a longer time.
Credible reviews say that Gozney pioneers in advanced reverse refractory moulding techniques. Cooking becomes simpler and more reliable because of its smooth internal finish.
Gozney's unmatched heat retention can bake crispy high heat pizza and cooks high or low and slows restaurant dishes like bbq or traditional foods. The range of cooking repertoire of anyone who uses this oven becomes wide.
With all the amazing points said, an added factor is Gozney Ceramix, high-grade cast steel with a perfect size to bake with even heat distribution and easy temperature control.
Finally, unlike other ovens with a stainless steel finish, range of fuel has an option for wood-fired to the gas burner for convenience. Such a terrific feature to choose the source of the fire.
Verdict
⭐⭐⭐⭐⭐⭐⭐⭐⭐⭐
Delivery grade for Gozney Stone Core Pizza Oven a perfect 10 stars!
The many possibilities to cook not just pizza but many dishes with heat retention that last longer than other brands. This oven offers an excellent stone floor – giving outstanding temperature control.
Its cast-iron welds the perfect oven enclosure. A grand fixture in the garden for outdoor summer fun of friends and love ones.
The size is just right for an impeccable restaurant-pizzeria look which comes in 4 different sizes. It can bake fast, cook slow and create traditional home-cooked hot pizzas in the perfect oven enclosure. Nothings looks like the strength, coziness, and richness of Gozney Stone Core Pizza.
Owning a Gozney Core Pizza Oven is a statement of family strength, love, and companionship. It becomes a legacy to your generations to come. It builds memories that will endure.
Make it your family's intent to own one for sure, you will not regret it, but instead, feel proud and happy that you made the choice of having it.
The spoken credible sources have loudly spoken – you can never go wrong with Gozney Core Pizza Oven. It offers unlimited possibilities to cook food, a professional outdoor cooking oven built to last, and Quality accessories that enhance your cooking adventure. An outdoor kitchen is all about your home, your style.
✓ Pros
4 different sizes are available
Easy to assemble/ install/ size is perfect for outdoors or commercial use
Exceptional internal heat retention
Made from durable material
Best to use for outdoor fun with friends
✗ Cons
Not portable, difficulty in-home delivery
Premium price
Click here to get Gozney Stone Core Pizza Oven at a Discounted Price.
Like this Article? Subscribe to Our Feed!
Vanessa is a mom of 3 lovely children and a software geek. Outside of her career as a health and wellness instructor. She enjoys writing and researching on topics such as finance, software, health and culinary.