6 Ways You Can Eat Like an Olympian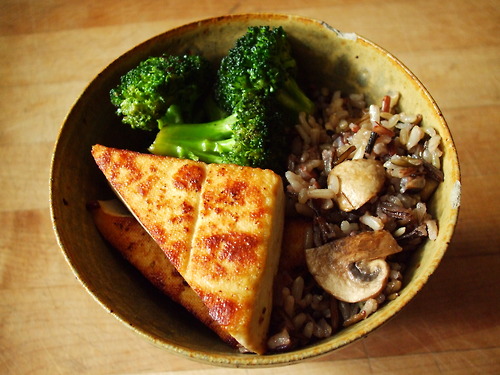 Being Canadian, it's hard not to beam at the thought that we are about to host the XXI (21st) Winter Olympic games in Whistler, British Columbia.
I have always loved watching the Olympics because I get a little rush watching humans surpass their own perceived limitations and achieve accomplishments that seemed impossible.
Athletes are well known for being quite respectful of their bodies. After all, their bodies are what rely on as their secret weapon when it comes to winning gold. In addition to a constant regimen of mental training, most professional athletes physically train 8-10 hours a day for up to 11 months each year! They just don't stop and it's their diet that allows them to have the energy and stamina to work out at these levels.
There's a lot that non-athletes can learn from the Olympics and there is a lot we can learn from their diet.
To celebrate this joyous occasion, I suggest we take a look at the eating habits that help athletes push their bodies to these limits. Obviously, the idea is not to eat as many calories as athletes, unless you are going to work out for 8 consecutive hours everyday, but the idea is to learn from their eating habits.
Eat Breakfast — Everyday!


Athletes won't roll out of bed and start exercising for two strenuous hours without having eaten a solid breakfast that contains a substantial amount of protein. If you don't have a ton of time in the morning, you're not alone. We're all busy. Here are 5 Quick Breakfast Ideas (one for each weekday).
Eat Several, Proportioned Meals


Athletes eat all day long to maintain their energy levels (you won't see them eat one huge meal in the hopes of having enough energy for the day).
Keep Snacks Nearby


Athletes are notorious for carrying sports bags filled with snacks that are at arm's length when they need to satisfy their hunger. They plan their snacks in advance to always have them on hand. Here are some simple snack ideas if you want to ad a little variety.
Eat Protein (and it doesn't have to be meat!)


Athletes eat protein with each meal! Even vegan athletes know they need vegetarian protein with each meal to keep their energy high and also to preserve their muscle mass. Need ideas on what vegetables have protein? Here you go.
Grab a Banana


Athletes know that fruits are an essential part of their diet. The banana is THE fruit that every athlete knows is essential to their diet.
Liquefy


Athletes don't spend their entire day pounding soda drinks. When it comes to refueling their bodies, athletes know that water is essential. If they drink sports drinks, athletes know they'll have trained enough to burn off the added calories.
Athletes not only train at levels that are incomprehensible to most of us, but they also eat very differently. I think most of us know that our bodies are essentially a result of what we put in them so consider altering just one component of your diet today. Maybe it's a banana instead of a bag of Chex Mix, etc.
What change do you think you can make?
| | | |
| --- | --- | --- |
| | Written on 2/12/2010 by Krizia. Krizia (aka MissK) is an international author of an acclaimed food guide. Krizia's approach to healthy eating is about keeping it simple, approachable and REAL! In June 2009, two months after launching Eat Smart Age Smart, Krizia was awarded with the nomination of 'Top 200 Health Blogger' in the Healthy Eating category by Well Sphere. | Photo Credit: friskytuna |
Like this Article? Subscribe to Our Feed!