Make A Profitable Impression: Know All About Designing Your Business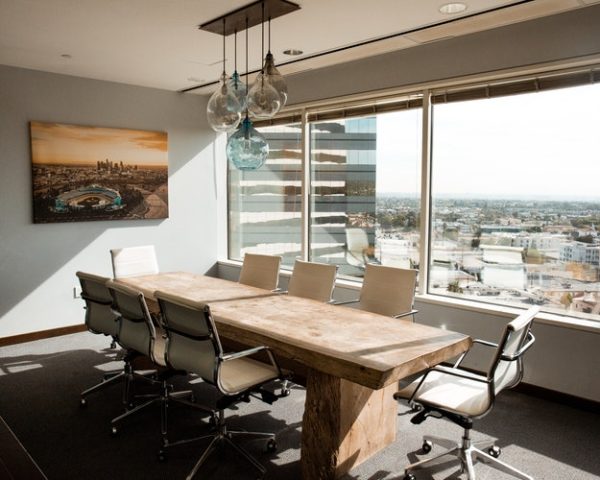 Looking to give your business a powerful, cost-effective advantage over the competition?
Your local professional interior designer can help.
Some people think professional interior design is a "luxury" only accessible to the rich and famous. People who can afford to live in elegant homes and decorate those homes with the very best high-end appointments.
But that's a relatively small segment of the interior design industry.
Savvy entrepreneurs recognize that a talented interior design pro is a valuable asset to their business' bottom line. They consider it as a key advantage they'd never want their business to do without.
That's because a good commercial interior designer knows how to design and decorate spaces to support the client company's primary objective — to make money.
Spaces that invite the right clientele into the business – and make those customers want to stay a while – often make for a significant commercial advantage over competitors.
From hotels and restaurants, banks and retail centers, theaters and lounges to spas and country clubs, smart businesses know the value of professional interior design.
Great Interior Design: Where Vision Meets Reality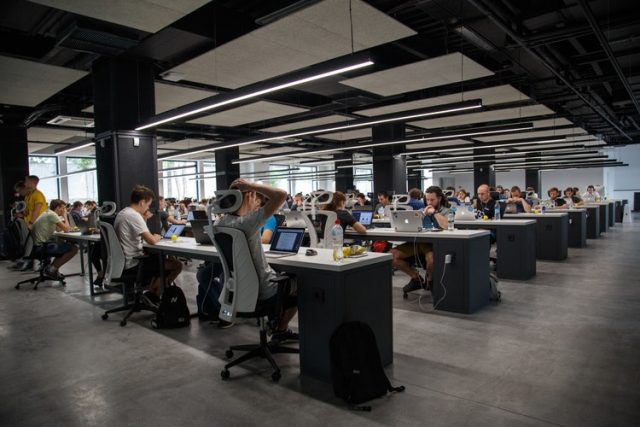 Entrepreneurs are, by definition, people of vision. They have a picture of the brand image they want to project for their business. And a good interior designer knows how to design a space that brings their client's picture into physical focus. They know how to make their dream of a prosperous enterprise closer to reality.
A young dentist, for instance, might want to project a professional image. He's probably looking to have a dental office that's inviting, soothing, and very much like most other dental offices. Such design will enable patients to find themselves in a surrounding that is comfortably familiar.
That sense of familiar comfort might go a long way in creating the right impression.
But another dentist – maybe a seasoned veteran who's already spent an entire career in the "comfortably familiar" type of office – might want patients to instantly recognize that this is a different kind of dental practice. And nothing can accomplish that projection better than unique interior design.
A professional interior designer knows how to highlight the right design elements to project the brand image the client envisions. With their designs, they know how to attract and delight the clientele the entrepreneur most desires.
From colors, textures, furnishings, and décor, your designer should be able to make sure your space projects exactly the feeling you want… and that your customers and staff will love.
Where Style Meets Functionality
A professional interior designer provides a client firm with more than just a stylish, brand-consistent space.
Your company's interior design pro has deep expertise in planning your firm's space to maximize efficiency and functionality.
Attention to "traffic patterns"
Your designer will think through all the ways you and your staff (and customers) will use your space. A designer's ability to plan the space can sometimes make or break the firm's success.
Is everything located conveniently? Are steps saved (along with time and money)? Are bottlenecks eliminated and areas properly set up to handle the volume of foot traffic they'll be expected to handle?
Hire a design pro and the answers to these questions will be "yes".
Safety first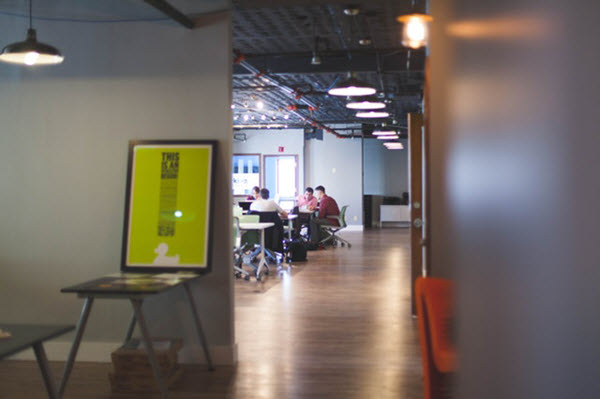 Every business is different but every business needs an interior workspace that's up to the specific codes and standards of its particular industry. Your interior designer knows how to plan the space to maximize safety and security without sacrificing aesthetics and style.
Built to work right and to last
Business owners expect their interior designer to be highly involved with every phase of construction or remodeling, working with contractors and materials to ensure a successful, beautiful, functional end result.
Conclusion
A great design can take your business to the next level and provide the sort of advantages to your company your competitors can only imagine. When you're ready to give your company a cost-effective edge in the marketplace, schedule a consultation with an interior design pro.
You might be surprised at how affordable — and powerful — this "luxury" could be for your firm.
See Also: 5 Office Design Hacks That Will Increase Employee's Productivity
Like this Article? Subscribe to Our Feed!