10 Effective Ways to Cut Down Phone Bills of Your Business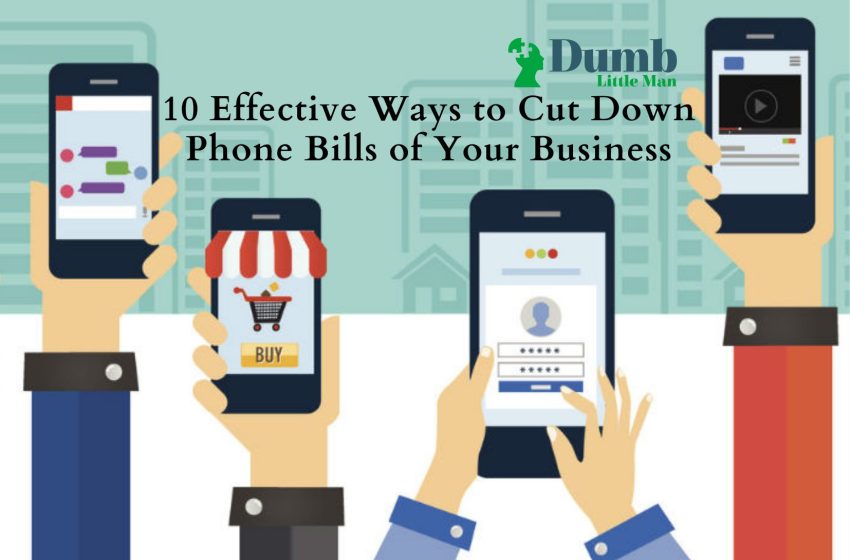 Saving money is a constant goal for businesses. Taking a look at your bill can provide an excellent starting point. You may overlook how much your company spends on the desk phone and cellular service. VoIP business phones are now more important than ever as the
Coronavirus pandemic forces businesses to rely on VoIP in order to remain competitive.
Typically, new clients first contact a company by phone, and phone calls are still the most popular choice for customer service. Since phone companies are well aware of this necessity, they feel comfortable tacking on various charges to your bill that can significantly increase it.
The charges for some services may be ambiguously referred to as "maintenance fees" while others are simply taxes. Many business phone providers are as creative as they can be when it comes to finding ways to nickel and dime their customers. The odds are that you are paying more than necessary if you have not already audited your company's bill.
What does a business phone bill include?
It's hard and boring to read your company's phone bill, just like filing taxes.
Having a cluttered phone bill is intended to achieve one thing: get you to pay without worrying about the details. Fees are tossed around purposefully, so you will pay them without question.
Let's start with the basics.
Your business phone bill should include these items:
Phone Usage
This covers calls made from all phones within your organization, including basic phone service, overages, long-distance calls, and roaming charges.
Calling Plan
A plan that specifies the amount of time you can talk on the phone each month or unlimited usage.
Services
There are additional services that will be itemized here as part of the calling plan. Phone companies bet that you won't call to remove the individual charges, so you should not be surprised if the charges are around $2-5 each. For example, call forwarding, call waiting, and three-way calling are usually charged separately.
Devices
Here, you will find information about equipment purchased or leased, such as VoIP phones, cell phones, or equipment retrofitting older POTS (Plain Old Telephone Service).
Late Fees
You may have incurred a late fee if your balance was not cleared within a grace period.
Discount
You may see a special discount here if you had one at the start of your service. After your introductory period ends, don't be surprised if the discounts disappear quietly.
10 Effective Ways to Cut Down Phone Bills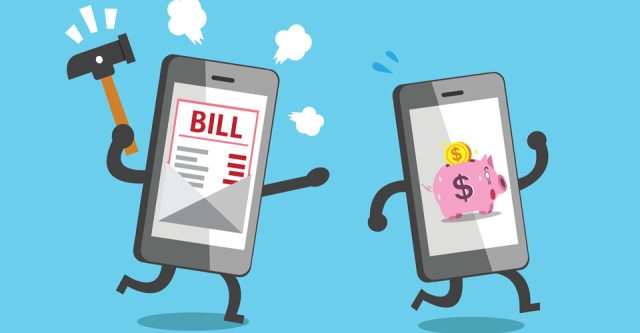 To reduce the aforementioned kind of telephony expenses, we have compiled some effective tricks. Ranging from better managing your bills to rethinking how you support older technological systems; it has got you all covered.
1. Examine your Invoices Closely Every Month
Knowing what you pay for regarding cellular and phone bills is the first step to managing them. Compare the current and previous months' charges under "Current Monthly Charges".
Keep track of line-by-line charges each month with a spreadsheet, and you will be able to spot mistakes before they become costly. Question anything out of the ordinary right away. Erroneous charges can go on for months or even years if you wait for them to correct themselves – impacting your bottom line.
You should keep your eye out for any billing changes like new line items or unidentified services. You should not see more than 1-2% variation in your monthly bill for local service unless you pay a large amount for long-distance tolls.
Variations in usage, fees, and surcharge percentages are the causes of these slight variations. You should check for extra charges from third-party billers, incorrectly billed surcharges, or taxes that seem excessive.
2. Auto-Renew Contracts
Technology is improving every second, so there is always a better way to do anything. If you have a business phone contract that is automatically renewed, you need to be on your toes. Leaving it to auto-renew will probably result in you paying more for an old service than you have to.
You get bit by auto-renewal when you're not aware, and your contract automatically renews when you're about to switch telecom service providers. Luckily, there's a simple solution.
The clause can either be removed from the contract before signing or if you have already signed, you should give notice before the contract automatically renews. Finding out whether the clause exists in your contract, and taking the necessary steps, are the keys to success. Business phone bills can be reduced significantly with this move, as well as receiving improved services.
3. Audit and Shop
Although this may seem like common sense, most businesses buy their phone services once and never think about them again. With rising costs and changing times, they are forced to pay a phone bill that is neither competitive nor representative of their needs.
Consider what at least two competitors can offer as an alternative to your current service package at least once a year. Things change over time, so something you absolutely needed at the beginning of the year may no longer be needed at the end.
In general, it's good to audit your expenses on a regular basis. Check your other expenses as well, not just your phone service.
4. Reverse Auctions
Reverse auctions for telecom services start with identifying what your company needs, whether that is wireless voice service for 1500 sales representatives or a global data network.
The price drops as competition heats up between the carriers bidding for your contract. When carriers make their bids, they also include contract details. A service level agreement (SLA), early termination fees, and pricing terms are included.
Businesses that participate in reverse auctions say they are more comfortable with them now than in previous years, even though they are not new.
5. Consolidate or Eliminate Services
There are many organizations that unknowingly spend money on services they do not need or use. Does your company have empty offices with unused phone extensions? Have you been paying for services you don't actually need, like conference calling, call distribution queues, virtual lines, and a virtual receptionist?
Does "hold" music matter to you? Find out if you can eliminate some of these services. Take the time to consider your current and future business requirements before eliminating any services. Calls that are dropped, held for too long, poorly routed, and lack adequate voice mail options, upset customers.
6. Unusual Long-Distance Charges
If someone in your company needs to make an international call, you should be aware of the reason. You shouldn't have many long-distance or international long distance if all your suppliers and customers are local.
It doesn't take much for charges to pile up, and you won't realize they have accumulated until it's too late. Long-distance calls to wireless phones can cost tens of cents per minute.
There is no responsibility on your provider for the calls, and the charges will not be reversed. Keep track of your bills and block calls made by employees to places they have no business calling.
7. Reduce Equipment
Does all that desk phone really serve any purpose? Isn't a cell phone capable of doing the same thing?
There is no need for an elaborate office phone system with multiple lines and handsets as smartphones and seamless call forwarding provide the same functionality.
Use a network of cell phones instead of that equipment to handle your business. It gives you an infinite number of possibilities for lines and allows you to work from anywhere with the least amount of infrastructure and equipment costs
8. Benchmark your costs
Benchmarking costs can be as challenging as tracking telecom expenses by the user. Analysts can identify potential problems faster if they know your average monthly cost per user. Wireless communication is only one of the variables considered when this figure is calculated. Pages and calling cards, as well as local and long-distance phone charges, Internet access, and data usage, are included.
Most telecom professionals segment costs per user by the type of worker or department they represent. The average telecom costs for employees in data processing may differ from those in sales, for example.
9. Revisit your Rates and Pan Periodically
Ensure you are obtaining the best rates. Getting a phone system and contracts in place allows an organization to move on and carry out its daily operations. It's easy to forget about your rate and service contracts as time goes by.
A rate quoted two years ago may have seemed good at the time, but it may not be as good now because of the many variables that change throughout telecom contracts. You may be able to save by negotiating lower rates, requesting better value, or requesting newer upgraded services from your provider.
10. Use Cloud Telephony Services
Businesses can also save on costs by using cloud telephony services. Cloud telephony uses VoIP, otherwise known as Voice over IP. As with FaceTime audio or WhatsApp, VoIP uses the internet to make and receive voice calls.
By switching to VoIP-based virtual cloud phone service, companies can save 60% on their phone bills. Considering the low rates, no setup fees, and unlimited nationwide calling, this is an easy choice. It's not possible for telephone companies to match VoIP's efficiency and lower costs.
Cloud-based communication platforms have many advantages over traditional telephone services in addition to merely being cheaper. These features can improve operational efficiency and help companies communicate internally and with their customers more effectively.
You can also get a custom toll-free number for your business and simply set up each employee's extension with cloud telephony solutions.
You can give each member of the team a phone number and voicemail box, as well as use your phone numbers to test specific products and promote them and, more importantly, track the return on investment.
Conclusion
Business overhead expenses like your office phone system are often seen as unavoidable expenses, and it's true. You can't ignore them because they are unavoidable, but you can consider ways to cut them.
Similar to other tech products and services, the price of telecom services continues to fall while the quantity of equipment and service increases.
You almost certainly are overpaying for your phone services if you've been sticking with the same provider for years without evaluating newer alternatives. Additionally, you're not taking advantage of new telecom features that can simplify your business.
Like this Article? Subscribe to Our Feed!