7 Smart Reasons Why Small Businesses Should Develop Their Own Mobile Apps
You won't believe how much a mobile app can change your small business.
Over the years, more and more people are getting hooked on mobile purchases. Did you know…69% of millennials purchase from their mobile phones and this projection is expected to increase up to 2020. In addition, 62% of smartphone users have made at least one mobile purchase in the last 6 months.
At this rate, it won't be a surprise if mobile apps become more than just an extra treat for consumers, but a necessity. No matter how big or small your business is, this is something you have to take advantage of.
If you've been considering how to boost traffic or sales, here are 7 of best reasons to convince you to create mobile apps for business this year.
Increases visibility
Compared with a browser bookmark, an app is constantly present on a user's smartphone. Because of this presence, your business is easily visible to your customers. With good content and a pleasurable user experience, the potential for users to be looking at your products and brand every day is high.
Another good reason why you should spend more effort in building your brand through a mobile app is because a lot of people spend more time browsing mobile apps than visiting websites on the internet. One good reason is that people tend to have less patience when they are reading texts online so an app that can make it easier for them to skim and scan products and services can help boost your sales.
Engages customers
People who are too busy with work and house chores prefer apps that can save them time and make tasks easier. People who dislike missing out on sales want to get updated on the latest discounts and special offers. For people who dislike getting caught up in traffic jams and rush hour, an app that can give them a frictionless shopping experience can spell good news.
By giving people exactly what they are looking for, they are likely to remain interested in your brand. However, for you to achieve that, you need to know exactly who your target audience are. Once you are able to recognize the values and needs of your consumers, you'll be able to give them a more valuable shopping experience.
Gives you an edge over competitors
Having your own mobile app can give you a leg up on your competitors. However, for you to maintain your lead, you have to develop an app that will differentiate you from the rest.
Start off with an application strategy. Know how your app will work for your business and how it can level up customer experience. Another factor you should consider is your app's seamless integration. If your customer will purchase an item from your company, you need to make sure that the product gets delivered on time and in good condition. The customer also has to be reassured about how safe their information will be once they make a purchase through your app.
Integrating your mobile app to function with social media can give you an opportunity to expand your audience and promote your brand better. It will also give you the chance to get honest feedback from real customers and interact with them.
Keep in mind that it's important to generate a good experience from the start as a bad mobile experience can be hard to undo. Once a customer has uninstalled your app, it is difficult to get a second shot.
Boosts sales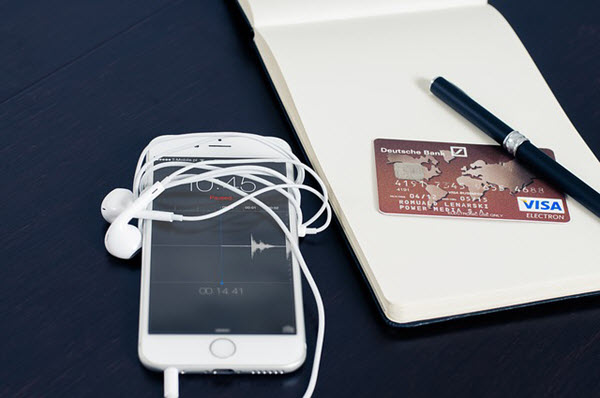 Most people today do their shopping online since it's easier and more convenient. Case in point, mobile commerce is now a third of all US ecommerce.
This is not too surprising given how a mobile app gives more accurate information on the things shoppers want to buy, allowing them to make comparisons first before making a purchase. According to recent statistics, 80% of shoppers use a mobile phone instead of a brick and mortar store to look up prices, research product reviews, or look up store locations.
By taking advantage of these needs, you'll be able to dramatically boost your sales.
If you partner your mobile app with a mobile website, you'll be able to reach 6.7% more customers, which translates to additional revenue. You can also get the service of a mobile app developer that can get your app in multiple languages so you can also attract international buyers.
Enhances customer service
Compared with the traditional way of addressing customer concerns, your business' mobile app can make it easier for your staff to resolve customer concerns. The faster the concerns are addressed, the happier and more satisfied your customers will be.
For one, the app can help you easily segment your customers' requests to the proper departments. This means that, once assigned, your customer support agent can easily retrieve all the information related to the customer's complaint, including the date of purchase, location and even the records of his other transactions. As a result, your agent can solve and close the ticket faster.
In addition, you can also set your app to automatically send acknowledgment messages and create ticket IDs. For customers, one of the most annoying things a business can do is to make them feel like their concerns are invaluable. Waiting for a response is another story.
Makes marketing easier
The constant presence of your app in your customers' smartphones conditions their minds to get used to your brand. They'll be able to recognize your brand from almost any place they go.
A mobile app also gives you a more unique and direct way of reaching out to your customers. Sending push notifications, for example, can easily grab their attention which can then increase your sales. You can also post the day's special deals as well as discounts to attract customers.
Apps generally have built-in data analytics and metrics which you can use to assess your existing marketing strategies as well as the recent buying trends. You can use these data in optimizing your marketing and internal operations.
See Also: 8 Top Marketing Tips for Small Businesses 
Encourages customer loyalty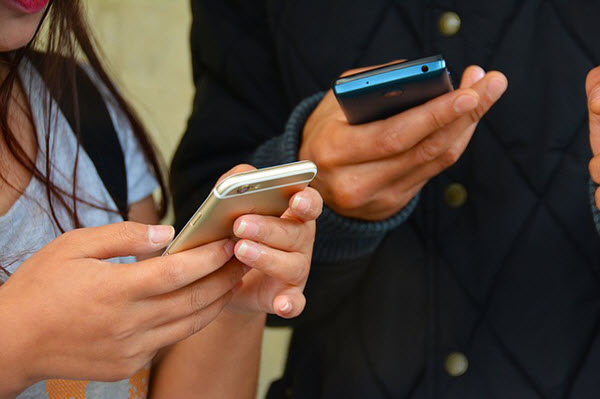 As your customers get used to seeing your brand, it becomes a lot easier for you to earn their trust. This trust will make them more comfortable to buy your products instead of the items sold by your competitors.
The experience your customers get from your app can also establish loyalty. If you can give them a top-of-the-line shopping experience, you won't have a hard time keeping them engaged and interested in your brand.
See Also: 4 Tricks To Turn Your Buyers Into Loyal Customers 
As we usher in the new year, it's clear that as business owners, we simply can't ignore our customers who are mobile users especially as they continue to use their smartphones with more eCommerce intent than ever before.