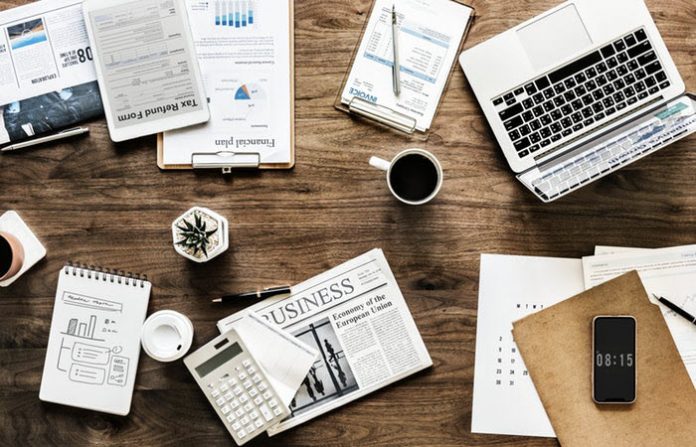 We've all been to meetings that could have been emails. You walk in and everyone is sitting around the table with their laptops in front of them and their phones in their hand. No one is really interacting in a way that could not be done from their desks. Why even have the meetings then? There are plenty of ways to collaborate if you aren't in the same physical space. The art of in-person collaboration is slowly being lost, and there's a chance that augmented reality tech can save it.
Collaboration Is Important For Any Business
Good ideas don't happen in a vacuum. The reason you work with other people is that everyone brings different skills to the table. It's the collaboration between different people with different skills sets that give us new and innovative ideas. Face to face collaboration is important because of the greater level of human to human connectedness that comes from spending time together. You have to get to know your team in order to work really well together. Otherwise, collaboration becomes somewhat mechanical and much less effective.
Collaboration tools are a great way to collaborate when you can't always work side by side, such as when team members have different schedules or they live in separate cities. This is the level of collaboration that is necessary to move projects forward and collaboration tools can help greatly with this – 83% of workers say that collaboration tech is crucial for a business to happen, while 81% say their business would be impacted without it.
Saving The Art Of Collaboration From Digital Ruin
Face to face networking is still important, so why wouldn't you think that face to face team building is just as important? Building a rapport with your team is crucial to things like being able to speak up when there is a problem or being able to verbalize a new idea that is a little quirky or out there.
Team building can take many forms and it doesn't only have to happen in the office. Office outings are a great way to help your team make more personal connections with one another. But even within the office, there are a few things you can do differently to encourage a strengthening of the work bonds between your team members.
Remember, there really aren't water coolers that people gather around anymore and no one is discussing the weekly sitcom that aired last night. The old ways are a thing of the past and the new workplace has to find a better way.
See Also: How Networking Can Make You More Productive
New Tools Can Help Spur Creativity Without Hindering Face To Face Interactions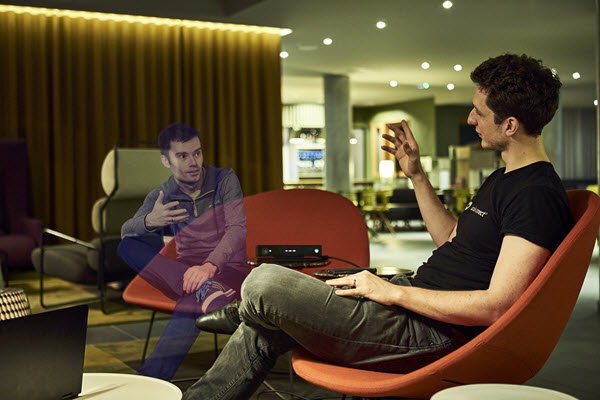 Imagine that the next time you walk into a meeting instead of seeing a table full of laptops and everyone with phones in their hands, you see people sitting around a table ready to work together. Instead of tech being at the center of the meeting, it is minimally invasive – it's there for the team to use but it's not taking up all of the team's attention. This is the power of augmented reality.
There is new augmented reality tech in development that allows whatever work projects your team is working on to be projected on the table. While everyone sits around the same table facing each other and talking to each other, they can also be sitting there working on the same project.
Team members can interact with the augmented reality projection to make changes or suggestions in real time instead of everyone retreating into their own virtual worlds. The point of collaboration is to draw on each other's strengths and face to face collaboration is a much better way to achieve this.
Augmented Reality Is Changing The Face Of Business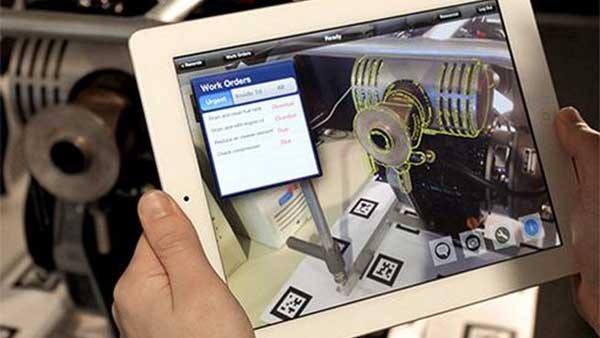 Virtual reality and augmented reality aren't just for gaming anymore. Businesses are using them for things like location-based informational services, interior design, and home building superimposition, and even QR codes that give people access to greater information about a company's products or services. The latest augmented reality breakthrough comes in the form of interactive projections that will revolutionize much more than just collaboration in the workplace. Learn more about how augmented reality tech will catapult workplace collaboration into the 21st century from this infographic!
See Also: How Augmented Reality Is Changing The Game
Like this Article? Subscribe to Our Feed!
Brian Wallace is the Founder and President of NowSourcing, an industry leading infographic design agency based in Louisville, KY and Cincinnati, OH which works with companies that range from startups to Fortune 500s. Brian also runs #LinkedInLocal events nationwide, and hosts the Next Action Podcast. Brian has been named a Google Small Business Advisor for 2016-present and joined the SXSW Advisory Board in 2019.