Online and Offline Businesses You Can Start With No Money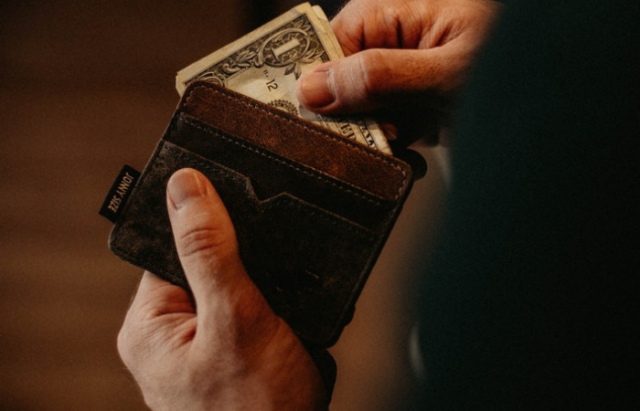 These days, it's easier than ever to start your own business. With the rise of the internet and online platforms for conducting business, there are plenty of opportunities to make money. There's a long list of businesses you can start with no money.
Traditional wisdom holds that you need to "spend money to make money". In reality, however, there are many ways to earn money without an initial investment.
Here are just a few potential businesses you can start with no money.
Driving for Lyft or Uber
One of the more popular ways to make extra money these days is driving for a rideshare service like Lyft or Uber. These companies don't require anything other than a car, a valid driver's license, and a background check to get started.
It does take some time to complete the onboarding process. However, once you're a part of their network, you can start earning money fast on your own time. There are some requirements in terms of how old your car can be. Working in certain cities or at specific times of the day will allow you to make more, but it's relatively easy to get started with these companies.
Pet Sitting
Do you have any friends with pets?
If so, you could easily start working as a pet sitter with little to no upfront costs. Even if you don't personally know anyone with pets, you can advertise your service on Craigslist or other freelance websites and start taking care of people's pets while they're away.
If you're the type of person who enjoys being around animals, pet sitting is definitely one of the best businesses you can start with no money.
Babysitting
Obviously, babysitting might require more screening than pet sitting. However, if you are good with kids or know people who will trust you to take care of their children, it can be a great way to make money.
Of course, people want to be careful with whom they hire to look after their children, so you may have to invest some time being interviewed by the parents. But other than time and the gas it takes to get around, there's not much you'll need to spend to get started as a babysitter.
Selling things on Etsy or at Flea Markets
If you have any items lying around that you no longer use or you feel willing to part with, selling things at flea markets or online marketplaces like Etsy can be a great option. Everything from the furniture you no longer need, clothes you don't wear anymore, video game consoles you never use or even your old appliances and electronics can be sold to people who have more use for them.
Craigslist and Facebook Marketplace are other options for selling your stuff online. If you have some things at home that you no longer need, consider putting them up for sale to start making some extra money.
Delivering Food
Similar to driving for Lyft or Uber, all you really need to start delivering food is a car and a valid driver's license. Uber Eats, Postmates, Grub Hub, and many other companies offer this service nowadays. It's a great option for people who want to set their own hours and make money without a significant cash investment up front.
Of course, you'll want to work during lunch and dinner rush hours to make the most money possible. However, delivering food represents a good business opportunity if you're willing to work during those times of the day.
Tutoring
If you happen to have a lot of knowledge about a particular topic, such as math or grammar, you can make a fair amount of money as a tutor. Unlike teaching at a school, there's no formal training that's legally required for you to tutor. As long as you can prove your expertise, you can find work.
People of all ages may require tutors. You can teach kids in school, college students or even adults attending night school. If you have good people skills and a fair degree of knowledge in a specific area, tutoring could be a good business opportunity for you.
Blogging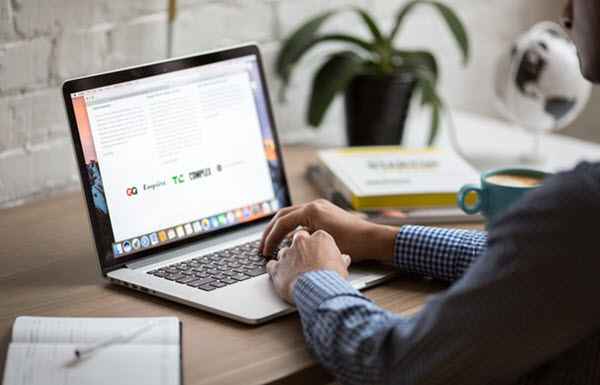 There are a few different ways you could potentially make money through blogging. One is to work using freelance sites to write blog articles for other people or companies.
Of course, to do this, you may need to have some experience to prove to a potential employer that you're worth hiring. But even if you have no experience, you can start your own blog and potentially make money by running ads on it.
Once you have a few blog posts up, try promoting your blog via social media or other outlets. If you can generate an audience, ad networks may pay you to run advertisements on your blog.
Cleaning
While you may need to invest in some cleaning supplies, getting started as a cleaner is relatively easy. You can advertise your services online and make money by cleaning people's homes or apartments. There's also the opportunity for you to find regular clients who pay you to clean their place every week or so.
The biggest investment you'll need to make to start a cleaning business is time since you won't be able to do this job from home.
House Sitting
If you have friends who are preparing to travel for a long period of time or if you know someone with a summer home that needs regular maintenance, you could take care of their home while they're away.
House sitting won't require you to make any expensive investments. One of the downsides, however, is that it can be tough to find this type of work regularly. But if you can rack up a few clients that need some house sitting done, it can potentially be a lucrative business that doesn't take much money to get started.
Dog Walking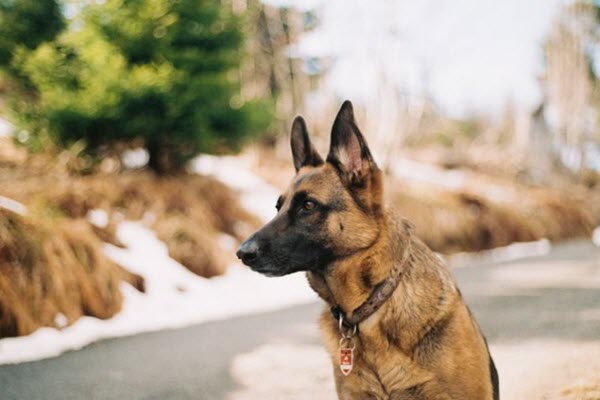 There are websites like Wag and others that allow you to sign up to become a dog walker and start earning money quickly and with no cost up front.
You may need to undergo a quick background check to ensure you can be trusted with other people's pets. After that, you can start making some cash quickly. One of the perks of being a dog walker is being able to spend time outside and getting some extra exercise.
If you enjoy being outdoors and you like dogs, this could be an ideal business for you.
Social Media
Like blogging, there are different ways you can use your social media skills to make money. You could manage social media accounts for a company or individual.
If you have some experience doing paid social media work in the past, this could be a great opportunity. If the only social media experience you have is running your own accounts, you can still find work, especially if you can show that you've generated a lot of engagement.
Another potential opportunity is to make money through your own social media accounts. Some companies might pay you to be a brand ambassador or make sponsored posts if you can prove that your content will be seen by a large enough audience.
As you can see, there are a lot of businesses you can start with no money. Whether you prefer to work online or offline, there are businesses that can put some extra cash in your pocket fast. You can choose to work for another company or start your own in one of these areas.
Whatever you decide to do, make sure to perform the job well and communicate with clients. It's a really good way to build your network and get more work in the future.
See Also: 3 Home Business Ideas to Help You Start Making Money from Home
Like this Article? Subscribe to Our Feed!
Luke is a writer and editor based out of Los Angeles. He specializes in finance, as well as health and wellness. In his free time, he enjoys watching Astros baseball.