4 Small Business Tips for Women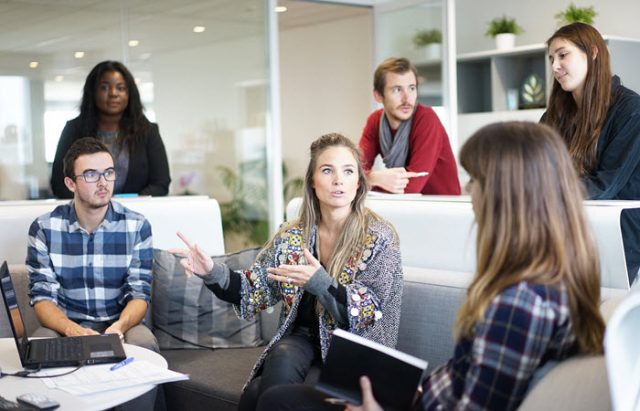 Every day, 849 small businesses across the world are launched by women and the number has gone up by 3% in the past year. In the last two decades, there was a whopping rise of 114% in the total number of women-owned small businesses. This clearly indicates that women are rocking the small business industry.
Although a large number of women entrepreneurs have already established themselves, there are others who are just getting started. Unfortunately, the process isn't that easy.
Women have to face many challenges in launching, establishing, and expanding their business.
If you are still in the planning stage, here are really helpful business tips for women.
Give Your Passion A Rational Twist
'Follow your passion' is the best advice anyone could give a small business owner. For women, that won't be a problem as females are more sensitive and passionate.
However, blindly following passion without analyzing the market and its demands can turn out to be a roadblock to your success.
With that, it is important that you give a rational twist to your passion. Examine it closely against various parameters, like market study, competition, current trends, resources required, and funds available.
You have to build a strong foundation for your small business empire. Using a rational approach while following your passion can help ensure that.
Line Up Multiple Sources of Funding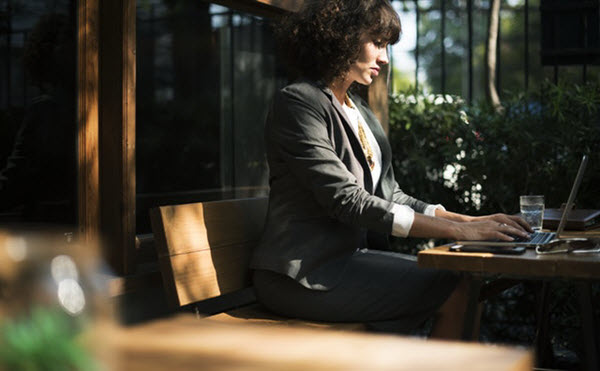 Sourcing funds is one of the most crucial challenges for every entrepreneur, be it a male or a female. However, various studies have proved that women entrepreneurs find it more challenging to arrange funds for their business endeavors.
A research stated that women-owned business receives only 7% of the venture capital investment money. Female loan approval rate, on the other hand, is 15% to 20% lower than males.
So, instead of solely relying on a single source for all your small business funds, line up multiple sources of funding. This will ensure a constant flow of finances throughout the growth of your business.
But there is a brighter side of the picture as well.
There are some funding schemes and minority grants offering funds, especially for women. Groups and grants like Elizabeth Street Capital, Eileen Fisher Women-Owned Business Grant Program, and InnovateHER Challenge can be a great source of funds for women-owned businesses.
Other economic development programs, like certification by Women's Business Enterprise National Council, can also help in arranging easy funds.
Invest in Compassion for Effective Team Management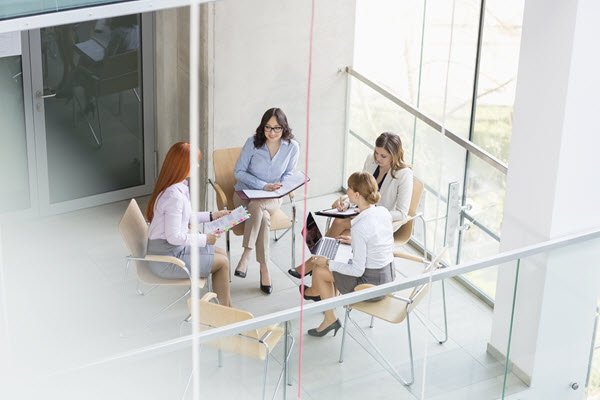 "The hardest thing for women has been the human capital side," says Maria Coyne, Executive Vice President of Business Banking at KeyBank and founder of Key4Women, a program dedicated to assisting women business owners.
She believes that women business owners can have more compassion towards her employees as compared to men, which can be used both for and against small business management.
Owning a small business, you should know how to balance emotional quotient and not let it rule over your instincts. Don't let compassion limit you from making lucrative staffing decisions. Instead, use it for positive investment and management in human capital.
Instead of full-time hiring, you can hire on a contract basis or work-from-home basis. Those two approaches cost way lesser and add well to the profit.
You can look for women who are searching for work from home opportunities and empower them. Bring together a team of professionals who share the same enthusiasm and offer a positive and flexible working environment for effective management, execution, and operation.
See Also: The Importance Of Emotional Intelligence For A Leader
Take Notice of Accounting and Tax Benefits
There are many perks of being a woman and one of them is getting tax benefits.
You can register your small business at Women-Owned Small Business and get it certified by the WBE or Woman's Business Enterprise. This will open new doors to various tax incentives and other waivers. Take a note of your accounting and taxes and do not miss out on the tax benefits offered in your state.
Conclusion
Start giving a rational twist to your passion and finding multiple sources of funding. Use your emotions and compassion for effective team management and do not forget to avail all the tax benefits. These things will help you become a successful small business owner.
Invest equal energy in raising and building a brand for your small business as you would invest in raising your family. Once you're able to do that, you'll find that nothing can stop you from becoming the next role model for women business owners.
See Also: 5 Women Entrepreneurs Who Failed Before Becoming Millionaires
Author Bio:
Ankit Gupta heads the content team at ExporteresIndia.com, India's leading B2B marketplace. His passion towards his profession and his loyalty towards his organization compel him to read and write about small business trends, tips, to-dos, and not-to-dos. You can follow Ankit on his Google+, LinkedIn, and Twitter handles to read other insightful blogs written by him.
Like this Article? Subscribe to Our Feed!