How to Build a Mobile Pizza Oven in 5 Easy to Follow Steps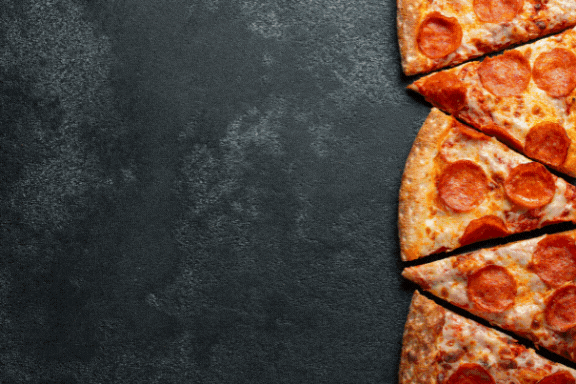 How many people in the world don't love pizza? I think there are only a few of them as the vast majority of people nowadays find pizza one of their staple food. If you're one with the majority who loves pizza, I'm sure may have had pizza ovens at home you are trying to upgrade by making it mobile, or are you planning to have a mobile pizza business?
Ever wonder how to build your own mobile pizza that you can use? Let us give you an idea of how to build a mobile pizza oven.
What is a Mobile Pizza Oven?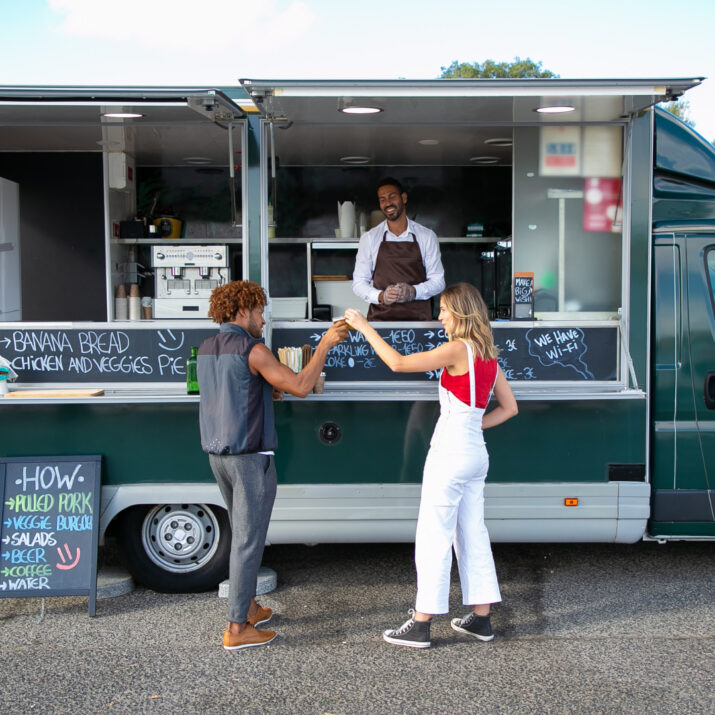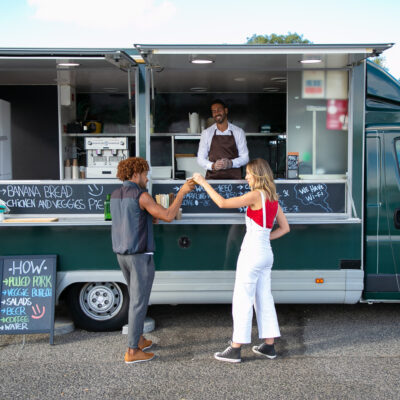 The mobile pizza oven is mainly used for business but can also be used for personal use. They just happen to have a different approach to building mobile pizza ovens for business purposes and for personal use.
This mobile pizza business provides you the liberty to travel and sell anywhere appropriate, by doing this, your income opportunity becomes limitless.
Mobile pizza ovens can be used at festivals, can be rented out by caterings and private events as well as corporate events.
There are bigger possibilities and opportunities in having a mobile pizza oven than you could imagine.
Steps in Building a Mobile Pizza Oven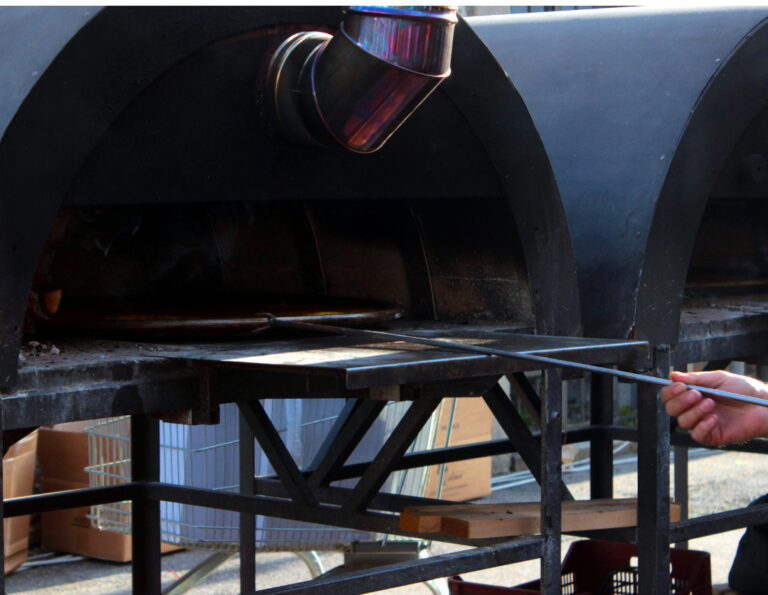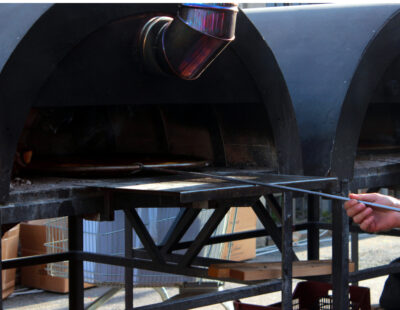 Step 1 – Budget
First things first, know your budget. Know how much you can allot for this project. Let me remind you that building a mobile pizza oven can involve a serious amount of money depending on the materials you choose to use.
Making a personal use pizza oven may cost you a little amount of money than the one for business use.
Defining your budget allows you to adjust the materials used to be able to fit in the budget or you can add additional features if you have extra room on your budget.
Ideas and creativity would be great but it is also important to stay within the range of your budget.
Step 2 – Conceptualization
Think about the concept of how you would like your mobile pizza oven to be. Below are the following factors you need to consider concreting your concept.
Pulled by a car, truck, or just a wheeled cart
How big is your oven?
Planning of building your own pizza oven or buying a pizza oven and just mount it in a cart. Will it be a wood-fired pizza oven or the one that uses gas as fuel?
How big do you want your pizza oven to be?
Pizza oven insulation plan, air ventilation plan, light and other electrical if needed as well as your roof planning.
Determine what added features you need like shelves or countertop tables for easy utilization
Not sure what oven to use? Check out the best pizza ovens HERE.
Step 3 – Framework
Framework for a Mobile Pizza Oven For Business Purposes
The framework will depend on how big your oven is and on the added features you plan to build with it that should fit the actual frame. Consider the weight of your oven, if you are building your brick oven, you have to take note of the actual weight and make sure the framework can handle the weight. Measure the oven before building your framework, give at least five inches allowance from both sides.
Plan carefully about the insulation, make sure that the framework can withstand the heat pizza oven may transmit while in use. There are lots of wrapping materials for insulation purposes, choose depending on your budget.
Air ventilation is another important factor you need to consider in making a mobile pizza oven. Almost all pizza oven requires a chimney, with that being said, you need to properly plan on not only about the chimney position but the positions of your oven in the framework.
Add-on features include built-in shelves for storage, countertop for pizza preparation, stand and wood logs storage-table top can be detachable for the purpose of portability.
Framework For Mobile Pizza Oven for Personal Use
The framework that you need for a personal use mobile pizza oven is simple, you can use a metal trolley for the stand that can handle the weight of the oven where you can place the pizza oven on top. Make sure you have a handle on the trolley and the measurement of the trolley can accommodate the width of your oven.
Step 4 – Base Mobility of your Mobile Wood Fired Ovens
Base Mobility For Business Use Mobile Pizza Oven
It is advisable to install 4 wheels to your cart, 4 equally installed wheels can carry heavy loads and has maximum maneuverability as opposed to having just two.
Base Mobility for Personal Use Mobile Pizza Oven
To attain capability for a mixture of high load and maneuverability, four casters are recommended to use, you can have rigid casters on one pair and a caster that swivels on the other pair.
Step 5 – Final Security Check
Your main purpose in having a mobile pizza oven is for you to be able to travel with it from place to place. It is not enough to have a gorgeous mobile pizza oven. What matters is the capacity of the project to actually travel. Here are the final things you need to secure before driving to your first destination.
Check the oven stability, its attachment to the framework, make sure it won't flip over while on the road. You must ensure stability so it can hold the pressure of staying in place while running.
Check the framework, the added features you add into it, and study the overall weight versus the intensity of the framework if it can hold everything up without breaking. Try heating up the oven and see if you'll encounter any difficulty with the structure while the pizza oven is on fire, cook several batches of pizza to test the structural integrity even if the pizza oven is burning for a long period of time.
Mobility a maneuver is crucial parts of this mobile pizza oven. Make sure maneuverability is working perfectly. Try and give it a couple of runs to make sure everything works fine. Look for any loose connections if there are any that can challenge the maneuverability of the trailer or cart.
What Kind Of Oven to Use?
Business Use
There are lots of Pizza ovens in the market nowadays that are pre-fabricated and are ready to install in your trailer or customized cart. The good thing about choosing to buy these kinds of ovens is that they are fully customizable when it comes to attaching them to your trailer or cart/framework.
It was engineered to be mobile so there is minimal maintenance to it on your part. Most of them come in big sizes so it would be wise if you would properly measure the diameter of the oven first before building your framework. Their cooking surface is often huge to accommodate the cooking of multiple pizzas at the same time.
These prefabricated pizza ovens are mostly made to endure harsh weather conditions outside so the business will still go whatever the weather is.
Related Article: Best Commercial Ovens for Start-ups.
Personal Use
There are numbers of the portable pizza oven in the market now that is very lightweight but with heavy-duty range capacity. There is a dome-shaped and boxed style portable pizza oven you can buy and attach to the trolley you customized to make it movable or mobile. These portable pizza ovens have the ability to cook your pizza within only 60 seconds.
Wood Fired Pizza Oven Ideas You Can Build on Your Own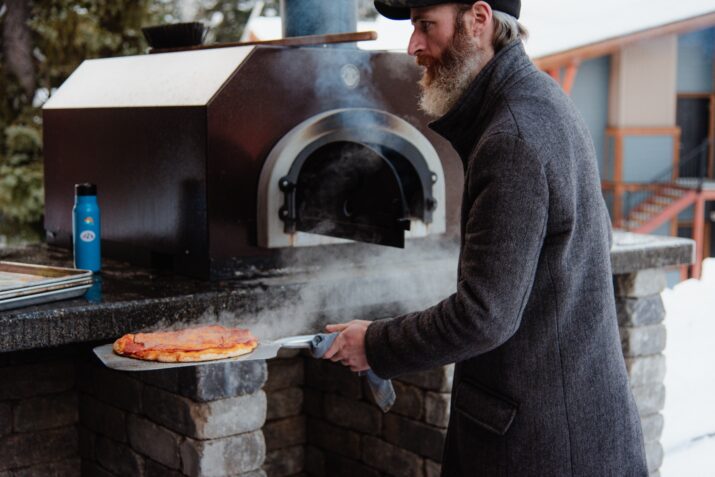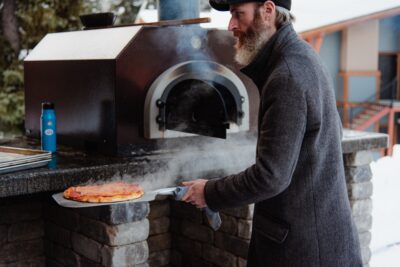 If you are serious about being hard-core about DIY-ing your wood fire mobile pizza oven to minimize your project cost, I'm sure you'd love these ideas of a DIY pizza oven.
Clay Pizza Oven – What you need here is basically just clay, wood, bricks, metal sheet for a chimney, a lot of time, and creativity. This includes a whole lot of mix and drying process that will take hours and hour of drying. So make sure you have free time when you choose to make this kind of pizza oven.
Brick Made Pizza Oven – DIY brick pizza oven only needs bricks, recycled bricks can do to reduce cost. Brick ovens are very good at heat retention so they can cook your pizza or bread faster.
Metal Drum Pizza Oven – One of the most commonly used types of the drum is an oil drum. Study how you can properly transform a metal drum into a pizza oven. Be careful about the insulation here because metal tends to melt at extremely high temperatures.
Dry Stack Pizza Oven – Here, you only need to stack bricks to form a rectangular chamber where burning wood logs and your pizza can fit.
Related Article: Best Portable Pizza Ovens
Different Types of Mobility You Can Use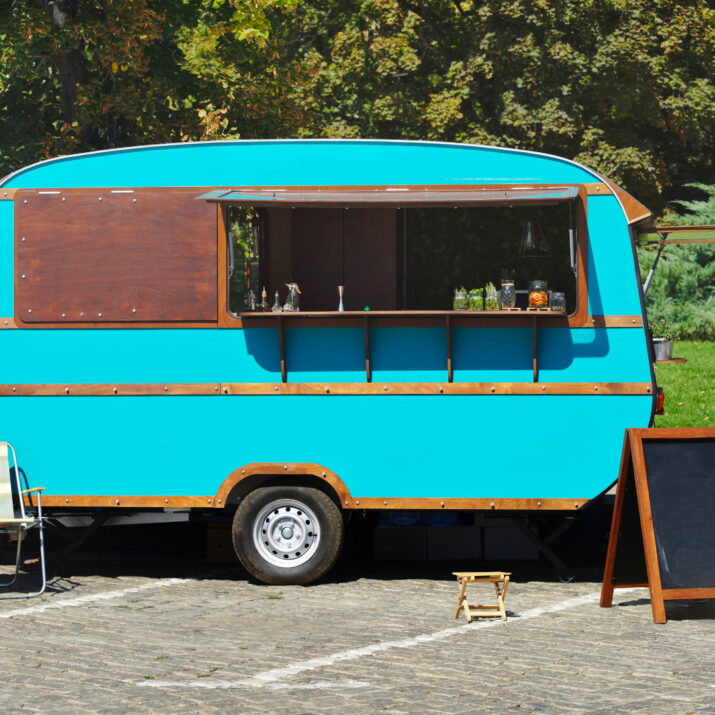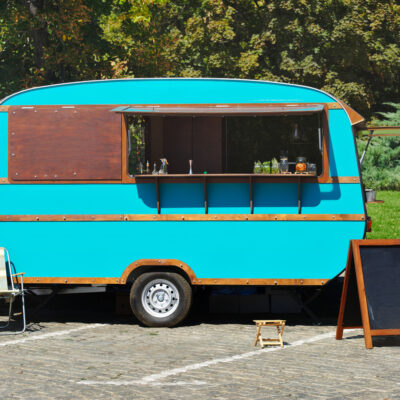 Food Trailer – This is a trailer that is attached to a vehicle such as Van, SUV, or Truck and being pulled by the vehicle carrying it. The trailer itself may contain the pizza oven and your other cooking materials inside. You can fully customize this trailer to maximize the space and make it usable for your preparation process. This is already good for long travels given that all the equipment inside is properly installed.
Food Truck – It is a truck or van that is fully converted to be a restaurant on the go. Having this is expensive but worth every penny. It has everything you need to operate a pizza business here, even your staff can fit inside the truck.
Cart – Cart is one of the most inexpensive ways, be it a traditional cart that is made out of wood and the traditional wheel or the more modern cart made out of customized metal sheet or stainless steel with modern wheels installed.
Trolley – This is often used for personal purposes, if you just need to transfer your oven from your garden to the backyard then this would be great.
Conclusion
Building your own mobile pizza oven may be overwhelming to start with but believe me, it's all worth it. If you plan to add convenience to your pizza-making experience and would love to skip the process of manually carrying your pizza ovens from one place to another then making it mobile is a great idea.
For business purposes, exploring the path of being mobile opens a lot of opportunities to improve your business income as well as your experience in the pizza-making industry. You just have to know what you need and what your target is because as long as you are within your goal, you'll find it great that you tried in the first place.
Not sure how to get started? You might want to get an idea on how to look for the best pizza oven to suit your needs.