5 Best Van Rentals in Singapore 2023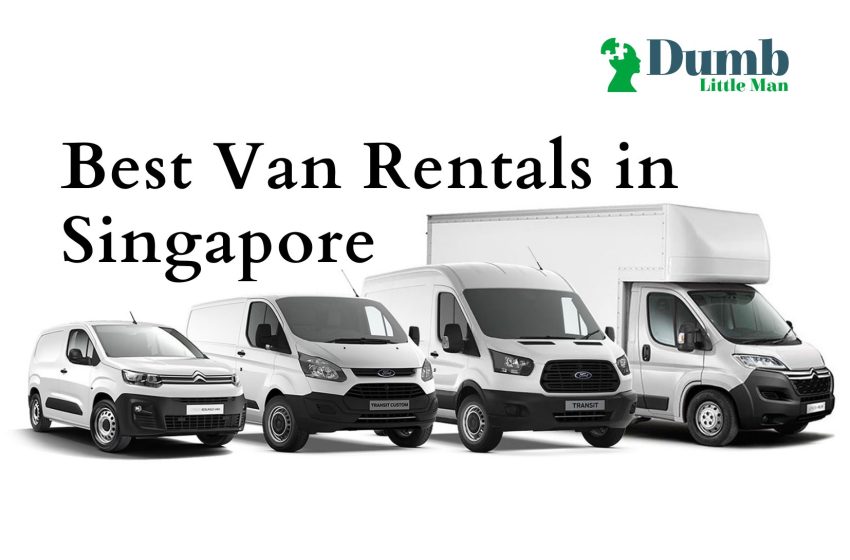 Looking to move to another place but don't have a suitable vehicle to transport all your belongings? Then, it would help if you considered booking a van rental service. A vehicle rental service is the best bet to help you transport your luggage and personal belongings over long distances.
Without any doubt, renting a van rental has many benefits. To start with, it's a great way to transport heavy items over long distances. Also, it will help you avoid choking or overloading your car with the excess load. As a result, you can freely drive your vehicle while the cargo van drives behind you.
Van rentals are also a great way for brands to send their goods out to customers. Online stores and physical shops can sell their products to clients in different parts of the country and hire a cargo van to purchase them. These van rentals will use their commercial vehicles to convey goods to various locations while keeping them in great physical condition.
If you're interested in hiring a vehicle rental to help with your load, it's important to note that there are hundreds of van rentals in Singapore. Each of them offers several van rental and leasing services with a wide range of vans. Don't rush into hiring a service provider with terrible customer service.
You need a van rental that offers great services, well-maintained vehicles, and well-trained staff. So, how do you locate the best van rentals in Singapore with remarkable customer service? I've got you covered.
I've prepared a list of the best van rentals with well-maintained commercial vehicles and service packaging. However, research each company further before settling for a final choice.
What are the Best Van Rentals in Singapore?
Are you looking for the best van rental service to help you with your load? You're at the right place.
Here's a list of the best vehicle rentals in Singapore;
5 Best Van rentals in Singapore 2023
Rentalorry
Think One Leasing
Dynamic Motoring Commercial
Rhino Rental
Skylink Vehicle Rental Pte Ltd
1. Rentalorry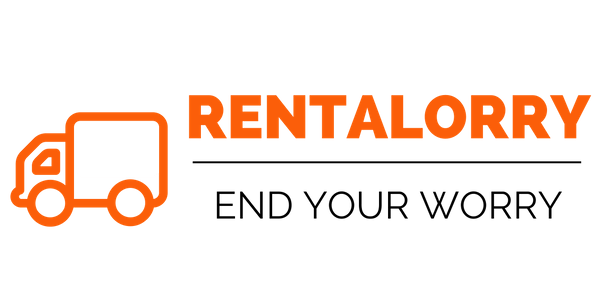 Basic Information
Website: https://www.rentalorrysingapore.com/
Email Address: [email protected]
Physical Address: 22 Woodlands Link #03-27B, Singapore 738734
Phone Number: +65 6589 8964
Overview
Rentalorry takes its place as one of the most reliable van rentals in Singapore because of its commitment to quality service delivery. Founded in 2013, this van rental has grown into a service provider with many commercial vehicles.
If you need reliable commercial vehicle rental services, Rentalorry is the place to be. Since their inception, they have served more than 1,000 clients and tailored their service to work with even more people.
They have flexible packages that suit your needs and preferences and can be purchased at affordable prices. When working with this service provider, you can be assured of getting only premium quality and well-maintained commercial vehicles.
There's a one-stop portal for customers to book transport needs. Rentalorry satisfies its customers by leveraging its partnerships with other transport and rental companies in Singapore.
What People Like About Them
This van rental has different vehicles at its disposal to match the transport needs of customers. Some lorries suit different types of events and purposes. You'll also find several cargo vans, passenger vans, ice cream vans, and so on. And if that was not enough, there are also various pickups and trucks to transport heavy-duty items.
2. Think One Leasing

Basic Information
Website: https://thinkone.com.sg/vehicle-leasing/
Email Address: [email protected]
Physical Address: 20, Ubi Road 4 #02-06, Think One Building, Singapore 408622
Phone Number: +65 6555 3300
Operating Hours: 9 am – 6 pm (Weekdays); 9 am – 1 pm (Saturday)
Overview
Think One Leasing is a member of the Think One Group and specializes in providing clients with commercial vehicle rental services. The Think One Group was founded in 1992 and has since grown to become one of the biggest importers and exporters of commercial vehicles in the country.
As a result of the number of high-quality vehicles at their disposal, they have designed a rental service to help residents satisfy their various transport needs in different parts of the country. For a long time, they have prioritized customer satisfaction and will go a long way to provide everything they want.
Their vehicle rental services will help you start your dream of owning a personal ride. Through their buying and selling services, Think One Leasing will provide residents with international used cars. If you need any vehicle on the go, they are the ideal car leasing service to book.
What People Like About Them
Think One Leasing offers 24/7 services to all its customers. Their extensive range of services includes buying, selling, and exporting vehicles. They also provide car leasing to all the parts of the Island.
Think One is a rental service provider that can also help you renew vehicle insurance, payment of road tax, and fixing of rates for parties of hire purchase.
3. Dynamic Motoring Commercial

Basic Information
Website: https://dmc.com.sg/
Email Address: [email protected]
Physical Address: 8 Kaki Bukit Avenue 4 #04-25 Singapore 415875
Phone Number: +65 8222 2008 
Operating Hours: 10 am – 6 pm (Weekdays); 10 am – 1 pm (Saturday)
Overview
Dynamic Motoring Commercial (DMC) has been providing Singaporeans with van rental services since 2016. This service provider started as a vehicle trading company and acquired a fleet of commercial vehicles for rental. Since their inception, they have expanded their fleet of cars to serve more people and businesses.
Unlike other companies that focus on the profit or gains they intend to make from customers, Dynamic Motoring Commercial is concerned with exceptional customer service. They are committed to being the standout rental and leasing service in the region.
Many of their customers testify about the high quality of vehicles available at this service provider. They rate Dynamic Motoring Commercial as a respected brand to do business with because they have flexible deposit, road tax, and commercial insurance in place.
What People Like About Them
When working with them, there will be a dedicated Operation team to handle your enquiries so that you will enjoy 24/7 service and peace of mind. Also, they will provide you with a replacement vehicle, tires, and off-site mobile battery services.
DMC are the early adopters of electric vans in their latest leasing lineup. They already have some Electric Vans on the roads of SG. DMC is committed to aligning its strategy with the government in promoting a cleaner environment and zero-emission in vehicles. One of the main reasons for companies or users to switch to electric vans is to help businesses to reduce their operating costs in the long run. 
Furthermore, all their services can be booked at affordable pricing that won't cause a dent in your finances. DMC offers competitive rates on every vehicle that separates them from the competition. Also, there are no hidden rates on all fees paid by the brand's customers.
They are renowned for their well-maintained vehicles. Every vehicle is properly checked and inspected before being sent to its customers. Their team of professionals will make your leasing experience simple and hassle-free.
4. Rhino Rental Singapore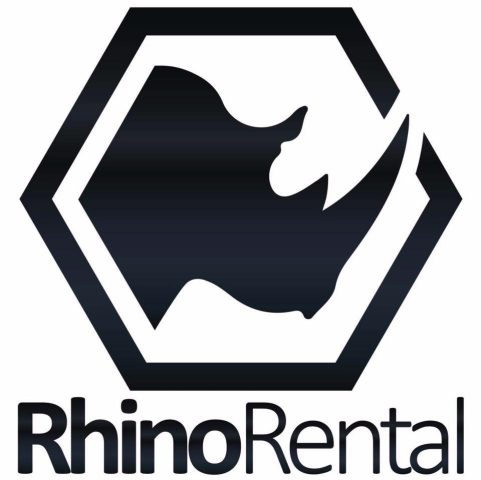 Basic Information
Website: https://www.rhinorental.sg/
Email Address: [email protected]
Physical Address: 5 Soon Lee Street, #01-59 Pioneer Point, Singapore 627607
Phone Number: +65 6254 8858
Operating Hours: 9 am – 6 pm (Weekdays); 9 am – 1 pm (Saturday)
Overview
Rhino Rental Singapore is one of the oldest van rental service providers in the country, with over 30 years of experience. For a long time, they have become renowned for impressive, low-cost rental services for residential and commercial clients. Their services are perfect for small and large businesses who want to hire a van rental service at an affordable price.
Rhino Rental is renowned for offering its clients a long list of vehicles in great working condition. Many business owners and individuals trust this brand to handle their logistics professionally. There have been no cases of disappointing service since the establishment of this van rental service.
This van rental has a long-term goal to be the main service provider for local businesses. As a result, they will look to offer swift and reliable services at an affordable rate. They have designed all their resources to provide comprehensive and unbeatable services to all customers.
What do People like About Them?
All their staff is trained on dealing with clients professionally. They are familiar with reliable and friendly customer service activities and use an advanced fleet management system to control their actions.
What's more? Rhino Rental has a specially designated workshop to handle repair and maintenance on all its vehicles. Their experts are also trained to offer roadside support to customers whenever necessary.
5. Skylink Vehicle Rental Pte Ltd

Basic Information
Website: https://www.skylinkauto.com.sg/
Email Address: [email protected]
Physical Address: 1 Toh Guan Road East #01-12 Toh Guan Centre S608609
Phone Number: +65 6266 5858
Operating Hours: 9 am – 7 pm (Everyday)
Overview
Skylink excels as one of the best van rentals in the region and is known for offering its services at affordable prices. Whether you need a cargo van, bus, or heavy truck, they have the perfect products to keep you moving. This van rental also sells commercial and private vehicles to individuals in the country – whether new or preowned.
If you are also looking for a service provider to help you relocate and move your luggage, Skylink Vehicle Rental Pte Ltd fits the bill perfectly.
What People Like About Them
Skylink works with the best automobile brands on the market to provide Singaporean residents with permanent and temporary car solutions. They offer better loan options and financial solutions than most of their competitors.
What are the Factors to Consider When Choosing A Van Rental Service?
Van rental and leasing have become more popular than they used to be. Today, many individuals and businesses will readily book a van rental service to help them handle their logistics and provide them with a temporary source of transport too.
However, there are various van rental services found in different parts of Singapore. Often, the available options and alternatives can be overwhelming, preventing you from settling on the best choice. So, how do you choose a suitable van rental service for yourself?
The following factors will help you identify an excellent van rental service in Singapore;
Determine the goal for the rental
Before you go ahead to start searching for a van rental in Singapore, you must determine why you plan to rent the vehicle. Are you interested in long-term services, such as logistics and delivery? Or are you in need of a short-term fix to keep you on the road?
Here, it would help determine how much you're ready to spend and the level of comfort that you're expecting from your vehicle. When you've selected your rental goals, you can go ahead to search for a service provider. Because you have decided what you want, it'll be easier to eliminate options that don't work well for you.
Reputation
The reputation of a van rental service should go a long way in determining whether you should do business with them or not. Check through online reviews about the available brands and find out what people say about them. These reviews will reveal the experience of other customers who have worked with them.
Don't rely only on positive reviews. Make sure to peruse through negative feedback. You may find something that will indicate what to expect from the van rental.
Flexibility
It's a great idea to look for a company that handles its services flexibly. While every company has laid-down principles and guides that determine the type of services they offer, a good brand can adjust its services to suit the needs and demands of clients.
What's most important is that they are committed to working with what customers are interested in at any point in time. Flexible companies are those with multiple means of payment. They may also have numerous drop-off points for their vehicles.
Determine the size of the load or luggage
If you are booking a van rental to help you relocate your personal belongings or to transport your products to final consumers, then you need to make sure that the van will be able to accommodate all your load. When there is enough space, you won't have to worry about compression or any form of damage to the items you are transporting.
Check to ensure that the vehicle in the company's basic package has enough space to move all your load at once. If not, make sure that there are larger alternatives at affordable pricing.
For those that wish to hire a vehicle as a means of transport, it's also essential that the car can contain the number of people in the group. Everyone has to have enough space to be transported comfortably – along with any additional luggage or items.
Customer care services
While your preferred van rental must offer quality services to its customers, their customer care will also play a huge role in the overall service delivery. Their customer care will be responsible for booking appointments, booking orders, and handling after-sales services.
Bearing this in mind, a van rental with great customer care service is a better alternative than one without it. Never compromise or settle for a van rental with terrible customer care. Regardless of the condition of the rental vehicles or their staff's professionalism, poor customer care will reduce the quality of service delivery and make the overall experience less enjoyable.
FAQs
What is the cost of booking van rental companies in Singapore?
The cost of booking a van rental depends on the type of package, type of vehicle, and the booking duration. You need to check through the pricing options of your preferred alternative to determine how much you'll pay for leasing their vehicle. However, a van rental will cost an average of $1200 – $2500 per month.
Conclusion
We've gotten to the end of this piece. That's all the information I have prepared on the best van rentals in Singapore. Car rentals have gained more importance than before. Now, they can provide people with suitable vehicles to sort their transport needs – especially when moving to a new region or country. These rentals may also serve as logistics firms to simplify product delivery.
However, you must book the best rental company around you. When you can do this, you will enjoy the best rental and leasing packages that money can buy.
Are you interested in the best and most reliable van rentals in Singapore? Are you interested in a company with an extensive range of reliable vehicles with well-trained staff? This piece has carefully reviewed all the top van rental options in Singapore. You can settle for any of the options mentioned above, or you can use the information above to identify better alternatives.
Like this Article? Subscribe to Our Feed!
At Dumb Little Man, we strive to provide quality content with accuracy for our readers. We bring you the most up-to-date news and our articles are fact-checked before publishing.