5 Best Maid Agency In Singapore 2023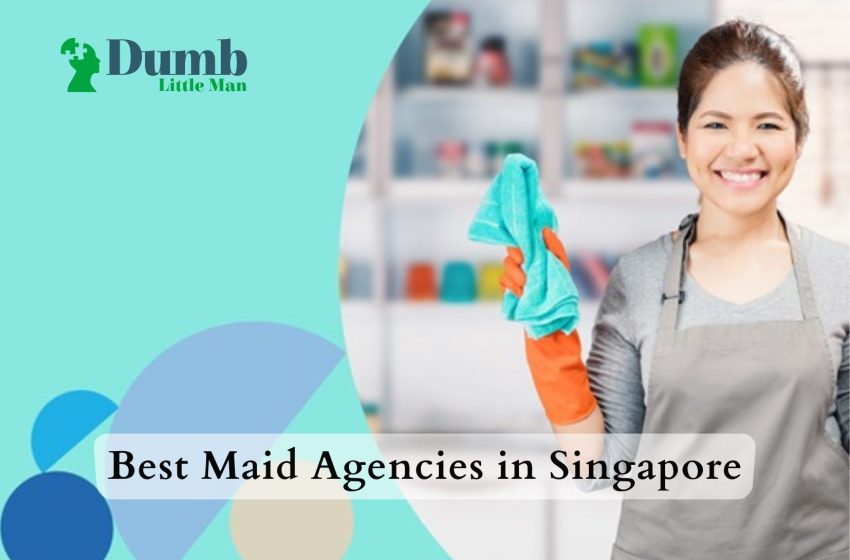 It can be difficult to juggle a daily job alongside other family duties and domestic obligations in Singapore. That's why many people opt to hire domestic helpers to help around the house. If you have a maid, you can go about the rest of your day without worrying about anything related to cleaning or taking care of your home. This domestic helper will ensure that your home stays safe and clean for you and the rest of your family.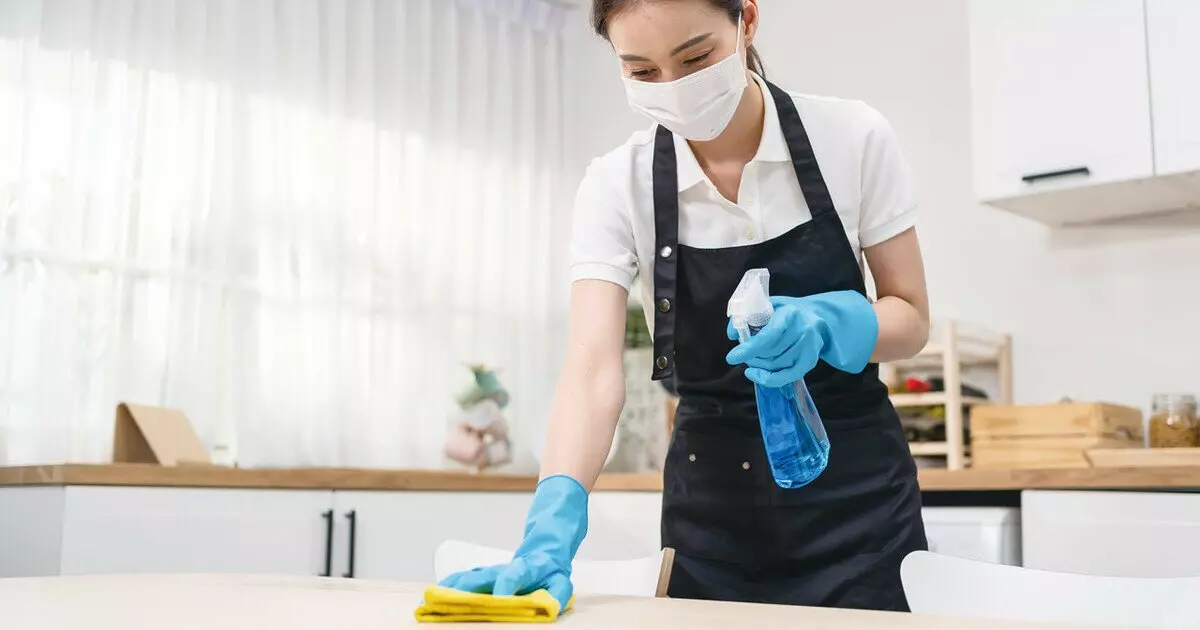 A maid may also come in handy when caring for kids and elderly people. However, hiring reliable maids can be a lot of work. The entire maid hiring process usually consists of multiple stages that may take a lot of time to complete. However, a Singapore maid agency can help you manage this hassle. The agency will be in charge of screening and hiring maids before being assigned to different homes.
A maid agency in Singapore will serve as an intermediary to help you hire a maid. However, there are hundreds of individual companies that offer these services littered across the region. So, how do you identify the best maid agency to deal with? I've got you covered. Keep reading to find out.
What Are The Best Maid Agencies In Singapore?
Without any doubt, there are hundreds of maid agencies in Singapore. Each of them offers something different, and it may be difficult to identify who has reliable services. Reliable maid agencies will ensure that you can hire domestic helpers conveniently. They'll also make sure that you only work with trustworthy and diligent personnel.
Are you struggling to decide on a suitable maid agency to deal with? I've compiled a list of the best maid agencies in Singapore. This review will take a look at what makes each maid agency stand out, including their licensing, years of experience, transfer rate, etc.
Here's a list of the best maid agencies in Singapore;
1 Assist Agency
Island Maids
Living Well Maid Agency
TSM Maid & Confinement Nanny Agency
JForce Employment Service
5 Best Maid Agency in Singapore 2023
1. 1 Assist Agency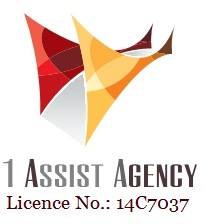 Basic Information
Website: https://1assist.com.sg/
Email Address: [email protected]
Phone Number: +65 8874 3107; +65 6463 0419; +65 6993 9225
Main office Address: 170 Upper Bukit Timah Road, #03-31/#03-48, Bukit Timah Shopping Center, Singapore 588179
Branch office Address: 865 Mountbatten Road #01-09 Katong Shopping Centre Singapore 437844
Operating hours: 11am – 7pm (Mon-Fri); 10:30am – 6:30pm (Sat – Sunday)
Overview
Are you interested in a maid agency with years of valuable experience and a track record of high quality services? Look no further than 1 Assist Agency.
Since its inception in 2014, this company has been on a mission to ensure that both Singaporean as well as Foreigners homeowners who require Domestic help to have access to the best maids and housekeepers.
1 Assist agency is a maid agency that specializes in recruiting foreign domestic workers and assigning them to homes in Singapore. Their activities are registered with all the right regulatory bodies and licensed by the Singapore Ministry of Manpower (MOM). All their domestic workers come from neighboring countries, such as Indonesia, Myanmar, and the Philippines.
They are concerned about the welfare of their customers. As a result, they carefully select foreign domestic helpers from different countries. Each maid undergoes a one-on-one interview with their in-house assessors.
They further determine the suitability of their maids by running them through the Practical Household Skills Test. Domestic helpers who pass this test will undergo quality training to hone their skills and develop interpersonal communication. This will boost their confidence and capacity when they work in Singaporean homes.
When their maids arrive in Singapore, they will be taken through additional rounds of training to familiarize them with the household working style in the country. They are committed to the satisfaction of all their clients. So, they will regularly follow up on the performance of their maids to decide what to change and work on. They also welcome feedback from their clients at any time.
What's more? This maid agency is attentive to the needs of their customers. They listen to what you want exactly and ensure that you get what you ask for. 1 Assist Agency is the most affordable maid agency you can book on the internet.
The quality of their service also speaks for itself. They deliver the finest maid services by training and developing the skills of their foreign domestic workers. They will also maintain a good working relationship and always welcome your feedback.
1 Assist Agency has a partnership with the Agency of Integrated Care (AIC) and they would be your first stop if you are exploring a helper for the same purpose. Their collaboration with AIC is an additional assurance that the maid they provided will not disappoint you with their services' quality.
2. Island Maids

Basic Information
Website: https://www.islandmaids.com.sg/
Email Address: [email protected]
Branches Contact:
Tiong Bahru Branch
Blk 36 Beo Crescent #01-33 Singapore S(160036)
Hotline: 6299 7703
Ang Mo Kio Central Branch
Blk 716 Ang Mo Kio Avenue 6 #01-4030 Singapore 560716
Hotline: 6553 7703
Bedok Central Branch
Blk 214 Bedok Street 1 #01-183 Singapore 460214
Hotline: 6448 7703
Jurong Branch
2 Jurong East Central 1 #B1-16 Jcube Singapore 609731
Hotline: 6835 7703
Yishun Branch
Blk 930 Yishun Central 1 #01-117 Singapore 760930
Hotline: 6757 7703
Jalan Besar Branch
429 Race Course Road Singapore 218675
Hotline: 6792 7703
Hougang Central Branch
Blk 804 Hougang Central #01-132 Singapore 530804
Hotline: 6758 7703
Overview
Without a doubt, Island Maids is one of the best employment agencies in Singapore. Having been established in 2011, this top maid agency has managed to stay constant in providing one of the best services for Singapore employers and domestic helpers alike. There are many reasons why this maid agency stands out from the rest and remains a top maid agency in Singapore.
To start with, they approach each issue in detail and make sure that all their customers are satisfied. This Singapore maid agency does not adopt a one-size-fits-all approach to all its customers. Instead, they maintain the quality of their service by making sure they determine the strengths and weaknesses of each migrant domestic worker. Then, they match them to the best of their knowledge, with families of Singaporean employers.
This maid agency has specially designed its 7 branch offices as 7 convenient touchpoints to serve employers and helpers all around Singapore – in Central North, East and West regions. This ensures that all clients' needs can be met efficiently and effectively.
Why are they highly-recommended by employers? They have worked with thousands of migrant domestic workers even through the years, and provide excellent after-sales service to thousands of employers and their families in Singapore, even through the Covid-19 pandemic.
At Island Maids, there's a commitment to providing quality service and they can be easily contacted should a problem arise. Island Maids conducts proper interviews on their helpers to check on the background, education history, experience and qualifications of each helper to decide what job-scope they are the best fit for. Complimentary training in Singapore is provided in their local training centre, just before the helper's deployment.
Whenever you're ready to hire a maid from them, all you have to do is call any of the branch offices. They are even open 7 days a week!
3. Living Well Maid Agency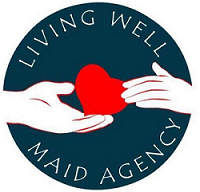 Basic Information
Website: https://www.livingwellmaid.com/
https://livingwell.netmaid.com.sg/all-maids
Facebook page: https://www.facebook.com/livingwellmaidagency
Email Address: [email protected]
Phone Number: +65 8951 9589
Overview
Living Well Maid Agency was established in 2017 by a husband and wife team who aspire to provide quality domestic helpers that meet the expectation of homeowners in the region. Since their inception, they have grown to become one of the top maid agencies in Singapore. Many interesting things about this maid agency allow them to make it to our list.
First, they have a high rating on the Ministry of Manpower website – 4.6 out of 5. There are also numerous positive testimonials and reviews online. Apparently, many people are pleased with the quality of their service. The number of homeowners they have helped to match with suitable helpers has also grown by about 300% since 2017. Their services are widely renowned in Singapore. ( MoM Agency rating link : https://service2.mom.gov.sg/eadirectory/ )
Living Well Maid Agency Pte Ltd aims to help homeowners cope with the pressure of a daily job and numerous chores by offering experienced and professionally trained domestic helpers. Their helpers have what it takes to help you live a happy and fulfilling life. This maid agency uses a proven selection system to choose and pair domestic helpers with suitable homeowners.
Having worked with more than 1,000 helpers, they have a vast knowledge of how to pick exactly what's right for you. On their website, they have set up a convenient, digitized system of choosing maids.
All you have to do is navigate to the platform. Select the preferred nationality and experience of the domestic helper. Also, specifying the type of helper that you want. After this, you will be presented with a list of suitable candidates. You can choose to interview the helpers that you have selected. Living Well Maid Agency Pte Ltd are constantly committed to expanding their network of helpers and connecting with more families.
4. TSM Maid and Nanny Confinement Agency

Basic Information
Website: https://tsmnanny.com/
Email Address: [email protected]
Phone Number: +65 63371793
Physical Address: 623 Aljunied Road #02-01A, Industrial Aljunied Complex, Singapore 389835
Overview
Without any doubt, TSM Nanny is one of the best maid agencies in Singapore. This company is a licensed maid agency that connects homeowners with foreign domestic workers. They have designed their system to provide high-quality services at affordable prices. All their maid agents and nannies are experienced, reliable, and professionally trained.
This professional maid agency is renowned for helping homeowners get foreign domestic helpers from Phillippines, Myanmar, and Indonesia. All their maid agents are treated under reasonable conditions. They've been trained on effective housekeeping strategies, including maintaining professionalism with the homeowner. You won't find their maids fiddling in your personal affairs. They simply commit to helping working-class Singaporeans take care of their household chores while focusing on their jobs.
This company is an experienced mediator between Singaporean homeowners and foreign domestic workers. They are experienced in the industry and familiar with the needs of both parties. As a result, they can help you reach a compromise quickly. Therefore, there's always a high chance of coming up with a good match.
Founded in 2017, they have developed a list of reliable transfer maids. Their major services include helping you find a confinement nanny or a foreign domestic worker. For optimal convenience of homeowners, this company also offers high-quality confinement herbal packages, lactation consultancy, and pre-natal and post-natal massage.
All their confinement nannies boast 5 – 7 years of experience. They also have a good attitude and can maintain good hygiene around you and your newborn baby after you have just put to bed.
Parents can have peace of mind because they are also certified by the Ministry of Manpower (MOM) and have legal work permits for their services. You're also free to book a flexible confinement nanny package between 14 – 28 days.
TSM Nanny's foreign domestic helpers do not also disappoint. They are specialists in child care and elderly care. This brand is also an active member of the elder carer foreign domestics worker (FDW) scheme. As a result, they have experts who are trained in eldercare. They also supply internal training for childcare helpers.
5. JForce Employment Service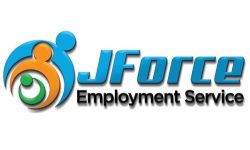 Basic Information
Website: https://www.jforce.com.sg/
Email Address: [email protected]
Phone Number: +65 8890 1622
Overview
Are you interested in a maid agency with a lot of experience in assigning diligent and professional maids to homeowners? Do you seek a universal employment agency that also cares about you and your family's welfare to a great extent? If yes, then look no further than the JForce Employment Service.
Like their name implies, they are a service provider committed to helping domestic workers gain employment in Singaporean homes. By taking advantage of their service homeowners, can rest assured that the domestic worker they are hiring will not cause any form of damage to them, their family members or properties. They also have become quite renowned among homeowners for their effectiveness in hiring foreign domestic workers.
Established in 2014, this brand has been in the industry for about 8 years. They have gained valuable experience from working with hundreds of homeowners and domestic helpers. Since their inception, all their services have been stellar and properly refined. Also, they have created a simplified and comprehensive hiring process to ensure that any domestic worker that comes from them has been properly vetted and scrutinized to identify all their essential details and background information. Their stellar service has also earned them a fair level of recognition – Top 25 Prestige Award Logo 2015 and Singapore Enterprise Award 2016
The JForce Employment Service was set up to deal with the complaints of homeowners who had just hired a dissatisfactory helper. There have also been cases where helpers complained of being unsuited to their services. They identified the cause of the problem to be poor matching between homeowners and foreign domestic workers. When maids and clients are poorly matched, it doesn't take long for both parties to find out that they are unsuitable for one another. At the end of the day, this would lead to an unpleasurable experience for the client.
At JForce, your need is their priority and they'll commit all their resources to ensure that you're satisfied. Our matching process doesn't just assign any worker to any family. Instead, the demands of the family or homeowner will be closely reviewed. Then, an ideal domestic worker will be matched with them based on the nature of the job and the character of the helper. What more could you possibly ask for?
But what really makes this agency stand out? Unlike many maid agencies out there that are only concerned about taking your money and pairing you with anyone, they listen to customers before proposing a suitable profile for them. They will gauge the character and capacity of the domestic worker based on their previous experiences with other families. When you decide to work with them, you have little or nothing to worry about. They will handle all the important aspects of the hiring process for you. All you'll have to do will be to settle on a particular option.

How To Choose The Right Maid Agency?
On the news, you've probably heard different terrible stories about maids stealing money, gadgets, jewelry, and other valuable items from their employers. In some instances, these domestic workers may even hurt the kids of children of their employers. Reports of terrible incidents resulting from letting domestic workers into a home are also quite terrifying. No one wants to live with a stranger that could harm them or their kids.
These bad reports make it difficult for many people to agree with the idea of hiring a helper to come into their living space. But many homeowners need the services of a maid to maintain their living space while they stay at work. That's why they usually opt to work with a home keeper maid agency to find a suitable maid for themselves.
You should note that the quality of domestic helpers that most homeowners end up with depends largely on the maid agency they opted for. Reliable maid agencies will offer you domestic helpers that are knowledgeable about housekeeping, child care, or elderly care. However, it can be difficult to identify the best options from the numerous alternatives lying around. So, how do you identify the reliable maid agencies in Singapore?
The following tips will help you decide on a suitable maid agency in Singapore;
1. Check their Permit and Licenses
It's good to hire maid agencies with all the necessary permits and licenses. When a maid agency is licensed, you can rest assured that the right authorities regulate all their activities. This means they went through all the required processes in setting up their agency. Therefore, they will stick to acceptable rules on the hiring, training, and deploying of maids. It's also a clear indication that they care about the quality of what they offer you.
The best maid agencies in Singapore are licensed by the Ministry of Manpower (MOM). You can check through the MOM directory to confirm whether the activities of a particular brand are fully regulated.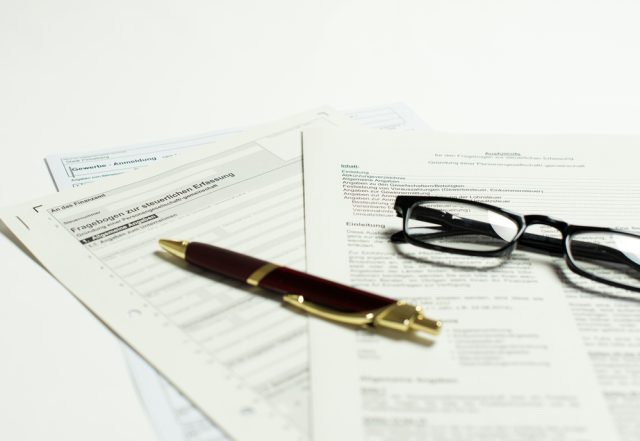 2. Check their Online Presence
We are currently living in a digital world. Therefore, it makes a lot of sense for a trustworthy maid agency to have an active website. Simply ask yourself – why wouldn't they?
You can infer many things from the appearance of an agency's website. How a maid agency treats its website can clearly indicate the nature of its service or how they handle its customers. However, you may also need to go through the website of a maid agency to determine their credibility. A professional website is a sign that they are concerned about the quality of service they offer and would do their best to treat you properly.
In most cases, you'll find all the essential information about the maid agency and their domestic helpers on their website. On the homepage, you may find out details about their physical address, contact info, operating hours, etc. A deeper search would also reveal other interesting facts about them, such as the fees they charge and their payment terms. You may even find some testimonials and reviews from past users of their service.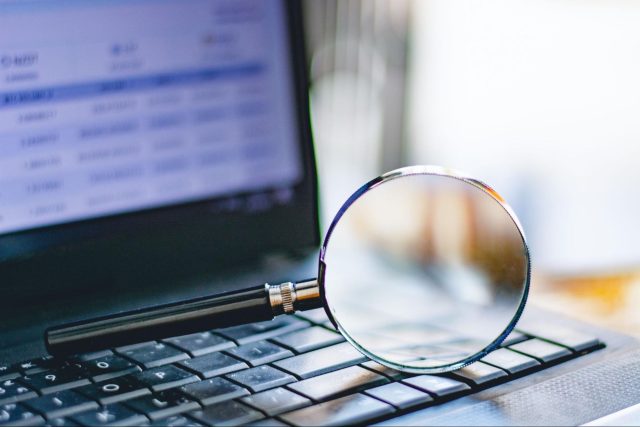 Another way to identify an agency that offers professional services is by checking their social media page. What identity do they represent online? Do they use their social media page frequently? Maid agencies now understand the importance of an active social media presence. They understand that their customers could be on Facebook, Instagram, or Twitter. As a result, many maid agencies will do their best to connect with them on these platforms actively. Also, they use social media to keep their customers – including you – updated about their services.
3. Check the Variety of Domestic Workers They Offer
Yes, you need a maid. But the truth remains that our housekeeping needs vary from one another. You may need a domestic helper to take care of your home or simply attend to your kids. While many maid agencies in Singapore promise that their domestic helpers can serve different purposes, it's a better idea to pick a service that houses a variety of maids and offers you the freedom to pick from any of the options.
When you see a maid with access to various workers, it means that they have put a lot of effort into their hiring process and determining which of their employees are best for their clients. A good maid agency should have workers capable of tutoring, senior caregiving, pet sitting, and babysitting services. However, you need to note that these multipurpose agencies may charge a slightly higher fee than most maid agencies.
Some leading maid agencies may also list the names of their maids and housekeepers on their websites. You may also find personal information, including the qualifications and certifications of the housekeeper. This shows that the agency has gone through extensive efforts to search and research the background of each of its workers. Therefore, you can rest assured about the credibility of whoever they offer you.
How To Choose The Right Maid?
As soon as you have settled on a suitable maid agency in Singapore. The next thing to do is choose a maid who will come to your home and help out with your housekeeping. Your main goal should be identifying a made that can handle the nature of the work in your home. He/She also has to fall within your budget limits. Even when choosing a maid through a reliable agency, you still need to pay attention to the specific agent sent to your home.
After getting in contact with a reliable maid agency and informing them of your needs, it's expected that they will provide you with a shortlist of suitable options. This list will be based on the requirements that you have filled out. For instance, you may want a maid that can clean your house, knows how to cook, and will look after your kids before you get back from work. It's important that your shortlist has at least 3 names on it.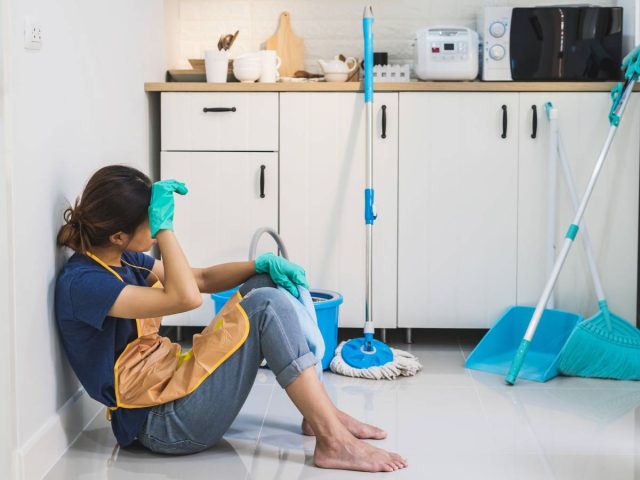 Photo: asiaoneFurthermore, the agency is expected to offer you different means to interview any maid that you pick. Interview channels may include; Skype, Phone, Home, and Office interviews. The maid agency is also expected to send you a copy of the resume and personal information of your final choice. This personal information will be useful during the interview and final selection process. Make sure you prepare a list of questions to ask any candidate that you decide to settle for. Don't leave the interview to someone else – either do it yourself or be present.
The following questions will help you find out essential details about your maid;
When did you start working as a maid/nanny/yaya/cook?
Do you have any other skillsets asides being a maid?
What sets you apart from other maids/yayas/cooks?
Are you flexible enough to adjust your availability and schedule to suit mine?
How do you identify a good employer/boss?
What was the nature of the relationship between you and your previous employers?
What ended the working relationship between you and your previous employer?
How much did you earn with your previous employer?
What are your current rates?
Do you have any kids, parents, or family?
What do you enjoy most about your job? And what do you hate most about it?
Have you worked in a similar environment or space as this one?
Have you worked in this location before?
Would anyone like to visit you?
Can you strictly follow recipes?
Do you take any medications for any underlying illnesses?
What time do you wake up daily?
Do you have any hobbies?
These questions are designed to reveal more crucial details about the maid agent. It will also help you determine how compatible they are with working with you. These questions should focus on details not indicated in the resume. Also, make sure to be as diverse as possible with your questions. You'd want to find out everything possible before letting a stranger free access to your home.
These questions will help you gauge their disposition, attitude, experience, and personal preferences. Take note of how they answer your questions. If they frown, get offended or dodge certain answers, it could be a sign of a problem. If you notice anything, don't hesitate to ask a few more questions to get more details.
If there are any underlying issues in handling their work, you're most likely to find out. Make sure the interview is carried out yourself or by one of the decision-makers in your home. The interviewer is expected to continue the process until they are 100% satisfied with who they are employing. Never let a maid agency force or cajole you into employing any particular person.
Conclusion
And that's all on the best maid agencies in Singapore. If you have a busy schedule, you can't shy away from getting a maid to handle your housekeeping and other essential chores. When searching for a maid to employ in your home, it's important that you consult the best maid agencies around you. They will give you a list of suitable and pre-screened options.
Are you struggling to find a suitable maid agency in Singapore? We've listed some of the best maid agencies in Singapore in the article above. You can choose from any of them or use the above-mentioned information to settle on a final choice.
FAQs
Where can I find a good maid agency in Singapore?
There are numerous good maid agencies in Singapore. All that's left is to pick a suitable choice. You would need to go through their licenses, online reviews, website, and list of domestic helpers to settle on a final choice.
How much does a maid agent charge in Singapore?
There is no fixed fee for hiring a maid agent in Singapore. Depending on the agency you choose to work with, expect to spend between $800 and $2,000 on the entire process – including work permit papers.
Which country maid is better?
Maid agencies in Singapore may choose their employees from various countries, including Indonesia, Philippines, and Myanmar. Maids from these countries are a great choice. However, you'll find that most agencies and homeowners favor those from Indonesia.
Like this Article? Subscribe to Our Feed!
At Dumb Little Man, we strive to provide quality content with accuracy for our readers. We bring you the most up-to-date news and our articles are fact-checked before publishing.