7 Benefits Of Using Google Ads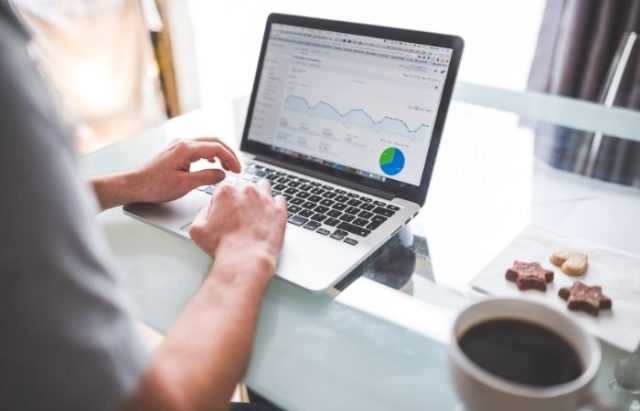 Is Google Ads right for your business? Is it worth the investment? These are the questions you have to ask yourself before you approach any new strategy, particularly paid online advertising. You only have so much money to dedicate to marketing, which means you need to make strategic, smart moves about how you utilize that budget.
In order to evaluate the impact that Google Ads will have on your business and marketing strategy, it's important to discuss the benefits of using this PPC advertising platform. Then, you can make an informed decision about whether the investment of Google Ads makes sense for your company and budget.
Benefit #1: Increase Your Website Traffic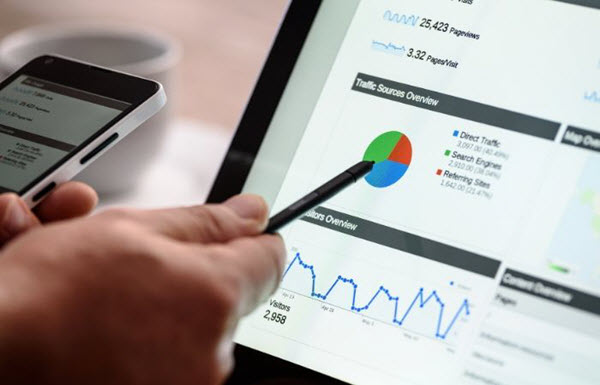 In the Digital Age, website traffic is a top priority. An increasing number of companies conduct some or even all of their business online. Thus, mustering up traffic to your company website means increasing the number of potential business opportunities. More opportunities can lead to more sales and revenue!
The majority of your digital marketing strategies share the same end goal: to drive more traffic to your website. It's why you link your website to almost every social media post you publish and why you've worked tirelessly to improve your organic search rankings. Visibility leads to website traffic.
Google Ads introduces another channel that can help produce this ultra valuable traffic to your website.
Benefit #2: Generate More Qualified Leads
Investing in Google Ads doesn't just ramp up your website traffic. It creates more qualified leads. In this respect, the traffic created through Google Ads is often better than many of your other sources. That's because ad traffic generally consists of more qualified leads.
It all has to do with customer intent and behaviors. Every message created by Google Ads has an "Ad" logo next to it, so users can clearly distinguish paid versus organic results. When a user makes the choice to click on an advertisement over an organic result, it's an indication that they are incredibly interested in converting —and quickly.
For search ads, you can also target keywords that suggest a user that is ready to convert. This saves you time and resources waiting for leads to mature and work through your marketing funnel.
Benefit #3: Get Faster Results
The digital landscape changes so rapidly, yet many of the top marketing strategies take months to develop and mature enough to produce tangible results. Think about how long it takes to grow a following on your blog or social media accounts. Similarly, reaching the top of a search results page can also take months and months.
Google Ads users begin seeing results as soon as they launch their first PPC campaign. This also means that you can reach the top of those search results pages in a fraction of the time that organic strategies require.
Consumer behaviors can change in an instant. The immediate results of Google Ads is the right solution for meeting these frequent and important changes.
Benefit #4: Build A Buzz
Most marketers utilize Google Ads because of its ability to drive website traffic and produce conversions. Google Ads is also a potent platform when it comes to growing brand awareness and building buzz. Publishing display ads can put your brand and marketing materials in front of users across the Internet.
Brand awareness is vital for new companies in a competitive space and when launching a new product. If you need to get the word out to a lot of people in your target audience, Google Ads is also a great option.
This means that Google Ads is not only superb at closing ready-to-convert leads, but also stimulating a steady stream of new prospects. When you empower both ends of the marketing funnel, the results can be huge for your business!
Benefit #5: Drive Local, In-Store Traffic
Another common misconception regarding Google Ads is that it only benefits online businesses. After all, what good does website traffic do for a local business? However, many small businesses produce huge results through Google Ads by focusing on using PPC ads to generate in-store traffic.
Local PPC involves targeting location-specific searches and using geo-targeting to only showcase ads to audiences in a specific region. These ads are crafted to drive foot traffic to a store, office or restaurant, instead of website traffic.
With more users using their mobile devices to access the Internet and find local businesses, Google Ads is a great channel for companies that want to position themselves in front of these individuals.
Benefit #6: Experience Affordable And Scalable Costs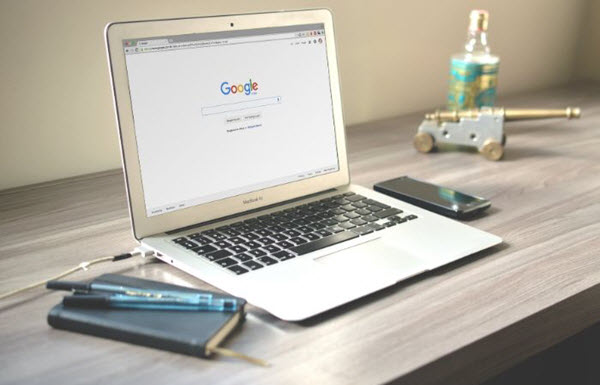 Most digital marketing strategies are free on paper. For example, there is no cost for a business to create a Twitter or Facebook account and begin using it to market materials and connect with customers, just like there is no inherent expense when creating a blog post or building organic search rankings through SEO practices. These strategies just take time and effort.
Easily the biggest fear for new Google Ads users is the costs. Why pay for these ad messages when other facets of digital marketing are free? Marketers also worry that the costs can get out of hand if they aren't careful.
In reality, the costs for Google Ads are low and completely within the marketer's control. You can set a daily and monthly budget to ensure that you don't suddenly have a huge marketing bill to pay. And, those costs can be scaled at any time. If you want to spend more or less, you just change your budget and Google makes the necessary changes to your account.
Benefit #7: Measurable ROI
There is actually an advantage to the direct costs of Google Ads that many marketers overlook. When you know exactly how much you're spending on a given strategy, it's extremely easy to measure that channel's ROI. Google Ads even shows you your return on ad spend to make it incredibly easy to judge how successfully your budget was utilized.
For strategies that are free on paper, calculating ROI can be much harder. There is, of course, some type of investment involved to produce these strategies, even if it isn't monetary. Writing a blog post or crafting a witty social media post takes time that could be spent elsewhere. Then, you have to track what sort of results these tactics produce. It's messy.
The Google Ads dashboard is rich with metrics and data that share every detail about the performance of your ad messages and the results of your investment.
Conclusions
Your marketing strategy aims to facilitate the buyer's journey through your pipeline. By supporting both ends of the funnel and encouraging multiple types of traffic to visit your business, the Google Ads platform is a no-brainer.
Editor's Note: The above article reflects the views and opinions of the guest author.