Toll-Free Numbers: Advantages, Features And How To Get One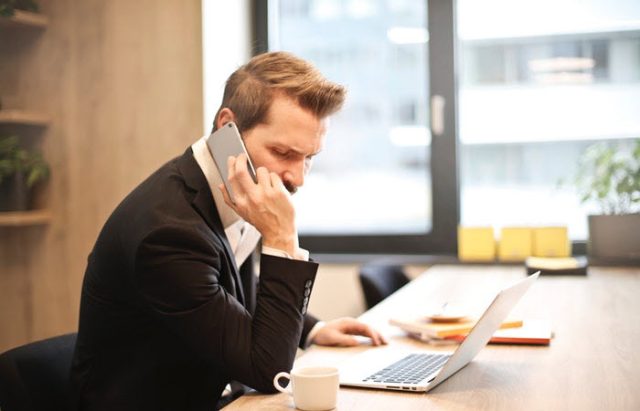 Whenever we talk about rendering great customer service, nothing can beat the significance of a toll-free phone number. This one tool has all the powers to leverage your brand image and increase customer satisfaction without requiring a lot of effort.
To give you a clear picture of how it works and how it can redefine success for your business, here is our quick and concise toll-free number guide.
What is a toll-free number?

A toll-free number is a specifically designed phone number that comes with a three-digit code as prefix. It can be dialed (from callers' end) without bearing the call incurring charges from both landline and wireless phone system. It is considered as a potential tool to ensure high customer interaction.
Depending upon the plan you chose, toll-free number allows the calling end to send free text messages as well. Such types of toll-free numbers are known as 'text-enabled phone numbers'.
How does it work?
In general, the calling process is the same as how you make any other call. You dial a toll-free number and your call will be routed to a cloud telephony destination managed by the VoIP service availed by the business.
The VoIP phone system provider connects the customer calls with the business' agents.
The only difference is that instead of the caller, the business bears the call and the charges.
Is toll-free number free in every case?
To be very honest, toll-free numbers aren't free in every case. For example, the call will not be free for the caller if it is an international call.
As the toll-free number is an area-code number as well, they will fail to offer you the perk of free calls if the business is not paying for your area. For example, if a business operating in Florida has chosen 888 toll-free,  calling from Texas or any other areas will not enjoy the free call facility. They have to pay for the call made on a toll-free number.
What are the advantages of toll-free numbers?
Having a toll-free number by your side helps you maintain a professional image without making a lot of effort. With distinctive three-digit codes, it gives you a different identity from your competitors. It allows you to stand out from the crowd in the market.
As the number contains repetitive digit combinations, remembering a toll-free number is easy compared to remembering any other phone number. Many businesses have admitted that they receive more calls when they give a toll-free number.
When customers are free from any call charges, they're likely to contact a business more. This is like hitting two birds with one stone.
On one hand, you will be able to gain deeper insights about what your customers want. Your customers, meanwhile, will be satisfied with your customer service and stay loyal to you.
As per the FCC regulations, toll-free numbers are portable. That means you can retain your original number until eternity even if you change your service provider. This further helps a business to maintain its integrity and always stay connected with its customers.
With powerful automation and data analysis, toll-free number acts as a powerful business tool that assists you in many business-related operations. It also helps increase productivity.
Many crucial jobs like reporting, call recording, and market trend analysis can be done over a single click. This further reduces your operational burden and increases your team productivity.
Are there any downsides to it?
Although the advantages of toll-free numbers are quite many, you should still look into its cons. Doing so will allow you to make the right decision for your business.
Some of the key downsides of a toll-free number are:
With a free calling facility, you're likely to get more fake and casual calls.
As it's you (the business) which is going to bear the calling charges, it'll increase your operational costs.
What are the key features of a toll-free number?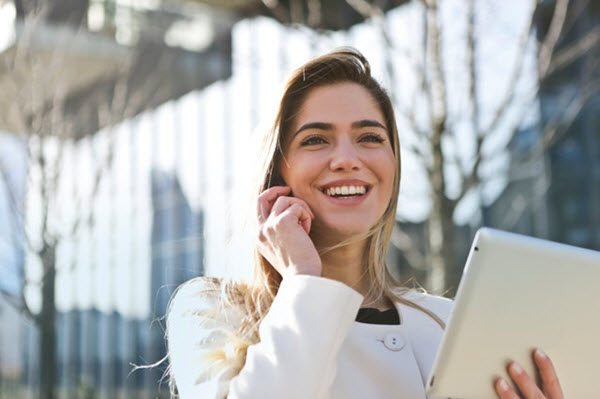 Whether you're getting an 888 toll-free number or 800 toll-free codes, you're likely to enjoy a whole set of powerful, business-focused, and growth-driven features. They enable businesses to establish an advanced and uninterrupted business communication.
Some of the key features of a toll-free number are:
Call Forwarding
Auto-answering
Call Routing
Call Transferring
IVR
On-hold Music
CRM Integration
Caller ID
DND
Custom Greetings
Call Queuing
Call Barging
Vanity Numbers
Conference Calls
How to get a toll-free number
If you're finally convinced to get a toll-free number, here are the steps you need to take:
You don't need to reach out to big carriers to get a toll-free number. You don't even have to secure a physical line for your business.
By doing a quick search, you'll be able to find tons of small technology companies that own block of numbers which can connect to specific hard-wired lines that connect to telecom companies.
Most of today's providers don't charge a lot. In fact, you can get started with just $10 a month. That price may include voice mail extensions, call forwarding and more.
Final words
Having a toll-free phone number is more than a means of communication. It's the ideal way to deepen your market penetration and improve customer service. Using it for business communication enables a business to reach the pinnacle quickly and surely. So, don't wait anymore. Get one for yourself today.
See Also: Don't Make Them Wait: How to Improve Customer Response Time for Business
Like this Article? Subscribe to Our Feed!