Five Incredibly Easy ways to Add Sprouts to your Diet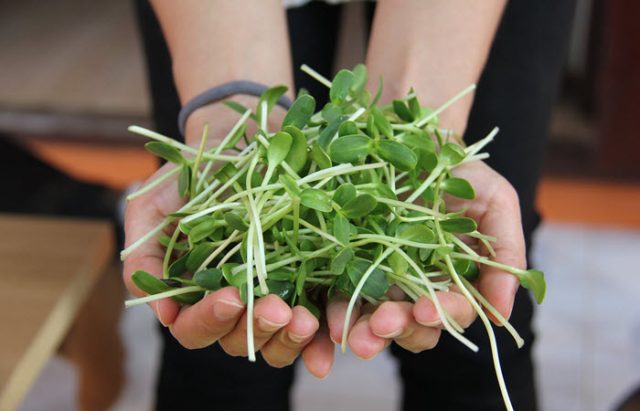 If you love salad bars or oriental foods, you are already familiar with sprouts. There are many different kinds of sprouts. If you made the acquaintance of sprouts in a salad bar, more than likely, you consumed alfalfa sprouts. If your exposure was during a Chinese dinner, then you've had mung bean sprouts.
Broccoli sprouts are currently enjoying a lot of popularity as it's been discovered that they contain a compound called sulforaphane at much higher concentrations than fully grown broccoli. This compound may actually treat some types of cancer by stopping the growth of malignant tumors and is known to prevent some cancers from getting started in the body.
Scientists rate the sulforaphane content of sprouts at 20-50, even 100% higher than broccoli. If you don't enjoy eating broccoli, this means you can incorporate sprouts in your diet for a higher health benefit.
Research on sprouts leans towards baby plants having much higher concentrations of enzymes, fiber, vitamins, minerals, and even protein. Broccoli sprouts can contain up to 35% protein, while bean sprouts are up to 20%.
Here are five easy ways to get sprouts in your day and take advantage of this super nutrition.
1. Breakfast
You can prepare an egg white omelet with sprouts for a savory meal.
If you are not a hot breakfast person or rush in the mornings, throw an ounce of sprouts into your blender with your smoothie.
2. Lunch
For lunch, use sprouts instead of lettuce in your sandwich or pocket pita. You'll have crunch and nutrition in one go.
3. Dinner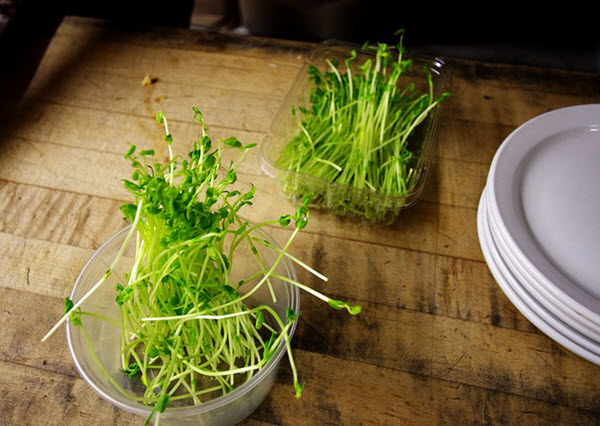 Have a variety of sprouts in your dinner salad or stir fry with other vegetables. Having sprouts in the evening will ensure a light meal.
See Also: Shifting Your Family To The "Real Food" Diet 
4. Snacks
Sprouts can be spicy and delicious. Try some tasty radish sprouts or some nutty mung bean sprouts. Mix and match for your own special snack mix.
5. Grow your own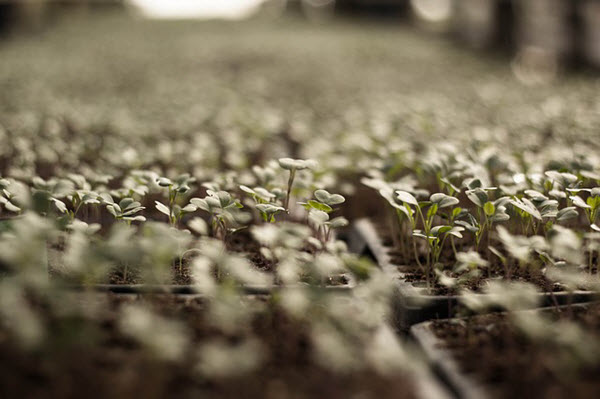 Sprouts are very easy to grow and all you need is a container and seeds to have a sprout garden on your kitchen counter. This is a time-saving and money-saving way to get a bang for your nutritional buck.
There are many kits available online or you can assemble your own. All you need is a simple jar, a mesh screen or piece of cheesecloth, and seeds. It is very easy, soak your seeds, place them in the jar, rinse and drain daily and harvest your crop in three to seven days.
It is very easy. Soak your seeds, place them in the jar, rinse and drain daily and harvest your crop in three to seven days.
See Also: A List of Superfoods You Definitely Need in Your Diet 
So there you go. Five easy ways to incorporate the incredible health benefits of sprouts into your life. So get a couple of jars and happy sprouting!
Like this Article? Subscribe to Our Feed!