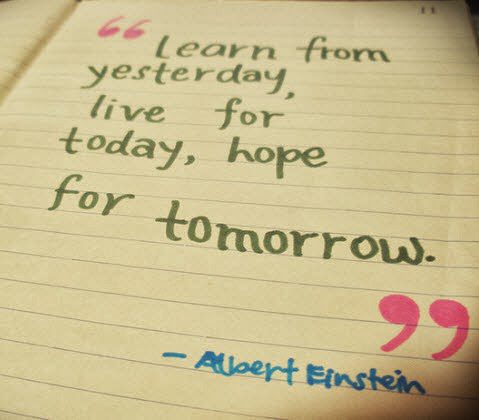 Would you like to take great strides in your professional and personal life, by (quickly and easily) learning from inspiring thinkers, writers, and business people?
Inspiring quotes can be words of wisdom from almost anyone – from Greek philosophers and poets right up to present-day CEOs.
As a business coach, I've made "quotching" a big part of my work over the past year or so. Quotching is a term I've coined (though you're welcome to use it too) that means "coaching through the use of powerful and inspiring quotes".
The great thing about quotching is that it's a technique you can easily use for self-coaching: I'm sure you've got a few favorite quotes of your own, or you might have come across some on Facebook or Twitter.
Quotching is completely free, and can produce truly wonderful results.

So what's the catch?
Sadly, most people read quotes on the surface. We might remember them for a moment, but we don't always take the time to dig in and really apply them.
For quotching to be effective, you can't simply find a quote and glance at it once. You need to take that quote into your life, and infuse it into your world to give you the motivation to rise to new challenges and to make changes.
In this post, I'll show you how to do just that.
Choosing a Great Quote
The best quotes are:
•    Fairly short and memorable. Ideally, you can memorize them, or at least read them in a few seconds rather than a few minutes.
•    Linked to your goals. You might come across a wonderfully profound quote – but it won't be much good to you if it has nothing to do with what you're trying to achieve.
There are plenty of great sources of quotes online (Brainy Quote is one of my favorites) but if you're looking for a little extra support around your chosen quote, take a look at my site The Quotable Coach. We have over 300 quotes, split up into different categories so you can easily find something relevant to you.
If you want to get started quickly, here are three short quotes that apply to a wide range of situations:
"The journey of a thousand miles begins and ends with one step." – Lao Tzu (read more about this quote here)
"Do what you can, with what you have, where you are." – Theodore Roosevelt (read more about this quote here)
"Time is the coin of your life. It is the only coin you have, and only you can determine how it will be spent." – Carl Sandburg (read more about this quote here)
Those are a few great and inspiring quotes to help get you started. But now it's time to learn how incorporating quotes into your day can motivate and inspire you to do great things.