20 Places to Find a Top Notch Virtual Assistant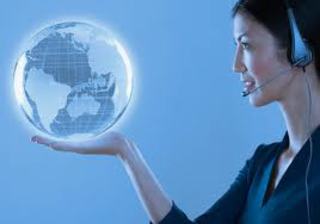 The phone has been ringing off the hook, you have a paper that needs to be edited, and you don't remember when you had an inbox contained fewer than 100 emails. The to do list is just out of control and it's to the point that you can't tell where to start.
Although you have aspirations of a tremendously successful year, perhaps it's time to admit that you can't do it all alone. Whether it's a blog, a business, or both, how can you seek out opportunities for growth and expansion if you are chained to a desk all day? The answer my friend, is finding someone that can seemingly appear, get you caught up, and then disappear until you need them again. The answer is a virtual assistant.
The only problem is finding someone that you can rely on and trust with, what could be, your proprietary information. that remains is locating this superhero that will save you from your dreaded "busy" work.
I'll show you all the hot spots where these tech-friendly, business-savvy, superheros hang out. With a little work, you'll find someone that can take over your busywork thus allowing you to focus on more strategic initiatives.
Best Places To Find Virtual Assistants
Twitter – This is where I found my VA and you can too. All you have to do is tweet about it. Instantaneously, you will receive messages from VA businesses and others who can recommend one. You will definitely have some new VA followers. If you're a Twitter fanatic, your VA can send you tweets on the status of your projects. This is also a great way to check if your VA is being productive or twittering away.

 
Also see 5 Ways to Find, Hire, and Use a Virtual Assistant.
What are your favorite services from the list above, or what have I missed that you love to use?
Like this Article? Subscribe to Our Feed!