5 Ways To Find, Hire, and Use a Virtual Assistant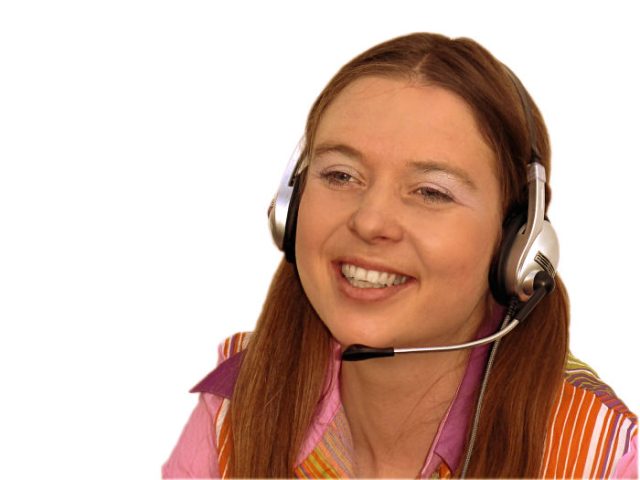 Consider giving yourself a special treat this season; you deserve it. I'm not talking about a new gadget from Best Buy or your latest must-have find while you were out window shopping. I'm talking about giving yourself the gift of time.
As much as we try to conquer the world on our own, we often wish we had a clone to do the rest while we do what we do best. This time of the year is especially easy to become overworked and overwhelmed managing our daily grind. Don't get lost in the hustle and bustle, invest in a virtual assistant to help you tackle your to-do list one task at a time.
If you never worked with a VA (virtual assistant), if you are considering hiring one, or if you have had a bad experience with one, you definitely have to read this article to find the perfect, savvy, tech-friendly, professional virtual assistant in all of cyberspace. Let the mission begin.
Assess Your Needs


Before working with a virtual assistant, you should assess all your needs–personal or professional. It is important to develop a to-do list of what needs to be done and what you are willing to delegate to your VA. They can manage your calendar and schedule your meetings.
They can complete your research tasks and data entry. They can even create an article like this. Intrigued? They can do virtually anything. Once you develop your list, create concise working instructions ready for your future VA to have a jump-start on all your tasks.
With great instructions, your VA can complete virtually any task with minimal guidance. Based on your list, estimate how much time you will need your VA each month and what you are willing to pay for their services. Most VA's require the purchase of a monthly retainer plan. They typically charge $15-$55/hr and give great discounts if you require their assistance for more than 10 hours per month. Once you figure out what needs to be done and how much you are willing to invest in a virtual assistant, you can begin your search.
Finding a Virtual Assistant
Finding a virtual assistant is fairly easy; locating a trustworthy, responsible professional is a task of its own. You have several options when searching for your right-hand time-saving, productivity-gaining partner.
You can post a free ad on sites like Craigslist, search freelance sites such as Elance, "Google" the term Virtual Assistant and pick the top three search results, word of mouth, or do like me–tweet about it on Twitter.
Be very specific about your requirements because virtual assistants all have different specialties and may not be able to accommodate to your requests. You don't want to hire a VA who specializes in transcription for a podcast project–although, you might find one who can handle both, like mine.
Upon placing your ad or shouting it out on Twitter, you will instantaneously receive messages from inquiring minds worldwide. This is when you will begin round one of the elimination process.
Qualifying The VA
You can easily see which VA's are qualified and would be a great choice or those that simply won't work. Beware of emails with resumes attached- a VA is your

business partner

, not your employee and those sending a resume may still be in "employee" mode.
You can always ask for testimonials of their services as you would a lawyer or marketing consultant. Feel free to ask about their background such as work experience and education. If you posted an ad asking for very specific information, the VA should respond answering all your questions.
If they fail to do so, this can translate this and assume that this VA does not take the time to read basic instructions and will often forget minor details that contribute to the successful completion of any task. Also search for grammatical errors, you need a professional who can effectively write and convey their message in English. You never know when you may need your VA to write an email on your behalf; remember to look out for the clues to see if they can effectively communicate via email.
Once you narrow your selection, it is time to dig in the details. Most VA's have an online presence, outlining what they can do, what they have done, and what they will do for you. You will find tons of clues on their website to guide you through the round two elimination process. Is their site polished and professional or does it look like a butchered template from the '90s seasoned with poor grammar?
It sounds a bit biased to judge them on their site's appearance, but you have to take into consideration they are a business owner–their business is your business. If they have a strong online presence free of inaccuracies and errors, that clearly indicates they are committed and in this profession for the long-run. You need to search for a long-term collaborative partnership in order to fully benefit. Time is money; you don't have time to repeat this process. That is why it is important to find a VA that will fit perfectly with your needs.
Making The Selection
By now you should have 3-5 applicants that really stand out like a sore thumb. Don't let this be a time-consuming selection process–remember, your goal is to save time. Contact the applicants and arrange for a complimentary consultation.
Look for more clues such as the response time to answer your email. If they take a while to respond, more than likely they have a full plate with more than they can chew. Most consultations are conducted over the phone, chances are you may never meet your virtual assistant face-to-face.
When speaking to your VA, this is where the magic takes place in finalizing your selection process. Remember, always look for clues. Did your VA speak with confidence and have great phone etiquette? Were they timely and prepared for the call? Were they able to guide you through the phone chat and initiate the conversation? Did you feel a sense of trust and chemistry? Did the VA listen carefully and show interest in what you do by asking smart questions?
You need a VA who demonstrates great skills and a strong business sense so they can manage your workload effectively. After the consultations, you should have the details in order to make your decision.
Finalizing The Contract
When you finally choose your savvy virtual assistant that compliments your budget and your day-to-day needs, it is time to get the ball on the roll. Contact your VA and let them know it is a go. If you need their services on a long-term basis, negotiate contract details such as billing, terms of service, and privacy.
Once the document is signed by you and your VA, you are good to go. Be sure to clearly indicate your requirements and never leave room for assumptions. Your VA is your partner and their goal is to help you save time. It will take time to adjust but if you plan accordingly the delegation process should be a easy as 1-2-3.
First assign the task(s) including all information and clear and concise instructions that will contribute towards the success of the project. Be sure to indicate your deadlines–most VA's need a 24-48 time frame to complete assignments so once again, plan accordingly. Also include your time zone to ensure a timely delivery. Provide your contact information and indicate the best way to contact you. Once you delegate the work, the VA will begin the task and update you of the status.
Lastly, the work gets done and you didn't have to do it. It feels great when you actually have time for yourself. Maybe with the extra time you have created by working with a VA, you can plan for that much needed vacation–Oh, wait. Your VA can do that for you too!
Like this Article? Subscribe to Our Feed!