5 Best Window Tinting Services in Singapore 2023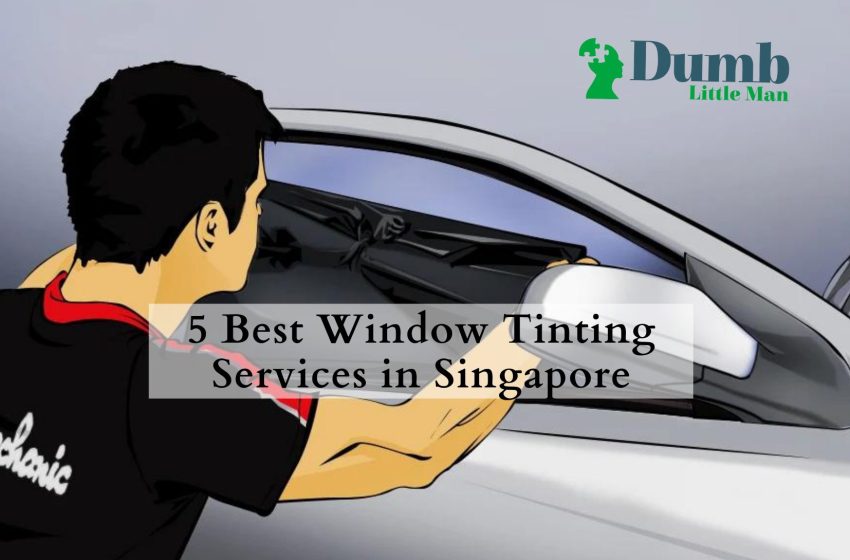 Window films are fast becoming a trend and people without them or still torn between purchasing one or living without it can not seem to understand why. This post aims to settle the dust and explain why you are better off getting a window film for your vehicle, home, and your office. Knowing to get films on your window is just half the part, the other half is sifting through and finding out which window tinting company basket you want to put your eggs with.
Why tint your windows at all?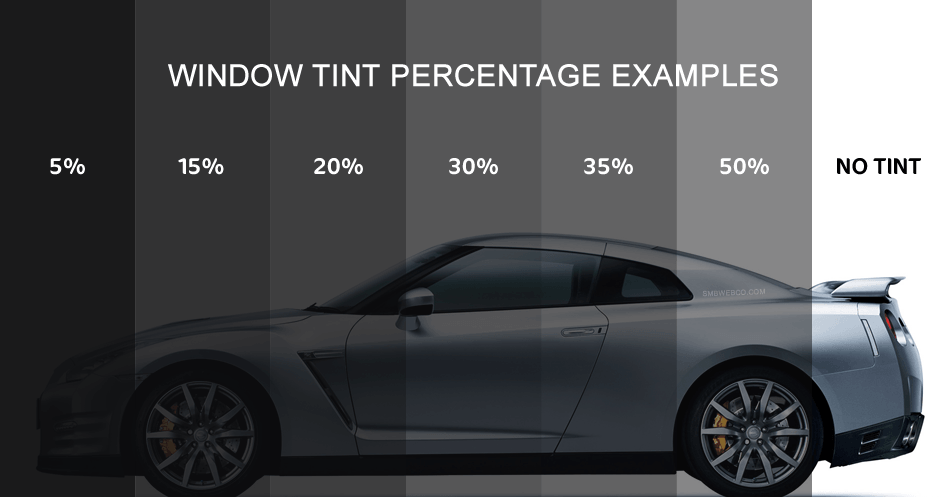 There are four reasons why you should already have films on your windows, or at best consider them. They are:
Privacy: You want to be able to sit in your home, office, or drive around town in your vehicle without having to worry about piercing eyes trying to loo through your window. It can be very distracting and discomforting especially if you are trying to have important discrete conversations in your office, spend some quality time with family at home, or be by yourself during your morning drive.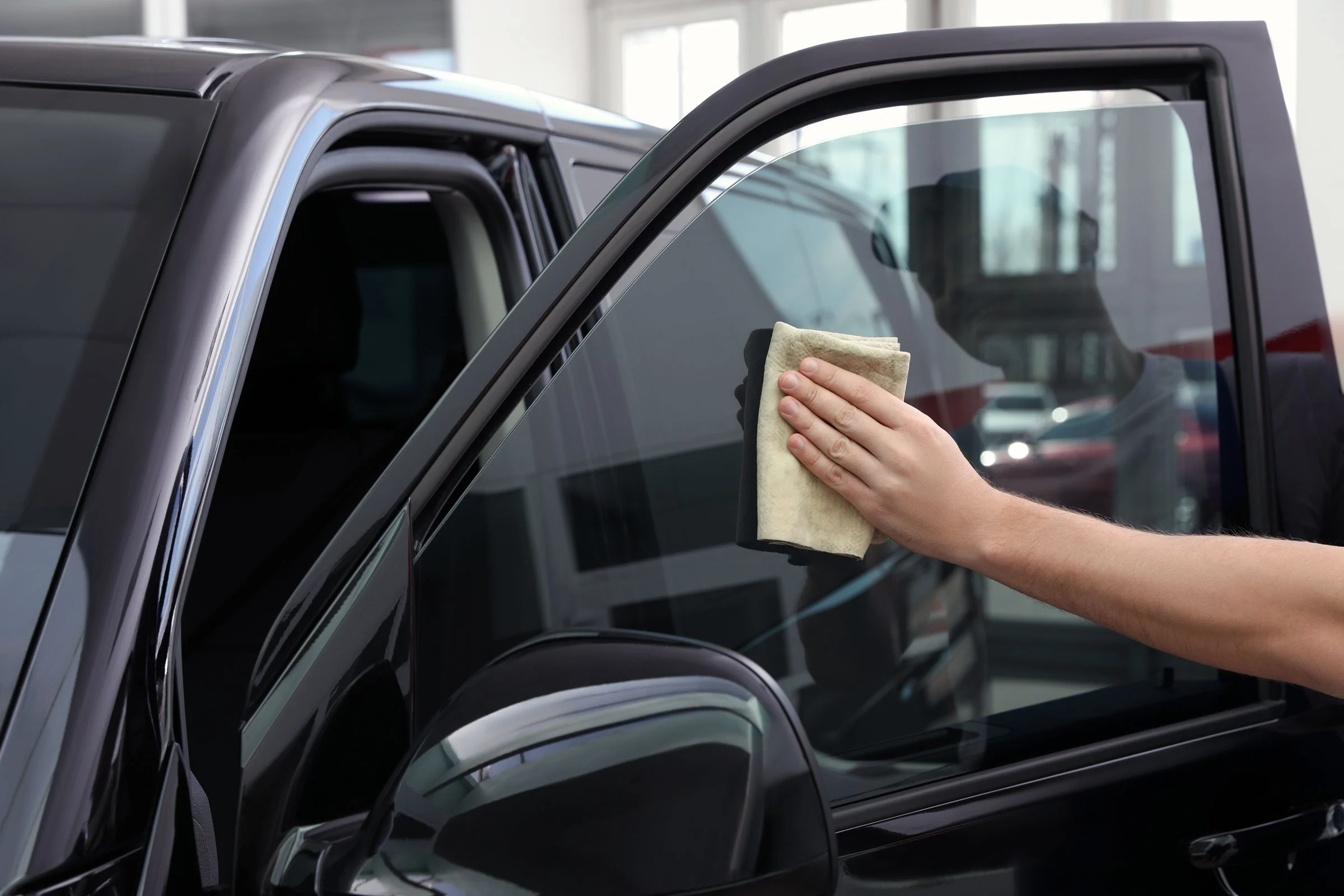 This is where the window films come in. You can do all of this without compromising your visibility, giving you that feeling of privacy that we all crave.
Security and Safety: Privacy aside, having window films just might be the security feature you did not know you needed. It comes in especially handy if you have young children at your residence, it prevents the glass from shattering and causing injury as the shards stick to the film in the event your window or glass door breaks.
Also, the tint on the window makes it near impossible for would-be burglars to be able to look into your home. This tiny detail is more likely than not to put doubt in the mind of criminals looking to break in and cart away your goodies.
It is financially smart: It might seem a little weird how spending some money on window films can save you money but it does. Car window tinting or architectural window films (for home and office) can block 99% of UV rays that can damage your car interior or expensive home and office furniture.
Aesthetics: Having window films on your car, office or home window is not a strictly functional addition. If you ensure professional installation by a professional team, in addition to maximum protection, you are guaranteed excellent service that adds aesthetic value to your car, home, or office.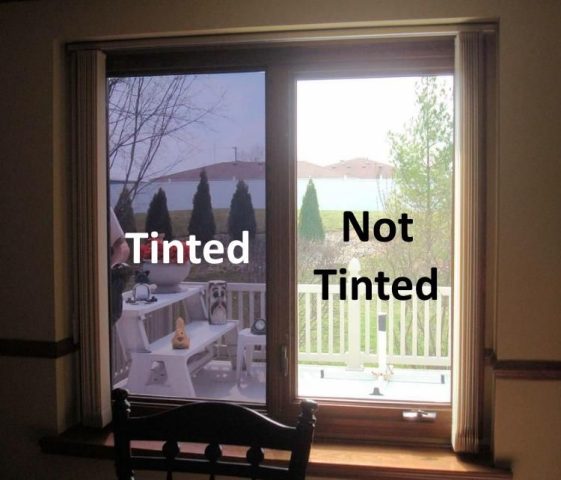 The below-listed window film companies were chosen because they offer total customer satisfaction, long-lasting performance of their window films, and a hitch-free installation process.
Check them out!
Here are the best window tinting companies in Singapore 2023
Pacco window film
Miredo Asia
Rikecool Singapore
Zenith window films
Shield perfect
5 Best Window Tinting Services in Singapore 2023
1. Pacco Window Film

Contact details
Website:  https://www.paccowindowfilm.com
Email address: [email protected]
Contact Details: 65 8198 0379
Overview
One thing that stands out about the Pacco Window Film company and is made evident in their services and available offer is the amount of experience they have under their belt. Having been in the people's service for upwards of thirty years, they have carved a niche out for themselves and gained business contacts that enable them to trade industry standard materials that help save energy consumption in tune with Singapore's green sector ideology.
Pacco's superior business acumen saw it become the sole distributor for Zonling window film, one of the leading window film manufacturers in the industry. The company wanted a distributor that could adequately distribute their bespoke products while maintaining top-notch customer experience and only the Pacco window film company made the cut.
This company is not a quick money-grabbing scheme, their 30 years in the business is more than enough proof that it is in for the long haul and is the reason it focuses more on educating potential customers rather than trying to make a sale. Every time you contact the company, rest assured that you are incompetent hands that would carefully explain your options and which one is the best solution to whatever window film needs you might be having. You receive quality consultation and advice for free on how best to arrive at this solution.
While its customer care service and quality of products the company has on offer is like nothing else you will find in the market, I am convinced that what truly sets this company aside is its humility and its continued journey towards perfection. The company, despite having become a household name, still takes initiative toward putting the brand out there, creating special forums that explain their numerous services and how they can help everybody. This unending strive toward excellence is what separates companies that are trying to force you into a purchase and ones that are genuinely out there to help.
Services/Products
Hybrid series: The hybrid series is regarded by many as an economical and cost-efficient window film. It is the fusion of nanoceramic and metal technology that gives the film a unique property that ensures you get a premium feel when it is correctly installed. The film features low reflectivity and high infrared heat rejection while remaining optically clear.
Spectrally selective sputtered film: This is Zonling's premium series which features their silver sputtered films. There are various tones and types, the Z series maintains the color integrity of your window and a good-looking view with a neutral color tone and exceptional clarity. The deluxe series that reflect excess UV rays offers superb optical clarity for your residential and commercial buildings. The triumph series can double as a quality solar film or privacy film with its much darker tone that reduces the glare from sunlight.
Safety film: This can be installed at your residence or on commercial buildings. It is different from solar films in the sense that it helps hold the glass in place in case it breaks and prevents it from shattering. Safety films help minimize more damage and cut down the risk of injury.
Frosted film: Frosted films come in handy, especially in business settings, where you want to create an aesthetically pleasing environment while still ensuring privacy. In a way, you can consider frosted films a type of privacy film.
Car window tinting packages: There are several car window tinting packages you can benefit from. Each is guaranteed to keep your window cool, give you some privacy and reflect excess heat in varying degrees.
Perks
Blog: There are so many services on offer, one could forgive a buyer for making an innocent mistake. Solar films, nano ceramic window films, safety films, might be too complex for the everyday buyer and this is why the company launched a blog to educate users on how they differ.
Video: Some users might not be satisfied with reading what the product does and would rather see it work. This is where the video repository on the website comes in. You get to compare the different products in real-time before pitching your tent.
2. Miredo Asia

Contact details
65 3138 9012
Overview
Miredo Asia is one of the default go-to options for people looking for window film solutions for whatever purposes, and with good reason. The company prioritizes building a long-lasting relationship with customers by giving them high-quality and lasting solutions. Their range of services includes offering eco-friendly products from Japan and around the world that save energy while making clients comfortable, whether at home, in their cars, or work environments.
Miredo Asia gives you the best value for your money and then some. There is a collection of unique products and services that you would be hard-pressed to find anywhere else in Singapore. These products run on the latest technologies backed by science and have been best tested and proven in the real world,
The company has partnered and worked with many organizations. This experience shows in their effective services and in conjunction with their excellent reviews and quality customer service, serves as a guarantee for their work.
Services/Products
Sumitomo Refleshine Solar Film: The company's premium series, Sumitomo Refleshine solar film is one of the most widely used protection technologies for window films. It is a perfect compromise between the full glare of natural light and the darkness created by blocking it with curtains or blinds. It reflects heat and UV with the best rejection technology while letting in natural light in perfect quantity. It gives maximum protection by blocking more than 99% of harmful ultraviolet rays & Heat, allows natural lighting, keeps interiors cool, and saves energy.
Mireguard RP Anti-Mozzie Film: This product is aimed at those that want to eliminate the buzz and bites of insects around them. It is safety proven, as it is used in food industries. The "RP" stands for "repel pests". There is also the glass shatter protection that guards in case of glass breaking.
Fluid and Material transfer: Miredo Asia has an array of Kuraray hoses used in the industry for sale. They are all quality and guaranteed products from Japan, and they are suitable for a wide variety and industrial processes.
Mirecool Solar Window film: The Mirecool product is a quality solar film with high heat reduction, optical clarity, and transparency.
Antiviral Disinfection products: This service includes Mireguard KV Antiviral film and Mirelight Care222 Disinfection light. It's an air and surface disinfectant lighting system made in Japan and has been deemed okay by the NEA as safe for humans. With the family of coronaviruses forcing itself to become the new normal, this is a service that is perfect for the times we live in.
Advanced Window film: These services go beyond blocking UV rays and heat. The Ultra Hydrophilic Film reduces the need for cleaning, protects against shattering, and prevents stains and fogging, the Next Generation Anti-Reflection Film reduces the reflection of light on windows to give a clear view, the Ultra Projection film allows you to transform your glass into a projection screen, and the high strength exterior safety film adds safety and security to existing glass structures.
Perks
Free site visit and consultation: Miredo Asia offers free consultation on air and surface disinfection solutions and solar films. This allows you to pinpoint the best solution for you.
YouTube Channel: There is a YouTube channel with videos to enlighten customers and potential clients about their products and services.
3. Rikecool Singapore

Contact details
65 6297 2422
Overview
Rikecool automotive film limited has been in business since 2003 and is dedicated to producing high-quality Automotive Paint Protection Films (PPF). From Ducati PPF kits, Porsche PPF kits, and many others, they are one of Singapore's most trusted producers of high-performance films that enhance comfort and aesthetics while boosting energy efficiency and safety.
Rikecool's goal is to provide only high-quality automotive films that stand the test of time. Their certified installers do not just memorize steps, they are well equipped with in-depth knowledge of how film patterns are designed and installed. They have specifically produced a unique solar film that allows 90% light transmission with heat-cut functionalities for the Singapore automotive market.
The company is undoubtedly the leader in Singapore's automotive film production industry.
They produce only high-quality designs while reducing film waste and installation time with their extensive database of custom film patterns and designs that are LTA (Land Transport Authority of Singapore) approved.
Rikecool automotive film limited has become a household name in Singapore, but they do not only deal with automotive, they have also excelled in providing protection, comfort, and privacy in various other applications including home, office, and electronics.
Its films for all fields!
A typical visit to Rikecool would have their professionals welcome you warmly and humbly, assess your needs, conduct the application and also provide an after-installation program that is highly regarded in the market.
Services/Products
Antimicrobial Films : Specially formulated films that resist the surface growth of microbes, guarding against degradation from microorganisms.
Automotive Solar Films : Films that match natural beauty with sound scientific research for the ultimate in window film style and performance. With this flagship heat rejection film, say goodbye to the harmful UltraViolet Rays and glaring sunlight whilst driving.
Bicycle Frame Protection Kits: Rikecool offers premium protection films and kits with the highest coverage of your bicycle frame and an installation warranty to give you peace of mind.
Home and Office Window Films: High-performance film for your homes and offices to protect you from the direct sun rays.
XPEL Paint Protection Films : XPEL PPF's special clear coat not only prevents the film from discoloring due to contamination and ultraviolet radiation but also heals itself from swirl marks and light scratches that can occur through ordinary washing and drying or daily driving.
XPEL Interior and Headlamp Protection Films : These films are designed to keep your interior surfaces free & clear of fine scratches, swirls, and blemishes.
Perks
Their XPEL certified installers have gained the expertise to confidently apply the 80,000+ film patterns offered by the DAP (Design Access Program) efficiently, accurately, and without concern. This reduces installation time by over 25%.
4. Zenith Window Films

Contact details
65 6681 5600
Overview
When a company has been in business for a long time, it gathers experience and becomes progressively better by learning from its mistakes. Zenith Window Films is a typical example of this phenomenon. They have been in the business for twenty-two years and have been a leader in the industry for over half that period. Their products and services are affordable without compromising on quality and excellence.
The firm specializes in window films for homes and commercial places and has worked with industrial giants like Samsung and Cisco. From solar films to protect against harmful radiation to stickers for your windows, there seems to be no window solution you need that you won't get with them.
Zenith Window Films' products are made in the United States and come with a 100% satisfaction guarantee. There is a diverse variety of products on offer for sale and installation.
Services/Products
Solar films: Zenith's Premium series of solar film products are 3M Solar Films and Zenith Solar Films. These include films like the nano-ceramic series and the 3M night vision window film. These products protect against harmful UV rays, keep the insides cool, and are shatter resistant. The Zenith team is always there to guide you through deciding which film is best for you. Zenith also has a Marine films service for ships and yachts that protects from glare during the day and does not reduce visibility at night.
Frost film: This includes a range of products like Frosted Films, Laser-Cut Films, Frosted Films with logo, Frost Catalogue, and Gradient Film. These frost films allow light to enter the room while keeping the base opaque to maintain privacy inside the room. They can also function as partitions, especially in office environments. Frost films are attractive and add a creative feel to the room.
Security & Safety Films: This can be installed in residential or commercial buildings to protect against injuries in case of glass shattering. Additionally, it guards against potential intruders.
Glass Sticker Prints and Graphic Print Films: Zenith helps you make quality and attractive glass door decals and glass window stickers. It can be used at your stores or businesses for advertising or even as decoration for homes or offices.
Whiteboard Films: Zenith can help you turn your glass panels into whiteboard films to reduce the need for writing surfaces. The whiteboard films can also act as projection screens and can be installed on your old whiteboard surface, window panes or room partitions.
Dichroic/Rainbow Film: This is a way to turn the normally sterile environment of glass windows into a lively and colorful place to relax. It adds ever-changing color to your indoors to create a stunning appeal.
100% Blackout Films: Sometimes, there is the need to prioritize privacy by preventing people from looking in. Blackout films serve this purpose and can also be used to control the amount of lighting indoors. Zenith Window Films creates custom-made blackout films to make your space cooler, darker, and more comfortable.
Perks
Affordability: One thing that separates Zenith Films from most of its competitors is its pricing. They even offer a better price than wholesale distributors of window films on some products. On top of that, Zenith offers free installation when you shop with them.
5. Shield Perfect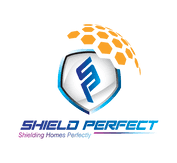 Contact details
https://www.shieldperfect.com.sg/product.html
65 8814 3996
Overview
In a world of millions of service providers, each brand has one thing or the other that distinguishes it from the other. It is safe to say that Shield Perfect limited is in a league of its own. Built on the brains and expertise of brilliant minds and professionals, Shield Perfect is one of the most notable and largest producers of Solar Films.
Shield perfect is a multi-dimensional company with involvements in projects that cut across residential, marine, and commercial niches. Having been in the business for several years, this establishment is known and trusted for nothing short of quality window films. At Shield Perfect, utmost priority is given to exceptional workmanship, excellent service, and thoroughness for customer satisfaction.
It is a company that recommends and guarantees your purchase best suits your home. They have also consistently maintained the use of renowned and highly effective test kits over the years to provide the best solutions to problems. Their professional installers do not only know the technical drills but are well-trained in customer relations during installation processes.
Shield Perfect's integrity and honesty have kept her relevant in the industry thus far. Reliability is their mantra. Trust that their samples will meet your expectations as advertised. Glitches and problems may be unavoidable with their products, but prospective and existing clients can rest assured of speedy and top-notch customer care services.
Services/Products
Smart Film: The smart film product is a type of window film from Shield perfect known to be one of their unique products. Also known as the 'switchable film,' it is built to aid light transmission for transparent and translucent purposes and several other functions such as UV infrared blocking, security, and advertising. Another of its outstanding benefits is its eradication of the use of shades and consistent window cleaning.
Nano-Ceramic Window Film: Shield Perfect has several types of window tinting packages peculiar to them. The nano-ceramic window film is designed to fit into any type of window. Infused with nanoparticles that are not visible to the eyes, it allows for a better and clearer level of view at any time of the day. It is also very sturdy.
Perks
Warranty Terms and conditions: Clients always want detailed information on their warranty advantages and terms and conditions. Shield Perfect is committed to serving customers properly, even in the seemingly minute things. Available on their website is the Warranty Terms and Conditions corner, where your questions on warranty and terms and conditions can be answered. This information is numerically numbered and explained straightforwardly. There are also explanations of general installation processes before patronage.
Conclusion
There you have it, the best window film companies in Singapore. Whether you are looking to get some car window tinting done or you just want a security window film installed in your home or office, you are guaranteed unparalleled service at any of the above-listed companies.
Like this Article? Subscribe to Our Feed!
At Dumb Little Man, we strive to provide quality content with accuracy for our readers. We bring you the most up-to-date news and our articles are fact-checked before publishing.