What is Your Ultimate Goal – Success in Life or Success in Business?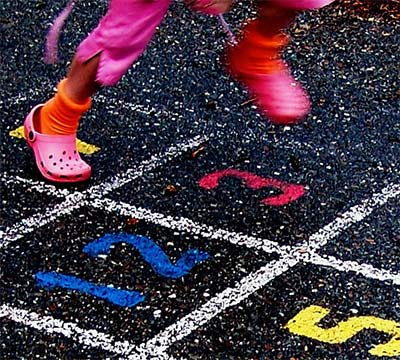 "If A is a success in life, then A equals x plus y plus z. Work is x; y is play; and z is keeping your mouth shut" – Albert Einstein
When you ask most people whether their goal is to build a successful life or a successful business, most of them would unhesitatingly reply with 'a successful life'.
However, the reality is quite to the contrary.
If people really were working towards a better life, they wouldn't be caught in the wrong jobs, would they?
Consequently a successful life is to a large extent dependant on the success of an enterprise, both monetarily and emotionally.
The idea therefore is to create a balance between the two, and you would eventually be surprised as to how one can positively influence the other.Live by the work-life balance and you will never have to worry about one or the other. To start with, here are few tips from the most successful people put together for you to achieve the most out of both – your life and your enterprise:
Do what you love
As clichéd as it may sound, you really need to enjoy whatever it is that you are doing professionally. If you're leading a business, then apart from the general criteria, a successful businessman is someone who gets thrilled at every closure and strategizes to take the business to new heights. If you don't feel burdened by your work, you are more likely to enjoy and be happy in your professional life.
Set goals
Aside from the main business objectives chalked out, you must set specific goals for yourself and your team. Goals should be short, medium, and long term. A goal is like the pot of gold at the end of the rainbow- it motivates you to work harder. Also, having a goal gives you an idea of what to do and hence you do not waste a lot of time.
Delegate
'It's MY business and I will cater to every aspect of it' is the worst mistake any professional can make. Whether you have a small scale business or are engaged in a job where you can get someone else to help you out – delegate!
First, this gives you more time to take care of the more important things, and second, when you delegate you're giving someone work in an area they are best in. Therefore your business significantly improves.
Avoid overtime
Working overtime may contribute in the short run, but you are going to wear yourself out. Staying holed up in the office during a weekend is a sign of a weak professional.
Take breaks, go on vacations, party on the weekends, take days off. Make sure you do have a life outside of work.
Focus on what's important
How many times have you found yourself lacking focus in whatever it is that you're doing?  With business deals, money matters, employee issues, marketing changes, there are times when you just feel so stuffed up in the head that you just can't take the next step.
Relax, calm down, and write everything that is in your head on a piece of paper.
Now focus on what's most important in this very moment, what is it that you must do now and what can be put off for later?
Remember, it is work and life, not work or life.
| | | |
| --- | --- | --- |
| | Written on 4/14/2013 by Vishal P. Rao. Vishal P. Rao runs the work at home forum, a popular online discussion forum for those who work from home. Read reviews of business opportunities/programs, get advice or just stop by to have a casual chat. | Photo Credit |
Like this Article? Subscribe to Our Feed!