The New Normal: Why Telehealth Will Work for the Modern Consumer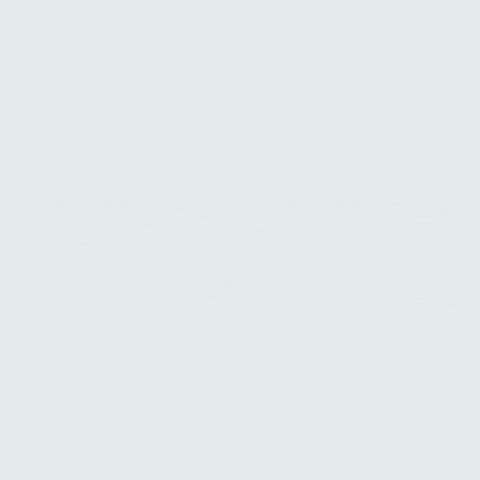 Before the pandemic, telehealth and virtual care options were gaining traction, albeit slowly. Now, virtual care is gaining popularity after the pandemic revealed the benefits of using telehealth. Physicians saw 50 to 175 times more patients via telehealth during COVID than they did before the pandemic. Virtual care offered convenience, quality care, and affordability when patients were worried about their safety and well-being. Plus, providers enjoyed greater flexibility and accessibility to patients.
As pandemic restrictions ease, more consumers are turning to virtual care options to replace canceled doctors' visits. Some employers even include telehealth benefits in their healthcare plans. It's a worthwhile investment; virtual care reduces appointment cancellations, which leads to healthier employees and more time in the office.
It is also less costly for employers as well as employees. As the cost of offering health insurance plans increases — along with the deductibles employees have to pay — telehealth gives companies a way to pay providers less for claims while keeping premiums more affordable for everyone involved. This has tangible effects within the workplace, too. Healthier employees (and employees who feel their employers value their health) are happier and more satisfied, and more satisfied employees are more engaged. Considering that disengaged employees can cost companies up to $550 billion annually, the financial implications of increasing engagement are immense. Plus, more engaged employees lead to stronger retention.
Virtual care works for everyone, which means it's likely to stick around. It gives patients better access to providers and providers better access to patients, which means a healthier and happier world.
How Does Telehealth Work?
Telehealth allows patients to schedule appointments with qualified healthcare providers online and then conduct those appointments virtually. The benefits of using telehealth are numerous.
Telehealth simplifies and expedites access to medical providers. People can connect with urgent care providers in minutes at times that work for them. They're able to receive treatment for illnesses and injuries and access prescriptions without any need to find the time to visit their physician in person. This means no more lengthy appointment wait times or commutes to brick-and-mortar offices.
And in light of the pandemic, telehealth also offers a safer way to receive care for people who might be at higher risk of catching illnesses while waiting for appointments in a provider's office. Contactless care has been a necessity during COVID, but it will likely remain a mainstay of healthcare moving forward because of the extra layer of safety it affords patients.
Second, virtual care connects patients with a wider net of doctors without geographical or financial limitations. Why? Users appreciate being able to receive physical and mental care from the comfort and privacy of their homes. Additionally, virtual care options can cost as little as $15 per month. People who are paid by the hour don't have to sacrifice a day of work for a medical appointment. Plus, some services include prescription discounts as a part of their monthly plan.
Two of the most underused virtual care options are virtual primary care and virtual mental health services. Through virtual primary care, patients can get the same advantages of in-person primary care but within a convenient, virtual platform. They can see the same provider for initial visits and follow-ups, including annual wellness exams. This enables people to receive preventive care, establish ongoing treatment plans with their virtual providers, and better manage their chronic conditions. Virtual mental healthcare similarly allows patients to connect with licensed therapists to address their emotional or behavioral needs from the comfort of home.
How to Maximize Your Virtual Care
It's easy to see why telehealth is exploding in popularity. Here are some tips to make the most of your next virtual care appointment:
1. Bring a list.
Make a list of your symptoms, how long each one has persisted, and any medications you take or have taken in the past. If you have visible symptoms, such as a rash, take a photo or be prepared to show the rash to the doctor using videoconferencing. The doctor needs to get a comprehensive view of your illness or injury to treat you properly.
2. Note any questions or concerns before your visit.
Keep a pen and paper handy to jot down any questions or concerns you have before your telehealth visit. It's also helpful to write down important information or instructions your provider gives you during the visit to avoid forgetting any next steps. Before the end of your virtual visit, make sure you are clear on how you should follow up.
3. Prepare your devices ahead of time.
Test the service on your mobile device or computer before your visit, and make sure your medical devices also work. Some applications work best on specific browsers, so make sure your browser is compatible with the telehealth software. If you have medical equipment like a blood pressure monitor, thermometer, heart monitor, or bathroom scale, keep it close by. Your provider might request a current reading during your visit.
4. Don't neglect your mental health.
If you think you might benefit from speaking with a therapist but are struggling to find the time and money, virtual care designed for mental health could be a solution that offers you privacy, ease, and cost-efficiency. There are many blogs and other resources that guide users with tips for starting therapy and making the most of their appointments.
If you haven't tried telehealth before and hope for safe and secure treatment, virtual care might be the perfect solution. Once you try it, you'll quickly see how positively it can impact both your health and your life.
Like this Article? Subscribe to Our Feed!
Michael Swartz is the president of Health Karma. He founded the company with the goal of raising the bar in healthcare and empowering people to understand and navigate their own healthcare journeys — regardless of whether they have insurance.