The Efficient Solution To Miscommunication In Healthcare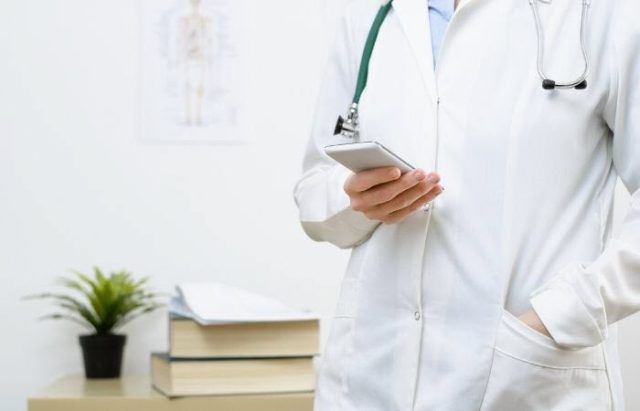 Conveying clear messages to others can be difficult. Whether it is through written words, an oration given, or just a conversation between friends, misunderstandings run rampant if the message is unclear to the listener. Writings can be clarified through study or reaching out to the author; orations can be clarified by discussing the topic with the speaker; friends do not hesitate to tell one another when the other is making no sense.
But when it comes to confusion in communication in healthcare, the response of the patient is usually to keep quiet. This is problematic, because unlike silence in the aforementioned scenarios, this silence in response to not understanding healthcare information could be life-threatening.
Thankfully there is a simple solution to this grave problem. After conducting some research, it has been discovered that patients want to be able to text their medical provider. They want to be able to reach out when they need help. This could be done through the implementation of omnichannel communication.
Omnichannel communication allows for medical providers and patients to be able to send each other messages using SMS or certain messaging apps. This clears up the potential for miscommunication or forgotten information, as messaging is a more explicit means of communication, and it would create a transcript of the information communicated.
It also saves both parties time, as phone calls can easily be missed or be extended to longer than needed to convey the necessary information. Since the concept of messaging between patient and physician uses technologies that both patients and healthcare providers already use, there is less room for user error due to lack of knowledge (as opposed to a patient portal, which can be difficult for patients to learn how to navigate).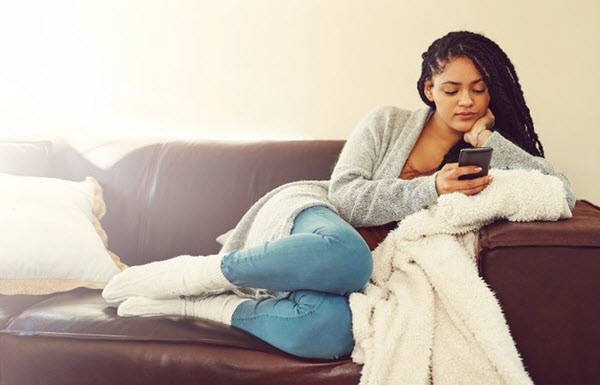 By using healthcare messaging, patients could cancel appointments digitally and instantly update the physician's schedule. This would send out a message to those on the physician's waiting list and allow more people to be treated in a timely manner. This saves clinical staff a lot of time, as these matters are currently resolved through several phone calls.
It also saves money for the office, as they are less likely to lose money on missed appointments if they can confirm a cancellation sooner. These messages could also be used to send reminders to the patient, such as when they have made their appointments and when it is time for a prescription to be filled. In testing this technology, using messaging reminders have proven effective, as patients are more likely to remember to go refill a prescription or confirm appointment times.
There are more than just practical applications for using omnichannel communication in healthcare. A shocking amount of Americans—83%, in fact—do not follow their treatment plans as laid out by their doctor. This will not help their situations to improve, and could have disastrous results.
However, both patients and physicians agree that having reminders and check-ins between appointments have the potential to help patients stay on track. Another jarring statistic is that the third most common cause of death in the United States is from medical errors. Not surprisingly, many of those errors can trace their origins back to miscommunication between patient and physician.
If omnichannel communication is used, there is less likelihood of patients not being able to communicate. There is also a higher likelihood that clarifications can be made by the physician in order to increase patient understanding of their condition and what they should be doing to help their body recover.
Putting omnichannel communication into practice helps create a more personal experience for the patient than an automated message would. Allowing the patient to have two-way communication with the physician in real-time creates a sense of connection and care. The knowledge that a real person is behind the messages sent also increases the possibility of reaching out with questions or clarifications.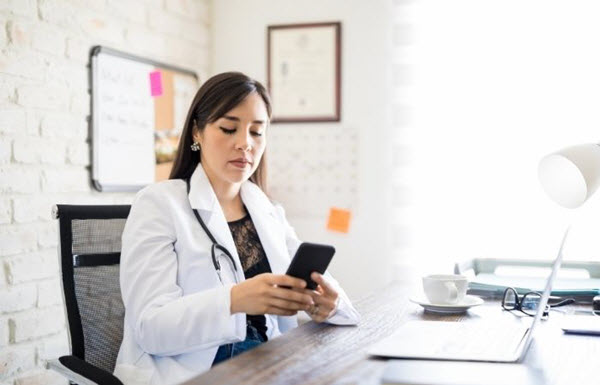 By utilizing the prevalence of mobile devices to help transform healthcare, time, money, and lives all have the potential to be saved. Eliminating miscommunication as a hurdle in caring for people would be a breakthrough and could even have the ability to completely reshape the healthcare industry. For a more colorful and elaborate explanation on omnichannel communication's exciting applications in healthcare, see the graphic below.

Like this Article? Subscribe to Our Feed!
Brian Wallace is the Founder and President of NowSourcing, an industry leading infographic design agency based in Louisville, KY and Cincinnati, OH which works with companies that range from startups to Fortune 500s. Brian also runs #LinkedInLocal events nationwide, and hosts the Next Action Podcast. Brian has been named a Google Small Business Advisor for 2016-present and joined the SXSW Advisory Board in 2019.