The 8 Best Payment Methods at Fast Payout Casinos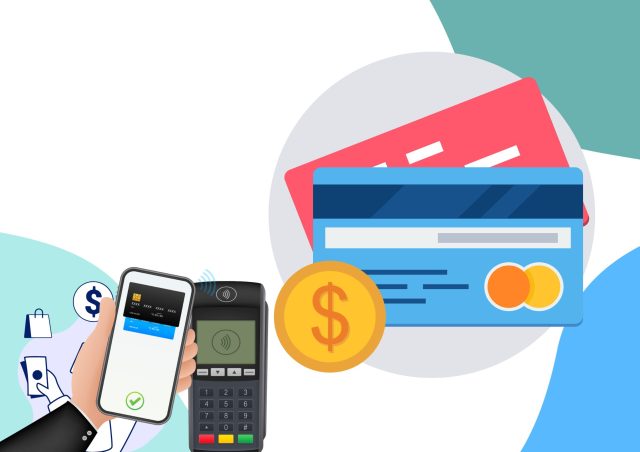 Fast payout casinos generally offer quicker payout times than standard casinos, but when it comes to getting your payout, your chosen payment method influences the speed. It's not as easy as going to a window to collect your winnings; you have to transfer the money to one of your accounts, and there are a lot of options from which to choose. 
Here is a look at some of the best payment methods at fast payout casinos so you can have an easier time collecting what you win.
Online banking
Although it's not the fastest method on this list, online banking is the most widely accepted option at reputable fast pay out casinos. If you want to move your money safely and privately, you may not have a problem with the extra time needed to verify the transaction when transferring money directly into your bank account. 
If you want security and privacy with your payout, you may feel it is worth waiting a day or two when using your bank account. 
Skrill
This e-wallet option has grown increasingly popular. The fast pace goes both ways at online casinos. You can make quick deposits or withdrawals. 
With lower withdrawal fees compared to other methods, it's not a bad choice, especially with two-factor authentication to protect your account. You can receive money instantly into your Skrill account for free. 
Withdrawals can be made in three business days. However, much like PayPal, Skrill offers debit cards to their account holders so you can have instant access to your funds. Unlike PayPal, Skrill offers this debit card service to users worldwide. 
PayPal
PayPal is the most popular e-wallet out there. It protects your information using industry-leading security technology, and if you ever have any questions about how it works, there's always customer support available to help you out.
PayPal also has the benefit of offering some of the fastest withdrawal times. Some accounts process withdrawals within 24 hours of your request for a fee.
As one of the most popular e-wallets, some fast payout casinos offer instant withdrawals of your winnings if you're using PayPal. In most cases, your money can end up in your bank account within 48 hours of initiating a withdrawal from the casino.
Debit card
Debit cards are a great way to deposit money at a casino, and they can also be used to withdraw your winnings. If you want to use your debit card, make sure it is one of the types supported by the online casino where you want to play.
If you do not have an account with the casino where you wish to play, you will need to register for one so they can verify your identity and ensure that no one else has access to or control over these funds. Once this has been carried out, you can begin making deposits into your account.
Trustly
If you want something fast and secure where you don't have to enter your personal information and credit card number every time you want to deposit or withdraw money, check out Trustly.
Trustly protects your banking details. No matter how many fast payout casino sites you play on, you won't have your banking information stored on each one. This is ideal when it comes to security and fraud protection.
Transactions made through Trustly typically take less than 24 hours, like PayPal. In this case, the speed of your withdrawal depends more on the casino's policy than your chosen payment method. 
Bitcoin and cryptocurrency
With the growing popularity of Bitcoin and cryptocurrency, it's no wonder that this is one of the most popular ways to collect your winnings from internet gaming. 
How fast you can withdraw your winnings in the form of cryptocurrency depends on two factors: the coin being used for your transaction and how much you're withdrawing. The length of time it takes to receive your payout in cryptocurrency ranges between 15 minutes and 4 hours, which is quite fast. 
Paysafecard
Bitcoin offers a modicum of anonymity, and so does a Paysafecard. When it comes to easy deposits to play at an online casino, this is the payment method to use – as long as you don't mind using an alternative method for any winnings. 
A Paysafecard can be purchased at an approved retailer and gives you a 16-digit pin to deposit the funds with the casino. You can use this pin number multiple times, so you don't have to deposit all the funds on the card at once. 
The downside is that you can't use it to withdraw any winnings as this payment method is for deposits only. However, it is a good choice for those who are happy to receive funds into their PayPal account but don't want their bank account sending money to the casino. 
Neteller
Neteller is considered one of the best online banking options in the UK and works similarly to PayPal while being closer to home. It is not available everywhere. 
The e-wallet by Neteller has some of the best technology and security behind it. There are tiered levels, including a VIP account status and lower fees compared to other e-wallet companies.
With Neteller, you can expect a turnover of around 24 hours to see your winnings in your account. Neteller also offers a debit card linked to your Neteller account, much like PayPal and Skrill. This allows you to save some time by not having to wait for your winnings or deposits to go to and from your bank account. 
Conclusion
There are numerous options available for making and receiving payments at your favourite fast payout casinos, and this is certainly not an exhaustive list. The best choice for you depends on personal criteria, and each option has its pros and cons.
If you want security and a payment method that is widely accepted, go for a popular e-wallet like PayPal or Neteller. If you want some anonymity, cryptocurrency may be a better (and faster) choice for you. 
If you're struggling to decide, check out the casino site and see if they offer bonuses for your chosen payment method.