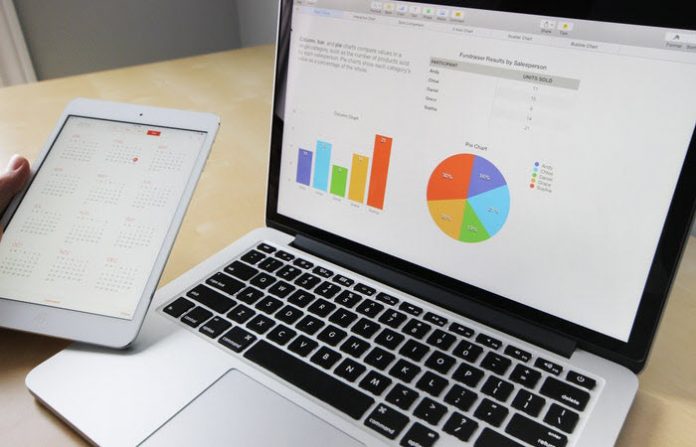 Once you get your company off the ground, there's so much responsibility to take on, so it's easy to feel overwhelmed and torn apart. Marketing, sales, financing, customer support, and other tasks are nearly impossible to handle without assistance.
In such cases, most startups have minimal resources to hire a large team of specialists for every task above. That's where marketing automation is coming through the whole affair like a breath of fresh air.
Marketing automation has fast become a staple of most bootstrapped startups. It lets the technology work as the marketing team, making it easier to manage repetitive and time-consuming tasks.
In today's digital era, if you are well-versed with the right software, you can single-handedly automate your marketing activity while you're sitting at your desk sipping coffee.
The following is a list of top marketing automation software that is tailored to the limited resources and the unique needs of startup firms.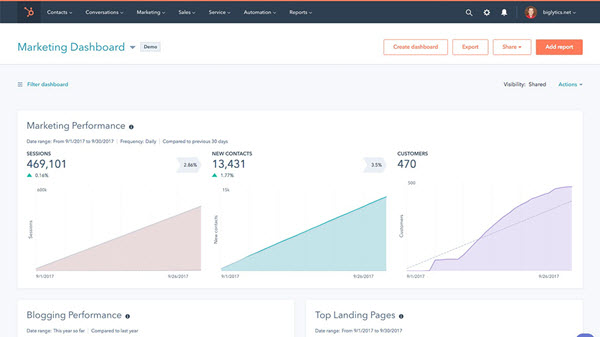 Hubspot is one of the most widely used and powerful marketing automation software in the digital sphere. This software provides all-in-one inbound marketing tools, including a full platform of marketing, sales, customer service, and CRM. It brings your entire marketing funnel together into one platform for better control and superior results.
With the help of this software, you can effortlessly manage impressive customer support. It also has useful analytics and reporting features to help keep your startups performance on the track.
The all-in-one marketing software can unleash tons of automation possibilities that would be painful if you use separate tools. Also, its easy-to-use interface makes it easier for you to craft simple or highly sophisticated conditional workflows.
Mautic provides you with an open-source to automation software at an affordable price. Its modern approach to marketing automation makes it easier for you to automate personalized communications across all your digital channels.
This software automates the process of getting and nurturing leads generated from landing pages and web forms. It manages email, social media monitoring, website visitor tracking, real-time reports on key metrics, and even integrates with your CRM and other technologies.
With a high level of integration and deep audience intelligence, it takes actions and automates them based on your target customers' behaviors and needs. It helps you to develop a meaningful connection with your potential customers– which is the key to making them convert to loyal customers.
This is one of the best marketing automation software you should consider if your startup is on a tight budget, but determined to create a marketing automation pipeline effectively.
Drip is a feature-packed marketing automation software purposely designed for business-to-consumer (B2C) companies. It's mostly known for the visual email marketing campaign building. This software allows you to create personalized emails to first-time buyers or returning customers, develop a visual workflow of your campaigns, and handle your leads.
It supports different types of marketing emails that suit the different promotional and campaign needs of individuals and businesses. With an intuitive drag-and-drop interface, you can seamlessly send targeted emails and personal communications to a handful of subscribers.
Drip also integrates with Facebook Custom Audiences for more targeted, effective advertising. Now it becomes easier to create custom ads with Facebook and manage them within Drip.
If you're looking for a marketing automation software that reaches your Facebook audience, Drip is worth considering.
AdRoll offers you a precise segmentation of your potential customers through its location, behavior, and interest. With its industry-leading automation and personalization, you'd be able to structure, measure, and sync your marketing efforts seamlessly.
It provides you with reliable data you need to get a grasp on why some of the potential customers convert and why some don't. That way, you'll understand their preferences and set better plans to draw them down the marketing funnel and convince them to buy.
One of the best features of AdRoll is dynamic retargeting. So when a potential customer visits your website, they get targeted with your ads on other platforms (including social networks) once they leave – based on their pools and interest. If you have a retargeting marketing campaign to run, AdRoll is one of the best ways to go.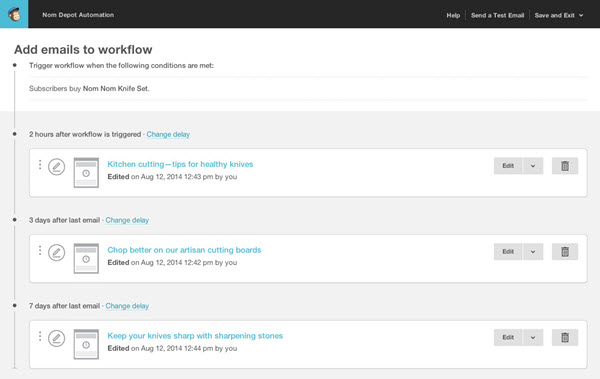 MailChimp is a reliable marketing automation and email marketing tool. It helps you to create a customized email to market your products, find the prospects, and convert leads into sale.
With the automation features, you can send out an auto-respond message to welcome new customers. You can wish them a happy birthday or even remind them when they abandon a shopping cart. That way, you can engage your customers and make them stick around longer.
This software also allows you to monitor your startup email marketing performance by showing you interactive graphs about how many emails were sent, what percentage of customers opened the emails, and more.
If you're looking for a solution for automated marketing software to leverage your email campaign efforts, MailChimp is worthy of being in your toolbox.
Infusionsoft combines your CRM with marketing automation, e-commerce, social network, and payment collection. It allows you to record sales, capture leads, and send automated emails. So, it makes it easier for your startup to streamline communication and boost the brand building.
More than just an automation software that saves your time and energy, Infusionsoft helps you map out each step of your marketing strategy to improve your sales pipeline while developing personal relationships with your customers.
Using this tool, you'd be able to see which prospects and leads that are actively engaged with your brand. That way, you can easily adjust and adapt your marketing effort cost-effectively. This software is highly recommended if you're looking for an easy way to organize all the customer interactions and their daily activities in one place.
SharpSpring is a cloud-based marketing automation software specifically designed to help you target leads with behavioral-based communication that turn them into sales. It provides you with feature-packed tools for lead management, lead distribution, sales management, contact management, and analytics.
With this software, you can create powerful automation based on your lead's behavior. With the Drip Campaigns feature, you can effortlessly personalize and automate emails. It makes you keep up with customers much easier and targeting new leads much more effectively.
Also, there are dozens of stunning landing page templates designed to convert. It lets you create personalized landing pages based on behavioral information — taken from your lead data. If you're a startup that's aiming to improve lead nurturing with marketing automation, SharpSpring comes in handy.
Zapier allows you to create interconnectivity between several business apps or software and integrates them (even when there's no native integration) without requiring any coding. It means that if you write a new blog post on WordPress, it will trigger an action in other apps – depending on the conditions that you set up.
That way, you can easily automate data flow from one software to another, eliminating redundant and time-consuming manual data entry. Also, there's social network automation you can use for sales and marketing. It supports major social networks, such as Facebook, Twitter, LinkedIn, Instagram, making it easier for you to assist your social media campaign.
If your startup emphasizes on a marketing software that can automate data integration between thousands of business apps, then Zapier is the solution.
Act-On is a feature-packed marketing automation software that helps you to create quality marketing materials with ease. It connects your email operations to other lines of business, including CRM, website visitor tracking, search engine optimization, social media marketing, and many more.
It also offers automated program templates that you can easily customize to meet your startup needs in driving leads into your marketing strategy. With a drag-and-drop interface, you can create a top-notch looking email, landing pages, and forms.
One of the best offerings of Act-On is that you can integrate almost any leading CRM available in the market, as well as webinars and online event planning. If you're looking for any full-featured marketing automation software with minimal IT involvement, Act-On may be an ideal one.
Marketo is an excellent automated solution to create professional, rapid-fire content such as emails, landing pages, forms, social posts, and any marketing campaigns that are tailored to leverage digital marketing efforts.
With its focus on various aspects of digital marketing, it offers essential features like lead generation, leads nurturing, CRM integration, analytics, and report.
This software receives much praise for its usability. With a simple, straightforward interface, the features and tools are easy to get used to. It also has a native Salesforce integration, as well as other popular software to keep your marketing and sales database in perfect harmony.
If you have pretty straightforward automation needs, Marketo is a must-have in your marketing tech-stack.
Pardot is designed for organizations that mainly focus on B2B sales and marketing automation. It features lead management, a landing page builder, an automated drip campaign, ROI reporting, and real-time sales notifications to align marketing and sales team functions.
As a Salesforce product, Pardot offers native integration with the CRM. With the integration, it allows your customer service team to seamlessly add a current customer to drip emails and review them.
However, one thing to be mindful of is that this software is quite pricey in the market. But, if you have an extra budget to ramp up your startup marketing efforts with some robust technology, Pardot should be on your list of options.
Wrapping Up
Marketing automation software not only saves you a ton of time, money, and energy, but it also helps you streamline and speed up your marketing processes. If you're considering jumping into marketing automation for your startup, it's crucial to understand your business needs and how it affects your marketing performance. Choosing the right marketing automation software that covers all your business needs increases your chances of developing your startup's brand cost effectively.
Like this Article? Subscribe to Our Feed!

Andre Oentoro is the founder of Breadnbeyond, an award winning explainer video company. He helps business increase conversion rates, close more sales and get positive ROI from explainer videos (in that order).