Life Line Screening Reviews 2023: Does it Really Work?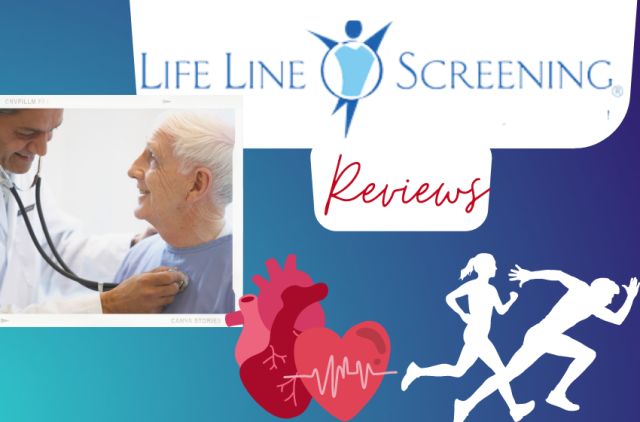 There are many health issues that can happen as we age and those are serious trouble if left unchecked.
As it goes that prevention is better than cure, you need to know what is happening inside your body. For this, you need regular body check-ups and Life Line Screening will come in handy.
Life Line Screening is a provider of preventive health screenings in a wide range of health complications to ensure a healthy life. Let's know what you can get covered and how much you need to spend.
Life Line Screening Reviews: Product Overview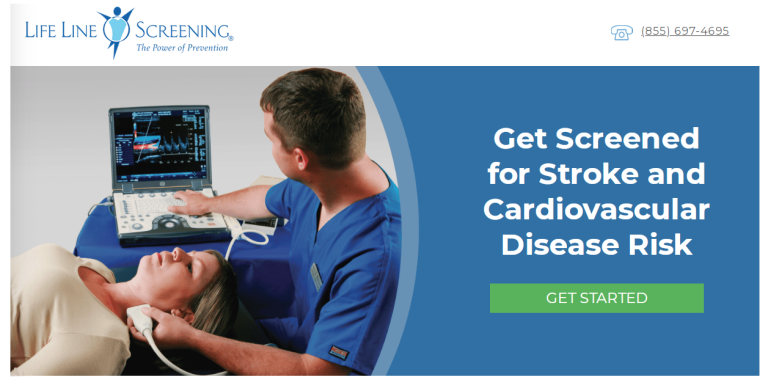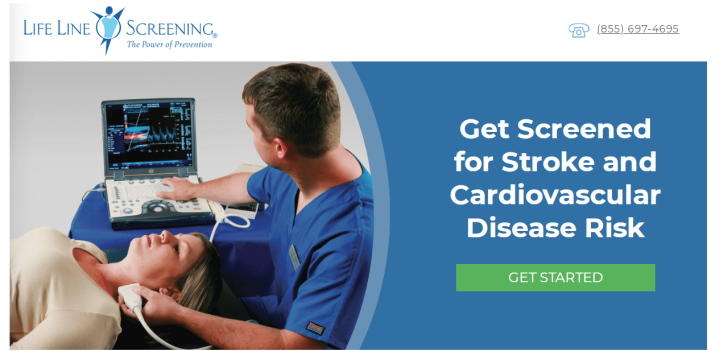 | Product Name | Form | Description | Price | Official Website |
| --- | --- | --- | --- | --- |
| Life Screening | Health Program | Life Line Screening is a health care facility that conducts tests to detect multiple diseases. | Depends on the packages. | |
Amazing reviews from Customers- Find out what they said!
Below are some genuine reviews from the Life Line Screening customers.
"Life Line Screening detected a total blockage of one of my husband's carotid arteries. We made an appointment right away with the vascular surgeon, who then told us that it wasn't life-threatening at this point and sent us on our way, which was good. But it gave us a baseline. My husband is now in touch with a vascular surgeon on a regular basis because of that. I'm very glad that we had the Life Line." –Nancy of Rockton, IL
"My husband had a stroke right before turning 55 yrs old. He had asked our PCP to have tests done several times, in the 5 yrs since then, to make sure there were no further blockages because they never really determined the reason for his stroke (stroke was 12/31/2015). His cholesterol numbers were normal & the PCP said that he was 'doing good ' & no need for any tests. We had a bit of a windfall & had the money to do Life Line Screening at the time of receiving the notice in the mail so I decided to set up appts for each of us."– Cheryl of Springboro, PA
"Life Line does some sort of testing I've never had done before and I gave it a try. There was a process that I never experienced in my 65 years. I've never had my ankles strapped down for the blood flow down through the legs.When I got the results, I immediately called my doctor and everything was great. Life Line did a great job and I was amazed at how quick it was to do this testing. It was what I needed."–Karen of Columbiana, OH
Click Here to Know More About Life Screening Program!
What is Life Line Screening Program?
Life Line screening is a premier provider of preventive health screening services to identify the growing risks of stroke and cardiovascular disease. It is designed for grown-ups or adults over 50 to offer screenings for various medical conditions and concerns.
Primarily, these screening services are available for heart, kidney, liver, stroke, diabetes, cancer, bone and joint health risk, malignant growth, and many other health complications. Life Line screening performs these screening services in community-based buildings including churches, town halls, and libraries.
Established in 1993 from Florida to Midwest, Life Line Screening has screened successfully over 10 million individuals for constant maladies. Mainly available in the USA, this medical organization has access to residents of over 100 cities in the country.
With 60 mobile teams, they claim to serve 1 million individuals annually at a reasonable rate.
Life Line screening has completed 20 years in serving screenings and its legitimacy has been featured in many reports. World Congress of the International Union of Angiology in 2014, Cleveland Clinic in 2002, and the University of Florida have already quoted Life Line screening in their reports.
Besides, this organization owns its Scientific Advisory Network which includes a wide range of doctors, specialists, surgery, and medicine professors. These medical experts work as exploration pioneers and help in the hall of preventive health screenings.
How does Life Line Screening work?
Health screening is necessary to track the well-being of you and your family. So, LifeLine screening claims to aim to prevent or stop the ailment cycle in major constant maladies.
Before the health worsens, it is essential to identify the root cause and history of medical ailments. Thus, they empower people to consult with doctors to know their body's complete well-being.
To get screened, individuals need to book appointments via the official website of LifeLine screening or by phone. Most appointments take 60-90 minutes and they are easy to cooperate with, painless, and non-invasive.
You can reserve an appointment in two steps:
Select a Screening Location
After entering the website, you need to click to Get Started and enter your zip code to see all the available locations, dates, and times near you. The organization, Life Line Screening is available in 14,000 locations across the US and you can select one which is nearby and fits your schedule.
They have also Preventive Health Advisors so you can talk to them at (855) 697-4695 to get help in the process.
Finalize the Details
When you fix an appointment, you will receive an email with all information related to your upcoming screening. It can contain details including screening location, date, time, and some preparations you need to consider before your appointment.
Before the screening, you need to take some simple preparations which include the following:
You should not take any food for a few hours before the test.
You should not wear loose clothes.
You should not apply any lotion or oils to the skin before or during the screening process.
Life Line Screening employees will greet you at the entrance and guide you through the steps. You need to wait for your call from the Life Line Screening technician and proceed to conduct each screening.
After completing the test, you can receive some test reposts immediately on the screening sites and some other reports can take up to 3 weeks for you to get. This is because a board-certified physician needs to review the results properly before sharing them with you. However, if there is a condition that needs immediate attention, you can receive the notification on the same day of screening.
These health screening tests check your estimation and also predict significant changes in your system, which can bring about significant issues.
Click Here to Know More About Life Screening Program!
What are the Benefits of Life Line Screenings?
Studies show that non-communicable diseases have been booming with the population increase annually. The pace of increasing such diseases has been gruesome since 2000.
The sad reality is that many people are not aware of the diseases prevalent in their bodies, which can lead to serious conditions if not recognized. So, early detection of the risk factors is essential before they develop into fatal issues and this is the main motive of Life Line Screening.
So, Life Line Screening can offer the following benefits.
Helps detect significant problems early.
Helps prevent disease progression.
Easy and affordable
Offers useful health insights and encourages people to be conscious about health protection.
Provides a better understanding of the risk factors of chronic diseases including chronic obstructive pulmonary disease.
Hires board-certified professionals to conduct screenings and prepare reports.
Why is Life Line Screening Effective?
Now, medical services have been moving from curative to preventive treatment, which is essential for long life. At this phase, a majority of cardiovascular specialists certify essential preventive wellbeing screenings. Thus, the United Kingdom and the United States have already advanced their feet to confirm their vascular screenings in research and studies in hospitals.
The research conducted in 2014 shows that preventive screening for cardiovascular diseases has come out as a wellbeing appliance for patients with discovered danger factors. In such a case, Life Line screening can help you with identifying hazard factors and alert the potential results.
According to the report, Ebiquity Research Firm supports Life Line Screening AHA in improving the Cardiovascular strength of American citizens. The AHA also plans to reduce heart problems and cardiovascular disease.
Thus, Life Line Screening is determined to its objective to avoid disease as soon as possible and make people remain healthy for a long time. The following points help you believe in life Line Screening to ensure your healthy living.
The organization hires only board-certified and authorized doctors to supervise your screening results.
The technology expert will audit your screening reports to ensure if there are any health issues.
The organization also conducts an arbitrary inspection of your screening results now and again.
Many different doctors are available to audit regularly their companion's reports.
They also possess labs certified by CLIA.
Click Here to Know More About Life Screening Program!
What are the Programs in Life Line Screening?
Life Line Screening includes a total of 15 preventive screenings which investigate your general wellbeing. Besides, it is available for screening for the following categories.
Heart Disease and Stroke
Carotid Artery Disease
Abdominal Aortic Aneurysm
High Cholesterol / Complete Lipid Panel
6 For Life Health Assessment
Atrial Fibrillation
Peripheral Arterial Disease
C-Reactive Protein
Liver, Kidney and Diabetes
Chronic Kidney Disease
Vital Organ Screening – Men and Women
A1c Screening
Type 2 Diabetes
Elevated Liver Enzyme
Kidney Function, Liver Function and C-Reactive Protein (Men and Women)
Cancer
Colorectal Cancer
Prostate Cancer
Prostate and Testosterone (Men)
Bone and Joint
Vitamin D
Osteoporosis
Bone Health (Men and Women)
Wellness Panels and Other Screenings
Annual Key Health (Men and Women)
Wellness Panel (Men)
Wellness Panel Plus (Women)
Wellness Panel Premium PLUS (Men)
Wellness Panel (Women)
Thyroid Disease
Testosterone Deficiency
Life Line Screening has included three significant tests to recognize these above health complications.
Ultrasound (USG)
An ultrasound test helps with peeking inside your body and shows a 3D picture of body organs by projecting the sound wave. This helps detect narrowing and plaque exhibition in your vessels.
It also assists in identifying cholesterol plaque in the supply routes of the carotid artery on each side of the neck. This way, plaque improvement helps display an unusual danger of ischemic stroke. So, many times, they involve in consolidating an ultrasound test for osteoporosis in the heel.
Finger-prick Blood Test
Medical experts use a lancet containing a needle during this test to penetrate a little opening in one finger. This allows them to study your health with a couple of milliliters of blood.
You need not worry about injecting the needle into your skin as it is painless. As the hired specialists use innovative tools and devices, they assist you with an effortless clinical screening experience. Professionals believe it to be easy and safe for a sample.
Limited Electrocardiogram (ECG)
ECG is used to envision and gauge the electrical activity of the heart and it is an effortless test. Medical assistants will put 12 little electrodes on the skin and the machine creates phonographs of the rhythm of the heart called waveforms through the computer.
If there happens any abnormity in the ECG, the professionals perform another test subsequently. For this, they can use another vascular test with ultrasound for a stomach aortic aneurysm.
Who is Life Line Screening best for?
Life Line Screening is an amazing health care tool that helps identify risk factors for stroke, cardiovascular diseases, and many other even health symptoms. People who are over 50 and concerned about their health, can get screened.
Besides, those who are over age 40 and develop a risk factor for cardiovascular disease including diabetes, high blood pressure, high cholesterol, obesity, a history of smoking can also take benefit of Life Line Screening.
Life Line Screening Pros and Cons
Pros
Cons

✅ Contains a wide range of screening tests including strokes and cardiovascular disease.

❌

Need to book an appointment early to get a ticket.

✅ Provides clear instructions and accurate results.

❌

Available only in the US

.

✅ Easy, painless, and non-invasive screenings.

✅ Experienced health care service provider.

✅ Offers online appointment booking.
Life Line Screening Cost and Discounts
You can get five comprehensive screenings from Life Line Screening during a single appointment. This way, you can verify if there are potential risks for developing osteoporosis, stroke, or heart disease in your body.
You can get these 5 screen tests in a package that is available at $149, which includes 1 screening for osteoporosis test and the other 4 for observing vascular disease and stroke. Besides, there are also other two screening packages.
The second package comes with 5 health screenings addressing overall health assessment to identify the risk factors of 6 chronic conditions. You can get this wellbeing evaluation bundle package at $228.
If you want to have a premium membership, Life Line Screening has Wellness Gold Membership that comes at $19.95 per month. You can get the following benefits in this package.
Life Line Screening offers the annual performance of six health screenings.
They also provide vascular screenings if ultrasound technologists find it necessary for you.
You can get two free screenings of the carotid artery as a bonus.
You can get face-to-face nurse advice or consultations.
You can get lab analysis worth $100 annually.
Any discounts?
Yes. If you purchase the mentioned packages now, you can get a 50% discount.
Click Here to Get Life Screening Program at Discounted Price!
>> Related Article: The Stop Snoring and Sleep Apnea Program Review: Does it Really Work?
Conclusion
Life Line Screening is a health care program to identify a wide range of cardiovascular diseases and general health conditions. It has mainly five categories of health screenings at three different cost packages.
This health facility is designed for people above 50 who develop risk factors for multiple health issues due to growing older. It has 60 mobile squads and is available in 100+ cities in the US.
>> Related Article: 5 Best Sleep Aids Supplements and Program in 2023
Life Line Screening​​ Reviews FAQ
Is Life Line Screening a scam?
Life Line Screening is 100% genuine business. Since 1993, the organization has been running with 60 team squads in 14000 Life Line screening locations throughout the US.
How long does it take to get results from Life Line Screening?
You can get some screening results instantly after the test and some reports can take up to 21 days for you to collect as frequent supervision is needed.
Is Life Line Screening covered by insurance?
The price of some screenings such as vascular screening offered from Life Line Screening does not get covered by Medicare or government insurance. However, they offer point-by-point receipts that can be deferred to the insurance company to think about inclusion.
Click Here to Get Life Screening Program at Discounted Price!