50+ Easy Keto Meals From The Best Keto Cookbooks: Complete Guide 2023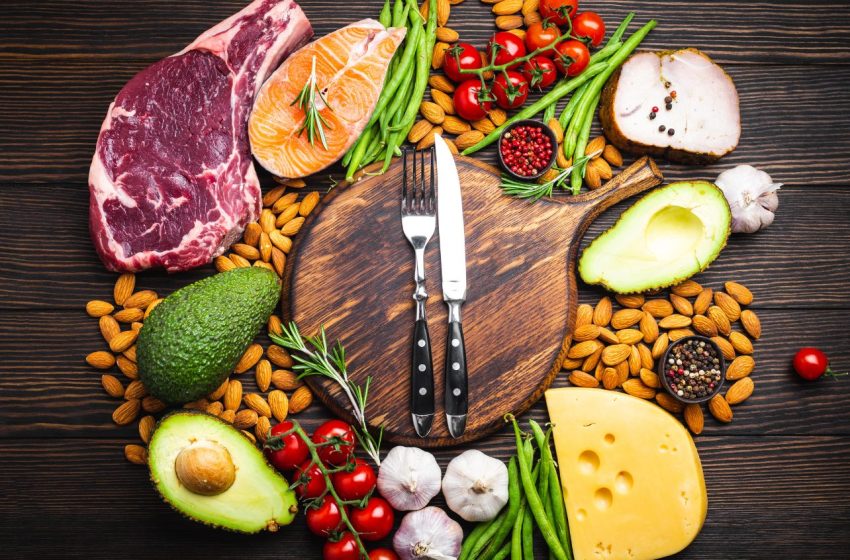 Keto meals are the best if you are looking for a hearty meal to lose weight. This low-carb diet plan encourages a high intake of protein and fat.
The Keto diet, being low-carb, is also effective in improving the body's glycemic control. So, Keto dishes made with simple ingredients are good for people with type 2 diabetes.
Studies also suggest that Keto dishes are great for improving one's cognitive functions. They can even be a complete meal for patients with Alzheimer's.
Here, we will discuss some examples of Keto diet recipes and the best sources to find low-carb recipes. We will also mention the basics of Keto meals and the benefits of eating Keto, among other things.
Keto Meals: Keto Diet Basics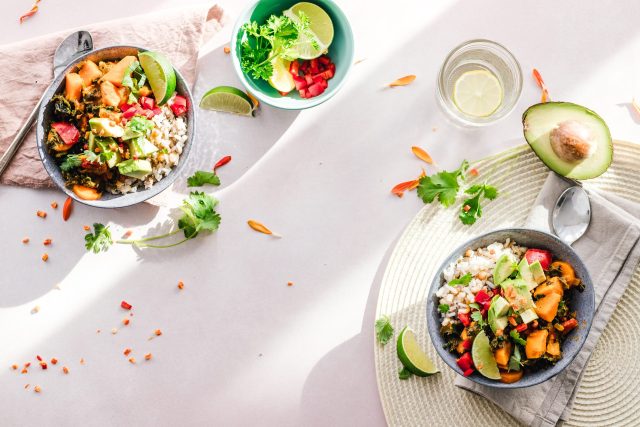 Before we get into the Keto recipe ideas and sources, we must know the basics about Keto meals. First of all, it is a low-carb meal plan, where carbs constitute only 5-10% of the calories consumed. The majority of the Keto meals are occupied by healthy fats (60-80%).
The amount of protein in your daily Keto diet will be as per your energy need. It usually is ten to thirty percent of your energy requirements. A process called Ketosis takes place when you eat Keto meals with low carbs.
Simply put, Ketosis is a process of using fats as the main source of energy. However, this is a complex process, and we need a brief understanding of the same.
What is Ketosis?
The low-carb portions in easy Keto Meals help us reach a metabolic state called Ketosis. In this state, our livers produce Ketones molecules from fats. These molecules are used as fuel sources for the body instead of glucose.
A proper Keto diet allows the daily consumption of 20-50 grams of carbs. Also, a good Keto dish must have fish, meat, chicken, nuts, eggs, and other forms of healthy fats.
However, you must also be watchful about the portion of protein in your Keto diet. Otherwise, excessive protein can get transformed into glucose and affect the process of Ketosis.
Now, why is this Ketosis stage so important? Once you enter the Ketosis stage, following Keto recipes, you will feel fuller for longer. In other words, the low-carb Keto meals, leading to Ketosis, will help you avoid overeating and lose weight effectively.
Further, you may be able to deal with type 2 diabetes better once you have reached the Ketosis stage. So, follow your favorite Keto recipes to reach the Ketosis stage and get healthier.
However, the Keto diet plans are varied and have different versions. Let's have a look at them in the upcoming section.
Types of Keto Diet Plans
Keeping the carbs low is a must in Keto recipes. However, there are usually four types of Keto diet plans. Those are:
Very Low-Carb Standard Ketogenic Diet
As the name suggests, it is a low-carb Keto diet plan. Your daily Keto meal in this plan must have just 10% carbs. The remaining 90% will be covered by healthy fats (70%) and protein (20%). This is a healthy diet plan to lose weight and improve the glycemic response of our bodies.
Cyclical Ketogenic Diet
This can be a Keto diet that your whole family will love. You can have high-carb meals on two days of the week. On the other five days, it will be usual low-carb meals.
Targeted Ketogenic Diet
This is a super easy plan where you can only have carbs around workout sessions.
High Protein Ketogenic Diet
This, again, can be something your whole family will love. This will allow you to have more chicken or other proteins than the Standard Ketogenic diet. In these Keto meals, 60% fat, 5% low-carb, and 35% protein are covered.
However, the most popular low-carb Keto diet plans are the Standard Ketogenic Diet and High Protein Ketogenic Diet.
Benefits of Going Keto
Keto recipes can have all the flavor and be tasty if you know how to mix and match. You can have flavorful veggies, beef, almond flour, green beans, chicken with a creamy sauce, and lots more. Further, Keto recipes have a host of health benefits.
Maintain a Healthy Weight
Did you know you can maintain a healthy weight without quitting your favorite parmesan cheese? Yes, easy Keto dinners and filling lunch can help you get a healthy weight. Easy Keto recipes can also prevent obesity.
Surprising, but a Ketomeal with cream cheese or egg salad can indeed be as effective as a low-fat diet. Rather, a Keto meal can yield better long-term weight-loss results. Reports suggest that a Keto meal with high healthy fats can decrease the visceral adipose tissue depots more effectively.
The Ketones formed by the livers using fat play an effective role in avoiding a little kick of hunger frequently. Further, without leaving your comfort food like cream cheese, you can improve the glycemic response of your body. These things also help in losing excess weight while having flavorful food.
Fight Diabetes
Eating tasty Keto-friendly food like a cooked chicken dish, savory pulled pork, etc., can help you fight diabetes. It is also great for prediabetic people.
Now, what are the main problems of diabetes? It makes the sugar level in your blood shoot up and deteriorates the metabolism and insulin functions. Fortunately, tasty Keto dinner ideas and lunch variations can help combat these problems.
Delicious Keto-friendly meals help us lose weight and optimize the insulin sensitivity of our bodies. Women can manage type 2 diabetes better with a Keto meal. Women can also eat a Keto meal to decrease hemoglobin A1C for better sugar management.
Further, a Keto meal can be a safer and more natural method to fight diabetes than popping conventional medicines.
Healthy Heart
You can go grain-free with your Keto diet plan and choose an alternative like cauliflower rice for better heart health. Keto-friendly easy weeknight meals improve your heart health in the following ways.
Delicious Keto-friendly items help to shed excess body fat.
Salads, cooked chicken, veggies, cheese, and other items boost the level of good cholesterol or HDL in our blood.
These food items keep the blood sugar level in check.
A Keto meal also helps to maintain a good blood pressure level.
Help Combat Polycystic Ovary Syndrome
If you include veggies and other Keto-friendly recipes in your diet, you can fight polycystic ovary syndrome. This is a common problem faced by many women of menstruating age.
Incorporating Keto-friendly recipes in your favorite weeknight meal reduces the level of insulin in the blood. Thus, they help in fighting PCOS.
You can also make your Keto recipes completely gluten-free by omitting the grains. Keto-friendly recipes do not necessarily have to be completely gluten-free. You can replace the grains with veggies, fruits, or their favorite marinara sauce for the required carb intake.
Eating gluten-free recipes will minimize inflammation, a common discomfort caused by PCOS.
Other Health Benefits
Keto recipe ideas can be low in gluten or completely gluten-free. So, these recipe ideas may come in handy in dealing with digestive problems and bone problems.
Also, these recipe ideas can help fight epilepsy, Alzheimer's disease, and brain injuries. Further, extensive research is going on to prove the Keto diet's efficacy in combatting Parkinson's disease.
Who is Keto for?
Keto recipe ideas are popular these days as they can be beneficial for a lot of people. People who can benefit from these recipe ideas are:
People who are trying to lose weight
Anyone who is prediabetic or suffering from diabetes
Women suffering from PCOS
Someone with a cardiac disease
People with epilepsy, Alzheimer's, Parkinson's, and other nervous problems
People suffering from acne problems
Examples of Keto Meals, Beverages & Snacks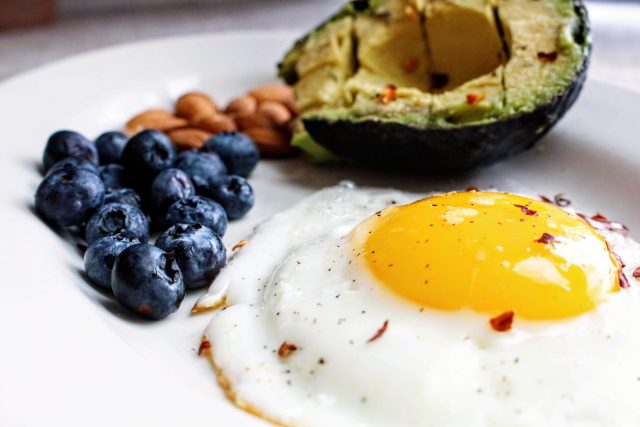 Keto recipe ideas are easy to find. Be it zucchini noodles in an instant pot or spaghetti squash, these recipe ideas will allow you to experiment. Here are some examples of delicious Keto-friendly food items for meals, beverages, and snacks.
You can easily incorporate these items into your recipe ideas. So, switching to a Keto diet may not be that difficult.
Keto Meals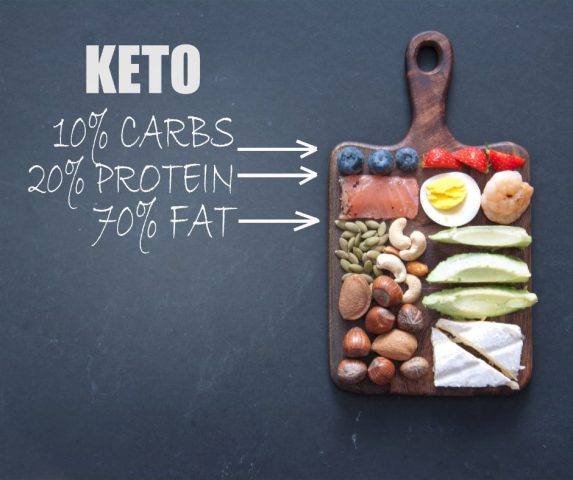 In this section, you will see food items that take a reasonable cooking time to get prepared. Some can even be served in an instant pot with no cooking time required. Nevertheless, some Keto-friendly items are:
Chicken
Turkey
Salmon, herring, and other fatty fishes
Eggs
Full-fat cheese like mozzarella cheese, blue cheese, goat cheese, cheddar cheese, cream cheese, and brie cheese
Yogurt, cream, butter without sweet
Beef, pork, bison, venison, organ meets, etc.
Pumpkin seeds, almonds, macadamia nuts, and other nuts and seeds
Cashew, almond, and peanut butter
Avocados
Olive oil, sesame oil, avocado oil
Green vegetables like pepper, zucchini, broccoli, mushroom, tomatoes, spinach, etc.
Condiments like fresh herbs, garlic sauce line juice, spices, salt, vinegar, and pepper for flavor
You can experiment with your recipe ideas and make soup and delicious savory items in a little prep time. It can be sauteed spinach with grilled chicken, shrimp scampi, or an omelet with bacon. You can also have a salad made with veggies, condiments, and healthy oils to satisfy your palette.
Further, you can incorporate these items in breakfast, lunch, or Keto dinners by being innovative with your recipe ideas.
Keto Beverages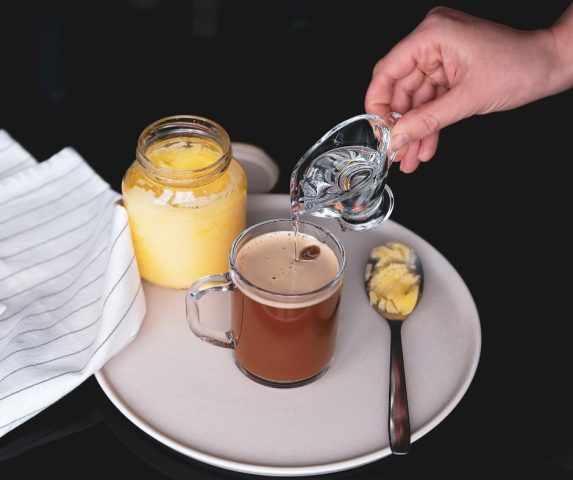 Despite what any recipe book says, water is the best beverage you can have on a Keto diet. You can drink sparkling water if you are looking for a healthier alternative to soda water.
Plain coffee and bulletproof coffee is also a safe keto drink. You can make your coffee tastier by adding heavy cream. However, please don't add sugar or anything sweet to it. Further, a cup of green tea, rich in antioxidants, can be your go-to beverage on a Keto diet.
Keto Snack Recipe Ideas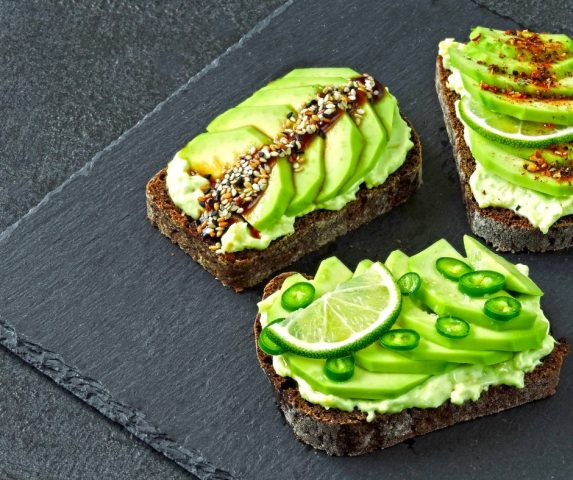 Snacking becomes delightful with Keto as it helps you have delicious things within a little prep time. Here are some recipe options for you.
Delicious chicken salad with a scoop of avocado pulp
Various full-fat cheese crisps
Garlic chicken salami with picked olives
Kale chips
Zucchini noodles with parmesan cheese crisps
Berries with whipped yogurt or cream
Boiled eggs in soy garlic sauce, etc.
Before you try out these or other Keto-friendly recipe options, it is important to focus on your weight-loss goals. It is smart to go through the popular recipe options and diet plans so that you remain on the right track.
Most importantly, choose your recipe based on your daily activities, energy, and nutrient requirements. Let's find out some sources of delicious Keto recipe options.
Where to find the Best Keto Recipes: A Quick List
From dinner to lunch and breakfast, the following ones can be the best places to find interesting Keto recipe options.
6 Best Keto-Friendly Plans and Recipe Cookbooks
| Product | Key Feature |
| --- | --- |
| | Best Overall |
| | Best All in One Meal Plans and Program |
| | Best with Practical Programs |
| | Best Selling Ketosis Cookbook 2018 |
| | Best For People Aging 50+ |
| | Best Practical Choice |
So, what are the factors that make us choose a recipe source as reliable? We consider the cooking time of the dishes mentioned, how delicious they are, etc. Also, we only pick books or plans approved by dietitians.
Let's know in detail how these sources can serve you.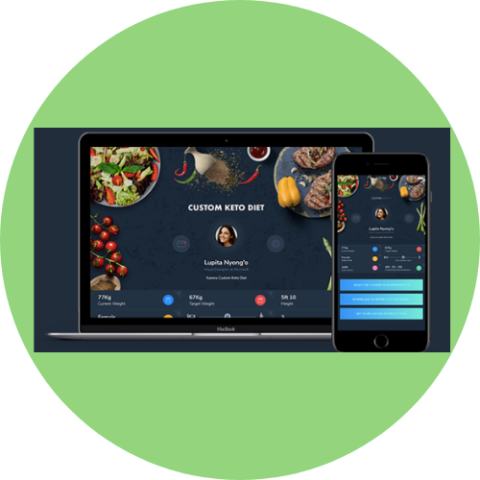 Custom Keto Diet Plan is a digital manual to adopt a Keto-friendly diet without quitting delicious foods. It lets you be innovative with your lunch, dinner, and breakfast. Its 60-day plan will be designed and customized according to your weight loss or muscle gain goal.
Its user-friendly system allows you to choose your favorite type of meat, fat, greens, etc. So, from beef to pork and from cauliflower rice to other vegetables, you can make a suitable meal plan.
Further, if you are bored of cooking and having the same Keto foods, you can edit your favorites anytime. Once you edit your option, the other details will be adjusted accordingly.
And the best part? This diet plan does not mean you will have to survive on salad. You can have a delicious beef burger at McDonald's. You can even try out Keto-friendly items at Subway and Burger King.
What's in the Plan?
Once you have accessed the plan and made the payments, the plan will offer you the following:
An 8-week meal plan
Delicious recipe instructions
Grocery list
Fast food restaurant guides
Keto Diet 101: A compilation of videos and books on the Keto-friendly diet
Delicious Keto recipe books
Full Article: Keto Custom Plan Reviews: Does this Diet Program Really Work?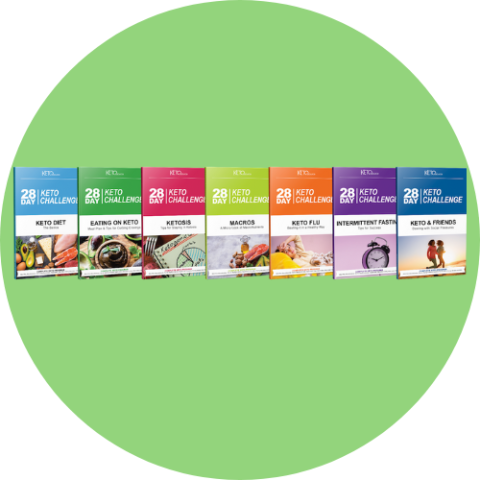 Keto Resources is a 28-day all-inclusive meal plan and program. It can serve as the perfect roadmap to reach a Ketogenic state and achieve your weight loss and health goals.
This program enlightens you about the basics of Keto meals and the right approach to intermittent fasting. Also, it comes with delicious low-carb recipes so that you can be innovative without spending much cooking time.
Further, this program challenges you to up your weight loss game by eating delicious Keto-friendly food items. The guidelines in the program will also help you sail through the challenges caused by adopting a low-carb diet.
Most importantly, this plan promises to bring lifestyle changes without making you quit delicious foods. So, you will also notice an improvement in your mental clarity and energy level.
What's in the Plan?
It comes with a 28-day meal plan and ten expert guides. Those expert guides are:
Keto Diet Basics
Eating Well on Keto
Staying in Ketosis
Mastering Macros
Beating Keto Flu
Intermittent Fasting
Keto & Friends
Guilt-Free Desserts
Yummy Avocado Recipes
Keto Supplements Guide
Shop 28 Day Keto Challenge Program at the Official Website.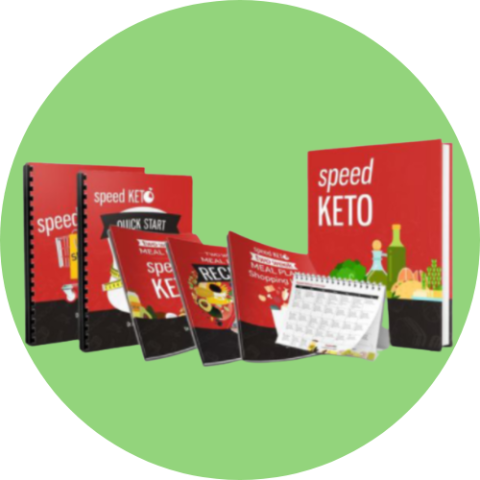 Original Speed Keto is a digital program that combines a Ketogenic diet and intermittent fasting for faster weight loss. You can easily access this program, and it comes with a well-defined game plan.
Harlan Kilstein is the man behind this program, which improves the natural fat-burning mechanism of your body. This program also promises to give you better mental clarity.
The program will also make you feel revitalized and increase the level of good cholesterol in your blood. It helps in keeping the blood pressure level in check.
The 30-day plan also comes with a 30-day meal plan. These meal plans will bring a positive impact on your overall health.
What's in the Plan?
Once you access the plan, you will get the following:
Quick Start Guide
Complete Guidebook
The Speed Keto Shopping List
Calendar
Speed Keto 2-week Meal Plan Recipes
2-week Shopping List
Speed Keto 2-week Meal Plan
Shop Speed Keto Digital Program at a Discounted Price.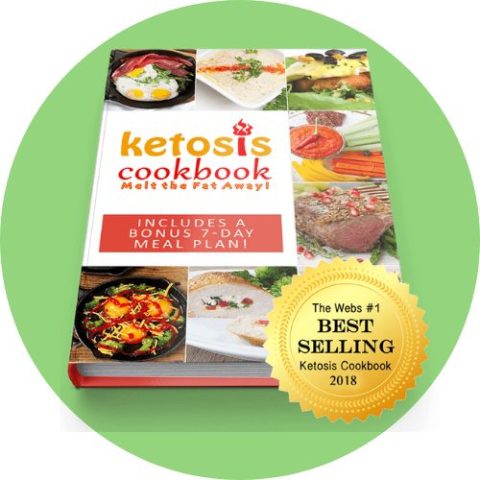 The Ketosis cookbook works as a reliable source to know how to lose weight. It has more than 370 recipes, and hence your daily meals will not be limited to salad and soup. However, it also tells how you can make a salad or soup more interesting.
Each dish in the book takes less cooking time and can be made easily. The plans in the cookbook are approved by a certified nutritionist. This book also allows you to choose the right dish for breakfast, lunch, and dinner, among many options.
This cookbook and its bonuses are much beyond a simple weight loss plan. They will guide you to improve your energy and stamina.
In addition, the guides and recipes will help maintain the balance of cholesterol in the blood. They are even effective in combatting diabetes. Further, in 2018, the Ketosis Cookbook was declared the number 1 Best Seller by The Webs.
What's in the Plan?
Ketosis Cookbook
The Ultimate Guide To the Ketogenic Diet
12-Week Meal Plan
Keto Slow Cook Meals, including 30 slow-cooker recipes
Keto Desserts
Shop Ketosis Cookbook at the Official Website.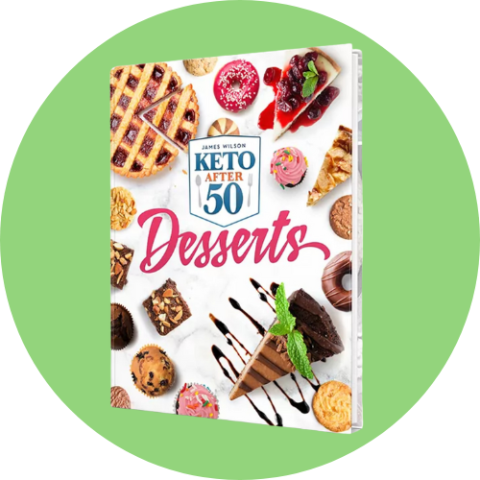 You had your chicken and vegetables at dinner. It's time to have your favorite sweet dish. Thanks to Keto After 50 Desserts cookbook, you can now have the secrets to Keto-friendly desserts.
This is a collaborative work by James Wilson and Nutrition Hacks. This recipe book allows you to make and eat desserts to your heart's content minus the carb intake.
Along with being delicious, the recipes in this book are good for balancing cholesterol levels. Also, they can effectively fight joint pains and blood sugar problems.
The dessert recipes are further ideal for minimizing inflammation and promoting faster weight loss.
What's in the Plan?
Recipe Instructions, Macronutrient Profiles for Each Serving of Every Recipe, and Ingredient Lists.
Superfood Milkshakes
Breads & Pastas
Shop Keto After 50 Desserts Cookbook at the Official Website
Full Article: Keto After 50 By James Wilson Reviews 2022: Does it Really Work?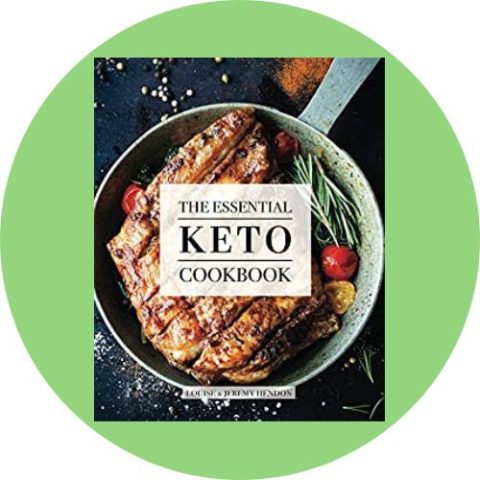 Cooking a Keto-friendly dish will be very easy if you grab the Essential Keto cookbook. From chicken to bacon, this book has every guidance you need to add flavor to your meal. Further, you will easily get the ingredients mentioned in this cooking book.
This book tells you that you can make your chicken or soup more delicious, spending lesser cooking time. Be it an oven or any other cooking medium, your favorite chicken dish can become healthier with the right ingredients.
This cooking book stands out because of its variety. From breakfast to dinner, this book has more than 100 Keto-friendly dish options for you.
Further, this cooking book mentions the nutritional statements for the recipe of every dish. This helps you to keep a check on the protein, carbs, and fat you are consuming.
What's in the Plan?
More than 104 delicious Keto-friendly lunch, dinner, breakfast, and snacks recipes
Nutritional info of the ingredients of each dish you will be cooking
Two week's meal plan, comprising lunch, dinner, breakfast
List of Keto foods
Shop Essential Keto Cookbook at the Official Website.
Full Article: The Essential Keto Cookbook Reviews 2022: Does it Really Work?
Editor's Pick: Custom Keto Diet Plan Cookbook – Best Overall Cookbook
After evaluating all these cooking books, we recommend the Custom Keto Diet Plan Including Cookbook as the best. It is user-friendly, and it allows you instant digital access. So, you become able to cook your favorite soup or bacon within a shorter cooking time.
The plan can be customized based on your weight loss goal and your current lifestyle. So, whether you are vegan or not, the plan will accommodate you. Also, it guides you on the right amount of calorie intake based on your body type and weight.
This plan also considers the fat content in your body before working on your lunch, dinner, and breakfast plans. In addition, it is ideal for detoxifying your body.
Moreover, this diet plan with the recipe book says how your favorite soup or bacon can contribute to weight loss. It's a fully integrated program to combat type 2 diabetes, cardiac problems, and other health issues.
Final Thoughts
Keto-friendly diets are ideal for losing weight and increasing your stamina. Keto-friendly foods are also good for our overall health. The best cooking books can help us find the best Keto recipes for breakfast, lunch, and dinner.
We think the Custom Keto Diet Plan Including Cookbook is the best source for finding the best recipes. It helps shed belly fat, the main reason behind metabolic and other problems.
It helps to avoid frequent hunger pangs and lose weight without hitting the gym regularly. Further, it mentally invigorates you and helps fight cardiac and diabetes-related problems.
Moreover, it guides you through using natural and raw ingredients for making your breakfast, lunch, and dinner. So, it is a safer and more natural plan for a person who is trying to adopt a Keto-friendly diet.
Click Here to Get Custom Keto Diet at a Discounted Price.
>>Related Article: The 7 Best Keto Recipe Book of 2022 • According to Dietitian
Keto Meals FAQs
Is Keto-friendly Diet Healthy?
Yes, a Keto-friendly diet is healthy. It helps you lose weight and boosts your stamina. Also, this is beneficial for people suffering from type 2 diabetes, high cholesterol, high BP, etc.
Keto-friendly diet is further a healthier option for people with neurological problems.
For How Long Can I Be in Ketosis?
Experts say you can be in Ketosis for a maximum of 3-6 months. Beyond that, you may get affected by major nutritional deficiencies.
Can I Make Keto-Friendly Foods in My Slow Cooker?
Yes, you can make a lot of Keto-friendly foods in your slow cooker. Be it your favorite Laura Rege, bacon, or spinach broth, a slow cooker helps add more flavor to every dish.
Along with augmenting the flavor, slow cooking also preserves the nutrients in each ingredient. In addition, it helps to reduce the electricity bill.
Like this Article? Subscribe to Our Feed!
Vanessa is a mom of 3 lovely children and a software geek. Outside of her career as a health and wellness instructor. She enjoys writing and researching on topics such as finance, software, health and culinary.