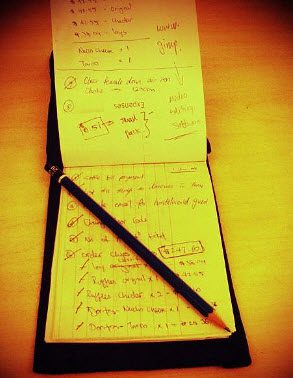 I work in a complex, high stress environment with a lot of moving parts as I'm sure many of you do too. Everybody needs to do more with less. There's always more to do than there are hours in a day. There's always information overload. It's super competitive and everybody works hard to get better just to keep up.
Sound familiar?
I wanted to create a system that would help me rise above the noise, do less to achieve more, and get an extreme advantage in terms of personal productivity. I wanted to combine and integrate the best practices for personal productivity, time management, motivation, positive psychology, and project management into a super system for getting results.
I wanted the system to be simple, holistic, easy to use, easy to start, and easy to get back on, whenever I fall off the system.
That's how Agile Results was born (the system I share inside of my book, Getting Results the Agile Way.)
The Agile Results System in a Nutshell
Agile Results is a simple system for meaningful results. I'll summarize it briefly so you can first understand what it is, and then you can use it to improve your productivity by leaps and bounds.
Here are the three keys to Agile Results:
1. Three Wins – Identify Three Wins for your day, your week, your month, and your year. By focusing on Three Wins, you focus on fun and you focus on value. You can even turn mundane tasks into compelling outcomes. For example don't just call back your customer, win a raving fan.
2. Monday Vision, Daily Wins, and Friday Reflection – This is the heart of the system. It's a pattern for weekly results. On Mondays, identify Three Wins for the week. Each day, identify Three Wins for that day. On Friday, identify three things going well and three things to improve. Your Friday Reflection helps you get better and better every week.
3. Hot Spots – Think of your life like a heat map and the Hot Spots represent key areas of pain or opportunity. By investing in your Hot Spots, you get more return on investment. For example, some life Hot Spots are Mind, Body, Emotions, Career, Financial, Relationships, and Fun. If you invest in these areas, you get synergy and build momentum (the categories support each other.)
There is a lot more to Agile Results, such as Power Hours and Creative Hours, Timeboxing, Work Things First, 30 Day Sprints, Compelling "Why", etc., but I want to first focus on just the basics.
Don't let the simplicity fool you. I've used this system to lead distributed teams around the world on million dollar projects, and yet my Mom uses it for simple projects around the house. It's really better ways for better days. Businesses large and small have been using Agile Results to bootstrap innovation efforts, improve their productivity, and build momentum around making things happen.
Those are the basics.  Keep reading and I'll show you how to put the process into action so you can start getting results.