Take Up Your Business: How To Pitch A Business Idea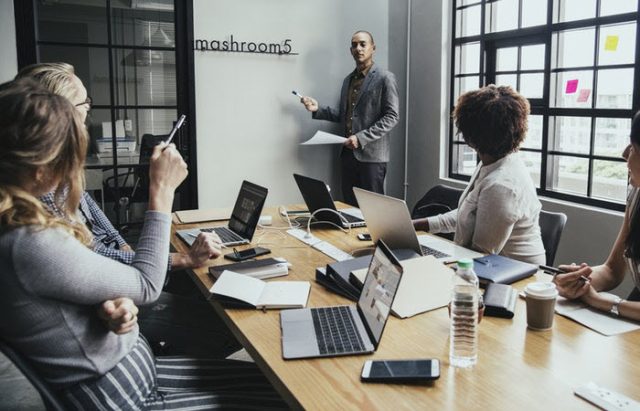 Presenting is probably one of the most common things people are afraid of. Anxiety, headache, high heart rate… All these symptoms are familiar to unexperienced presenters and professional speakers.
You might have an excellent idea which will take your business to a higher level, but if your presentation skills are not developed enough, you are likely to fail. Low self-esteem and anxiety are frequent enemies of young and ambitious professionals.
So, what can you do to pitch your ideas successfully? How can you stand out from the crowd and make people listen to you? What qualities or skills will assist you in this task?
Below are six ways on how to pitch a business idea successfully and draw the attention of your audience.
Face the Fear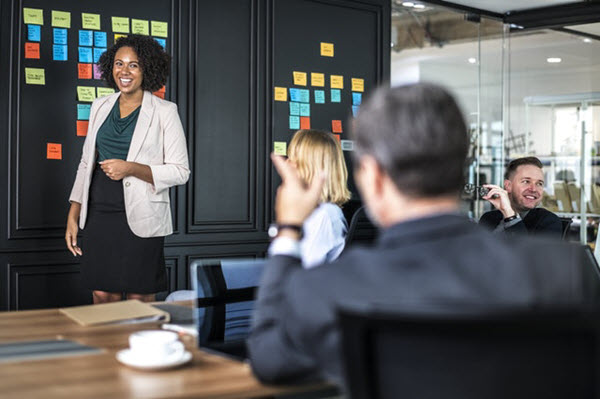 If you feel nervous while making a presentation, psychologists suggest you look straight in the eyes of your fear. Gain more experience telling jokes to friends, presenting ideas to your colleagues or just speaking to a crowd in the street. But don't attack people straight away as you might have troubles with the police.
Try to capture the audience's attention with funny stories or interesting facts. If you can pitch to a stranger, you can conquer the world with your ideas! All these exercises will help you reduce stress and feel calmer while presenting to a bigger audience.
See Also: Overcome Your Fear of Making a Presentation
Assertiveness
"Assertiveness" is a "buzzword" in the world of business. Assertive employees do not hesitate to respond to colleagues' negative comments or ask for a pay rise. They state their position clearly so that no one can question their authority.
So, next time someone tries to kill your idea with negativity, feel free to fight back with arguments. If you're assertive enough, others will treat your suggestions seriously and take your opinion into account.
Know Your Audience
There is a substantial difference when you present to a group of colleagues or you try to pitch your idea to a "big cheese". The structure of your presentation, the choice of vocabulary, and even your look will be different.
It would seem weird if you organize a meeting with a board of directors and start your presentation with the phrase: "Hey, men! What's up?" or show up dressed in a swimsuit.
Of course, you will bump into your audience's memory, but your idea will unlikely gain the necessary support it needs. Surely, it would be better to prepare beforehand. Ask your colleagues for advice and get some information about your manager's opinion. These steps will help you customize your ideas so they will be more appealing to your audience.
Predict Questions
It would be a fairy tale if your bosses accept all your suggestions without a question. Most likely, they'll be interested in details or ask you to present a business plan. However, you have to stay realistic.
Your boss will not request your marital status or talk about space projects (unless you work for NASA). Financial statements, implementation plan, and profitability are what will make your bosses interested.
Try to get into your manager's shoes and anticipate potential objections. Perhaps, your idea is not profitable enough or it is too risky for the company. Get prepared to defend your point of view with convincing arguments.
Use Visuals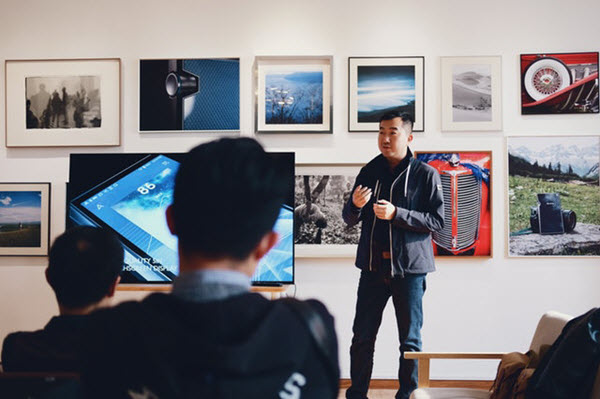 Did you know that the human brain processes visual information 60,000 times faster than a speech or a text? You can be as eloquent as Kennedy or change your communication styles as a chameleon changes its colors, but you will not succeed if you don't provide any pictures or charts.
The best solution here is to use infographics to briefly present the data. They are entertaining and will likely grasp the audience's attention.
See Also: 7 Ways To Create a Presentation that Captures Attention
Show Your Personality
You can learn all the rules and still talk like a textbook. The best speakers, such as Margaret Thatcher or Martin Luther King, had a set of distinctive features which set them apart from other public figures.
If you are average, nobody will remember you!
It's better to show something weird and become a star in the office rather than ramble, making people not want to pay attention to your ideas.
Are you a great joker or an interactive lecturer? Engage your audience in some activity or just tell a fascinating story. Define your peculiarity and show it up!
To wrap it up, you don't need to spend long hours studying the habits of famous speakers. Just allocate some time, get prepared, remain assertive, and show your personality. Just follow these tips and you won't have problems mastering how to pitch a business idea to anyone.
Like this Article? Subscribe to Our Feed!
Richard Lynch is professional blogger and content creator with extensive experience in marketing. In his spare time he writes articles for his blog on Medium and contributes to www.bookwormlab.com. Richard works as a Marketing Director for a tech software start-up.