13 Ways How To Thicken Your Hair: Complete Guide 2023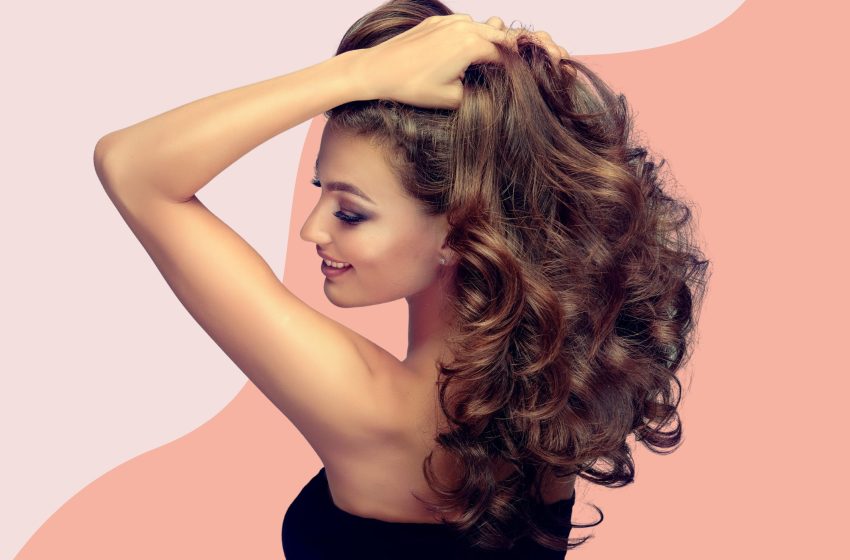 Everyone wishes they had thick, lustrous hair which falls in curls and could be styled easily. However, many of us are on the other end of the spectrum with thin hair that is prone to breakage.
Despite this, it's not the end of the world. Many factors can cause thin hair prone to breakage, many of which you may not be aware of.
In this article, we're going to take a look at the factors leading to hair thinning. We'll also walk you through how to thicken hair.
Keep on reading!
How To Thicken Your Hair: What Does It Mean to Have Thinning Hair?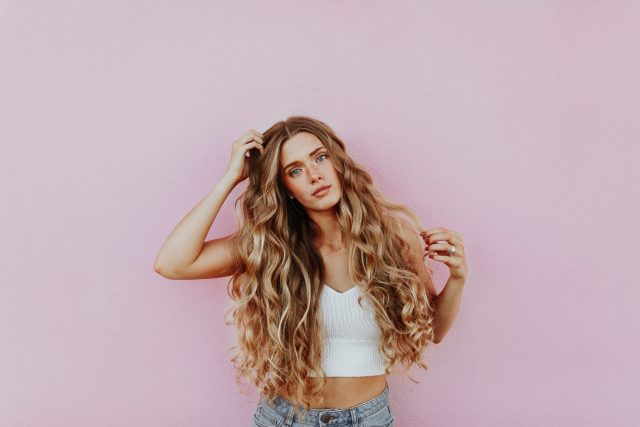 Thinning hair usually refers to a situation in which the hair on your skull appears sparse or patchy. This may be due to two main reasons. First of all, your scalp may contain the normal number of hair follicles with a healthy scalp but you may have naturally fine hair strands.
On the other hand, your hair may appear thin because of excessive hair loss or having few healthy hair follicles on your scalp. This is more commonly associated with certain medical disease conditions and poor hair care practices.
What Makes Your Hair Thin?
There are several well-known (and a few less commonly known) causes of hair thinning. Let's take a look at a few of the more common causes.
Studies have shown that many people experience hair thinning as they get older, usually over the age of 30. While there is little you can do to reverse this process, you can slow down and even stop the process.
Harsh hair treatment and styling products and practices such as perms, extreme-hold hair sprays, overwashing your hair, and using hot styling tools, relaxers, dry shampoo, and coloring agents can make your hair brittle and prone to falling out.
Certain hairstyles also make your hair prone to breaking and falling out. This includes things like wearing your hair in a ponytail, certain braiding techniques, and even certain types of wigs.
Poor nutrition is also a common cause of hair thinning. This means a diet that is poor on protein, essential oils, vitamins, and minerals.
Chronic stress and not getting enough sleep can also lead to hair thinning and hair loss.
Certain medical conditions are known to lead to hair loss such as autoimmune diseases, alopecia areata, hormonal issues (including pregnancy),
Medical treatments like chemotherapy, calcium-channel blockers, retinoids, antidepressants, oral contraceptives, anti-inflammatory drugs, and so on can lead to hair loss as well.
13 Tips on How To Thicken Hair Growth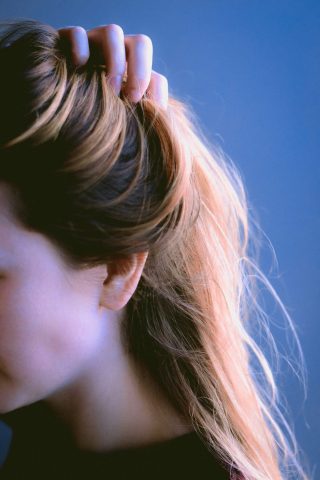 It's important to note that these methods should not replace professional medical treatment and you should always visit a doctor when you feel you are losing abnormal amounts of hair or your hair loss is due to an underlying condition.
With that being said, let's take a look at some of the ways you can thicken your hair naturally.
1. Use Volumizing Shampoo
Volumizing shampoos (also known as thickening shampoos) are special hair products that contain a host of ingredients that are intact increasing here thickness and by extension volume.
Many of these products contain agents which create a layer of material over the hair which gives a thicker hair appearance, as well as various natural proteins, oils, minerals, and vitamins that nourish the hair and help it grow more thickly.
2. Use Thickening Products
These are generally products that cover the hair in another layer of material, making thin hair thicker. However, the effects of these products only last for several days and are usually lost after washing the hair. They are usually sold as gels or sprays.
3. Focus on Your Diet
Focusing on your day is a great way to boost your overall health, stimulate healthy hair growth as well as give you thicker hair. This includes taking a diet that is rich in healthy fatty acids, proteins, vitamins A, B, C, and E, avocado as well as other healthy foods.
4. Exfoliate Your Scalp
Exfoliating your scalp helps remove buildup from products, dead skin, oils, and other materials that may have accumulated in your hair over time. This removes a lot of weight from the hair and produces the appearance of buoyancy and fullness.
It also helps stimulate blood flow to your scalp which improves hair growth by supplying your hair roots with nutrients and oxygen.
5. Avoid Hot Styling Tools
Hot styling tools such as hair dryers, hair blowers, curling irons, and suit on or quite damaging to the hair. They may lead to breakage, hair loss, and eventually thinning. Avoid such tools and use devices like a cool dryer when drying your hair or wrap your hair in a microfiber towel before drying.
6. Use Hair Conditioners for Achieving Thicker Hair
Air conditioners are a range of hair products that are used to improve the texture, thickness, color, moisture content, and general health of the hair. Moisturizing conditioners are typically used after shampooing and then rinsing off.
On the other hand, leave-in conditioners are used after you apply your shampoo and moisturizing conditioner but they are not rinsed off and left on the hair throughout the day. Using these products is a great way to improve the thickness of your hair over time and prevent breakage.
7. Microneedling Around Your Hair Follicles
Microneedling is a minimally invasive cosmetic procedure that can also be used for improving health thinning. It involves pricking the scalp with sterilized needles to stimulate blood flow to the scalp as well as increase collagen production.
The overall effect of this is improving your hair condition and by extension thickness.
8. Scalp Massages
Scout massages also work by stimulating blood flow to the scalp thereby increasing the number of nutrients and oxygen which are provided to the hair roots. This in turn improves hair condition and thickness.
A good example is an Ayurvedic scalp massage which is quite popular for improving hair condition.
9. Avoid Harsh Hair Treatments
Of course, many hair products contain a wide range of harsh chemicals which make the hair brittle and prone to breakage. Avoiding these chemical products such as hair coloring agents, relaxers, priming agents, and even supposedly healthy treatments like keratin treatments is a great way to improve the health of your hair.
10. Choose Your Hairstyles Wisely
As we mentioned before, certain hairstyles (like ponytails and tight braids) increase your risk of breakage and hair loss. Certain hairstyles are considered protective and help protect your hair from falling out excessively.
These include hairstyles like box braids, wigs, locks, faux locks, twists, and so on.
11. Supplements for Healthy Hair Growth
Supplements are also a great way to thicken your hair by providing them with nourishing substances. Let's take a look at some great supplements for treating hair thinning.
6 Best Hair Thickening Supplements
| Product | Key Feature |
| --- | --- |
| | Top Consumer's Choice |
| | Best Overall Hair Supplement |
| | Most Popular Health Supplement |
| | Best for Hair and Scalp Care |
| | Best Natural Ingredients |
| | Best Practical Choice |
1. Top Consumer's Choice: Restolin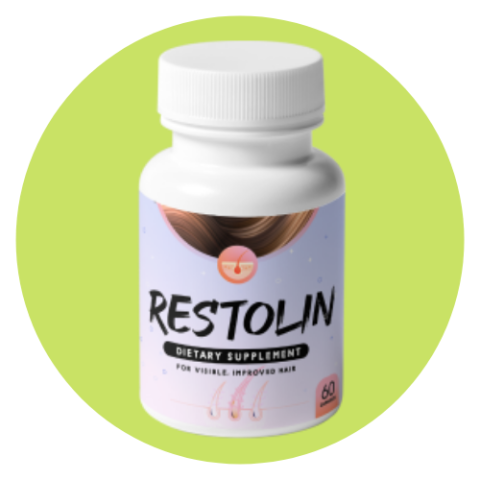 This is a natural hair supplement that is designed to prevent hair loss by providing the hair with several important nutrients. It contains about 17 important nutrients but some of the most important ingredients include vitamins C and E, Beta-glucan, pine bark, Essiac tea complex, quercetin dihydrate, and arabinogalactan.
The product has a lot of encouraging reviews and is definitely a standout in the industry.
Shop at Restolin's Official Website
2. Best Overall Hair Supplement: Hairfortin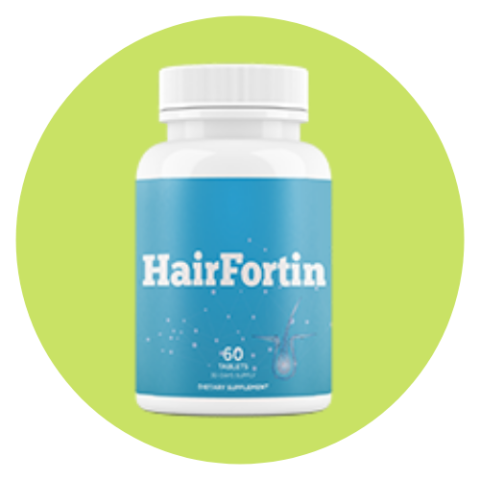 Hairfortin is another hair growth supplement that appears in capsule form. The supplement is administered as two capsules taken once a day and contains several key ingredients like vitamins A, C, D, E, B6, and B12, folic acid biotin, and zinc.
Shop at Hairfortin's Official Website
3. Most Popular Health Supplement: Divine Locks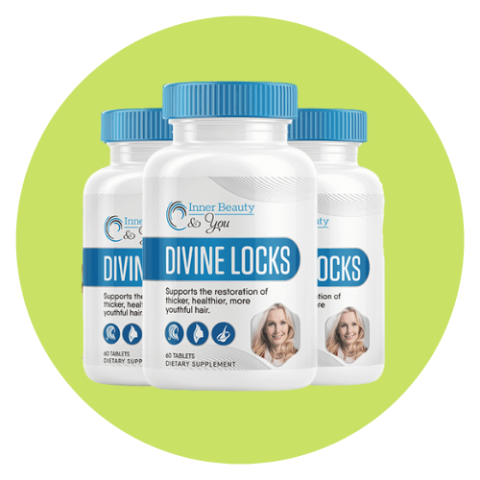 Divine Locks is a powerful supplement that helps nourish the hair by providing it with a wide range of natural ingredients and nutrients like L-methionine, Gotu Kola, citrus bioflavonoid, grape seed extract, hydrolyzed keratin, alpha lipoic acid, Fo-Ti root, Amla fruit, Goji berry, and so on.
The effects are said to be rapid and quite effective with many positive reviews.
Shop at Divine Locks's Official Website
Full Article: Divine Locks Reviews: Does it Really Work?
4. Best for Hair and Scalp Care: Folital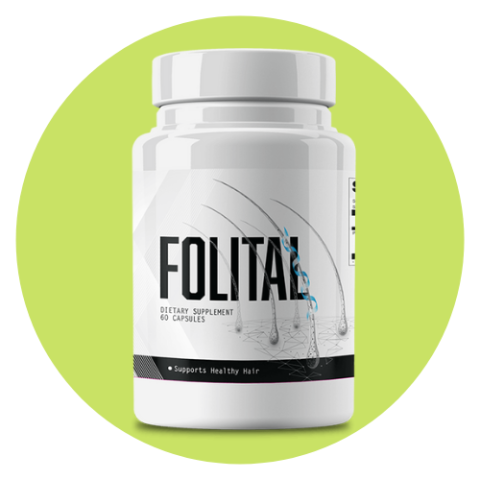 This is another amazing hair loss supplement that is geared towards improving your overall hair health and thickness. However, in addition to providing important nutrients to the hair, it also approaches the issue of hair loss from another aspect.
Heavy metal poisoning has long been known to be a cause of hair loss and therefore Folital offers several important ingredients (like bentonite clay, Psyllium husk, and flaxseed) which help the body bind these harmful toxins and eliminate them safely thereby increasing hair thickness.
Shop at Folital's Official Website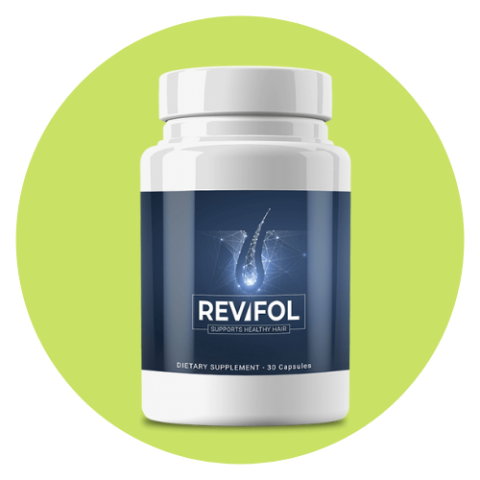 Revifol Hair Loss is a natural hair supplement that contains several key ingredients like biotin, vitamin C, pantothenic acid, zinc, calcium, citrate, vitamin B6, vitamin E, manganese gluconate, selenium, and copper. It's usually taken as two capsules that are taken together.
Shop at Revifol's Official Website
6. Best Practical Choice: Folexin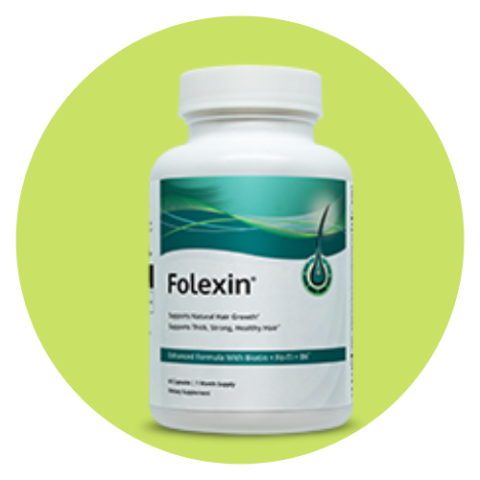 Folexin helps nourish your hair roots and is a great product for those who are struggling with hair thinning. It helps suppress several hormones which are believed to be partly responsible for hair loss. Some of the ingredients contained in the product include vitamins A, B1, B5, B6, B12, C, D3, and E, zinc, magnesium, calcium carbonate, manganese, L-tyrosine, and so on.
Shop at Folexin Official Website
>>Related Article: 9 Best Hair Growth Supplements and Vitamins in 2022
12. Use Oils
Your hair follicles naturally produce oils that help nourish and protect your hair by increasing the amount of moisture it retains. Many of the products which we use are harmful practices.
Washing your hair excessively may lead to dry, brittle hair that has been stripped of all these natural oils and that is prone to breakage. Certain oils like olive oil, aloe oil or gel, coconut oil, castor oil, and rosemary oil are great ways to add healthy oils to your hair and improve your hair thickness.
13. Drugs & Medication
Certain medications can also be used to increase hair thickness. However, these are mostly used in more severe forms of hair loss and should not be used without consulting a medical professional first. Some examples of these drugs include minoxidil and finasteride.
Editor's Pick: Take Supplements – Restolin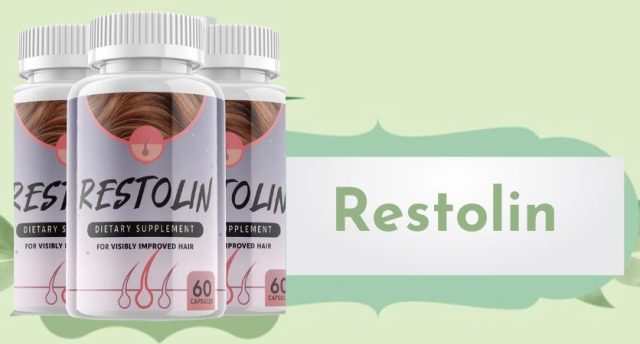 | Product Name | Form | Description | Price | Official Website |
| --- | --- | --- | --- | --- |
| Restolin | Easy to swallow pills | Restolin promotes hair growth and thickness by providing your hair follicles with much-needed nutrients. | $69/bottle | |
Restolin is a great hair loss product that was designed with a blend of all-natural ingredients which are targeted toward promoting hair growth and thickness by providing your hair follicles with much-needed nutrients.
The supplement works in several key ways. These include providing vital nutrients to your scalp and hair follicles, stabilizing your hormones, and promoting hormones that stimulate heart growth.
Also, Restolin helps your body bind harmful heavy metals and toxins which may have been behind your hair loss.
Restolin is sold as a capsule and the usual dose is two capsules taken once a day. The product can be purchased online and costs about $70 (minus shipping and delivery fees).
Conclusion
Hair loss is a serious issue and one which can have significant effects on your confidence and quality of life. It can be caused by a wide range of factors, ranging from life-threatening and permanent to merely minor and temporary.
There is a wide range of treatment options which are available for individuals struggling with hair loss. These include drugs, supplements, minor procedures, and other techniques.
However, when it comes to hair growth supplements, few can stand up to Restolin.
Restolin is a proprietary blend of top hair growth ingredients.
These all-natural ingredients blend to improve nourishment to your hair follicles, bind toxins and balance your hormones. Try out this amazing product to enjoy all these benefits and more.
Click Here to Get Restolin Supplement at a Discounted Price.
>>Related Article: Why is My Hair Falling Out? Triggers of Hair Loss
How To Thicken Your Hair FAQs
What should I do if my hair starts thinning rapidly?
Several conditions may lead to hair loss and subsequently hitting, however, if your hair starts to fall out in large amounts you must seek the attention of a medical professional. This is because such rapid hair loss is usually due to underlying medical conditions and may be a sign of more serious issues.
Is hair thinning permanent?
This depends to a large extent on the cause of the thinning. Conditions that cause significant damage to the hair follicles such as fibrosis or autoimmune diseases typically lead to permanent hair loss. On the other hand, temporary causes of hair loss such as harsh hair treatments, certain hairstyles, and a poor diet are quite reversible and only lead to temporary changes in hair quality.
What kind of doctor should I see to discuss hair thinning?
The appropriate doctor to visit for such concerns is a dermatologist. This is because hair follicles are skin appendages and therefore fall under the field of dermatology. The dermatologist is most likely going to ask you some important questions, examine your hair and skin, as well as possibly run some tests to help you determine the cause of your hair loss and help you figure out what you can do about it.
Like this Article? Subscribe to Our Feed!
Vanessa is a mom of 3 lovely children and a software geek. Outside of her career as a health and wellness instructor. She enjoys writing and researching on topics such as finance, software, health and culinary.