6 Tips On How to Lose Thigh Fat: Complete Guide 2023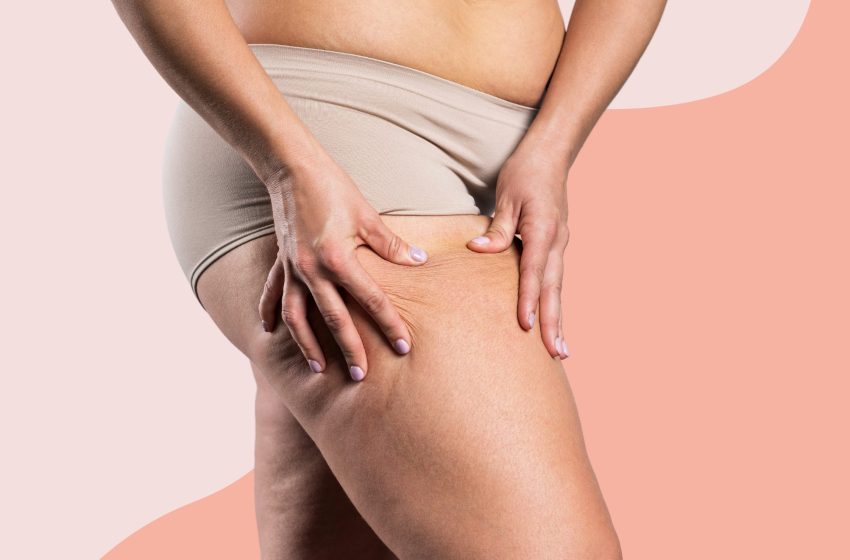 If you've been struggling to lose thigh fat, you're not alone. This is an area that a lot of people have problems with, and it can be tough to target and burn off those stubborn pounds.
Rigorous exercises may help you reduce body fat fast. However, the chances of relapse are pretty high. That's why you should do the weight loss activities slowly and nicely in order to achieve maximum long-term results.
There are many ways to reduce body fat; however, you should go only for those that can promise you long-term sustainable results. After you have chosen a weight loss method, make sure to turn it into a lifestyle.
Always go for a holistic approach. While trying to lose fat, make sure that your priority is your whole body and not just the inner and outer thighs. If you engage in the right exercises, you can lose not only thigh fat but also decrease your overall body fat percentage.
6 Tips for Toning and Strengthening Your Thighs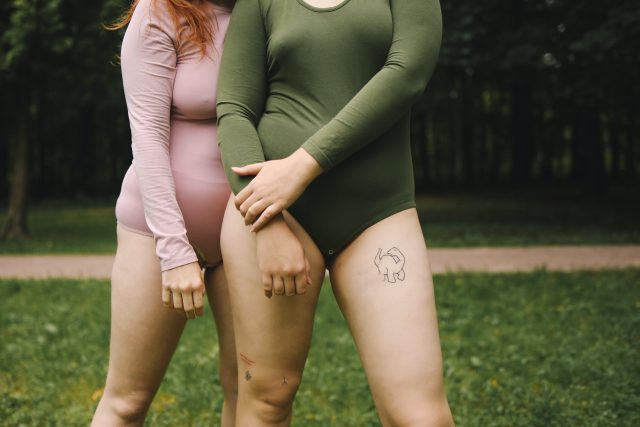 You will find the following very helpful tips if you are interested in losing leg fat and body fat in general.
1. Keep a Healthy Diet
You need to eat plenty of fruits and vegetables and other healthy foods. Try to stay away from processed foods. You can eat lean meats as well. Chose foods that have fewer calories, such as low fat dairy products.
2. Stay Hydrated
Drink plenty of water. Dehydration can lead to muscle fatigue, which will make it harder for you to see results.
3. Try Weight Loss Supplements
Try using a supplement like Garcinia Cambogia. This natural extract helps suppress your appetite and boost your metabolism.
4. Have a Healthy Sleep Routine
It is very important to get plenty of sleep. A lack of sleep can sabotage your weight loss efforts and make it harder for you to see results.
5. Diet to reduce thigh fat
You need to be eating the right foods if you want to lose inner thigh fat. Foods that are low in calories and high in fiber are a good place to start. Vegetables, fruits, whole grains, and lean protein are all excellent choices. Remember that fat cells are important, so do not try a 100% fat-free approach.
6. Exercises for Losing Thigh Fat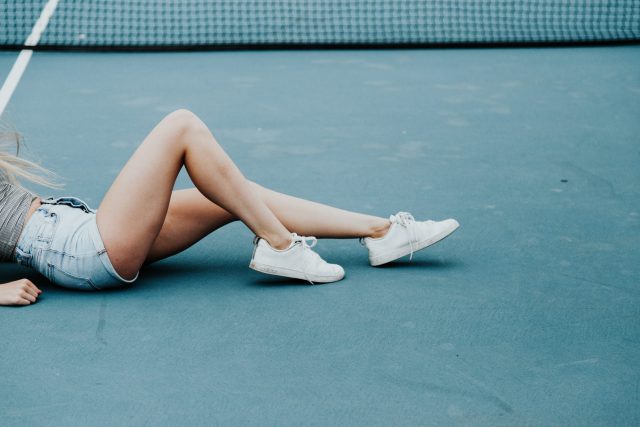 Thigh Exercises
There are many exercises that can help you lose thigh weight. However, we recommend that your focus shouldn't be just on the thighs. It's important to understand that you can't just do exercises that target your thighs and expect to lose weight in that specific area.
However, you can do exercises to enhance your glutes which will automatically help you with fat loss. Unlock Your Glutes is a very good program in this regard that you should try.
Best Program To Achieve A Firm And Round Butt: Unlock Your Glutes
When it comes to improving body shape and performance, the role of the glutes is often underestimated. People focus too much on their arm and leg muscles and belly fat while failing to realize the importance of the glutes.
If you want to improve your athletic abilities and performance, you need to work on your glutes. Unlock Your Glutes, a program by Brian Klepacki, can help in this regard.
The Unlock Your Glutes program will guide you about the exercise you need to do in order to strengthen your glutes and boost the health and appearance of your butts. This program comes as a PDF manual along with extensive videos, making it very easy to understand the program.
Shop Unlock Your Glutes Program at the Official Website.
Full Article: Unlock Your Glutes Reviews 2022: Does it Really Work?
High-intensity interval training
When it comes to losing body fat, high-intensity interval training (HIIT) is your best friend. This type of training involves short, intense bursts of activity followed by a brief recovery period.
Here are a few HIIT exercises that you can try:
Jumping jacks
Burpees
Mountain climbing
Sprinting
Swimming
Cycling
Boxing
The following is a very effective HIIT program that you will find very helpful.
Best Beginner-friendly Bodyweight Program: Bodyweight Burn
If your main and top priority is to lose fat from your inner thighs, Bodyweight Burn is the perfect program for you. This High-Intensity Interval Training (HIIT) program is a user-friendly program that anyone can benefit from while staying at their home.
Fat loss, building lean muscles, and improving cardiac output is the main focus of this program. It will help you achieve a healthy lean body mass or lean muscle mass.
This program consists of 3 months of carefully designed bodyweight workouts. It also contains a nutrition guide that can help you lose some weight. Most of the training in this program requires only about 21 minutes of practice per day.
The goal of this program is not just to lose weight or build lean muscles but to do so in a sustainable way. This program is based on HIIT, which is a very effective approach, according to research.
Shop Bodyweight Burn Program at the Official Website.
Full Article: BodyWeight Burn Reviews 2022: Does it Really Work?
Cardio exercises
Cardio exercises are a great way to blast unwanted body fat and calories, and they also help to tone your thighs. Some of the best exercises for losing body fat, especially thigh fat, include running, biking, and swimming.
Resistance training
If you want to lose leg fat fast, then you need to incorporate some resistance training into your routine. This type of exercise will help tone your leg muscles and increase your metabolism, which is essential for burning calories and weight loss.
There are a lot of different exercises you can do to resistance train your thighs, but these are a few of the best ones:
Lunges
Squats
Step-ups
Deadlifts
Apart from these exercises, you should also try the Time Volume Training program. This program is totally based on resistance training, and you will find it very helpful.
If you are someone who wants to work on your body composition from home, the Time Volume Training program is just the right program for you. This program relies on techniques that you can perform at home without the use of any significant equipment.
The author of this program emphasizes training density instead of training intensity. This program, as the name suggests, relies on the "Time-Volume Training" technique. This technique involves doing a certain number of reps within a certain time and then resting for a specified time.
For example, you do five reps and then rest for 10 seconds. You keep doing it until your body can't do it anymore. At this point, you will increase your resting time to, let's say, 15 seconds.
In this way, you progressively increase the amount of rest time while doing a constant number of reps. Exercising in this manner, according to the author of this program, is highly efficient.
Shop Time-Volume Training Program at the Official Website.
Full Article: Time-Volume Training Review 2022: Does it Work?
Aerobic Exercise
Aerobic exercise is any type of exercise that gets your heart rate up and helps you burn calories. There are all sorts of aerobic exercises you can do, but some of the best ones for targeting thighs are cycling, running, swimming, and stair climbing.
Other Training Programs