How Much Does Medicare Cost?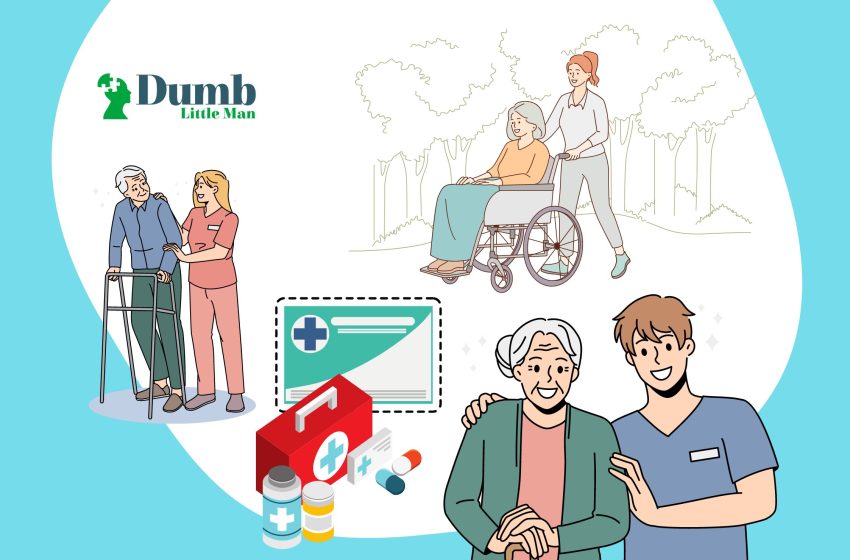 If you are nearing the point where you need to look into enrolling into Medicare, it can help to have a gauge of just how much of your own money goes into this federal program. It should also be clarified that there are multiple parts to Medicare, each of which is concerned with different medical issues. Provided below is a thorough assessment of how much each Part costs a person, how much variation in that average cost to expect and a reminder of what those costs go toward covering in terms of treatments and care.
What Each Part Has in Common
Generally speaking, Medicare enrollees pay a monthly premium for their coverage and a portion of the costs from services that their Medicare applies to. There is no annual threshold for what users pay out of their own pocket unless the person has a "Medigap" Policy, otherwise known as Medicare Supplement Insurance, or joins a Medicare Advantage Plan.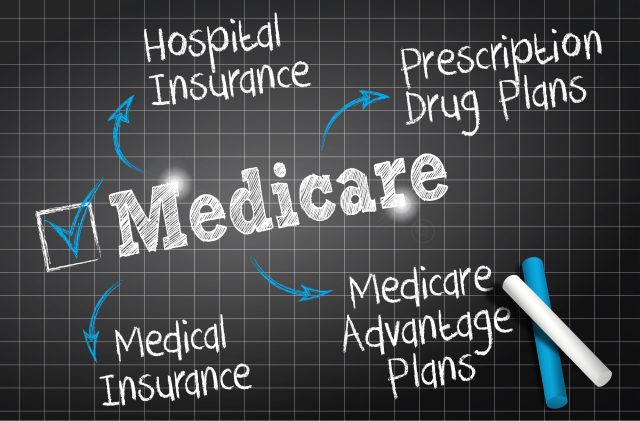 Part A
In 2022, most people paid $0 on their premium because they had paid their Medicare taxes over the course of a decade or more. This situation is sometimes known as premium-free Part A.
In the instances where someone failed to qualify for premium-free Part A, it could be purchased for either $274 or $499 (rising to $278/506 in 2023); the cost depends on how long a person, or their spouse worked and paid into Medicare taxes. Note that these figures do not account for also having to sign up for Part B, which is required with Part A. In cases where someone fails to purchase Part A upon initial eligibility, usually upon turning 65 years of age, a penalty may be incurred.
Deductible
Participants in 2022 had a $1,556 deductible (increasing to $1,600 in 2023) for each admittance to a hospital per benefit period before Original Medicare begins covering costs. There is no threshold to how many benefit periods a person can have.
Inpatient Stays (Copays)
Days 1-60:

$0 after the deductible for Part A.

Days 61-90:

$389 per day (rising to $400 in 2023).

Days 91-150:

$778 per day while making use of 60 lifetime reserve days (increasing to $800 in 2023).

Day 150+:

You must cover all costs.
Part B
The annual premium for Part B starts at 170.10 in 2022 (rising to $164.90 in 2023) but increased depending on income. Note that this amount can fluctuate every year and you must pay this cost every month regardless of whether or not you make use of services covered by Part B. Much like Part A, you may suffer a penalty for failing to enroll during your initial window; again, often upon turning 65.
Enrollment Penalty
This penalty manifests as an additional 10% charge per year you held off on Part B while eligible for it and is applied toward your premium. This can sometimes result in premiums exceeding your income. Furthermore, this penalty applies as long as you are enrolled in Part B. This penalty can be avoided if you qualify for a Special Enrollment Period like arises upon changing your address or experiencing some other major change in your life so long as you or your spouse continues to work and has health coverage through that work.
Deductible
Part B deductibles are #233 in 2022 (lowering to $226 in 2023) before Original Medicare comes into play. This deductible is paid on an annual basis.
Coinsurance
Part B recipients pay 1/5th of the cost of each service or item covered by Medicare after paying their deductibles.
Part C (Medicare Advantage Plans) and Medigap
Part C
These have plan-based premiums whose amounts can change every year and are depending on paying the premium of Part B to maintain. The deductibles, coinsurance and copays also vary with your plan. Lastly, these plans have an annual limit on what you yourself have to pay for-exceed that limit and the rest of the year's health services are covered by the plan when applicable.
Medigap
These have monthly premiums that are highly variable due to dependence upon your specific policy, location and other factors. Furthermore, the cost of this premium can change yearly. Much like with Part C, you must continue paying into Part B to keep this supplemental insurance. The main benefits of Medigap policies are that they can cut what you pay for Parts A and B under Original Medicare and some of these policies will partly cover you when you travel outside of the United States and need medical assistance.
Part D (Drug Coverage)
The premiums for Part D are entirely dependent upon which plan you enroll with and those premiums can change every year. There may also be an additional monthly penalty based entirely on a person's income.
Penalties
Penalties come into play if a person fails to join a Medicare drug plan upon gaining Medicare and goes more than 62 days without drug coverage comparable to Part D. This penalty is an additional 1% each month that gets added on to your monthly premiums and remains for as long as a person remains covered by Part D, even upon changing plans. Anyone with creditable drug coverage or whom qualifies for Extra Help can avoid this penalty.
Drug Coverage
Your Plan D deductible is how much you must pay for prescriptions before Part D takes over. Your drug costs are mainly dependent upon three factors.
Which medications you need to take to treat or manage your particular medical issues.

Whether or not your drug coverage plan will handle payment for a given medication.

Which pharmacy you get your

prescriptions

filled at.
Like this Article? Subscribe to Our Feed!
At Dumb Little Man, we strive to provide quality content with accuracy for our readers. We bring you the most up-to-date news and our articles are fact-checked before publishing.