Lacking Motivation? Try These 6 Best Health Apps That Pay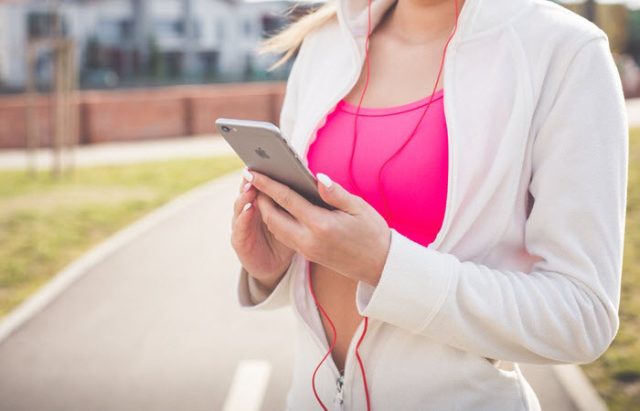 Today, people are getting more and more concerned about their health and they are utilizing mobile apps to help them stay on track. However, with so many options available, it's easy to feel overwhelmed and confused. Making a selection, especially in the case of health apps, is intimidating because they have psychological and physical effects.
If you are looking for extra motivation, here are the best apps that actually pay you as you exercise and keep fit.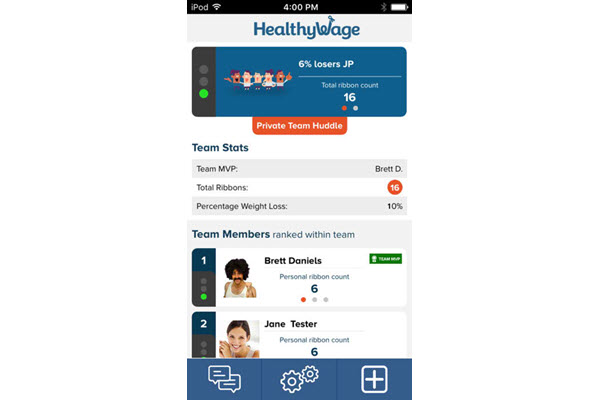 If you like gambling, then you will love Healthy Wage. The app will pay you via Amazon credit or PayPal if you achieve your targeted goals. You can challenge your friends and family members or take corporate challenges, too.
You can sign up on your own or as a team of five members. Fill out your profile and get a verified weigh-in. You decide how much you want to wager, your goal and timeframe to achieve it.
The app will track your progress as well as share tips and tools for you to achieve your target. If you meet your goal in the required timeframe, then you will get paid. If you fail to reach it, you will lose the bet.
You can take ten challenges at a time and set personal goals to establish accountability. You can also refer the Healthy Wage to your friends, colleagues and family members to increase the chances of rewards.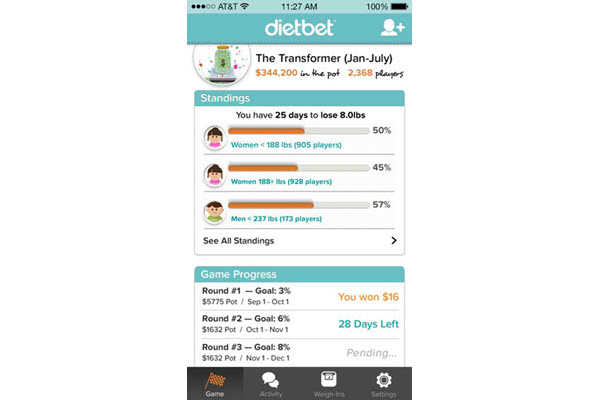 This health app is similar to Healthy Wage but has a couple of noticeable differences. For one, there are two types of challenges offered in DietBet. You can either take the Kickstarter Challenge which is a 4-week challenge or the Transformer Challenge that can last for 6 weeks.
You will place a bet for losing weight. The amount will be equivalent to four percent of your current weight in the first type of challenge and ten percent in the second one. You will be paid if you win and you can also get a certain amount from the users who can't complete the goal.
DietBet allows you to join the game at the start, pay a small entry fee and then complete the bet in a certain time to win the money. You can start your own game or join an existing challenge to stay accountable.
You can join the app by filling up an online form with some basic questions and then place a bet using your credit card or PayPal. After that, you'll need to upload a couple of your photos, including your weight and one full-body picture.
If any suspicious activity is detected, you will be required to verify through video weigh-ins. You can interact with other users to share and get advice, ideas, and tips through the app itself or on Facebook.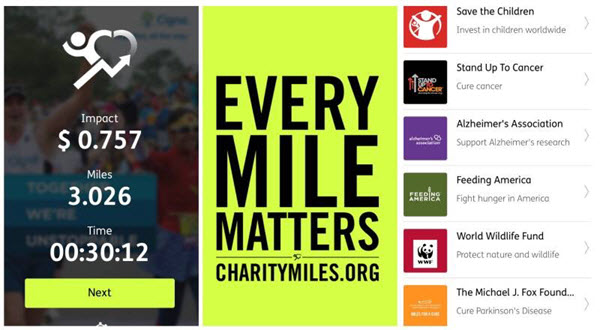 This health app will help you earn, better yourself as well as allow you to contribute to charities. Any human-centered activity you do to get fit, like running, biking, walking or dancing, will get you paid.
For example, for each mile you walk, Charity Miles health app will pay 10 cents to you. For each mile you run, you will be paid 25 cents!
Charity Miles will track your activity using the app on your smartphone. The app will let you donate to different types of charities, like 'RED', 'Stand Up To Cancer', 'Habitat For Humanity', 'Wounded Warrior Project', 'Pencils of Promise' and much more.
The more you work out, the more chances for you to get healthy and donate to charities. Charity Miles is a completely legit app and pays through some official corporate sponsors.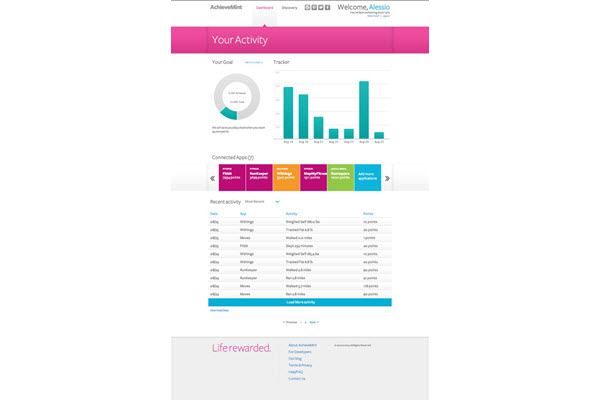 More than an app, AchieveMint is a platform that clusters data from the health and fitness apps you are already using and gives you rewards for behaving and maintaining your health. It also collects data from social networking platforms.
For now, it is integrated with more than 28 apps, like Meetup, RunKeeper, Fitbit, MapMyFitness, FourSquare, Facebook and Twitter. This means you can go for a walk, check health food stores, do anything healthy that can be tracked down or just tweet something related to fitness and health.
You will be awarded in terms of points just for those activities. When you get one thousand points, you will earn $1.
AchieveMint is not only a health app but a community, too. It will help you share your data, manage your goals to achieve fitness or regain your health at your desired level and maintain it.
Walk, run, cycle, exercise and do your daily activities but just make sure to track them all, and you will be rewarded with AchieveMint points. The app will encourage you to become more active and do healthier actions while earning some extra bucks.
Walgreens Balance Rewards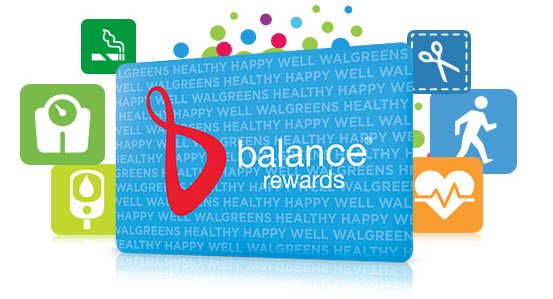 Earn reward points for gaining health goals! Easy, isn't it?
Walgreens will automatically pay you points with the new health apps and gadgets. You will get 250 points straight by just finding the right health app or device for you. You can also connect a sugar checker or blood pressure monitor and store your records automatically. This will not only help you maintain your health but also help you earn points every day.
Later, the redeemed points can be converted into dollars and you can use it to make purchases at Walgreens. Just sign up on the website and download the application on your device. Connect the app to your fitness tracker to automatically track your health or you can do it manually by logging in.
You can earn 20 points for each mile you walk. You can also earn points by tracking and maintaining your weight, blood pressure, sleep and blood sugar. Just make sure that you earn at least a thousand points at the end of each month.
Conclusion
Every year, we make resolutions to get fit and stay in shape. Unfortunately, most of us can't make them happen for one reason or another. Getting paid and challenged might just be the push you need. And your smartphone can help you achieve both getting fit and earning in the process.
Download and access one or more of the above health apps that pay and you'll be well on your way to becoming fit and healthy! Some of the apps can charge you if you don't achieve your goals, but that would be an even better motivation for you!
See Also: 14 Top Fitness Apps to Get You in Shape
Like this Article? Subscribe to Our Feed!