Here's Why Business Cards Are Still Useful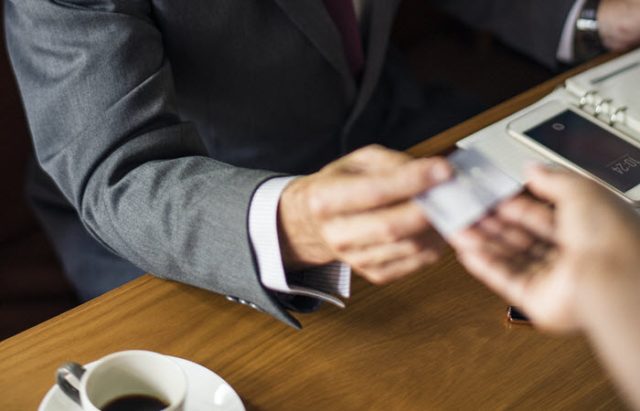 With the advancement of technology, some may argue that business cards, such as an embossed business card, are starting to become obsolete. They take up a lot of space in your wallet and pocket space which can be used for more valuable things, like gum or memorable tickets.
Some argue that business cards are a waste of money and most of the time, people don't use them once you give them out. Others might say that social media platforms and apps are pushing out the need for the traditional business card.
Honestly, this may be true when referring to traditional business cards. Using data from surveys and recent studies, I was able to come to a conclusion- business cards aren't dead.
In fact, business cards have become more innovative and persuasive now more than ever. In this article, we break down and debunk the myths based on the formal business card use.
Traditional vs Modern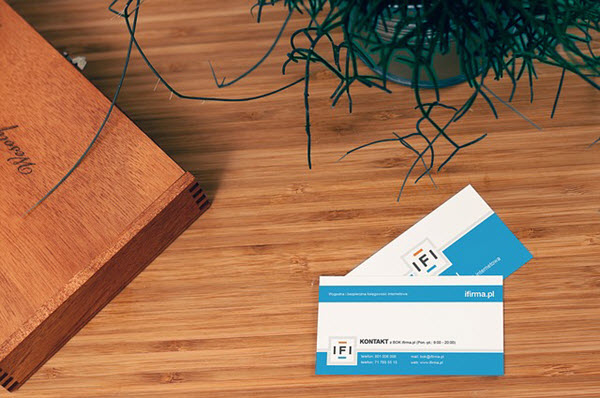 Yes, millennials are taking over the business world and challenging old traditions. The simple, more convenient white business card with your name, number, and email are getting lost with the other dull cards. Branding and creativity — they are something most companies should keep in mind when creating business cards.
Business card designs and concepts speak a lot about the person or company they represent. For example, I attended a local business meetup where I met this gentleman who works for a software technology company. The conversation was coming to a close. That's when we exchanged business cards. His business card didn't mean any ordinary business. It was a metal key card with his business brand and info engraved.
This had a lasting impression and was a new conversation starter. It also gave the impression that this person may be more important than I think. This metal card also made me feel a sense of importance. For a sec, I thought to myself "This isn't the type of card you give to just anybody".
I was sold after leaving the networking event. I made a priority to follow up with this guy because someone that's willing to invest in the representation of their brand and company must know the value.
Business cards mixed technology
Technology hasn't replaced business cards yet but it's integrated with the business cards' value. Being able to take a picture of a business card and the information and then seamlessly importing to your phone contact book is a real thing. Some cool new apps help you transfer business cards information by just taking a picture of it. Cool, right?
CRM (Client Relationship Manager) apps and software also offer this. It makes it easy to pass the information to your sales team, for example, and turn them into hot leads.
Check the facts, numbers don't lie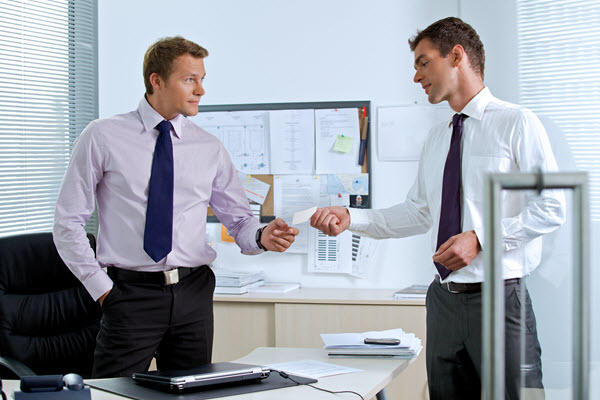 In a recent Adobe article, a research study was held on business white business cards vs colored business cards. Their research concluded that colored business cards last 10x longer than white business cards and embossed business cards last even longer. This proves that traditional white business card holds less value and a lower chance of ever receiving a call from the prospect it was giving.
In another study by Statistics Brain Research, 39% of people choose not to do business with people who they perceive their business card as cheap or one with a basic concept. 72% of people judge a person or company based on their business card quality. Color is more attractive to people with 78% of people studied choosing colored cards over traditional white cards.
The Conclusion
Business cards are still important when it comes to business networking. Business cards are worth the investment for startups and sales reps. They can convince people to patronize your brand, gain leads, and leave a lasting impression.
Nowadays, more creativity and thought are going into how people make their business cards to stand out. So, put your best foot forward or should I say, the card, and make an impression.
Like this Article? Subscribe to Our Feed!
At Dumb Little Man, we strive to provide quality content with accuracy for our readers. We bring you the most up-to-date news and our articles are fact-checked before publishing.