7 Cross-Border Dropshipping Tips Winners Use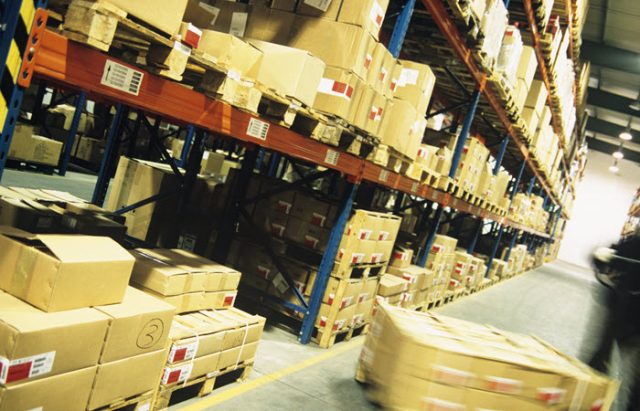 Thinking of scaling or taking your dropshipping business overseas? Today is the best time to do that!
E-commerce's global consumer base continues to expand exponentially and with this type of demand, supply must also rise.
BigCommerce reports that 96% of Americans shop online with 8% of millennials shopping daily. Studies show that more firms, including B2B companies, are now considering dropshipping. In 2011 alone, a Forrester report showed that dropshipping accounted for 34% of products sold on Amazon. That equates to $14.2 billion.
Increased consumer confidence, internet accessibility, multi/omnichannel options, technology, competition and innovation are some major drivers of this upbeat trend.
The Big Question
Is dropshipping for you?
Wisdom says if it is too good to be true, then it probably is. However, just like any business, dropshipping requires time and effort.
Dropshipping is an e-commerce order fulfillment model where a facilitator (dropshipper) receives orders from buyers (shoppers), passes it on to manufacturers or suppliers and delivers those orders direct to customers (D2C).
In other words, you order from a wholesaler or manufacturer only when your customers order from you. There's no need for you to stock inventory. All you ever have to worry about is marketing and sales as your entire supply chain and logistics are handled for you.
Unfortunately, dropshipping isn't for everyone. It could be for you if you love to work remotely and independently and if you hate:
Warehousing
Managing CRM/WMS/OMS
Buying and stocking inventory
Packaging
Printing labels
Shipping
Handling returns
Paper work
If you are looking for some inspiration, here are some of the top-rated dropshipping companies today:
Oberlo
SaleHoo
Worldwide Brands
Wholesale2B
Inventory Source
Vista Wholesale
Dropshipping Design
Doba
Drop Ship Access
Sunrise Wholesale
Megagoods
Dropship Direct
You could start a self-hosted dropshipping store. However, for someone who's just starting out, you'll be better off with platforms or companies that already have solutions that seamlessly integrate dropshipping with e-commerce like Magento, Shopify, BigCommerce etc. You can skip this tip if you have the men and means to build one from scratch.
Cross-Border Dropshipping
Cross-border dropshipping is basically you (dropshipper) dropshipping orders to customers beyond your borders.
Local vs Global Dropshipping
The following highlights some key differences between local and global dropshipping:
| | | |
| --- | --- | --- |
| S/N | LOCAL | GLOBAL |
| 1 | No customs duties, taxes, levies | Custom duties, taxes, levies |
| 2 | Known regulated products | Different from country to country |
| 3 | Single currency | Multi-currency considerations |
| 4 | Monolingual | Multilingual considerations |
| 5 | Single time zone | Different time zones |
| 6 | Cheaper | More expensive |
| 7 | Limited reach | Unlimited opportunities |
7 Tips For Better Cross-Border Dropshipping
Now that you know the differences, here are 7 tips to help you nail cross-border dropshipping:
Investigate Your Target Market
You need not become or hire a Sherlock Holmes. Simply look into existing research before you make the leap. Worth over $672 billion, China is the largest e-commerce market. However, issues like distance, customs procedures, government regulation and payment processing are major pain points for non-Chinese businesses.
Do your due diligence and risk assessment before commencing.
Know Your Target Customers
BigCommerce, in a recent report, similarly revealed that 43% of US shoppers shop while in bed. If this group form part or the core of your consumer base, you need to adjust your marketing efforts accordingly.
You need consumer behavior insight when dropshipping abroad.
Some key questions to ask include:
What are their age, gender, income level, location?
What hours do they shop online most?
Who are they?
What is their time zone?
Which social media or search engine do they frequently use?
What products sell more?
What device is mostly used?
Answers to these questions will help you streamline your dropshipping services for more efficiency.
Know International Trade Regulations
It is easy to cross the line with cross-border dropshipping if you are ignorant of relevant international trade laws. This is why you need to familiarize yourself with the current business laws before you actually start with your project.
Take, for example, Kenya.
Recently, Kenya banned the production, selling and use of plastic bags, targeting manufacturers and sellers first. This information can help you decide whether to expand into Kenya, considering your product packaging practice.
Follow the Leaders
Follow industry leaders in cross-border dropshipping and not leads. Most e-commerce marketers spend their ad-earned currency chasing and hoping to convert and keep leads. Instead of being like them, you should study dropshippers like Irwin Dominguez who went from zero to over $1 million in one year.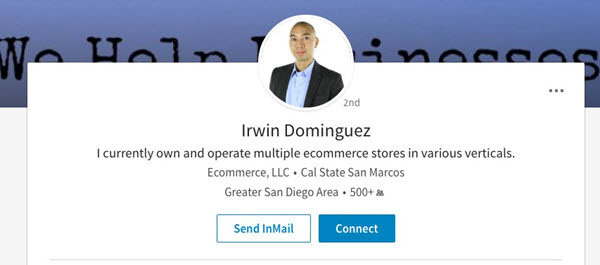 That's the kind of guy you should follow and leads will follow you back soon. Follow their strategies on blogs, podcasts, Facebook, Twitter, Instagram, LinkedIn and any other places where they hang out.
Optimize Your Dropshipping Website
It is critical to get your dropshipping website right. It is your major opportunity to attract, convince and convert leads.
Retail Dive reports that more than 65% of shoppers browse online before buying offline.
As they interact with your website, online shoppers form opinions about your business. They assess your site's loading speed, landing pages, ease of navigation, design, UX, forms, product photography/description, and checkout to payment.
If you are unsure how to create one, you can hire freelancers to design one for you on a budget that won't break the bank.
See Also: A Practical Guide to Hiring and Managing Freelancers
Offer Multilingual, Multi-Currency Support
Language is a core component of social identity and culture. Offering your services in languages local to your international audience is a great way to connect with them.
Currency conversion calculations is another pain point for many cross-border shoppers. E-commerce stores that support multi-currency payments take that stress off of shoppers. It allows them to pay in their local currency while you receive payments in your own currency.
Consider Marketplaces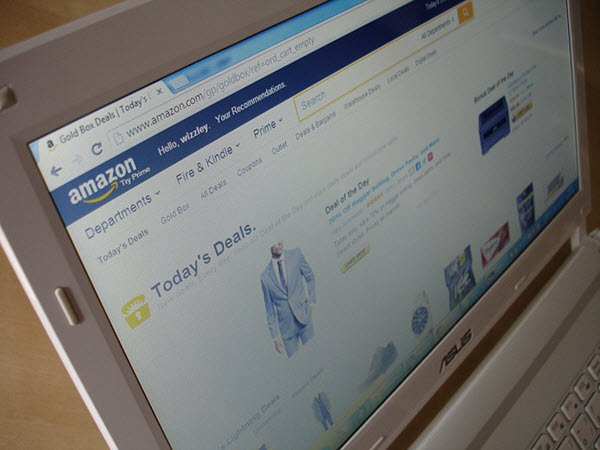 Brand recognition and awareness take time to build. It is okay to sign up to popular marketplaces like Amazon or eBay when you are just starting out. They are platforms that support hundreds of thousands of stores. You can gain experience and share valuable insights from forums and community support such platforms provide.
See Also: The 5 Internet Marketing Trends That Will Dominate in 2017
As you cut your teeth and become more successful, you can start considering other options. If you're on Shopify, apps like Oberlo can make dropshipping simpler by automating everything from product importation to order fulfillment.
What winning tips have you used in your dropshipping business?
Like this Article? Subscribe to Our Feed!
Amos Onwukwe is an AWAI trained eCommerce/Business B2B/B2C Copywriter. He's been featured in scores of sites including Ecommerce Nation, eCommerce Insights, Understanding Ecommerce, Floship, SmallBizClub, Huffington Post, ResultFirst, Successful Startup 101, SABtrends,BusinessTips.ph, TheNextScoop, TheTotalEntrepreneurs, PreneurDigest, MENAEntrepreneur, to mention a few.