How Is an Entrepreneur Different From a Businessman?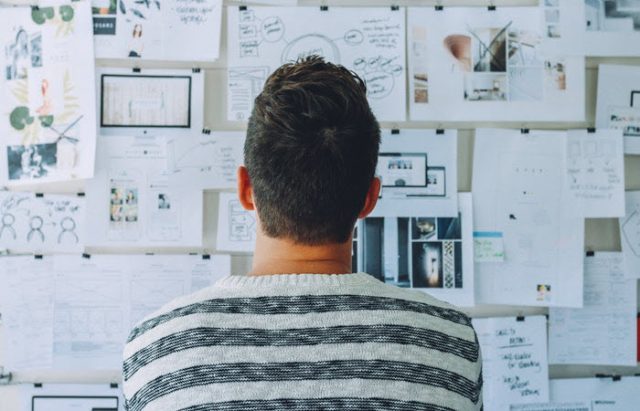 "I am an entrepreneur, but I am also a businessman. I can't be both. There must be some difference between entrepreneur and business owner. Oh, God! Can anyone help me with this?"
If this is the thought going through your mind right now, then you are on the right page at the moment. Many find themselves in this difficult situation when they start a business of their own. I will try to clear all your doubts and help you decide what you are through my points.
So, read this post till the end to entirely comprehend the difference between entrepreneur and business owner.
Originality of idea
An entrepreneur always starts with a fresh and out-of-the-box idea. He wouldn't even start if the idea has already been taken.
A businessman may or may not have one's own idea. He only thinks of money and profits which is why it won't really matter to him if the idea is already out there.
Since entrepreneurs usually have less to invest, they have to emphasize a lot on finding the most innovative ideas, unlike regular business.
The decision of taking risks
When it comes to risk-taking, an entrepreneur doesn't usually hesitate in taking any risk as there isn't much choice.
This, however, might not be the case with businessmen. A businessman would usually think hundreds of times before getting to any decision.
Businessmen take well-calculated risks. One may not take the risk if losing money has been predicted. In entrepreneurship,  it's always a 50-50 chance.
A boss vs a leader
For an entrepreneur, his co-workers are his business partners. He would even take part in the active processes of his organization to lead his team. This eventually motivates his co-workers and improves their productivity to a massive extent. It also serves as a way for an entrepreneur to consistently keep up with the performance of his organization.
On the contrary, a businessman sees every person working under him as a worker and him as the boss. He may not always keep up with the performance of his organization as there's a pretty thin line between visualizing things from going through reports and experiencing things personally.
Perspective towards customers service
For an entrepreneur, serving one's customer is a holy duty which one must do with one's full heart. One is always grateful to the customers and letting them down would be one's biggest nightmare. Now, these customs would not necessarily fit a businessman.
For a businessman, customers are just the source of income to one's business. Practically, one does not truly respect them unless one observes a considerable amount of profit from them.
Perception of competition
A businessman is competing with the market on a daily basis to get his company on the top. He'll take whatever step is necessary to achieve that.
An entrepreneur continually strives to make his startup better. He does his best without having to actually compete with anybody.
Furthermore, entrepreneurship is all about proving that one's idea really works in making the lives of their consumers better. Once proven, sales will generate automatically. Of course, the process also requires a great deal of promotion.
Definition of Success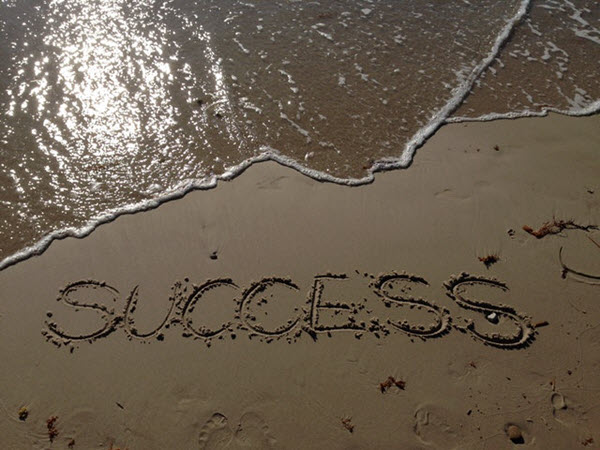 Entrepreneurship is striving to get one's vision come true. A lot of startups have come up with many revolutionary ideas over the years. Of course, there's no denying the fact that entrepreneurs love to make money, too. However, it's a business generated out of one's profound faith in one's 'out of the box' idea.
Most importantly, entrepreneurs are believed to always have something better and new to offer. They aim to revolutionize the lives of many.
However, this doesn't hold true for a regular business as it is totally profit oriented. In many cases, businessmen even overlook the quality of their services or products as they desperately look for ways to earn more profits.
Success in a regular business, nowadays, is certainly beating the competitors and getting on the top of the SERP. Of course, there's no denying the fact that there are many regular businesses that have been delivering at their best over the years.
See Also: Top Lessons From Successful Entrepreneurs You Need to Know Now
The Bottom Line
In this post, we have shared some valuable points that should make the difference between being an entrepreneur and a businessman much apparent by now.
Aspects like independence, low capital, originality of ideas and of course, innovative ways of earning is what really make an entrepreneur. Most importantly, it is absolutely based on coming up with the most brilliant ideas to improve lives.
A regular business, on the other hand, runs on the basis of heavy capital and unimaginably effective promotion to beat its competitors even if it has nothing new to offer.
See Also: Tips for New Entrepreneurs: What You Need to Know Before Starting A Business
Like this Article? Subscribe to Our Feed!
James Grills is a technical writer with a passion for writing on emerging technologies in the areas of mobile application development and IoT technology. He is a marketing advisor - currently associated with Cumulations Technologies a mobile app development company in India.