How to Lay Out a Winning Business Strategy in 5 Easy Steps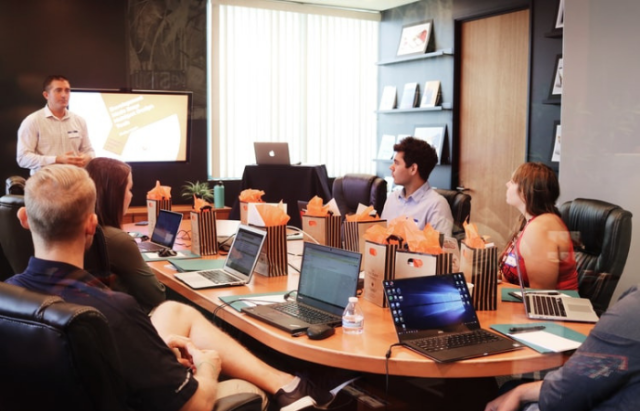 If you're thinking of organizing and running a business, you must have noticed tons of articles and guidelines written on this subject, as well as about creating a business strategy.
What's the purpose of reading yet another one?
The thing is you hardly ever find something less stable than the business world. Here, changes come at the speed of light or maybe even faster. And, as a consequence, those strategies and methods that were progressive and effective a few years ago now seem hopelessly outdated.
Therefore, the first and the most important advice for those of you planning to run a business is to devote sufficient time for a thorough analysis. Study all existing strategies and recommendations to make sure they can help you out.
Although this is a challenging process, it will help you to identify the obstacles you might face. It will also help you earn the strengths and weaknesses of your competitors and get a better understanding of the market you are going to break into.
To facilitate this task and the overall process of strategy development, here're a few essentials for creating an effective business strategy that will lead you towards your goals.
So, let's take it point by point:
Determine where you are now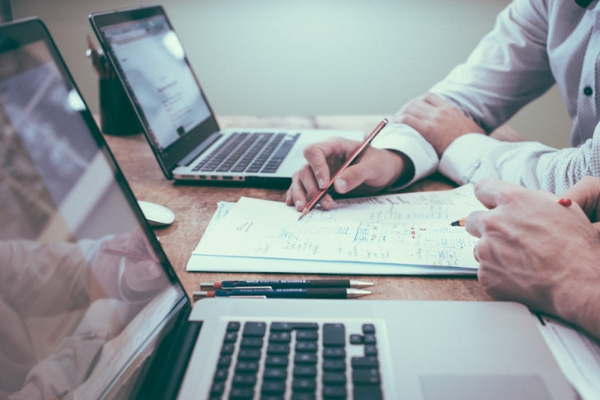 It's a lot more complicated than it sounds. It's all because the vast majority of people confuse their current state with the one they would like to be. This kind of picture also prevails throughout the companies, especially among the small ones.
To avoid going this way and fully understand where your business is, conduct external and internal audits. This will help you to evaluate the state of your industry, key competitors, and your company's competencies.
Let me repeat that — your actual competencies, not imaginary!.
Define your goals and objectives
Let's look through a brief definition of the difference between these two.
Goals give an indication of where your business intends to go and when should it get there. Having clear and well-defined goals enhances the chances you'll do the right things and achieve what you plan to accomplish. But only SMART goals (the acronym stands for specific, measurable, assignable, relevant, time-based) will encourage the necessary changes within your company.
Objectives are the concrete actions you should take to achieve your goals. They define what needs to be done, by whom and when. If you devote more time to carry out this task, your employees will be clear on their contribution. They will be more capable of delivering on it.
Align your budget to the strategy
When launching a business, chances are you'll be bogged down in a daily routine and you'll forget to create a budget. What a gross mistake!
The rapidly growing environment requires companies to manage their financial resources and regularly monitor them to successfully deal with unforeseen problems.
Such an approach will enable you to improve profits, reduce costs, and increase returns on investment. You also need to set a business budget to make sure you spend hard-earned money wisely.
So, where to begin?
Let's figure out:
Review your income statement, balance sheet, operational estimates, historical financial performance, and tax returns to set a realistic budget.
Having established attainable targets, you can break them down into smaller ones like annual or even monthly. Calculate how much money it would take to achieve each of these goals. You can make some of these rough estimates based on past data from your business.
Your budget should be a matter you constantly come back to. Set aside a few hours each week to monitor performance against goals, review budgetary diversions, and solve problems relating to its overages. By doing this regularly, you'll be able to detect over expenditure in time and make the necessary adjustments.
Engage as many people as possible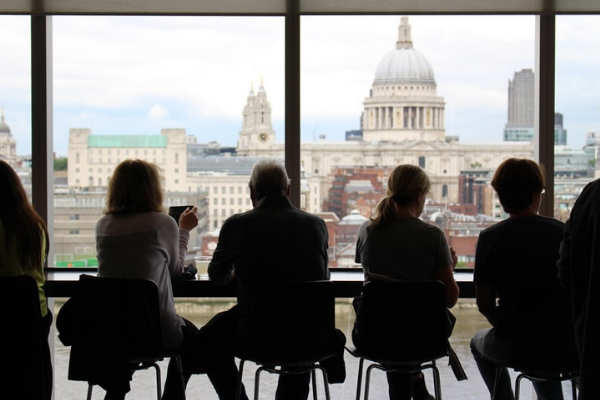 You could easily spend your whole life reading articles like this or even a multi-volume series of books on themes related to strategic planning. But it's meaningless without a great set of engaged, capable individuals to bring your ideas and plans into life.
How to get your employees interested in contributing towards a common objective?
First of all, clearly articulate the business' destination and describe how winning looks like for your company and for all the participants. This is a jumping-off point which motivates your people to see the race through.
In our company, we cope with this by using Roadmap Planner. It's a software that helps to build high-level plans that illustrate a company's goals and describe the main steps to achieve them.
Secondly, keep in mind that there are a few things that have as much influence on employee engagement as regular feedback and recognition from their head. It's vital for your business to discuss the progress of each team member and reveal any complexity, obstacles or lack of resources to get the task done.
Adapt your strategy to the different interests of engaged people
Your strategy will be accessible to a varied group of people, focused on a different area of responsibility. Let's say, bankers will be concerned with balance sheets and cash-flow statements. Investors will look for leading technologies for rapid growth and commercialization. PMs, for its part, will use it to lead a project to the next level, etc.
With this in mind, make sure each of them will find whatever they need. Ideally, consider how to present your document depending on particular groups. Don't overburden them with extra information that bears no relation to their work.
As your business prospers, your priorities will certainly change. New opportunities and issues will arise as a result. That's why our last piece of advice reads as follows — your strategy is a living document, not a one-time event.
It's never over. Make it a rule to systematically review, update, and adjust your strategic plan as necessary. With that, you can be sure that everything goes as planned.
See Also: Why Strategy Is Important In Business
Like this Article? Subscribe to Our Feed!
Andrey is a Master of Business Administration with 20 years of experience in business development and commercial operations. He's successfully facilitated the launches of numerous business projects and led the commercial team with FMCG project to 2nd place on the national market. Strategic management is his great passion. Currently, he leads a strategic-planning project Roadmap Planner at KeepSolid.