What You Need To Know About Cloud Computing In Business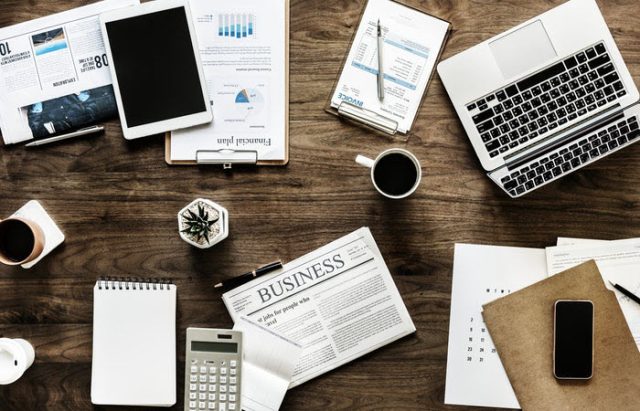 Today, 93% of organizations use the cloud in some form and of those, 42% derive half or more of their business from cloud-based apps. On average, enterprises invest $1.62 million in cloud computing and globally, this number reaches $67 million.
Between 2015 and 2020, spending on the cloud is expected to grow at a rate six times faster than on IT. Between these same years, spending public cloud development is predicted to more than double. From iCloud to AWS, we simply cannot get our heads out of the cloud.
Avoiding Complexity In Cloud Computing
This explosive growth rate of cloud usage means big moves for businesses. However, needless complexity sometimes halts innovation.
Smart business leaders understand the importance of utilizing the cloud for accelerating growth, but there is no one-size-fits-all option. This is particularly true in business operations.
In general, you have three different options:
Public cloud servers utilize hardware, software, and infrastructure that is owned and managed by the cloud provider. This means low costs, no maintenance, and a high-reliability factor at the expense of customization and extra security measures.
Private cloud servers are those used exclusively by one business or organization. For facilities already using their own data centers, this option helps avoid waste of infrastructure, offers high levels of customization, scalability, and security.
The hybrid servers offer a little bit of the functions of both public and private. Combining any level of onsite infrastructure and employing the tech of public clouds, data can move easily between the two. This results in greater control, ease of use, and external support.
All of these options offer unique features, but what they have in common is essential.
Data and analytics storage
Real-time financial data analysis
Scalability to grow alongside company improvement
What Experts Prefer
In 2016, tech and business experts prefer hybrid options. Services like Windows Azure and AWS (Amazon Web Services) come in as top public cloud services in terms of market share, followed by Google Cloud.
Public cloud technologies, such as SaaS or Software as a Service, allow organizations to run apps on their own computers and data centers. SaaS uses third-party priors to host applications and makes them available via the internet, freeing up time, space (virtual or otherwise), and money. It also operates in any level and size of onsite infrastructure and hosts servers and storage options that would traditionally only be present as private onsite hardware.
IaaS or Infrastructure as a Service fills a different niche need — infrastructure requirements. In this case, the third-party provider delivers hardware and software tools over the internet. IaaS allows organizations to focus on running applications instead of building infrastructure from the ground up. It provides maintenance options which are particularly useful for smaller business and allows for external management of security and network issues.
See Also: 4 Ways Small Business Can Become More Efficient Through Cloud Computing
Lingering Security Concerns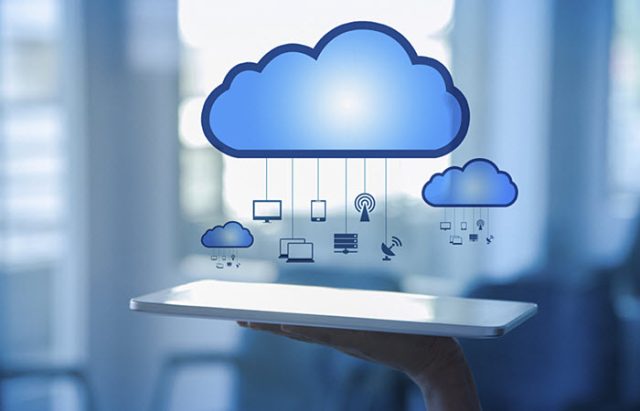 For any business or individual maintaining an online presence, security is among the top concerns. The list also includes:
Concerns with data security
Over-dependence on third-parties
High potential for service outages and connection issues
While security risks are common with cloud services, many of them are due to enterprise policy rather than "inherent risks." Over 60% of businesses employ policies to control risky cloud usage and the average organization experiences 23 cloud-based threats on a monthly basis. Only 8% of cloud services meet the data security requirements of enterprises.
Of cloud services used, just 5.4% are approved, 63.3% are permitted, and 31.3% are not allowed. Services like Salesforce and OneDrive are among the top approved services while Split PDF and the infamous Pirate Bay rank among the most outlawed cloud services.
Solving these problems isn't easy, but NaaS and Software-defined WAN (SD-WAN) solve these issues.
Cloud-based technologies connect enterprise networks to onsite data centers over long distances
Replaced expensive and less secure fixed circuits, no longer dependent on hardware
Looking to add cloud services to your business operations? Finding the right service structure for your needs doesn't have to complicated. Take a look at this infographic to know more about the growth of cloud computing in business and how to make the most of the options available.
Please include attribution to CBTS.com with this graphic.

Like this Article? Subscribe to Our Feed!
Brian Wallace is the Founder and President of NowSourcing, an industry leading infographic design agency based in Louisville, KY and Cincinnati, OH which works with companies that range from startups to Fortune 500s. Brian also runs #LinkedInLocal events nationwide, and hosts the Next Action Podcast. Brian has been named a Google Small Business Advisor for 2016-present and joined the SXSW Advisory Board in 2019.