7 Ways to Control Your Business Travel Anxiety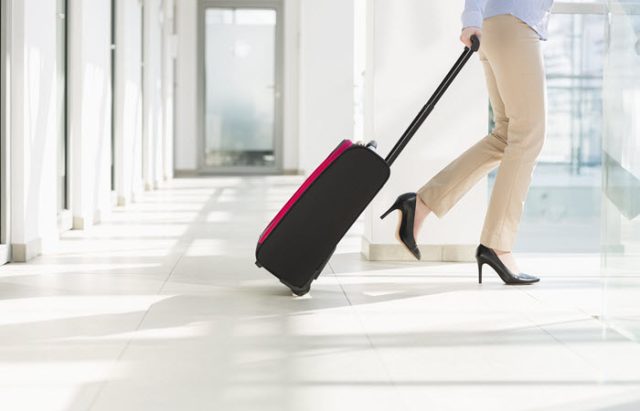 Business trips are not fun trips. From flight delays, chaotic train stations, poor hotel rooms, language barriers to deadlines, there's an endless list of stresses that leads to business trip anxiety.
In one survey, 36 percent of employees admitted that "work-related travel makes them more stressed than usual".
While experiencing travel-related anxiety is totally normal, you shouldn't let it affect your performance. Managing your travel anxiety on a business trip is not that too difficult. With some small steps, you can stay comfortable and do your business tasks without being taken down by worries.
Use the following tips to calm down yourself:
Accept that getting anxious is normal on a trip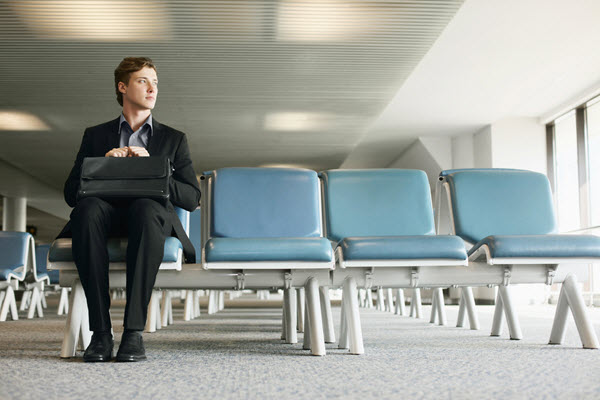 "Complete stress-free travel" is a nice slogan most travel companies promise. But in reality, a 100 percent stress-free trip is not always possible. There are many things that can go wrong when you travel. And some obvious bumps are flight delays, losing your luggage, getting poor hotels or poor internet connection.
Having the fear of unexpected circumstances just add to your anxiety. Acknowledging that things might go wrong can help you offload some of the stress haunting you continuously.
Create an itinerary
Managing and creating an itinerary is stressful for 33% of working professionals.
If this is also your woe, then prepare them strategically. That way, it won't be that stressful.
Make sure to create a plan that includes your flight information, ground transport information, hotel, reservation number, meeting times, places and other important details. Also, research your destination by checking the weather, local transportation, and points of interest over the Internet.
Create a copy of this plan and give it to your friend and colleague so that they can track you when you don't come back on scheduled time.
Book everything in advance
What if you don't get a flight on time? What if you find all the good hotels already reserved? Or what if you don't get local transportation like a taxi on time? Such hassles ramp up your anxiety.
Here is a simple solution:
Book everything in advance, from flights, airport transfer, local shuttle services to your hotel. It will give you peace of mind. As an added bonus, you can find incredible deals helping you save a lot.
Do some relaxation techniques
Instead of being worried by planes, hotels or upcoming chaos, practice some relaxation technique to calm down your mind. It will help you overcome momentary anxiety triggers.
Here are some of the easy techniques to manage travel anxiety.
Breathe deeply through your nose and exhale from your mouth. Make sure to take deep breaths instead of shallow breaths.
Listen to music.
Practice meditation.
Using certain affirmations like "I am Safe" can calm down your mind.
Remind yourself of your travel's objective. Imagine your life a year from now—will you not repent on not having reached your destination.
Play game or have words with the fellow passengers to get yourself distracted.
See Also: Benefits Of Meditation: How You Can Change Your Life In 10 Minutes
Avoid taking alcohol or coffee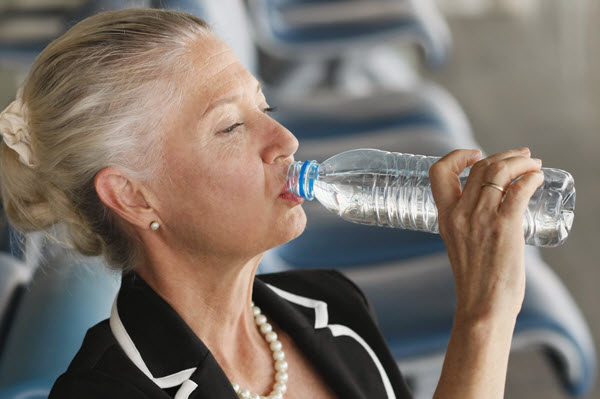 Alcohol and coffee can aggravate your anxiety and cause panic attacks as well.
Anxiety occurs in threatening or worrisome scenarios, pushing our body into a "flight or fight" response mode. Caffeine prompts this response, making you overreact to the situations that aren't actually worrisome or threatening. Too much caffeine also makes you irritable and agitated even in normal situations.
Likewise, alcohol raises the level of anxiety. As it is a depressant and contains a sedative effect, it is often used by people to feel relaxed.
Ironically, alcohol can increase anxiety within just a couple of hours of consumption. Even alcohol withdrawal is stressful as it causes symptoms like nausea, trembling, sweating and increased heart rate. Therefore, steer clear of alcohol or caffeine on your trips. Instead, take alcohol and caffeine-free options like a smoothie, soda water or decaffeinated coffee.
Opt for travel insurance
Travel insurance is a great way to protect your health and finances while traveling. However, it is important to choose a company that also covers psychiatric care. This is because most standard travel health insurance plans don't cover mental health condition. This is why you can end up with thousands of dollars bill if you are hospitalized for your anxiety and panic disorder.
See your doctor
Sometimes, there are some underlying issues or conditions leading to anxiety. For example, some people experience panic or extreme stress when it comes to traveling. Therefore, it is important to work with your healthcare provider to find out what therapy or medication can help you deal with travel-related anxiety.
A physician will diagnose any underlying issues that trigger anxiety as well as prescribe medication to help you manage those panic signs.
Like this Article? Subscribe to Our Feed!