5 Best Wedding Photographers in Singapore 2023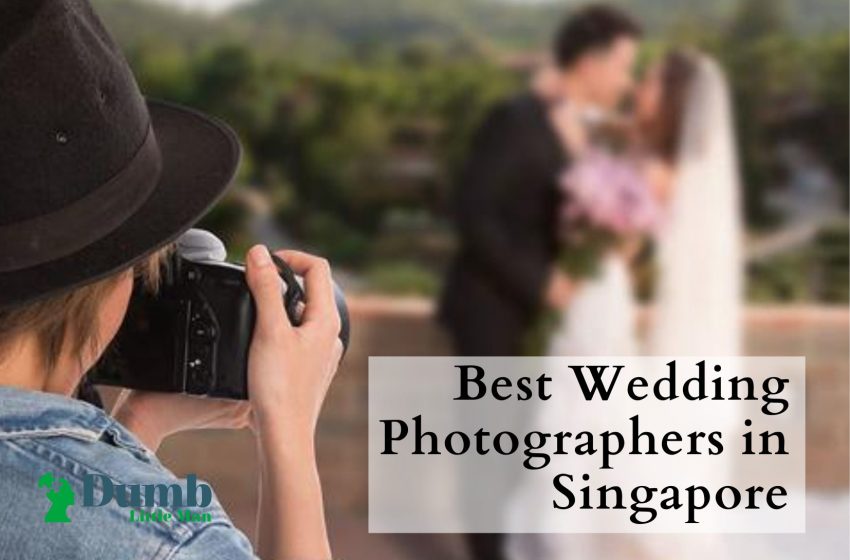 Precious moments are great, but they are often unannounced. That wide grin or the hearty laugh during pre-wedding photography session when the groom or bride miss their lines or the dog interrupts the session. It is crucial that these passable raw emotions are captured by your wedding photographer. It is germane that your wedding photographer has the foresight to understand and appreciate these seemingly small moments that, in a not-so-distant future, would put a smile on your face as you flip through your wedding album.
The best wedding photographers do not only offer a pre-wedding photography session you can not ever forget, they also deliver actual day wedding photography and more. Helping the couple capture all the events happening around them that they might have missed as they exchange vows and cheer to a better future together. The swirl on the wedding dress, the angle of the groom's bowtie, what is being served on the buffet menu, and that family member that keeps everyone laughing and entertained with his jokes.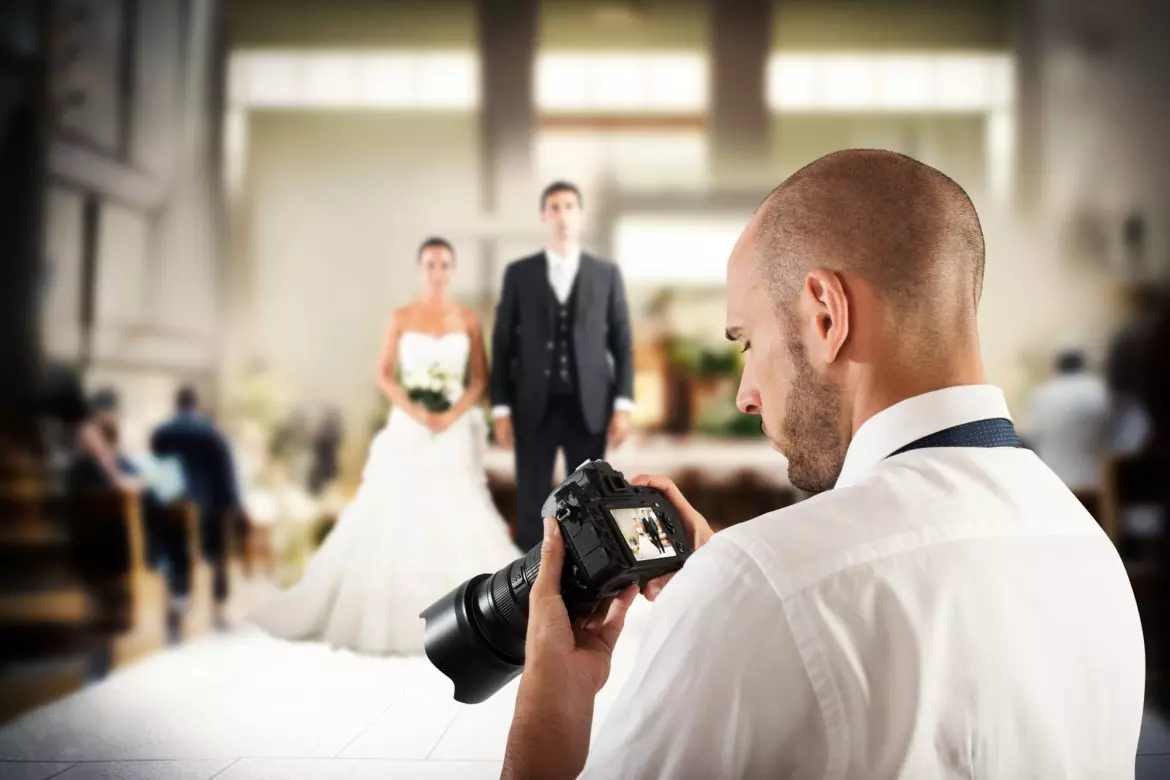 All these and more are beautiful moments you might not know need to be captured, but the below-listed wedding photographers do. They are at the pinnacle of excellence in the wedding photography field, and you would be doing yourself a great deal of good to see this special day through the lens of their cameras as they engrain their professionalism and fun personalities on your wedding photos.
Here are the top 5 wedding photographer picks in Singapore:
Best Wedding Photographer Singapore 2022
1. Odelia Bridal
2. Reelwerkz
3. ABC Photography
4. AMusephotographer
5. Dapper Pictures
1. Odelia Bridal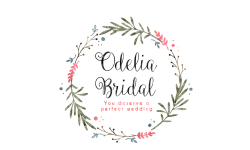 Overview
Wedding photography, either pre-wedding photography or actual wedding photography, should not be an afterthought. You need every single step to be well thought and near designed. A wedding party is fun, but it takes a lot of time and puts strain on all parties involved. The last thing you want is to spend any more time or effort than necessary in any of the wedding processes, and that includes wedding photography.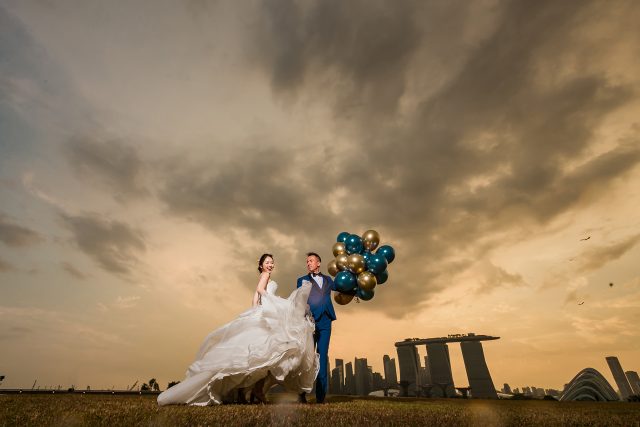 For fantastic wedding photography, you need an experienced outfit like Odelia Bridal that has experience making couples in Singapore and abroad happy on their special day. Odelia Bridal offers unique, unparalleled photography services that help you capture otherwise fleeting moments and etch them on a photo film. The outfit runs a tight schedule that ensures not a minute more is wasted in the process, and the pictures come out better than you could have expected. With Odelia Bridal, your love story is told in stills that invoke strong emotions and are guaranteed to put smiles on your face and the faces of your guests.
The Odelia Bridal aims to be your own stop towards a successful wedding party as they offer services different from photography that ensures the entire event proceeds hitch-free. The groom and the bride have the choice to choose from their bespoke collection of suits and wedding dresses. Their experience taking pictures of brides and grooms puts them in the perfect position to be able to design and produce wedding apparel that is perfect for any wedding ceremony.
So if you are looking for one of the best wedding photographers in Singapore that has enough experience to capture your love story. A husband and wife team to give either couple custom treatment and services unrelated to photography but geared towards the fulfilment of your perfect wedding, then look no further than Odelia Bridal.
Services
Pre-wedding photography
One common misconception is people believe that the pre-wedding photography session (also known as a pre-shoot) is ONLY about taking photographs. And many times, some photographers do just that, show up and ONLY take pictures, and when that happens, you can notice that something is amiss. The best wedding photographer, like you, would get at Odelia Bridal does more than show up and take pictures. Here, the pre-wedding package offers you a service like no other and leaves no stones unturned.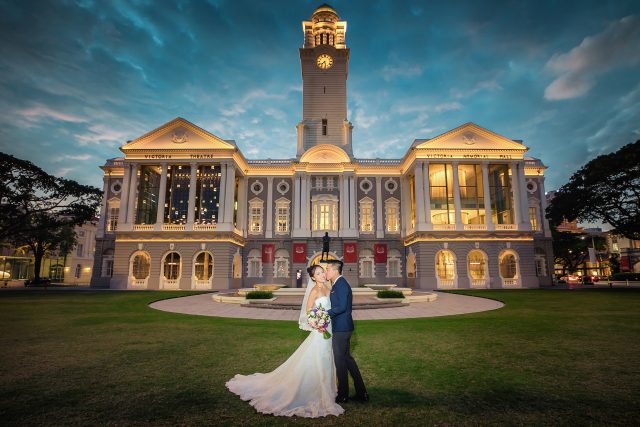 The reason Odelia Bridal opts for a more detailed photoshoot process is that couples are different. Some are comfortable with public display of affection, and others are only comfortable holding hands and being snuggly. This detailed process allows this Singapore wedding photographer better understand the couple, better understand what they want and things they would not even consider. It gives the photographer a look into a couple's world and opens a plethora of options that make it much easier to capture these moments.
Having pre-wedding photography sessions allow couples that are camera shy an opportunity to bond with their wedding photographers. It allows both parties to plan and execute routines that ensure the photos come out great. It teaches the couple to deal with the anxiety that can come with being photographed, especially for longer sessions. It allows the couple to work out poses and the wedding photographer to choose their angles. And they learn about the photographer's quirks and basically foster a rapport that ensures a successful photoshoot session.
Gown & Suit Collection
At Odelia Bridal, they understand that the wedding photo comes out great only when a number of factors have been considered. These factors include your choice of photographer, the grace of the couple in front of the camera lens, and, very importantly, your choice of suit for the groom and wedding dresses for the bride. Suppose any of these fall short and are not up to standard. In that case, it usually tells on the quality of the wedding photo. For this reason ( and many others), Odelia Bridal offers their vast clientele an opportunity to choose from their expansive gown and suit collection. This collection provides their clients with the chance to choose from elegantly designed suits and gowns that are in every way made for the camera.
Awards and Recognition
Below are some of the national and international photography awards/ recognition received by the brand
Recommended by Tropika Club Magazine on Singapore's online guide to everything Singapore
Regarded as one of the best in Singapore as reviewed by Mediaone
First place in the Silver Award Honors of excellence
2. Reelwerkz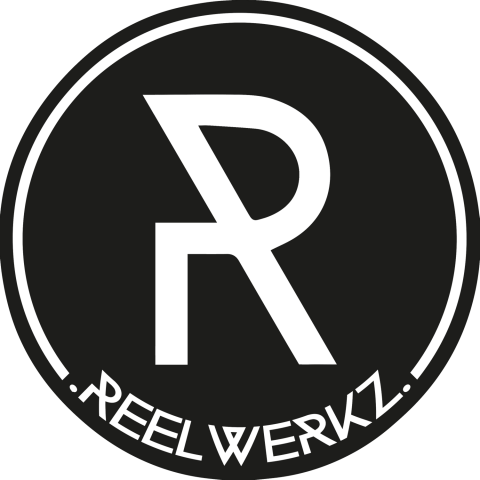 Overview
Most couples usually have to choose between photography and videography. This is because any company they contact is likely to be strictly a wedding photography studio. And it would be double the cost to hire one studio to handle pre-wedding photography or actual day photography and for another studio to handle wedding videography. For a long time, the option has been to choose either of the two or pay a makeshift to handle both wedding photography and videography, which oftentimes leads to poor-quality wedding photos. But not anymore!
The establishment of Reelwerkz (pronounced as Reel Works) among the best wedding photographers in Singapore means couples now get the professionalism of a proper studio (not just wedding photography) to work on their wedding photos. What this means is that the candid photos are more candid, the experience is unique, and your pre-wedding photos or actual day wedding photos look better than what you would get from studios that are strictly for wedding photography.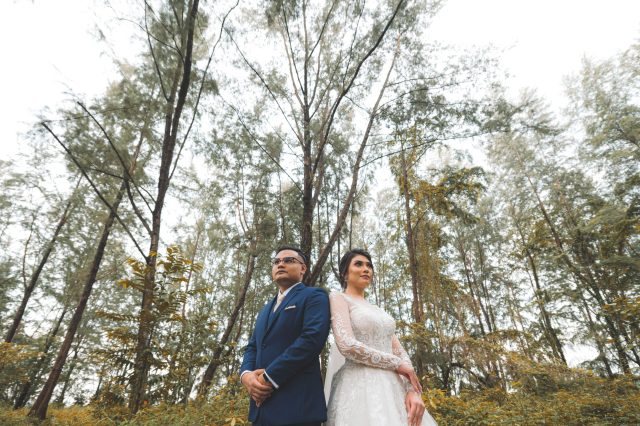 Many people often wonder why it matters to have both photography and videography sessions, but the answer has always been in front of their eyes. Any opportunity you have to capture more natural and candid moments should be taken. It is often not enough to have only pre-wedding photos or pre-wedding pictures. You want that option of video coverage to capture shifting emotions. The videography option gives couples the ability to capture the flux in emotions and the other worker bees doing their thing in the background to ensure things move and are executed successfully.
Convinced and want to find out how Reelwerkz can add some magic to your pre-wedding shoot and which of their wedding photography packages fit in your budget? Then continue reading to find out all that and more.
Services
A more detailed look at the services you should expect when you ring up Reelwerkz. Street photography? Pre-wedding photography? Actual day wedding photography? Find out below.
Wedding Photography
One glaring advantage when you employ the services of Reelwerkz is the diversity they bring to the table. Unlike other wedding photography studios that are strictly known for wedding photography, Reelwerkz studio uses modern techniques and technologies in all aspects of visual art. Their open-mindedness adds a new flavour and form of artistic touch to your wedding photos that guarantee the pictures come out looking better than what you would get from regular wedding photography studios.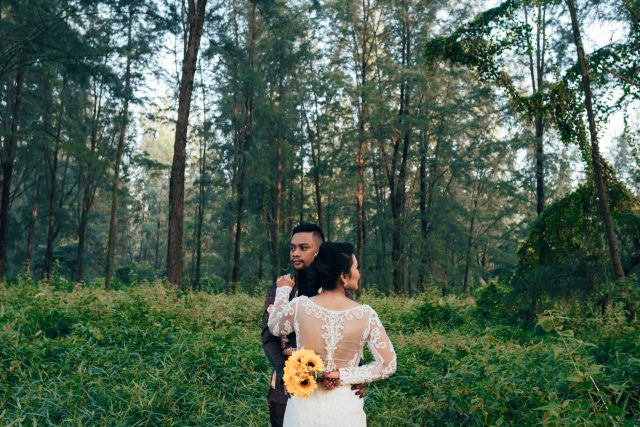 Reelwerkz is not a new company and has been established to be a force to be reckoned with in the industry. And they stand out from the rest as far as wedding photography is concerned in these three ways:
Diversity of experience: The last thing you want to worry about when choosing a freelance wedding photographer is having to teach them their job. If you hire a studio or company photography services and they do not have the proper know-how to handle your pre-wedding shoots, you might end up having to do more than just posing for the camera. With the right wedding photographers (i.e., Reelwerkz), you can focus solely on making those precious moments. All you need to do is tell them what you expect, what you consider a successful photo session and leave them to work their magic.
Best client experience: While many traditional wedding photography studios deliver an okay job, they are oftentimes focusing a lot more on how the pictures turn out and less on how their clients feel during the session. You are probably wondering if this matters, but it does, as it can set the mood in your wedding photographs. You do not want to look back at these moments only to find a frown on your face. The best wedding photography studios understand the need to balance the quality of the pictures and the overall client experience. And my research has shown without any doubt that Reelwerkz is one of the few studios that get this done just right.
They get it the first time: You only get one shot when it comes to capturing your raw emotions as far as wedding shoots are concerned. Too many retakes, and you can sense the originality draining from the photos being captured. Either pre-wedding photography or actual day photography, you want a photographer that gets all the angles and captures all the beautiful moments at the first time of asking.
Wedding Videography
Note, it is not a choice between wedding photography and videography. If you want both services, you would need a custom quote depending on your asks. If you are a couple that does not consider beautiful moment photography enough and would want to make things a little more elaborate, then you absolutely need Reelwerkz's videography services. If you think street photography is too gimmicky and having photo slides on your wedding day too boring, then the only option you are left with is pre-wedding videography. And very few companies nail videography as well as Reelwerkz.
If you are still undecided about investing in videography, below are some considerations to keep in mind when making that decision.
Grandeur: Most people want their special day to be the grandest possible, and if you fall in this category, then videography has to be on the menu. When used in conjunction with photography, it gives your wedding more media content for your you and your guests to appreciate the spectacle unfolding.
Stronger emotional connection: You are more likely to get a stronger emotional connection to the events happening (or that happened) when they are captured in moving pictures rather than stills. The use of videography in your wedding adds an extra layer of sentimentality and dynamism that you are sure to appreciate as time rolls by.
More engagement: If you are looking to turn more heads, have your social media engagements through the roof in anticipation of your wedding, then videography stops being a choice and becomes a must. The fluid nature of videos makes them more likely to catch people's attention and more likely to get them talking. While pictures with the right social media management can do the trick, videos are just one step ahead.
Clientele
The quality of a brand is not only made evident by the skill and experience they have under their belt but the number and quality of brands they have been able to provide this quality service. And Reelwerks have provided these services to more than a few brands, some of which are household names. Check a few of them out below:
Qatar airways
Prudential
Adidas
National University of Singapore
Mercury
Zenko Superfoods
3. ABC Photography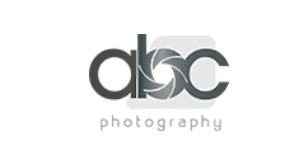 Overview
The quality of their service is already in their name. This studio accomplishes your photography goals as simple as ABC. Their experience in the field makes no request too much to handle as they have seasoned, experienced professionals at their beck and call to bring the much-required quality to the fore. ABC photography studio is all you need when you want to capture those subtle and unlikely moments. When you need a photographer that reads the room a step ahead and makes you comfortable, then look no further than ABC photography. Be it pre-wedding photography or actual day photography. Their diversity ensures that all their clients get the same good quality the brand has become known for.
What makes them stand out among other photography studios is their attention to detail and their process in ensuring the wedding photography session proceeds hitch-free. Their magic process starts by welcoming the clients and making them feel comfortable, introducing the photographer to the clients, and giving them a brief on how the session is to proceed. This simple yet effective phase enables the clients to open up to their would-be photographer. It builds a level of rapport that is crucial in making the photos look as natural as possible.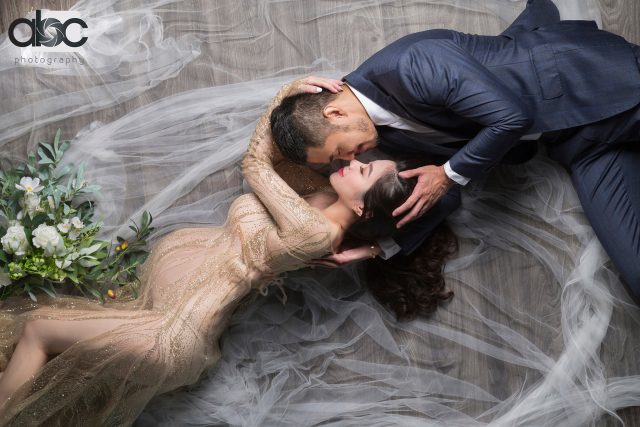 The result when you combine this process, attention to detail, and the professionalism of the photographer are shots that come out inch-perfect. Pictures that forever immortalize the moment and leave their clients beaming with joy and smiling end to end. With ABC photography, taking pictures is a blend of art and science where good enough is never good enough. They keep going until it is just right and the client (i.e., you) is pleased with the shots.
Continue reading to find out the host of services they offer. While they have quality wedding photography packages on offer, there are a couple of others that could come in handy at a later time. Find out what these are below:
Services
Wedding photography
ABC has been providing wedding photography services since 2006 and has got nothing but pleasant reviews for its excellent works. The brand started humbly over a decade ago has grown into a behemoth to be reckoned with in the photography world. They have helped several couples capture raw and genuine moments, either pre-wedding photography or actual day wedding photographers. ABC photography has made a name for itself as one of the wedding photographers in Singapore to contend with. Constantly looking and developing new, interesting ways to help capture that beautiful moment. Photography has never been easier. As long as ABC is involved, you are guaranteed to get value for money spent.
Family & Graduation
The diversity enables them to capture weddings and other moments that are dear to you. If you have family events that you would like to frame, random pictures with a family member, or when your children graduate from school, look no further than ABC photography. Most people think iPhone photography is good enough, but you need to involve the professionals if you want it done right. And with over a decade worth of experience, it does not get any more professional. Don't take a gamble with that special moment. Allow ABC photography to make an already exciting experience even more memorable.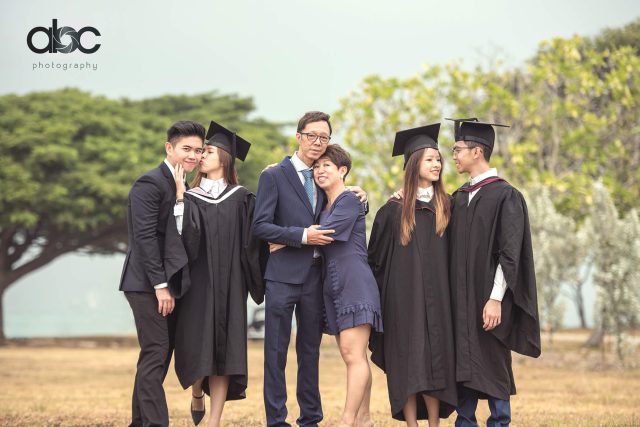 Babies & Newborns
Having a baby around just sounds like unspeakable joy. It lifts the mood, and the thought of new life completely rejuvenates the whole space. This does not mean it can not be stressful, it is not without its highs and lows, but when those lows come a-knocking, you need memorabilia to remind you of the better times. Those fun moments when the newborn had everyone smiling, the first time they tried walking, the first failed attempt at crawling, or when your baby learns to say, papa or mama. These firsts need to be captured, and it becomes crucial to have a quality photographer on hand ready to etch these moments in memory and on the photo film.
Corporate photography
Photography should not stop at personal use. You should consider corporate photography if you have a company and want to give it a facelift. It allows you to take strategic pictures to rebrand your outfit and endear yourself to potential customers/clients. Corporate photography is usually a much pricier package compared to most other photography packages because every aspect has to be spot on. There is ZERO room for error, no grey areas. The photographer has to incorporate your company's ideals in as few photos as possible to get your target audience hooked and interested. ABC photography is known for its skill in this field, having worked with several reputable brands, some of which will be listed later below.
Event photography
Wedding photography is, in a sense, event photography, but this service goes to show that ABC photography is more than capable of handling other events besides wedding ceremonies. It shows their level of commitment to ensuring that everyone has a package that suits them, and the event photography service is all-encompassing. These events range from parties, shows, and any other gathering. They lend their expertise during the event in ensuring it all proceeds successfully. They help you with the photo or video coverage of the event from before it starts till whenever it ends—giving you an avenue to look at the event's progression from start to finish.
Lifestyle couple/ Individual
There are many reasons a couple would want to take pictures or have video coverage of events besides the wedding ceremony. If you are celebrating an anniversary or renewing your vows, you would use the services of a professional to immortalize this equally important/memorable moment. In times like this, make sure to employ the services of ABC photography, who, in their wealth of experience, ensure that all your expressions of fondness and love are adequately captured.
Awards
ABC photography has several international photography awards under their belt. This includes but is not limited to the following:
Top photography studio in Singapore as rated by Media One
40 Best Photography studios in Singapore
Clientele
Below are some reputable clients that have employed the services of ABC photography
Zurich
The Soup Spoon
Business Sweden
Raine
Propnex Singapore
CFG Real Estate
AIA
Prudential
4. aMusephotographer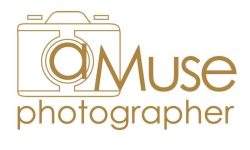 Overview
If you are conversant with the photography world in Singapore, you must have at some point heard about aMusephotographer. The intelligence in the name made me seek out the brand, where I was able to have an in-depth conversation with the owner, Charles Sng.
After a decade of the emergence of his company, Charles continues to create beautiful works and quality services to numerous clients. His fulfillment comes from the joy and gratitude from his clients after receiving the completed works that immortalized their moments of celebrations and love.
Of all the shortlisted wedding photographers on this list, the aMusephotographer story resonated with me best. It allowed me to see the photography services they offer as services towards humanity and a way to keep the flames of happiness in marriages and families forever bright.
The resilience can be seen in his journey towards being a notable figure in the industry. It all started with being a volunteer photographer for people with special needs and as a film production photographer for his brother who was a film student (and now a popular film director). This exposure to visual arts set the motion and opened the path to an ideal career when he, encouraged by his wife, quitted his stable job to pursue a living as a full-time photographer.
A decision we are more than grateful he took as it availed the works of art and quality services his company continues to provide. The extent of their reach can be witnessed in the reverence the company continues to enjoy at home and abroad.
Services
Depending on your photography needs, aMusephotographer has a number of services for you. Continue reading to find out more.
Pre / Post Wedding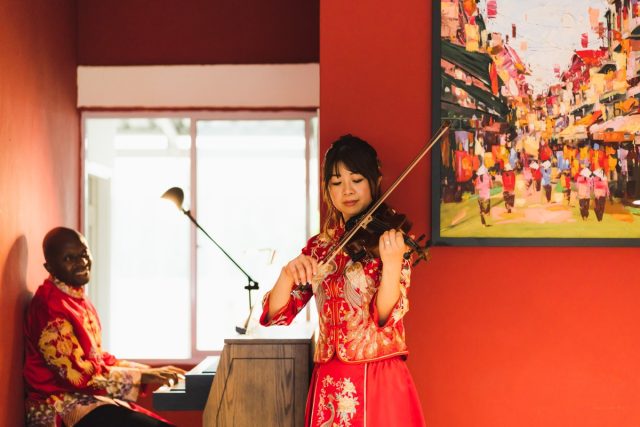 Prewedding and post wedding shoots with aMusephotographer always translate to you having a series of catchy photos to display before, on, and after your wedding day. It enables you to curate memories and also serenade your wedding guests and loved-ones with tasteful images of the beautiful couple.
Wedding Actual Day
Wedding photos are not just for the couple but guests that showed up to share in your happiness. What better way than to capture you and your guests in the moments of celebrations. Asides from capturing these moments, you and your guests get to see angles you might not have expected, showing you and your loved ones in the best elements and being in the zone.
Short Wedding / Solemnization
The pandemic threw many things into disarray, including wedding celebrations. More couples opt to have a simple celebration / solemnization with a small group of close friends and family members. aMusephotographer is more than well-equipped and experienced to capture all the subtleties of intimate and elopement-style weddings for you to relook and retell your stories in pictures to your loved ones and future generations.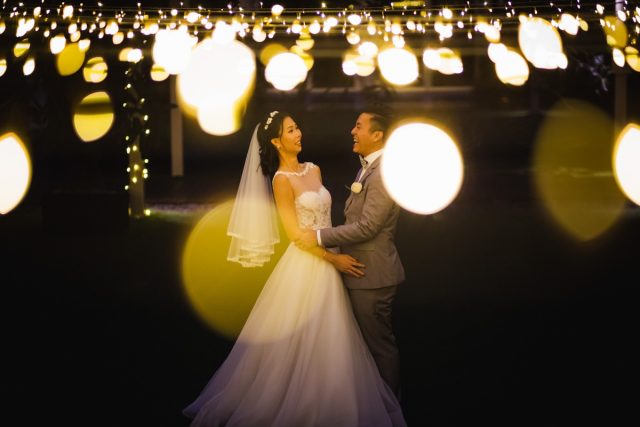 Casual / Engagement Shoot
Wishing to have your prewedding pictures that represents you without the hassle of wearing traditional wedding outfits? Discuss with Charles and let him create the magic that merges your imagination with his creativity!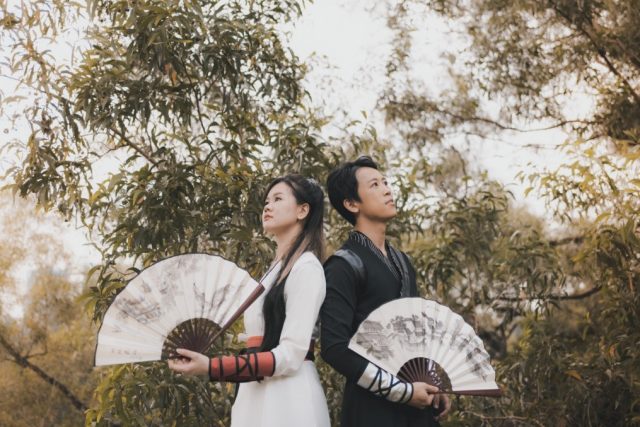 You should have a closer look at the portfolio sections on aMusephotographer website and social media profiles to have a better idea of what you are getting yourself into. You can decide to model any of the styles you see there in your photo session, opt for an original approach. Either way, you are in for a photo session you will never forget.
Of all the excellent wedding photographers in Singapore, few offer a distinct photography style and creativity coupled with excellent services and follow-up services. These reasons and many of the above listed make aMusephotographer one of the best photographers for you.
Awards and Recognition
Award-winning member of the Wedding Photojournalist Association (WPJA) – 42 Awards.
Award-winning member of the International Society of Professional Wedding Photographers (ISPWP) – 2 Awards including 1st position for the Love and Emotion Category in 2019.
Award-winning member of the Lifestyle Photographers Association (LSPA) – 7 Awards.
Award-winning member of the Family Photojournalist Association (FPJA) – 1 Award.
Top 100 in the Artistic Guild of Wedding Photojournalist Association (AGWPJA), 2016.
Top 100 in the Artistic Guild of Wedding Photojournalist Association (AGWPJA), 2020.
Top 50 in the Lifestyle Photographers Association (LSPA), 2019.
Contact Information:

Website: https://amusephotographer.com/
IG: https://www.instagram.com/amusephotographer/
FB: https://www.facebook.com/amusephotographer
Email: [email protected]
5. Dapper Pictures

Overview
Looking at Dapper Pictures works, one might wonder how is it that they are able to consistently capture such natural, candid and priceless moments of their couples in often interesting and artistic ways and from the reviews and testimonials, it seems they will make wonders whether you are a shy and introvert or glam and glamorous couple.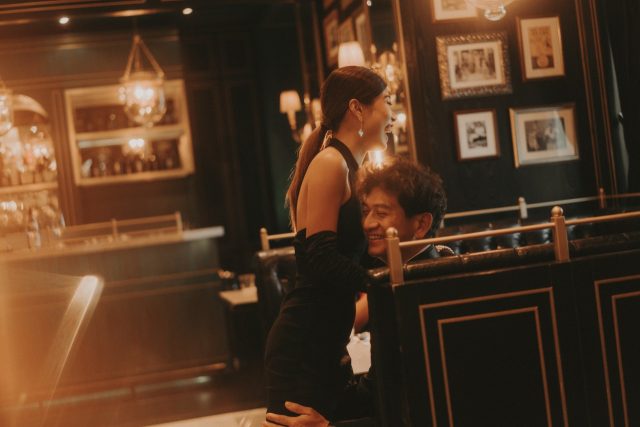 After all Kevin, the Principal Photographer of Dapper Pictures has honed his craft for more than 10 years from being in a portrait studio while he was still in school to being taken under the wings of one of the top photographers in the fashion and advertising space right out of school.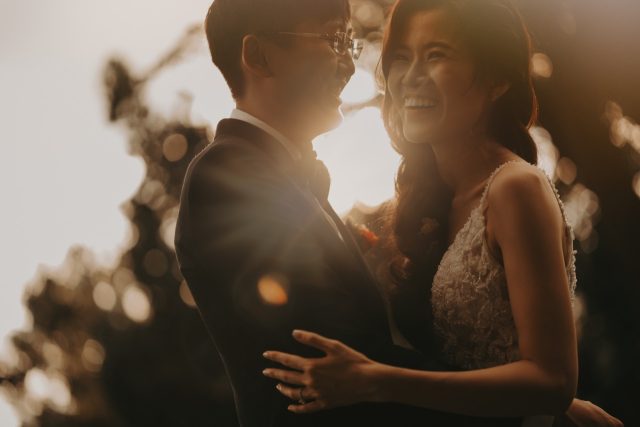 Most wedding photographers begin their journey within the wedding or events photography industry and Kevin with his unique photography journey for more than a decade, gained an enormous amount of skills and experience being in different genres of photography that most photographers would not have the access or opportunity to, together with his interesting and personable character, probably explains his success as a photographer where he managed to shoot celebrities both local and international from David Foster, Jay Park, JJ Lin, Mel C and has won various international photography awards, being featured in the press, contributed to leading magazine titles and publications, and had his personal works exhibited locally and regionally.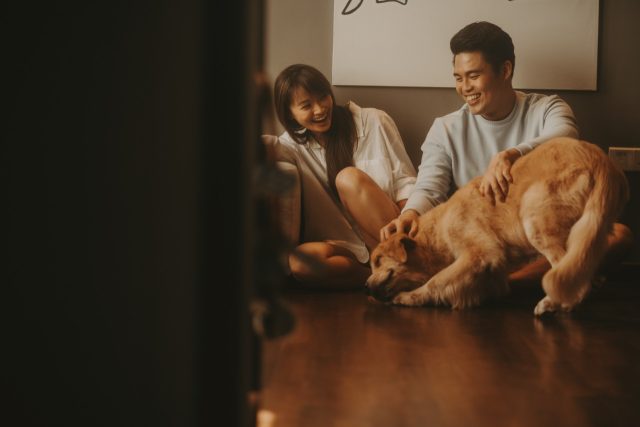 Different genres of photography brings its fair share of joy and challenges but being through it all, he still feel the happiest working with couples, understanding who you are, listening to your love story, working with you to capture the most beautiful, intimate and timeless moments of your matrimony into a cinematic narrative.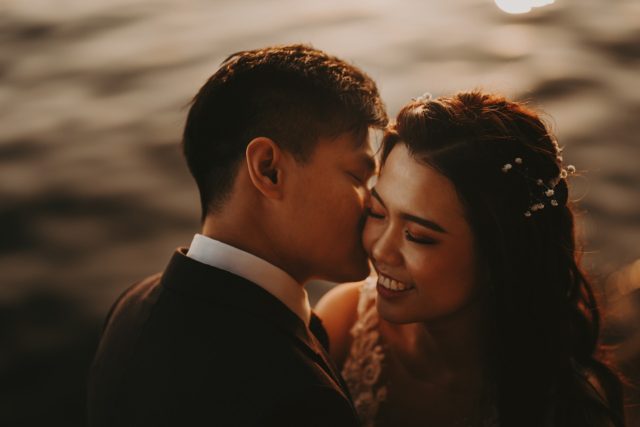 In Kevin's words, "It's always wonderful to have all my couples turn friends, seeing how everyone of you live happily after your wedding and go on to have your little bundles of joy, I say it's the happiest and most satisfying profession I could ask for." 
– Kevin, your photographer and friend from Dapper Pictures
Contact Information:

Website: dapperpictures.com
Instagram: @dapperpictures
Email: [email protected]
FAQs
How much does a wedding photographer cost in Singapore?
How much it would cost depends on your package and how long you would require the services of the photographer. You should contact any of the above-listed companies for a quote. Check below for an estimate of the different packages.
Half-day, Local Pre-wedding shoot – $300-$850
Overseas, Pre wedding shoot – $4,000 – $10,000 (depending on shoot location)
Actual wedding day photography (5-12 hours) – $1,500 – $5,000
Actual wedding day videography (5-12 hours) – $1,500 – $5,000
Photo booth (for guests at the wedding) – $500-$2,000
Freelance photography (5-12 hours) – $500 – $2,000
How do I choose a wedding photographer in Singapore?
The most important thing when choosing a wedding photographer is dialogue. You should list out questions you need answers to and ask when due. Some of the most common lines for dialogue include but are limited to the following:
Ensure you check the reviews of the different studios
Ensure there's a bond between yourself and the photographer
Always make your budget known to the photographer
Inquire what other services the company offers and how much it would cost you
You should be open with the photographer or the studio you are hiring from
How many photos do you get in a wedding package?
On average, you should expect between 50 and 500 pictures. But the actual number depends on your agreement with the photographer and how many hours they have planned to work on the scheduled day. You should inquire from your photographer how many pictures you should expect from your wedding photography package.
How many photographers are needed for a wedding?
One photographer many times is more than enough to get the job done, but you can never have too many hands on deck. Multiple photographers mean more angles are covered, and they can come up with strategies to ensure more work gets done in the agreed time.
Like this Article? Subscribe to Our Feed!
At Dumb Little Man, we strive to provide quality content with accuracy for our readers. We bring you the most up-to-date news and our articles are fact-checked before publishing.