5 Best Translation Services in Singapore 2023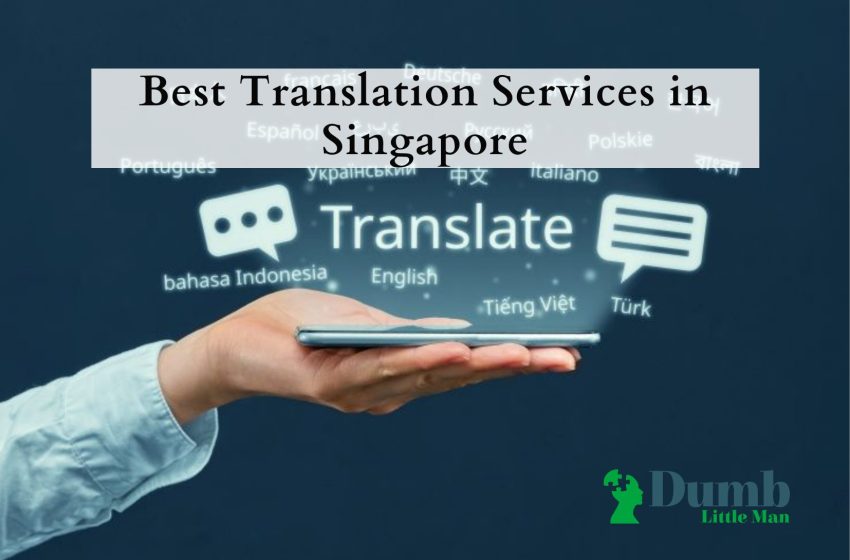 At different stages in your life, you may need to translate important documents from one language to another, or you may need someone to help translate them at a business meeting. When this occurs, you need to book a professional translation service. While there are hundreds of translation services in Singapore, it's important to avoid amateur service providers.
An amateur translation service will not offer you the quality that you are looking for. They will produce low-quality translation services that may have negative, far-reaching effects on you.
On the other hand, professional translation services will work effectively to produce satisfactory results. The best translation services in Singapore usually hire native translators to ensure that the content of your message is unchanged.
If you need excellent translation services, you would have to search for a professional company. This piece will look at the best translation services in Singapore, including all the special features that make them stand out. Let's begin!
What Are The Best Translation Service Singapore?

Are you interested in hiring a professional translation company to work with you? Or you are interested in a translation service that will pay attention to your needs and deliver on time? You're at the right place. I've got you covered.
Here's a list of the best professional translation services in Singapore:
Veqta Translations
Singapore Translators
Favella Translations
Lingua Technologies
Chambers Translation
5 Best Translation Service in Singapore 2023
1. Veqta Translations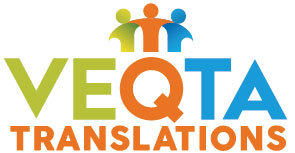 Basic Information
Website: https://VEQTA.com/
Email Address: [email protected]
Physical Address: Singapore Land Tower 37 th Floor, 50 Raffles Place SINGAPORE
Phone Number: +6568297058
Overview
VEQTA Translations is a renowned translation service provider in Singapore that offers top-notch services to its clients. VEQTA serves private corporate clients, NGOs, institutes and Government Departments from different countries across the globe.
The company has received industry recognition for its excellent regional production centers as well in-country translators in over 70 languages.
The company is currently based in three countries; Malaysia, Singapore and Thailand. and clients can easily place their online translation orders from anywhere in the world.
VEQTA stands out from other language providers with its thorough TEP approach (Translation, Editing & Proofreading) coupled with state-of-the-art localization technology such as Translation Memories. Even though VEQTA's translators translates from one language to another, it still ensures the original content is correctly conveyed to its intended audience whether its legal language, business, financial content, medical or IT.
To achieve this, the company carries out rigorous vetting processes to recruit talented certified translators, language experts, and subject matter experts to deliver a professional result.
VEQTA was named after the first kind of job the agency took involving translation of vector images. The team employs both local residents as well as a mix of enthusiastic expatriates residing in the ASEAN locale. They were initially involved in desktop publishing services and other Asian translations. Today, besides their dedication to quality translations they still offer Desktop publishing services, among other translation services.
Veqta now offers:
Document and Manual Translation
Website localization and eCommerce translation
Desktop Publishing services
Subtitling and Voiceover
Video Translation
e-learning and software localization
Subject Matter Expertise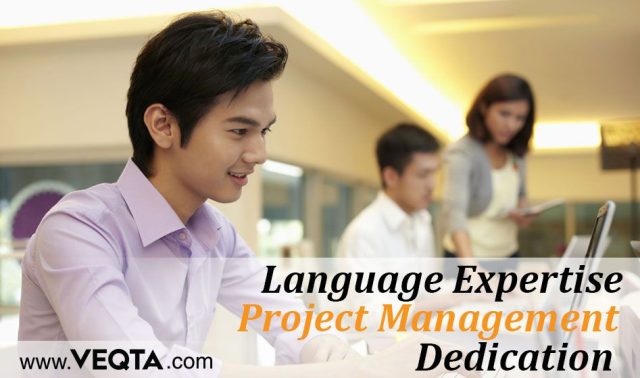 Why do People love them?
VEQTA has a team of experienced subject matter experts who can translate documents while observing best recommended practices in the translation industry. The company maintains an impressive list of clients including corporate giants like Thomson Reuters, Samsung, Deloitte, UOB Bank, Microsoft and Facebook.
2. Singapore Translators

Basic Information
Website: https://www.singaporetranslators.com/
Email Address: [email protected]
Physical Address: 7 TEMASEK BOULEVARD, #12-07 SUNTEC TOWER ONE, Singapore 038987
Phone number: +65-31294104
Overview
Singapore Translators is an established document translation services company in Singapore. They have a strong team of qualified, professional and certified translators who provide the best service.
With over 20 years of existence, the company has provided top-notch document translation services to its wide clientele. They currently translate over 200 languages, rare and major languages alike. Over the course of its existence, they have translated over 500,000 documents across different niches.
Singapore Translators translate a wide range of business and personal documents for governmental organisations. Clients can translate academic documents, medical reports, conferences reports, websites copy, brochures, employee contracts, etc. These kinds of documents are primarily translated for IRAS and ACRA.
They also translate varieties of personal documents for ICA and immigration organisations. Customers can translate their visas, birth certificate, marriage certificate, police clearance reports, immigration, and such.
Interestingly, Singapore translation doesn't stop at just translation services. They also offer transcription services, Notarisation, SAL legalisation, website Localisation, and DTP.
Singapore translation services also provide academic translation, medical translation services, and business translation.
Not only do Singapore Translation services provide quality end results, they also give good rates. Clients are charged budget-friendly prices that are cheaper than industry standards.
The translators are also locals who understand the language in-depth. So, little worries about poor translations.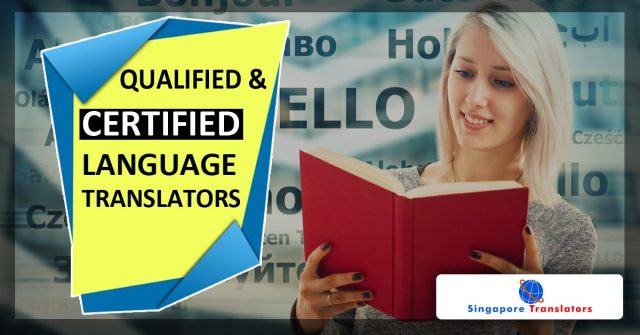 Why do People choose Singapore Translation Service?
Clients love the Singapore Translation service for its accurate translation. Translations are made by native speakers and not computer softwares.
The company also offers 24/7 support for customers. To top it off, this company is amongst the few translation companies in Singapore that offer affordable translation services.
3. Favella Translations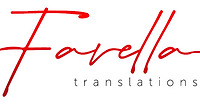 Basic Information
Website: https://www.favellatranslations.com/
Email Address: [email protected]
Physical Address: Block 266 Bishan Street 24, Singapore 570266
Phone Number: +65 9696 6765
Overview
When you mention Italian Translation services, Favella comes to mind. Favella is a Singapore based translation service provider that specialises in Italian translation for fashion houses and Medtech companies.
Favella is an Italian noun that emphasises well-spoken language. It carries a range of meanings. It implies speech, language, and eloquence.
Favella stays true to the meaning of its name. As a brand, Favella translates other languages into eloquent Italian. As an Italian translation service, it is led by Monica Pasin, an Italian.
Monica is an Italian translator and language expert with over 10 years of experience. She leads the team of translators at Favella. As the head, her role involves keeping the messaging intact. She uses unique Italian words to communicate the client messaging, tonality and style.
Over time, Favella Translation services have provided fine translations to Luxury Fashion Brands, Italian Athletes, British Surgeons, etc.
Favella Translation Services Providers pay maximum attention to the details of your document through their workflow. From your initial enquiry to delivery, every detail is accounted for.
These translation services providers are guided by expertise, accuracy, and confidentiality. These values are transferred into every document they work on.
Aside from translation services, they also teach the Italian language. Favella is your best bet for Italian coaching. Overall, Favella offers the best Italian language services in Singapore.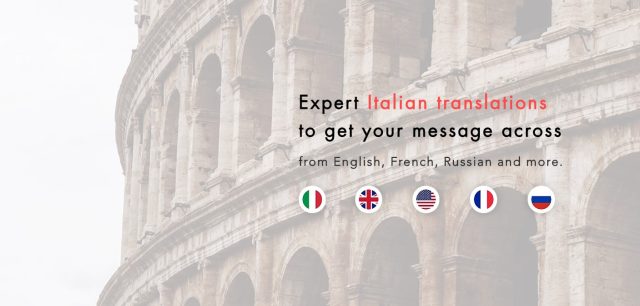 Why do people love Favella?
Favella is skilled in translating a wide range of business documents. The company also pay maximum attention to details with every client's work.
4. Lingua Technologies

Basic information
Website: https://www.translationsingapore.com/
Email Address: [email protected]
Physical Address: 79 Maude Road #02-00, Singapore 208354
Phone Number: +65 6576 0138
Overview
Lingua Technologies International is an established translation services company that aims to satisfy the communication needs of organizations. With the client's messaging goals in mind, Lingua technologies strive to offer accurate translation services.
Lingua technologies international has existed for 2 decades and has over 5000 translation resources. With its expertise, this translation services provider endeavours to provide quality interpretative services. As a global brand, the company has served local and overseas clients.
With a team of professional translators, Lingua Technologies helps organizations compete on the global scene. They assist in the localization of marketing materials that bridges the communication gap. They provide interpreting services to different organizations and companies worldwide.
Getting a translation from Lingua technologies implies putting your best foot in front of the world. Their works distinguish this translation services provider. They offer the following translation services to clients:
Certified Translation Service
Translation & Localization
Design Services
Desktop Publishing
Editing Service
Interpreting Service
Interpretation Equipment Rental
Subtitling Service
Technical Writing
Transcription Service
Voiceover Service
Currently, Lingua technologies international translates different languages. They focus on German, Indian, Burmese, French, Chinese, Arabic and Bahasa languages.
Why do Clients Love Lingua Technologies International?
They are a renowned translation services provider with roughly 17 years of experience. They have over 5000 translation resources to meet the needs of global clients. They offer web translation services, desktop publishing services, transcription, and so on.
5. Chambers Translation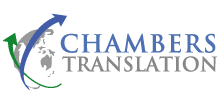 Basic Information
Website: https://chamberstranslations.com/
Email Address: [email protected]
Physical Address: 1 Sophia Road, #03-09 Peace Centre
Singapore 228149
Phone number: 65 6339 1886
Overview
Chambers is one of the best translation services in Singapore. The company combines transcription, interpretation, and translation to complete effective communication. They are truly a professional translation company that offers certified translation services.
They offer different kinds of translation services to their large clientele. Chambers majorly deal with legal translations. They help people translate contracts, divorce and marriage certificates, driving licenses, etc.
As a top translation company in Singapore, they hire proficient native language translators. These translators ensure that the messaging and intention of the original document is intact. Currently, Chambers translation services translate to and from German, Chinese, Tagalog, Spanish, and Japanese.
Chambers has professional Chinese translators to translate legal documents, financial documents, medical, and Chemical documents. Aside from Chinese, they have professional translators in other languages.
Additionally, this translation company provides a wide range of services. They offer SEO translation, Graphic designs, Dubbing, Subtitling and Voiceovers.
Lest I forget, Chambers also provides quality translation services in the traditional translation market. Customers like their interpretations, web localization, transcription, and certified translation services.

Why do Customers Choose Chambers Translations?
Chambers Translations have worked with numerous multinational companies. With their global partnership, customers are rest assured of quality translation services.
How To Choose A Good Translator?
Looking for someone to translate a document, website or brochure for your business can be quite tasking. However, this shouldn't be the case. While there are many translators to choose from, it's essential to opt for the best possible alternative to guarantee the best results for your business.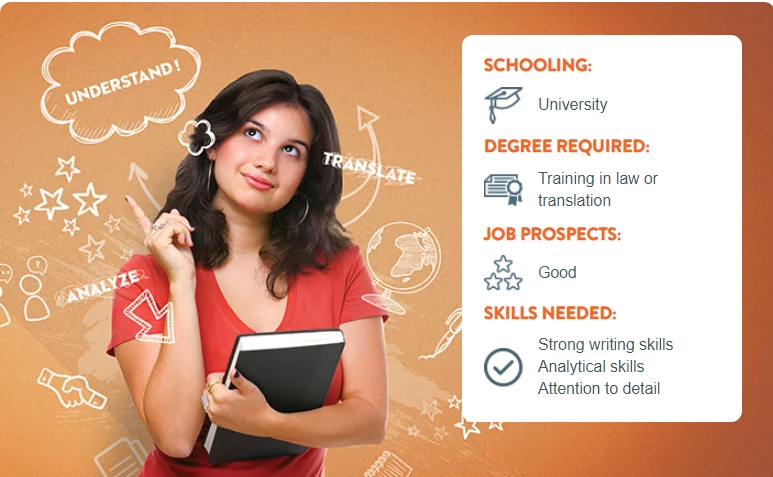 Are you interested in learning how to choose a good translator? Take a look at the following steps;
Choose a Master Linguist
Translators share a deep passion for languages. If not, they would find it difficult to handle all the pressure and expectation of translating foreign languages. They usually have a good knowledge of the source and target languages to varying extents. However, knowing these languages isn't enough. It's essential that your translator is also a master linguist.
A master linguist is someone that will apply a holistic approach to translating different languages. These translation companies do more than just translate words. They pay attention to the ideas and concepts in each sentence.
Also, they are familiar with the cultural references, expressions, and nuances of the language. Their work always sounds like natives. In fact, it will be difficult for anyone to tell that you've had a translation service work on the document.
If you want a high-quality piece, never opt for a translator that offers machine translation services. Yes, computers are fast and effective in translating word-for-word. However, they fail in handling the figurative meaning of sentences.
The best option is to choose human services that will offer a more personalised approach and break the entire language for easy assimilation.
Determine Their Writing Skills
Translation has a lot to do with writing and the organization of words. Therefore, it's essential to opt for language translation services that also boast good writing skills. They should know how to express their ideas and present their words without grammatical errors.
Scrutinise their training and overall experience
It is easy to spot a bad translator. However, finding a good translation agency is complex. One of the ways to identify a professional translator is their training and overall expertise.
A professional translator has quality years of experience in their chosen niche. Professional translators publish their years of experience. They should have at least 5 years of experience providing translation services.
Elements of a good translator
A good translation has to define attributes that distinguish it from a bad translation. A good translation maintains the messaging of the original copy. It carries the tone, message, and style of the original content.
A good translation sounds natural to native speakers. It is also free from grammatical errors and blunders.
In Italian expression, "traduttore, traditore," means, "translator, traitor". A good translator should be able to distinguish the words and translate them properly.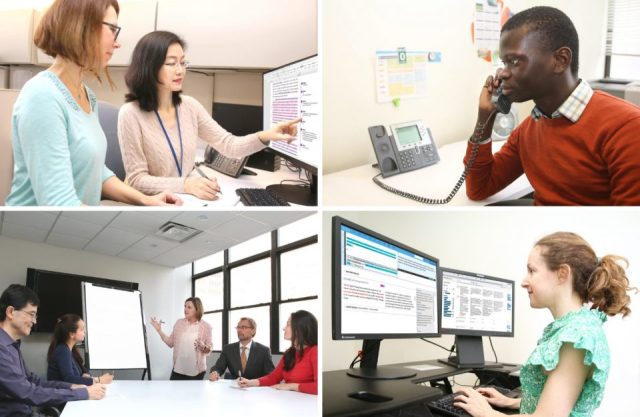 Check out the following attributes when seeking a good translator:
1. Native speaker: A good translator must be a native speaker of the source and target language. Being a native speaker ensures the message stays consistent.
2. Extensive Vocabulary: A professional translator should have an extensive vocabulary in their chosen niche. A medical translator should have an exhaustive vocabulary of medical terms in the source and target language.
3. Passionate: Translation requires quality training and years of experience. A good translator should be willing to expand their knowledge with adequate resources.
4. Qualified and Experienced: Experience and certification are non-negotiable. The former is more important. A certified translator shows they have gathered the basic translation skills required. However, experience shows they have grown in their chosen line.
A translator with 15 years of experience is better than a certified translator with a few years of experience.
5. Uses Resources: No translator is an island of knowledge. A translator needs resources to ensure quality translation services. They constantly need dictionaries, reference guides and even other translators.
In the same vein, a good translation agency combines the skill of different translators to keep the copy consistent in their interpretation service.
6. Grammar skills: Translating from one language to another must be free of grammatical mistakes. A good translator should have effective writing skills. With good writing skills, they can translate without grammatical blunders.
What to Expect from Quality Translation Services in Singapore?
We all know that English is a popular language. Nonetheless, businesses need to reach different target audiences across the globe. For effective localization, a high quality translation is required.
A translation service agency is known for handling complex projects and helps businesses navigate effortlessly.
There are many kinds of translation services in Singapore. However, companies need to find the right company for their document translations. Effective translation services should offer the following:
1. Translation services cost: Translation costs are charged per word translated. Translation costs vary from one agency to another.
There's also translation memory software that reduces the costs of translation services. It ensures words previously translated are not charged twice.
2. Quality Services: Many factors determines the quality of translation services. the software used, the skills of translators and the training of linguists all determine a good translation service.
3. Speed: The average speed of interpretation services is fairly the same for many companies. Some translation service providers use formatting and project management tools to speed up the translation time.
4. Confidentiality: Many translation services providers go into a non-disclosure agreement with their clients. Emails are easy to hack, so translators do not send propriety information via emails.
Conclusion
A professional translation service can not be overhyped. Businesses need to translate documents from one language to another to keep themselves in their target audience's faces. In this article, we've analyzed the top 5 best translation services Singapore.
FAQs
1. What are the factors affecting translation rate in Singapore?
Translation rate in Singapore is determined by time, quality and words.
2. How much does it cost to translate a document in Singapore?
Translations can be charged in different ways. Documents can be charged per word, per hour, or even per character.
Most documents are charged around $0.06 to $0.035 per word. Per character rate is similar to per page rate. A standard page contains about 1500 characters and is charged SGP$35.
3. How do I find the best Translation services in Singapore?
The best translation services prioritize human translation. When it comes to Technical translation, no machine can beat human translation.
A good translation company focuses on speed and accuracy. To achieve this, skilled talents are pooled together to achieve quality results.
When seeking the best translation services, look out for client list, industry expertise, and quality human translation.
Like this Article? Subscribe to Our Feed!
At Dumb Little Man, we strive to provide quality content with accuracy for our readers. We bring you the most up-to-date news and our articles are fact-checked before publishing.