5 Best T-shirt Printing Singapore 2023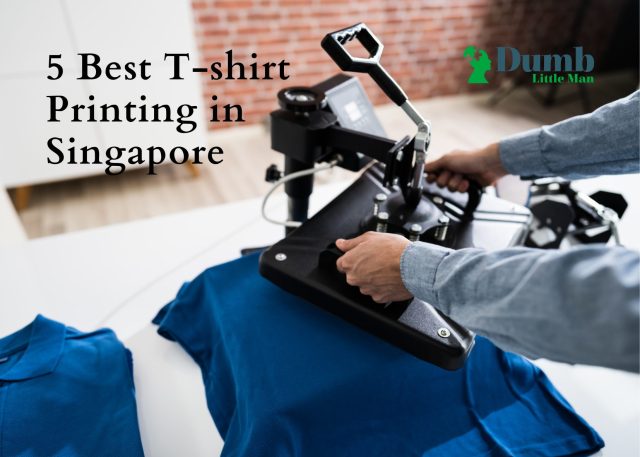 T-shirt is the coolest kind of outfit since it can match almost everything. Schools, offices, and brands use custom T-shirts for various purposes and events. Customized T-shirts are also used for company events, family reunions, couple's gifts, and sports.
T-shirt has been around for longer than we think. It only got improved in the modern age. Soldiers and sailors in the olden days used to wear them as undergarments. They also wore them with their uniform trousers when they were off-duty or doing dirty work.
Custom T-shirt printing is becoming more popular every day since anyone can submit a design to a T-shirt printing company to have their T-shirts delivered to them. You can gift customized T-shirts to friends, families, and every other special people in your life.
If you're planning a special event, the chances are that you are looking for T-shirt printing services to make a custom printed T-shirt for you. Not to worry, this article has provided a list of the best T-shirt printing companies in Singapore that produce quality printed T-shirts. T-shirt printing in Singapore is becoming more popular as the years go by.
If you are looking to print friendship tees, corporate T-shirts, even class T-shirts, and family team shirts, these Tshirt printing companies will make them for you at affordable prices. The cost of a T-shirt depends on the printing process used, and the number of T-shirts ordered.
Are you looking for T-shirt printing in Singapore? Continue reading the article to know the top T-shirt printers in Singapore.
History of T-shirt Printing
T-shirt printing has been around for years, it only got developed in the recent age. In the olden days, T-shirts were originally intended to be a man's undergarment to be worn under his military uniform.
Soldiers and Sailors in World War II usually wore T-shirts and their uniform trousers when they were off-duty or during hot or dirty workdays.
The oldest form of T-shirt printing is woodblock printing which was invented in China about 220 AD and was introduced to Europe in the 1100s.
Screen printing, the most common method used for t-shirt printing, dates back to the Song Dynasty in China (between 960 and 1279 AD). It didn't become popular in Europe until the 1900s when a man named Samuel Simon patented the method.
The British textile industry became the first major industry to be industrialized. In 1734, they started with flying shuttle" and went on to steam-powered factories in the early 1800s. The T-Shirt became popular in the US after the Spanish-American War when the U.S. Navy gave them to sailors.
Printing and T-Shirts came together in the early 1950s. In the 1950s in Miami, several resorts started printing their names on T-shirts. In the 1970s, brands like Coca-Cola and Disney began to use T-shirts to advertise their brands.
The plain white t-shirt became popular after Hollywood actor Don Johnson wore one onscreen in the 1980s.
Screen printing began to improve with the increased popularity of T-shirts. American entrepreneur, artist, and inventor Michael Vasilantone began to develop, use, and sell a rotary multicolor garment screen printing machine in 1960. In the early 2000s, T-shirts with funny slogans, the political statement became rampant.
According to Wikipedia, "The current holder of the Guinness World Record for "Most T-Shirts Worn at Once" with 257 T-shirts is Sanath Bandara. The record was set in Colombo, Sri Lanka, on December 22, 2011. The record was attempted on stage in front of a crowd of people in a public park in Colombo. Bandara surpassed previous record-holder Hwang Kwanghee from South Korea, who had held the record at 252 shirts."
Types of T-shirt Printing Techniques
Various types of printing techniques are utilized to give vibrant and quality event T-shirts, corporate gifts, custom shirts, and so much more. Some of them include:
Silk-screen Printing
Silk-screen Printing is one of the most preferred printing techniques among professionals. It is the most popular and widely used T-shirt printing technique.  It involves using screens to apply ink to the t-shirts. It is the commonest and oldest printing technique in the T-shirt printing industry.
It guarantees very good design replication and gives good results. It is used to apply design or graphics on T-shirts. In this method, ink is applied to the T-shirt directly through mesh screens. The technique involves using a woven mesh stretched over a frame, and a stencil formed by blocking off parts of the screen in the negative image of the design to be printed. The stencil forms open areas of mesh that transfer ink onto the fabric by the printer pushing the ink through the mesh with a squeegee. The different colours of the design are then layered one after the other to create the final image.
It is quite useful for printing bulk quantities. Although it gives quality results, it's not suitable for all types of printing.
Screen printing began in China around 1000 years ago. It slowly spread throughout Asia as time went by. It made its way to Europe in the late 1700s. It did not become popular in the western world until the 1960s.
Pros
You can print an unlimited number of T-shirts because the stencil can be used over and over again.
It gives high-quality results.
It lasts longer.
It is very reliable.
It is the cheap T-shirt printing option for printing a lot of t-shirts with the same design. The more shirts you print, the less it costs per shirt.
Cons
Although it is the cheapest T-shirt printing technique, the equipment used is costly.
It is not ideal for complex design.
It is too complex for small quantities.
The more colors your design has, the more expensive the shirts will be.
Embroidery
Embroidery is one of the oldest fabric design methods. It involves strands of various thread sewn in various patterns, lengths, and thicknesses to produce an array of different into the garment to create your design. The word embroidery originates from the French word "broderie" which means embellishment.
Pros
It is durable.
It is great for logos.
Cons
It is the most expensive printing option.
It works poorly with detailed artwork.
Direct To Garment (DTG) Printing
This method is for printing photos onto your T-shirt straight from the computer. It is mainly used for cotton blend t-shirts. This printing technique began in 1996 in the United States. You can 100+ colors in this type of printing technique. To do this, you insert a paper. The printer then applies the ink on it and outputs the result.
Pros
You can easily switch designs in this method.
It is good for complex design
You can print photos with this T-shirt printing technique.
You can make small quantities per design.
Cons
The ink doesn't look good on darker fabrics.
It produces less durable designs.
It takes more time to produce big quantities.
DTG printers are very expensive.
The cost per print is very high.
Inks are expensive.
Dye Sublimation
Dye sublimation can only be used for light fabrics like polyester fabrics. It is not suitable for cotton T-shirts fabrics. It works best with man-made fabric. It is a very durable T-shirt printing technique and the results are similar to that of DTG.
Pros
It lasts for a long time.
It ensures high quality.
It is suitable for unlimited colors and patterns.
It is good for large designs.
Cons
It works only on light fabrics.
It is expensive in small quantities.
Digital Heat Transfer Printing
This type of T-shirt printing technique is suitable for smaller quantities. It can be useful for home production. It works best on lighter fabrics not suitable for fabrics that have low heat sensitivity. This T-shirt printing technique can replicate complex designs.
Pros
It is suitable for smaller quantities.
It can replicate complex designs.
You can print photos with this T-shirt printing technique.
Cons
It is not suitable for darker materials.
It is not suitable for materials with high and low heat sensitivity.
It is not as durable as a screen printed design.
Vinyl Cutting
It involves precise cutting of material which is then applied to the fabric. It is mainly used for small designs such as brands and logos. It is commonly found in sports industries.
Pros
It is suitable for printing small quantities.
It is durable.
Cons
It is not suitable for complex designs and small letters.
It takes time to print a single T-shirt.
It makes the T-shirt lose its flexibility.
Best T-shirt Printing In Singapore
Are you looking for a T-shirt Print Singapore service provider that is known for printing quality customized T-shirts at competitive pricing and delivering them at a fast lead time?
These are the top five T-shirt printing in Singapore among services like Butter Prints Private Limited, T-shirt Guys, e.t.c.
Best T-Shirt Printing Singapore 2023
1. Yellow Inch
2. Shirtual
3. The Teeser
4. TshirtKaki
5. OrangeBox
1. Yellow Inch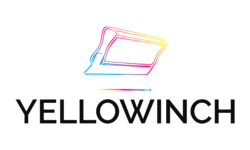 Looking for a T-Shirt company that does custom class tees, company tee shirts, custom shirts, and many more? Look no further! Yellow Inch provides great customer service and high-quality services for its customers. They strive to meet every one of their customers' expectations and deliver at the time they promised.
Yellow Inch is a T-shirt printing company in Singapore established in 2011. They started as an apparel printing company and moved on to the merchandise aspect. Since then, they have taken T-shirt printing Singapore to the next level. With nine years of experience in the printing industry, Yellow Inch has continued to provide great services for its customers in Singapore.
They are trusted by a wide array of multinational corporations, and small-medium enterprises across the globe for producing superior quality printed T-shirts. They are also known for providing quality corporate gifts for their clients.
Yellow Inch uses the latest printing technology in printing meticulous details that reflect your brand. They utilize different printing methods like silk screen printing, digital heat transfer printing for t-shirts, and corporate gifts at affordable prices. They also use the latest printing method such as Direct to Garment and Dye Sublimation Printing.
They offer the most competitive pricing, but you are sure to receive quality products at your doorstep. They also offer embroidery services. Their excellent services and quality assurance have made them stand out from other apparel printing companies.
Their ready-made T-shirts and polo tees are available in cotton and Dri-Fit material with a minimum order quantity of just 20 pieces. The minimum order quantity for corporate gifts is 100 pieces.
With Yellow Inch, you're on a path to creating custom T-shirts that will reflect your brand and image. Every piece of apparel from Yellow Inch is carefully handpicked from International Brands across the World and meticulously printed by trained professionals.
Yellow Inch focuses on researching and developing materials that are suitable for Singapore's weather. Also, if you're looking to create your line of apparel, Yellow Inch has got you covered as they provide antibacterial and anti-odour apparels that eliminate 99.94% of bacteria and odour, thereby increasing the durability of the apparel and keeping the owner fresh and clean.
Their lead time is between 5 and 14 days, depending on the order quantity and printing method. Their lead time is one of the fastest in the industry. You are sure to receive your meticulously printed T-shirts at your doorstep at the said lead time.
With their partnership with a wide array of multinational corporations and small-medium enterprises, you can be rest assured that they will deliver quality at the most competitive pricing and fast lead time.
One of their customers was so happy that they wrote:
"The 5 star for their services, they will go an extra step to make sure the order reached to the customer on time. They have a long-range of fabrics, colours and designs to choose from. You may create your design and the yellow inch will give their professional opinion and try their best to make sure the end product meets your expectations. Happy with their service." 
Website: https://www.yellowinch.com.sg/
Facebook: https://www.facebook.com/YellowInch/
Instagram: https://www.instagram.com/yellowinch/
Price range: $4.00 to $10.00 (Depends on quantity & T-shirt printing requirements)
Phone: +65 9272 3717
Email: [email protected]
Address: 186 Woodlands Industrial Park E5 Singapore 757515
2. Shirtual
Shirtual is the first T-shirt printing in Singapore and the only T-shirt printer that provides a one-stop solution for all brand starters. With Shirtual, you only have to focus on building your brand; they take care of the rest for you. They provided one of the best T-shirt printing services in Singapore.
They produce a huge range of apparel, from oversized T-shirts of superior quality to hoodies with a low minimum order quantity. They also produce accessories like necklaces and rugs.
Shirtual also provides extensive printing techniques for printing quality apparel ranging from the commonly used silkscreen printing and popular heat transfer printing. They also provide embroidery services with more than 1000 colour threads.
They produce customized t-shirts and package them just the way you want them. They provide three months back-end logistic services. They partner with local and international courier services to ship your product worldwide with fast delivery at affordable pricing.
Shirtual allows free storage of apparel in their warehouse. According to their statistic, more than 85% of their customers can spend more time managing the front end.
You can also book a free consultation on an appointment basis only. You can get recommendations on selecting the best choice of apparel and prints for their brands.
If you're looking for a T-shirt Printing Singapore company that delivers high-quality T-shirt at a very fast lead time and competitive pricing, look no further than Shirtual. Their customers' satisfaction is their utmost priority.
Website: https://www.shirtual.biz/
Instagram: https://www.instagram.com/shirtual_/?hl=en
Phone: +65 89000469
Email: [email protected]
Address: 5 Ubi Link All Trust International
Price range: Quotation given after seeing designs
3. The Teeser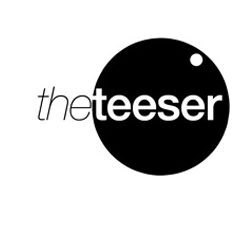 The Teeser began T-shirt printing in Singapore in 2010. Since then, they have been providing T-shirt customisation services at affordable pricing. They print and deliver T-shirts at a very fast lead time.
They believe that customer service and quality are just as important as a project's prices. They provide custom T-shirt printing at affordable pricing. They listen to your needs and provide solutions that meet your costs.
They provide extensive printing techniques ranging from silk screen printing, direct to garment printing, dye sublimation printing, heat transfer printing, and embroidery services. Their T-shirt customisation services include printing for sporting teams, school camps, corporate events, family t-shirts, or even novelty wear such as Halloween parties.
If you are looking for a good T-shirt printer that provides their customers with great deals that match your corporate or personal budget and give you the best quality prints that won't fade away, check out The Teeser by contacting them through any contact information provided below.
They take their customers satisfaction very seriously. Their line of trained experts will work meticulously to print high-quality T-shirts for their customers and deliver at a very fast lead time.
Website: https://theteeser.com/
Facebook: https://www.facebook.com/TeeserApparel/
Instagram: https://www.instagram.com/theteeser/
Phone: +65 9838 7344
Email: [email protected]
Address: 10 Ubi Crescent Lobby C #05-55, Singapore 408564
4. TshirtKaki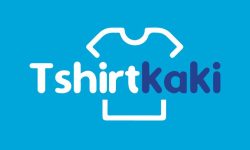 TshirtKaki established T-shirt printing in Singapore in 2016 and rebranded as Tshirtkaki in 2019. TshirtKaki can print on a huge range of apparel, including custom T-shirts, corporate T-shirts, jackets, and long-sleeved shirts.
They provide cheap T-shirt printing services with no minimum order quantity. They take rush orders and even print on weekends, including Sundays. Their T-shirt printing services start from as low as $7/ piece.
Most suppliers require you to print on their products. TshirtKaki is a custom T-shirt supplier that allows you to print on your shirts!
They utilize a popular printing method known as silkscreen printing. They also use direct-to-garment printing, direct to film printing, digital heat transfer printing. They allow you to choose the type of product you want for your custom T-shirt, whether you prefer polyester to cotton or dri-fit, additional pockets, or a different sleeve colour.
Their lead time is five working days if you are not in a hurry. They offer one-day T-shirt printing delivery if you are in a hurry. Whether you're looking for a custom T-shirt for your class/CCA, or you're looking for a personalized gift or a custom shirt, TshirtKaki has got you covered.
If you want to print T-shirts in a rush, TshirtKaki will do the job for you and still deliver quality.
Website: https://tshirtkaki.com.sg/
Phone: +6584037750
Email: [email protected]
Address: 30 Kallang Pudding, #04-02, Singapore 349312
5. OrangeBox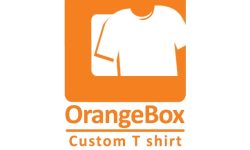 OrangeBox is a leading T-shirt printing service provider that began in 2009. They have grown from a class T-shirt print shop to a T-shirt printing company able to take small and large orders. Over the years, they have rendered their printing services to over 10,000+ customers from small interest clubs to SMEs, schools, government organizations to MNCs, and Fortune 500 companies.
OrangeBox is an expert in Custom T-shirt printing Singapore. They have facilities in Japan, Thailand, Malaysia, Indonesia, and China.
OrangeBox provides a wide variety of printing methods, including silkscreen printing, CMYK screen printing, vinyl transfer, digital heat transfer printing, HD print transfer, DTG printing  & embroidery.
They carry one of the biggest apparel catalogues in Singapore. From Local brands to International brands like Adidas, Under Armour, Callaway, wundou (Japan), etc.
They provide one-stop embroidery and printing services, free t-shirts artwork design. They provide reliable and on-time delivery to their various customers. They also provide free delivery island-wide.
OrangeBox has been featured under Singapore's Finest Services 2021, Best T-Shirt Printing Services in Singapore by TheFunEmpire, 2020 TOP IN SINGAPORE for T-Shirt Printing Services In Singapore by Media One, One of the Best Singapore T-shirt Printing Singapore by BestSingapore.co. Rating.sg – Singapore Best local business.
A happy customer once wrote:
"OrangeBox, Kenneth has been really accommodating and provide fast services especially with our recent Christmas Production – Jack and the Beanstalk. The t-shirts quality and the printing finish was great. The pricing was reasonable, production/delivery was on time even though he was on reservist. Highly recommended!"
Another customer, Stephanie Tay said: "Kenneth is very responsive and customer-oriented. Even when we had to keep making changes in what we wanted to order, he never made a fuss. Would highly recommend Orange Box Asia."
Website: https://orangeboxasia.com
Phone: +6596969605
Email: [email protected]
Facebook: https://fb.com/orangeboxasia
Instagram: https://www.instagram.com/orangeboxprint
Twitter: https://twitter.com/Orangeboxprint
Address: 10 Ubi Crescent #01-20 Ubi Techpark Singapore 408564
Tips to make your T-shirt last longer?
Washing and drying T-shirts and all types of clothes cause the prints to fade easily. There are many wrong things when washing our clothes and these things make our clothes fade easily. When clothes case, it would be very unsightly and we would have to throw them away. You can reduce the rates at which your clothes fade if you treat them properly.
Luckily, there are a few tips you can use to make your clothes last longer.
1. Use cold water to wash them. Warm or hot water causes the print to crack and fade.
2. Do not use bleach or heavy detergents with harsh chemicals to wash your clothes. These heavy chemicals will make the prints fade.
3. Set your dryer to a moderate temperature. Using high heat will damage the prints and make them fade.
4. Do not iron the printed portion of your T-shirt.
5. It is best to turn your clothes inside out before washing. This will help the T-shirt not to fade quickly.
6. Wash similar clothes together. Clothes with similar colours and textures should be washed together.
7. Frequent dry cleaning can damage the fabric of your clothes. It is best to avoid dry-cleaning too often to expand the longevity of your clothes.
8. Use white vinegar as a fabric softener. Add a little portion of white vinegar to the final rinse of your clothes.
9. Don't wear your clothes too frequently, or they will fade quickly. Rotate your wardrobe to make your clothes last longer.
10. Read the fabric instructions carefully as they provide instructions on how to wash the fabric. Some fabrics say "hand wash only" or "wash with cold water" or "dry clean only."
Following these instructions can make your clothes last longer.
Questions To Ask Your T-Shirt Printing Company
Certain questions should be asked before choosing a T-shirt printing Singapore company. The answers you get from asking these questions will make you know if you should work with the company or not.
Here are some questions you should ask when choosing your printer.
Do you have a minimum order?
T-shirt screen printing will always come with a minimum order quantity. Minimum order varies with each T-shirt printing Singapore company. Most companies have minimum orders while others don't. It is best to know whether they have a minimum order or not before you go ahead.
What is your lead time?
Some T-shirt Printing Singapore companies can print your T-shirts in a day or two, while others require more time depending on the quantity you ordered and the printing techniques used. Some companies have a lead time of 3-7 working days, and some have less or more.
Some can print and deliver in a rush if you want them to do that for you.
Do I get visual proof of my order before you begin printing?
Sometimes, we need to see what they have cooked up before it is finally printed. Ask your T-shirt printing Singapore company if you can get visual proof of your order before they begin printing.
This way, you can make sure that you are getting exactly what you ordered and you can also make some changes if you want.
How do I care for my printed garments?
This is a very important question that needs to be asked. Each different print technique requires slightly different wash and iron care. The most durable print type is screen printing. Some printing techniques produce highly durable T-shirts, while others produce less durable T-shirts. You need to ask your T-shirt printing Singapore company how to wash and care for your T-shirt.
What printing technique do you use?
Various T-shirt printing techniques are used in the industry, mentioned earlier in the article. Some printing companies use two or more printing techniques.
What type of ink do you use?
Once you have known the type of printing techniques that they use, the next thing to know is what type of ink they use. Plastisol inks are made from plastic and work well with almost any type of garment. They make the T-shirt less breathable because you can feel the ink on top of the T-shirt.
Water-based ink is a mixture of water with dye or pigment. The water acts as the main solvent to keep the pigment or dye liquid. With water-based inks, you do not feel the ink on the shirt. Discharge is a water-based ink mixed with an activator. It only works on 100% cotton fabrics. It can be used for printing on dark or colored garments.
What is the quality of the T-shirt?
It is important to know the quality of the T-shirt you ordered. If they get their T-shirts from American Apparel, you can rest assured that it is high in quality. You can check out the company reviews on their various social media accounts, or you could ask someone who has gotten a T-shirt from them.
What are the modes of payment you have available?
T-shirt printing in Singapore can be done online or offline. Most T-shirt printing Singapore companies provide both online and offline modes of payment. It is important to know if the company is tied up with a safe payment gateway before you begin printing with them.
How much is the delivery fee?
It is important to know how much the delivery cost before going further. The shipping fee varies with the number of T-shirts ordered.
Is there a replacement policy?
Say you finally received your order and they are nothing like what you ordered, you will need to ask for a replacement. Every company has a replacement policy, and you need to know them. You must check for this before placing an order.
FAQs About T-shirt Printing
How can I get my shirts to be more affordable?
Is the price for printing T-shirts with a company too expensive for you? There are various ways to reduce the prices. You should choose inexpensive shirts. Some shirts are high in quality yet affordable, go for those if you can't afford expensive ones.
You should print fewer colors to reduce printing costs. If your print more shirts, the printing cost will reduce.
What is the minimum order quantity?
Minimum order quantity is the minimum quantity of T-shirts that the company allows you to order. It varies with companies. Some companies do not have any number of shirts you want.
What digital file types are accepted?
Most printers accept any digital file type as long as it has an adequate size and hi-resolution. You would also have to ask the printer what type of digital file type he accepts. If you're sending the company the images you want on the shirts, they need to be very clear with a hi-resolution.
How long does it take to print a T-shirt?
It depends on the type, size, and color of the fabric and the printing technique used for the T-shirt. The number of shirts ordered can also determine how long it takes to deliver them.
Conclusion
T-shirt goes a long way in promoting brands and events. A perfectly designed T-shirt reflects your brand and image, that's why you need the best designer and printer to make them for you. This article has provided a comprehensive list of companies in Singapore with the best T-shirt printing services.
Before choosing a T-shirt printing service provider, it is best to ask the necessary questions to know if they meet your requirements.
It is important that you know the quality of the shirts you ordered.
It is also important to know how to care for your T-shirt to increase its longevity. Each printing technique has different washing and drying method that should be noted is that the prints don't fade away easily.