5 Best Scented Candles in Singapore 2023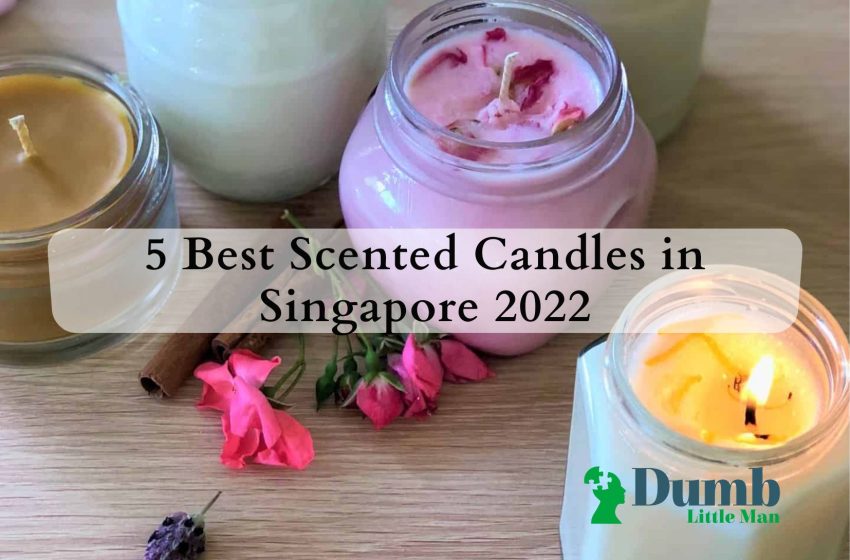 Sweet-smelling fragrances are one of the best additions to any home, apartment, or living space. These fragrances will soothe usher in a new ambiance into your living space while also improving your mood. It doesn't matter whether you are just coming for work or you want to set a romantic mood for your partner; scented candles are an ideal choice.
One of the most attractive things about scented candles is that they effectively improve the mood in any room and are also affordable. You can light a scented candle to create a pleasant, relaxing, smooth, and pleasurable atmosphere in your home. They are perfect for almost every type of occasion or mood. There's even a unique type of scented candle for every person.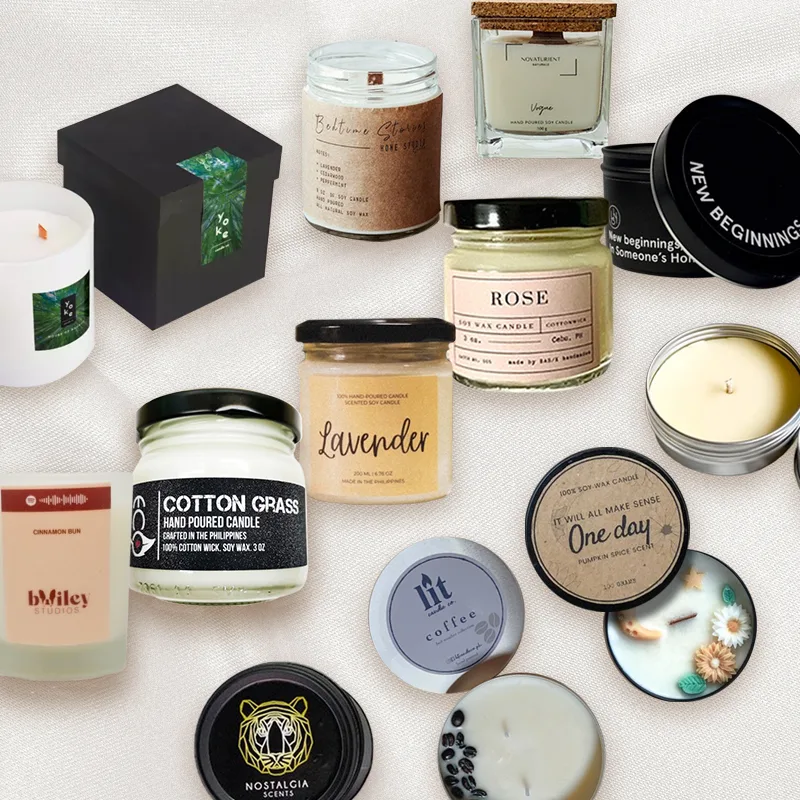 The perfect choice of scented candles can help you fill your living space with various scents, such as the fragrance of flowers, the scent of winter, or a fruity smell. Another interesting thing about scented candles is that they are easy to use and do not require a complex setup. You have to light the wick and let it work its magic.
If you find these light candles attractive, it makes a lot of sense to purchase whichever of them suits your vibe and taste. However, you need to note that not all these candles are created equally. Certain scented candles burn too quickly, while some others burn too slowly. Some have a long-lasting effect, whereas others don't last for more than a few minutes.
As a result, you need to pay attention to the quality of the fragrant candles you purchase. There are various options on the market from different manufacturers. Therefore, you need to settle on a final choice carefully. This piece will look at the best-scented candles in Singapore and where to find them.
What Are The Best Scented Candles in Singapore?
Settling in a scented candle shop to purchase your set of fragrance candles can be a lot of work. As mentioned earlier, there are several options to choose from. It can get quite overwhelming.
Are you interested in sweet-smelling candles to help you transform your living space and create a unique ambiance? Do you wish to know the best places to purchase high-quality soy wax candles? You're at the right place. I've got you covered.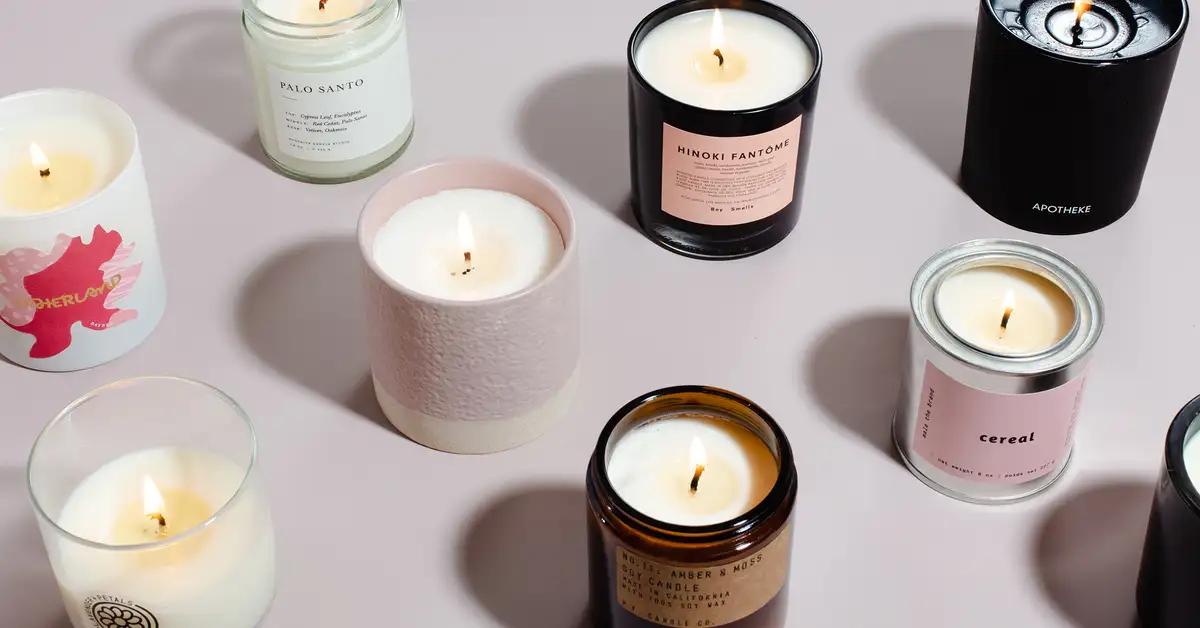 After researching several scented candle workshops across the region, I've finally come up with a list of the best service providers to try out. There's also detailed information on what makes each of them stand out.
Here's a list of the best-scented candles in Singapore;
Hush Candle
The Rituals Co.
Zendle
Lumiscense
Hysses
5 Best Scented Candles in Singapore 2023
1. Hush Candle
Basic Information
Website: https://hushcandle.com/
Email Address: [email protected]
Phone Number: +65 8891 2003
Overview
Hush Candles is a brand that is renowned for dealing in natural soy wax candles. These soy candles are usually with therapeutic grade essential oils and cotton wicks. When you purchase scented candles from this brand, you get high-quality soy wax products that are also biodegradable. What's more? Their rates are affordable for everyone.
While they don't compromise on quality, all of their items offer a sense of simplicity that you won't find anywhere else. They have made a collection of scents that people are familiar with. They also provide unscented candles for people who prefer no scent or have sensitive noses.
At Hush candles, they create candles made from natural soy wax, cotton wick and 5-10 milliliters of 100% essential oil. This combination allows the candles to provide a unique scent that will suit the mind and body. Some of the popular scents that you'll find on this brand include rose-nutmeg, unscented, cinnamon-nutmeg, lavender, lemongrass-rosemary and patchouli jasmine.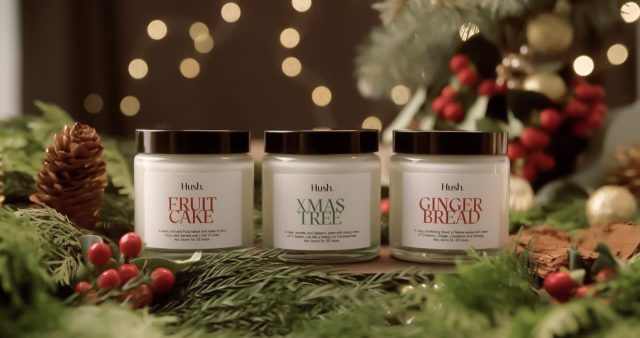 What Do People Like About Them?
Many people have different positive things to say about Hush candles. They enjoy the fact that almost all their scented candles are made from natural essential oils. These candles are great for aromatherapy and will soothe the buyer's mind and body.
2. The Rituals Co.Basic Information
Website: https://theritualsco.com/
Email Address: [email protected]
Overview
When you pay a visit to The Rituals Co website page, it's obvious that a lot of work has been put into it. There's a well-designed and beautiful website layout that welcomes first-time visitors and loyal customers of the website.
Since the inception of the scented candle shop, they specialized in handcrafted candles that thrill customers. They make use of only the best natural ingredients in coming up with their product. This means you can use their products freely without any adverse effects on your health. What m0re could you ask for?
At The Rituals Co, they ensure that all their scents are thrilling to customers and satisfactory. They use an effective mixture of pure essential oils and carcinogenic-free fragrance oils that soothe the mind. Also, products from Rituals Co. contain real crystals that empower the buyer with healing power. Furthermore, these products feature eco-friendly, recyclable, and recycled materials. They do their best to tackle environmental pollution and reduce waste.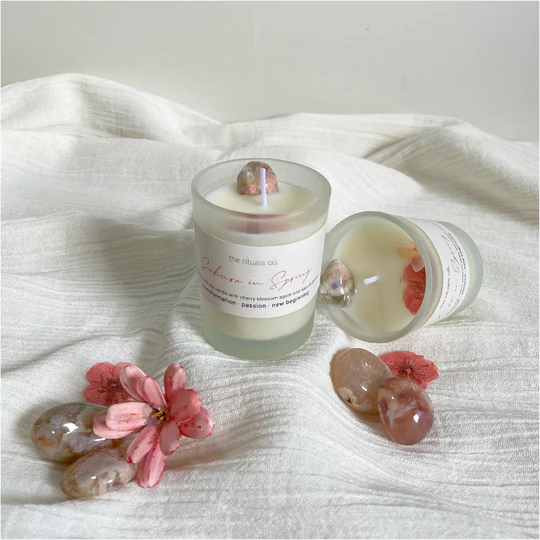 What Do People Like About Them?
The Rituals Co stands out as a top brand that offers buyers scented candles that fill up their space with healing energy. All their candles are made from top materials that do not harm the human body or damage the environment.
3. Zendle
Basic Information
Website: https://zendle.sg/
Email Address: [email protected]
Phone Number: +65 8874 5485
Overview
Zendle is renowned for delivering high-quality soy wax candles to Singaporeans. They avoid the use of regular paraffin wax and stick to natural materials that do not harm the human body. Since its inception, this brand has prioritized quality over quantity.
Every collection of scented candles on their website is made from natural products. What's more? These candles are sold at an affordable price. This means you can add these lovely scents to your home without spending too much.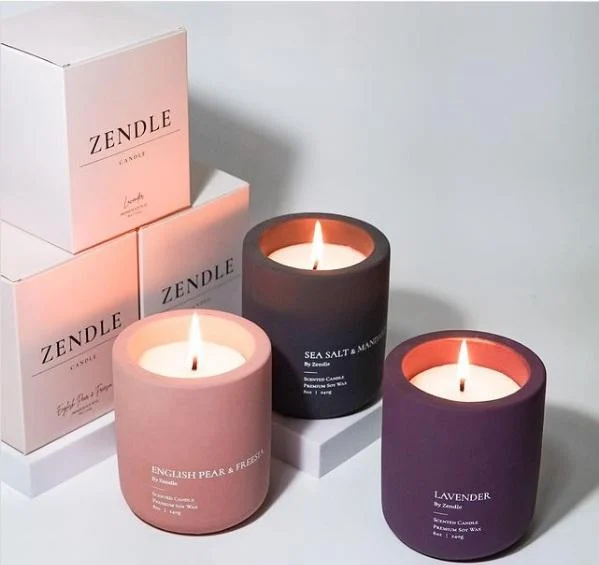 What Do People Like About Them?
Many people are fascinated by the natural soy wax that Zendle uses in all its products. They also enjoy their efficient delivery system that gets your products to you quickly and without any hassle. Finally, they deliver their candles in re-purposeful jars that can offer great after-sale value.
4. Lumiscense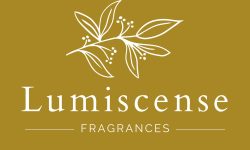 Basic Information
Website: https://www.lumiscense.com/
Email Address: [email protected]
Physical Address: 231 Bain Street, #01-73, Bras Basah Complex, Singapore 180231
Phone Number: +65 6763 3662
Overview
Lumiscense is one of the best brands out there that deals in the manufacture and sales of scented candles. They stand out with their hand poured candles made from pure soy wax. All the ingredients used in their products are designed in compliance with FDA, IFRA, and RIFM regulations. As a result, you won't find any harmful phthalates, parabens, or carcinogenic materials in their candles.
While most candles are made from Paraffin wax, Lumiscense sticks to soy wax because they are a cleaner alternative for the environment. Soy wax is made from the soy bean plant which is a sustainable raw material. They tend to burn cleaner with less soot. Also, soy wax candles last longer than regular candles.
You'll find an impressive collection of scented candles that will thrill you. When you purchase them, they will also be delivered speedily to your doorstep.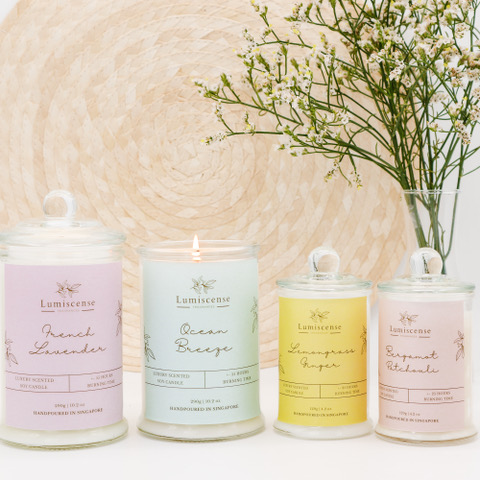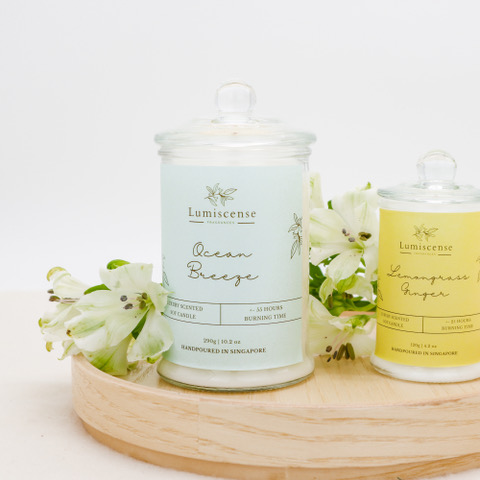 What Do People Like About Them?
Like other top brands out there, Lumiscense is committed to using harm-free products for their candles. Their delivery process is also seamless and efficient.
5. Hysses
Basic Information
Website: https://hysses.com/
Email Address: [email protected]
Physical Address: 37 Kaki Bukit View Singapore 415967
Phone Number: +65 6228 9688
Overview
While Hysses was established as far back as 2007, it has grown to be one of the best brands in its category. Since its inception, this scent brand has gradually expanded its collection of essential oil-based products, including products for home, living, hair, body and skincare. It was founded with a commitment to provide people with the best scented products made from essential oils.
The name Hysses was taken from the Chinese phrase  "乡术" (xiāng shù), which means "arts from the village." They have gradually increased their line of products and expanded its market share worldwide. They use natural botanical and bioactive ingredients to provide healing therapy and nourishment.
Hysses understands the mysterious importance and influence of scents on human emotions. As a result, they are constantly looking for a way to evolve the quality of scents that they provide. That's why they have set out on a goal to create immersive effective and high-quality products that capture the essence.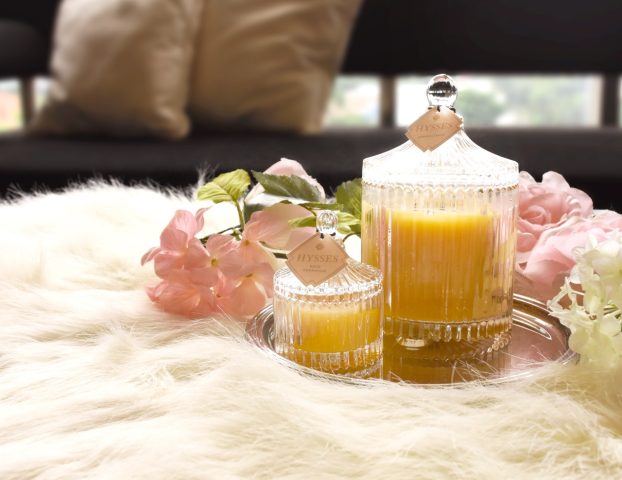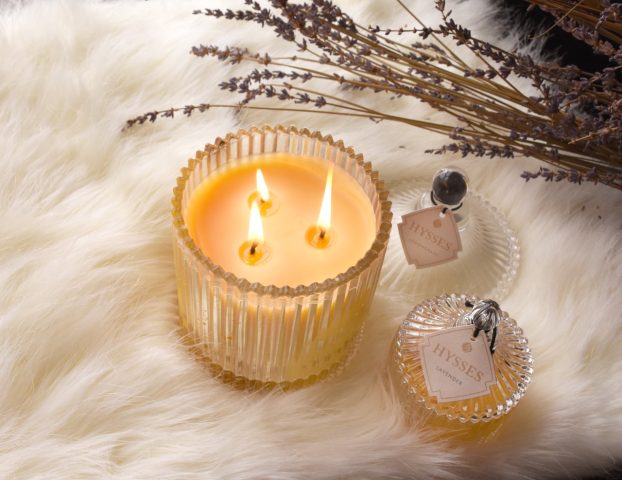 What People Like About Them?
Hysses is an aromatherapy brand that is renowned for more than just selling sweet-scented products. Instead, they are products that contain plant extracts to evoke emotions and instill pleasant memories in people, to promote mental health and general well-being. All their scents are popular for creating a soothing effect that promotes wellness.
Hysses specializes in beeswax essential oil candles. This natural component degrades completely and doesn't harm the environment. So, you can rest assured that your scented candle does not contain any harsh materials. What's even better? Hysses beeswax scented candles are denser than regular ones. Therefore, they will burn for longer. When you get yourself a Hysses beeswax candle, it will purify the air in your home and transform the ambience completely.
Furthermore, their proven manufacturing processes are designed to preserve the freshness and quality of the ingredients used. They also ensure that their manufacturing standard complies with Goods Manufacturing Standard (GMP) standard.
How To Choose The Best Scented Candles For Your Living Space?
Scents play a big part in our lives, and they can define our living space to a large extent. Often, most people can distinguish their friends and family by the scent of their clothes and bodies. Most people treat their scent as a form of identity that distinguishes them from others.
It can be quite tough when trying to add a scent to your home or send a gift to your loved ones. It's easy to get blown away by the wide variety of available options on the market today. Yes, it's not difficult to create candles, and many workshops have perfected the art of adding several fragrance oils to these items.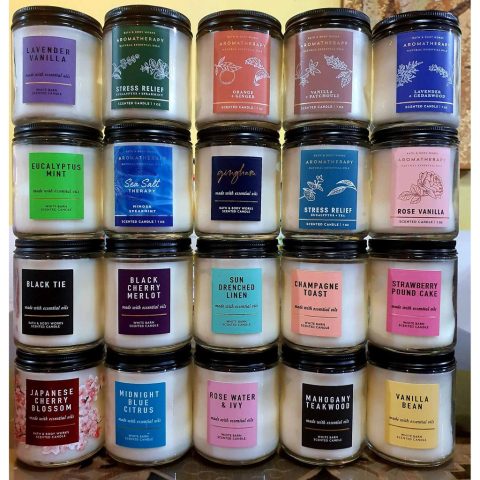 As a result, you'll find thousands of individual products in high street stores, luxury supermarkets, budget supermarkets, etc. You may even come across collections of scented candles with unique fragrances. However, it's important that you can decide on a single option.
Would you go about smelling every scented candle that you can find? No. That would be a complete waste of time, and there's a higher chance that you'll confuse yourself at the end of your little exercise. So, how do you do this?
We'll look at some major points that can help you settle on a final choice.
Learn About the History of Your Candle Fragrance
It's essential to note that the use of fragrances dates back hundreds of years into the history of human civilization. Yes, the word fragrance was derived from Latin fragrare which means "to smell nicely". However, there are numerous reports that the modern application of these sweet-smelling products originated in Egypt. Royal Egyptian monarchs and elites applied perfumes to their clothing and even used them in ceremonies and ritual preparations.
These old perfumes were made from natural products, such as Coriander, Lavender, Myrtle, and Rosemary. These ingredients were also featured in ointments and balms. The perfume industry as we know it today exploded to life in the 19th century, with large manufacturers like Dior, Rochas, and Chanel taking the limelight.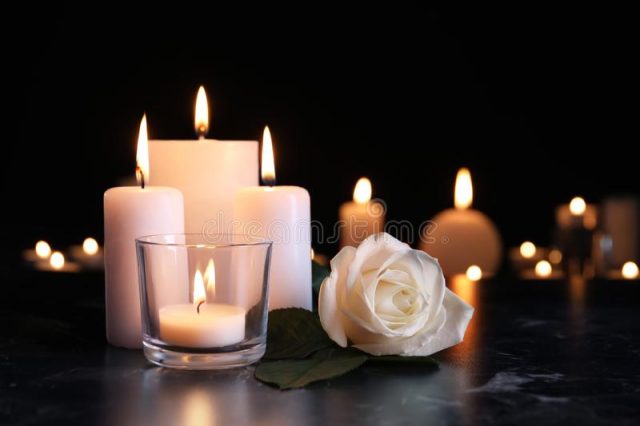 Scented candles utilize different fragrances, including essential oils and perfume oils. These fragrances are mixed with wax at the right temperature. You need to understand that the quality of fragrance added to your candles will determine a lot about it. The difference between scented candles from luxury brands and regular candle shops is the type and quality of applied fragrance.
When you pick up any scented candle, do your best to learn its history. Whether you are in a shop or trying to purchase a collection online, look at the type of fragrance or oils that are used in every candle. Then, do a little research about it. Learning about the history of the fragrance used in your candle makes it easier to fall in love with certain pieces.
Consider your living space
One of the first things to consider about purchasing a scented candle is the living space in that you want to use it. Yes, the space you intend to use your personalized candle will determine its performance. You wouldn't want to combine an overpowering scent with a small room and use a subtle scent for a large space. It's essential that the nature of the fragrance in your scented candle suits wherever you choose to apply it.
For instance, a soft floral scent would work well in and create a relaxing atmosphere in the bedroom. However, it may feel awkward in the kitchen.
Decide on Why You Want the Candle
Most people don't know that you can use a scented candle for various purposes. You see, the purpose of a scented candle will determine how it would perform and what you would get from it.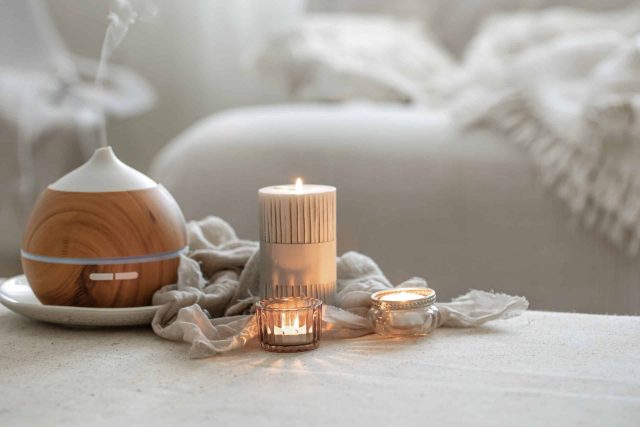 There are ambiance-enhancing candles and odor-neutralizing candles. To start with, ambiance-enhancing candles are designed to make you feel better and more relaxed within your living space. They will add much-needed warmth and glow to a room. These products are made therapeutic-grade essential oils that soothe the brain and calm down heightened nerves.
On the other hand, odor-neutralizing scented candles, are made to mask the order in a particular room. Depending on the scent you settle for, these candles will perfectly extract the smell of pets, garlic, and seafood from a room. Fresh citrus and woody candle scents are ideal for covering up several types of odors.
Decide On The Type Of Fragrance
Now, that you've identified the type of space that you want and the purpose of your scented candle, it's time to move on to deciding the kind of fragrance that you want. You may ask yourself – what are the best types of fragrance to settle for? Well, you'll be surprised to find that there isn't any "best" fragrance for scented candles.
What you need to understand is that there are different types of fragrance oils that can be added to a scented candle. They include; standard fragrance oils, essential oils, and natural fragrance oils.
Standard fragrance oils are the most common type that you will find in most scented candles. Often, most manufacturers don't give detailed descriptions of what they use in these types of oils. Standard fragrant candles give off a hot or cold scent throw. They are impressive because they offer manufacturers an unlimited variety of options to work on. However, some of them contain phthalates, parabens, and some other harmful chemicals. There have been reports about the harmful health effects of some of these chemicals.
Scented candles made from essential oils have started to become more popular. The reason behind this is that essential oils are made from 100% natural plant material. They are also renowned for their soothing abilities and are classified as therapeutic-grade essential oils. If you are a fan of aromatherapy, these types of scented candles are the best choice for you. However, there's a limited number of scents, and they are some of the most expensive options on the market. Essential oils are popularly used in beeswax candles.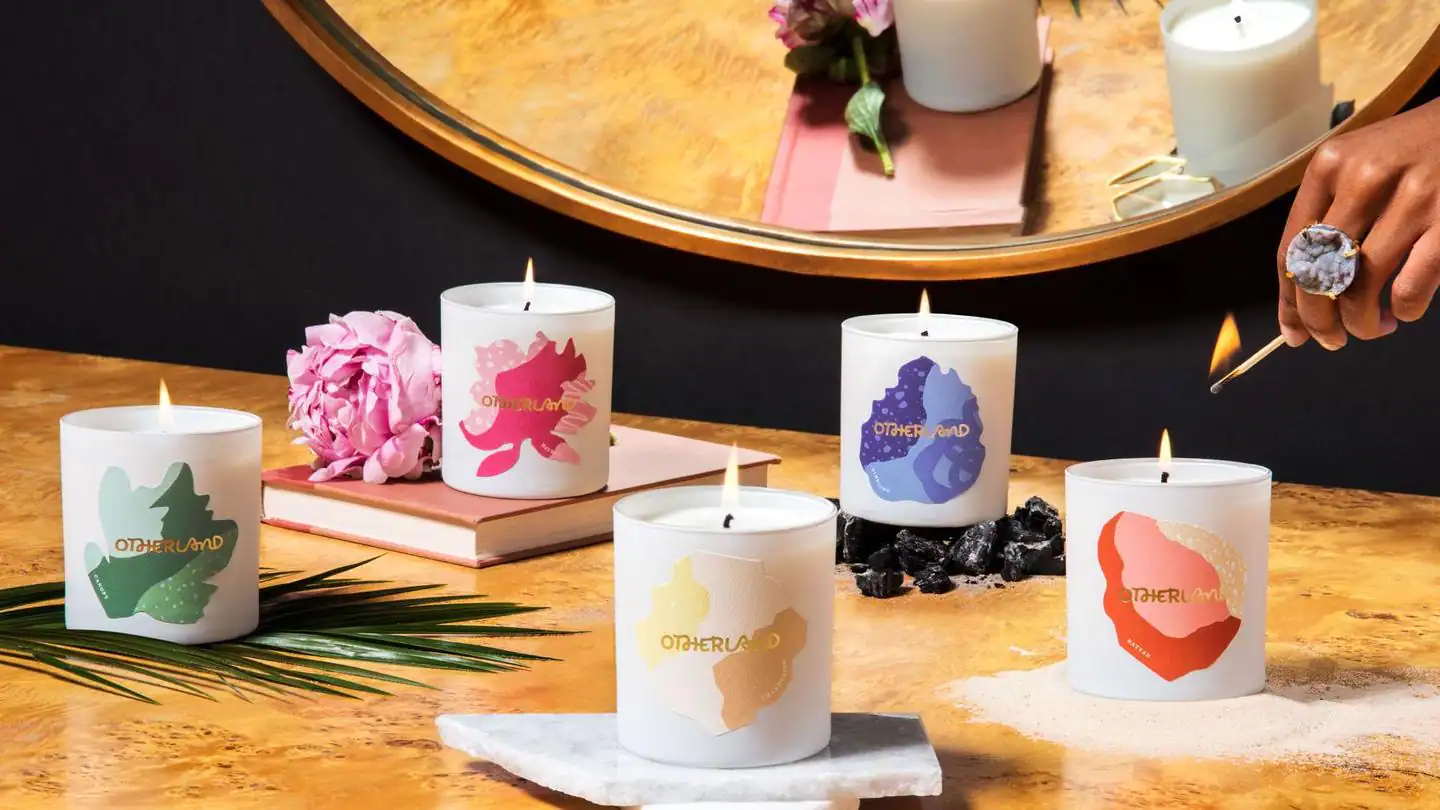 Natural fragrance oils are the final category of fragrances used in making sweet scent candles. These oils are a combination of extracts of natural and essential oils. They are made from a similar technique the French use in making perfumes. Unlike standard fragrance oils, they are designed to be phthalate- and paraben-free. While this category is used to create cost-effective candles, they are a rarity to find on any online store.
Choose A Scent Category
Here, you finally get to start settling on the type of scent that you want. When choosing your best scents, you need to know that they can be broken into four different categories – floral, fresh, woody, and exotic. The scents under each category are known for certain distinctive features. Every person has a scent category that they gravitate towards.
When you find a suitable scent category, then you can try out whatever you find under it. For instance, a person who likes the fresh scents easily falls in love with a ginger lemongrass tone.
Conclusion
And that's all on the best-scented candles in Singapore. In this piece, we have carefully looked at the importance of scents to human interaction and daily living. As a result, we identified the key roles that scented candles can play in our homes. The only problem is identifying a reliable brand to purchase the best-scented candles. We have compiled a list of the best brands to provide Singaporeans with safe, long-lasting sweet-smelling candles.
FAQs
Which Scented candle brand is the best?
There are hundreds of scented candle brands and manufacturers on the market. It can be difficult to differentiate or even pick the best. However, the best candle brand would be the one that provides a perfect blend of fragrance, longevity, and price.
Which candle lasts the longest?
Without any doubt, soy candles last the longest. Paraffin wax is cheaper but burns quickly. Paraffin candles have a life span of 35 – 40, while soy wax burns for between 50 – 80 hours.
Are scented candles bad for you?
While some people claim that scented candles can hurt your health. This is far from the truth. High exposures to scented candles do not present any form of risk.
Like this Article? Subscribe to Our Feed!
At Dumb Little Man, we strive to provide quality content with accuracy for our readers. We bring you the most up-to-date news and our articles are fact-checked before publishing.